Summer internship
You're at least 16 years old and would like to take your first steps in the working world? Then apply to complete a summer internship with us.
At KNAPP you will learn a great deal:
What really lies behind the term intralogistics?
You can expect an exciting working environment with innovative products
Set your career on the right path early in the KNAPP group
Meet interesting people and use the opportunity to network professionally
and find out what an elephant has to do with logistics!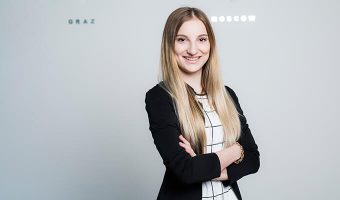 Selina Erdkönig
I completed an internship in KNAPP's Marketing Department during the holidays, which gave me an insight into the workings of an international concern. After the internship, I was offered a part-time job. It gives a practical perspective on the theoretical aspects of my "Marketing and Sales" degree.
Internship
How can you apply for your dream internship?
You want to complete a career-orientated internship with KNAPP and discover the world of logistics? Fantastic! Apply online straight away. To do so, you can make use of our application tool.
What we'd like to know
Let us know in your application which area interests you. Also be sure to state when you would like to complete an internship and the desired duration. Of course, we are also interested to know why you would like to be an intern at KNAPP and what is your goal. Are you perhaps looking to pursue a career in the logistics sector?
After submitting your application you will receive a confirmation of its receipt. It may take a while for us to go through your application and find a suitable intern position. We promise, however, that we will be in touch.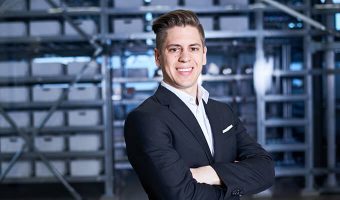 Philipp Laibacher
KNAPP offers me the flexibility and support I need to pursue my career alongside my degree at the Technical University of Graz, enabling me to gain valuable practical experience.
Diploma theses
You are interested in working with us as part of your final thesis?
We are continually on the lookout for creative minds at higher colleges and universities .
Send us your detailed application documents:
Cover letter
CV (résumé) in tabular format with a photo
Preferred topic of your final thesis
There are two options for a cooperation:
You already have a topic in mind which you believe, fits perfectly to KNAPP and you manage to get us excited about it.
You don't yet have a topic but you convince us that you are the right person for KNAPP and we support you in choosing an appropriate topic.
Completing your final thesis with us is based on a contract for work and services, and is paid.
We look forward to receiving your application!
Es sind derzeit keine augeschriebenen Diplomarbeiten verfügbar.
Martina Marberl
As a part-time student at the CAMPUS 02 University of Applied Sciences, I had the opportunity to write my master's thesis at KNAPP on the topic "Concept on the Acquisition of New Customers for the Business Unit Fashion in the USA". It was an intriguing and also educational time combining theory and practice.