Blister Packing Machine for Packing Patient Blister Cards
When faced with current developments, such as the shortage of healthcare workers and worldwide demographic change, carers and pharmacists now have a powerful ally: automated blister packing machines for creating patient-specific blister cards. They're an efficient way of ensuring safe medication management for each and every patient while creating additional benefits for them along the way.
Fully automatic blister packing machines mean more efficiency and a higher quality of life
The shortage of healthcare workers is affecting the entire world. This, in combination with demographic changes in the world's population, is placing unprecedented demands on the healthcare sector. However, patient-specific blister packing has risen to the challenge of ensuring that patient medication management remains safe and reliable. Prescription medicines are packed individually by day of the week and time of administration.
Pre-filled medication packs positively influence the effectiveness of prescribed treatment, thereby improving quality of life. The easy-to-take medicine in blister packs, along with reminders, increase medication adherence by up to 50 percent within a year. These changes also make a big difference for the environment.
of the population regularly take 3 to 4 tablets per day
of all prescriptions are maintenance medications
increase in adherence thanks to easy-to-take medicine in blister packs
Looking for a fully automatic solution for patient-specific blister packaging?
Allow us to introduce the D³ Daily Dose Dispenser
Out of the blister, into the blister: The fully automatic D3 Daily Dose Dispenser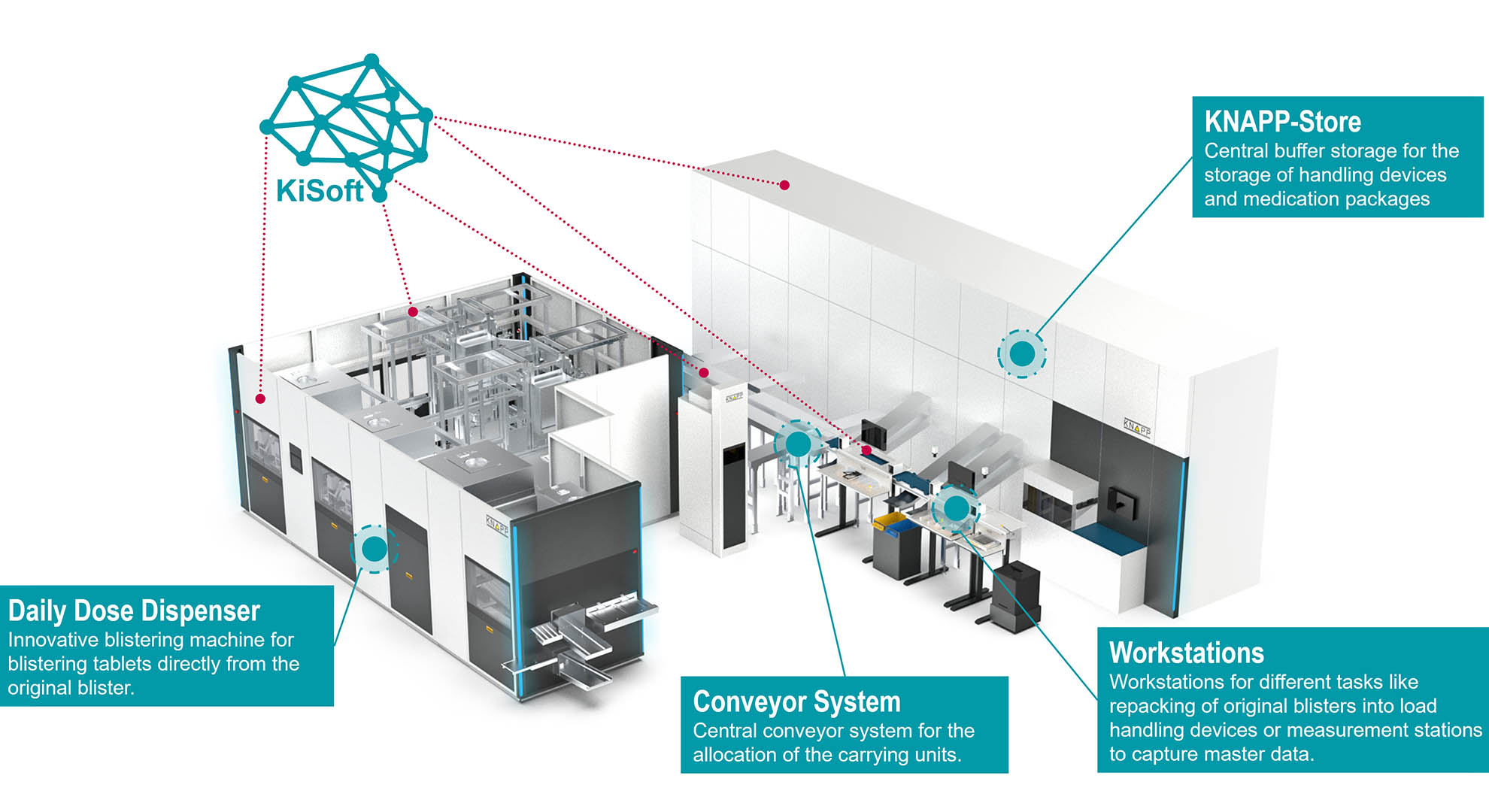 The D³ Daily Dose Dispenser blister packing machine provides support for the medication picking and repackaging processes, making life easier for producers of patient-specific blister packs. The process is fully automatic. Tablets are picked directly from the original blister pack into the new patient blister card and the card is then sealed and printed. The entire process supports pharmacy and healthcare workers, helping mitigate the effects of the labor shortage.
Advantages of automated blistering
The D3 blister packing machine offers plenty of advantages for manufacturers, patients and pharmacies alike:
Autonomous and convenient medication dispensing
Documentation of lot and serial numbers
Patient access to their own information
Increased medication quality thanks to zero-defect strategy
Profitability at top quality
Less stress for pharmacists, carers and other healthcare personnel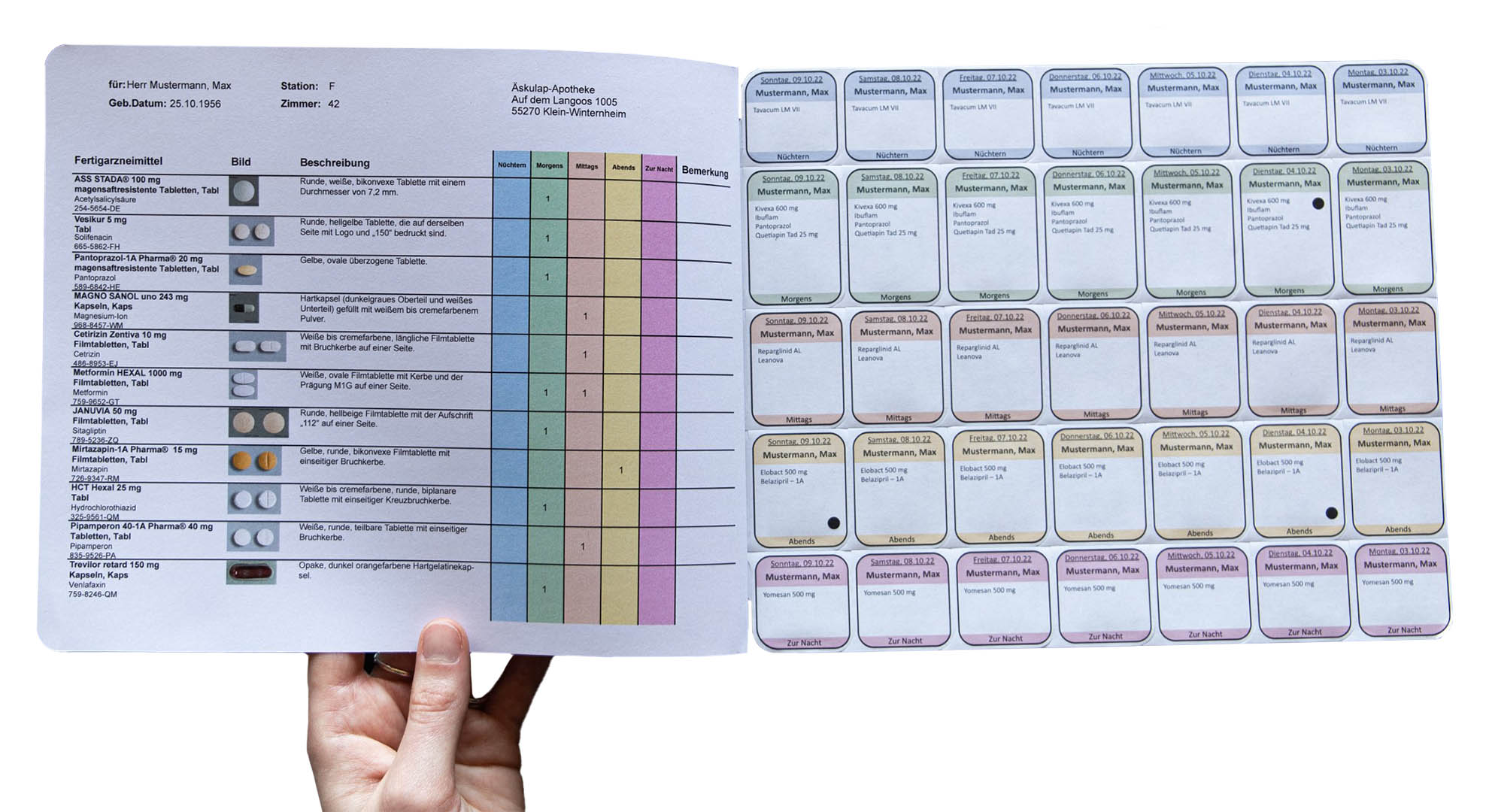 How the D3 Daily Dose Dispenser packs patient blister cards
Current solutions require multiple manual steps to pick tablets into patient-specific blister packs. With the Daily Dose Dispenser, only one manual step is left. The blister packing machine takes care of everything else fully automatically. We explain step for step how tablets are transferred from their original blister packs to the patient blister cards.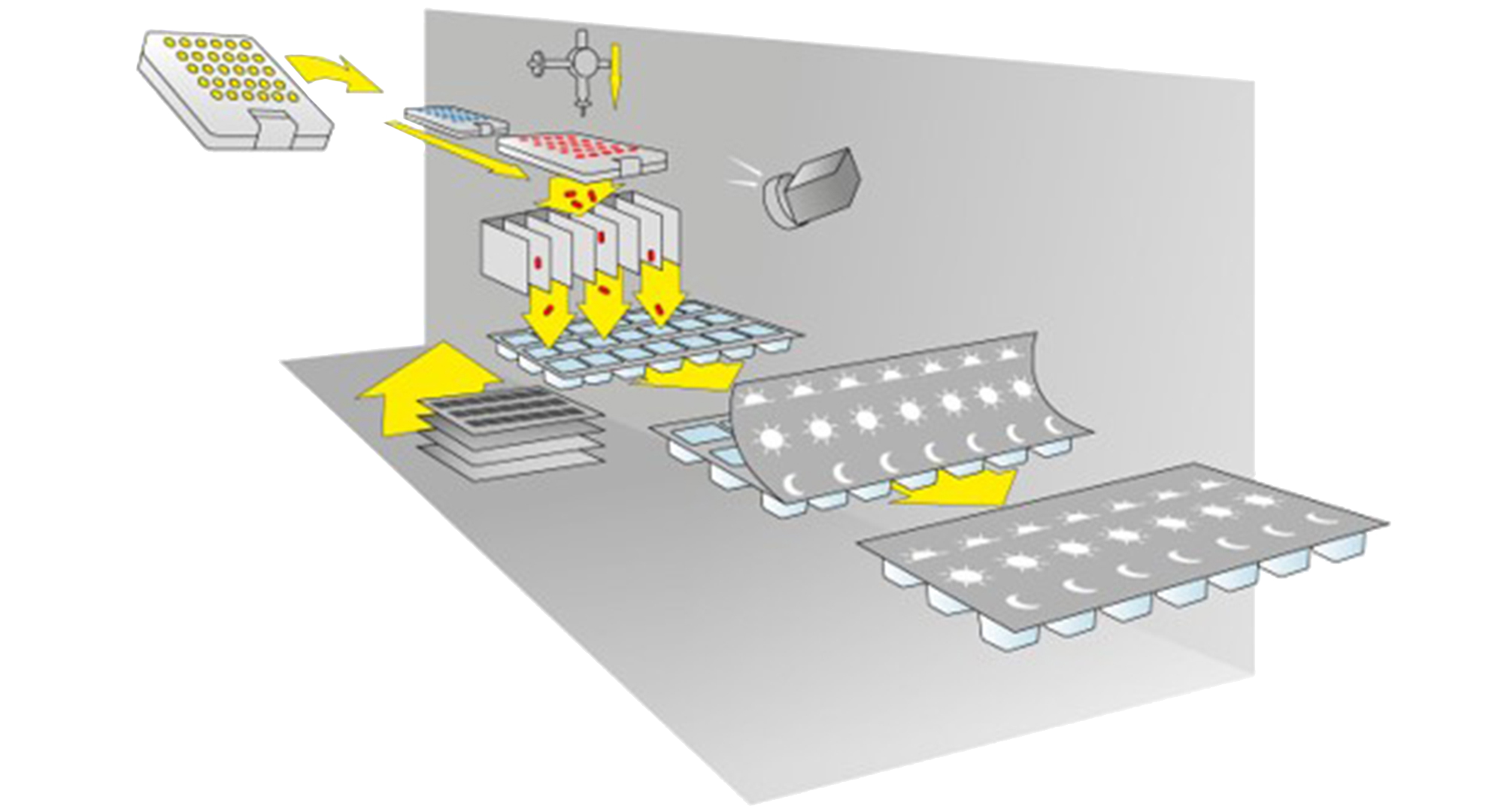 D3 blister packing machine: Key facts
120 weekly blister cards per hour
for 4,500 patients per shift
2 employees
for 4,500 patients per shift
5,000+ types of medication
can be stored in the buffer
Your value chain tech partner for one-stop healthcare solutions
At KNAPP, we've been a partner of the healthcare industry for over 70 years. Our D3 system has a clear mission: We want to create maximum benefits for patients and their families while ensuring that blister centers and pharmacies are operating at top efficiency. D3 Daily Dose Dispenser is not just a blister packing machine, but an all-in-one solution encompassing software, service and continuous support.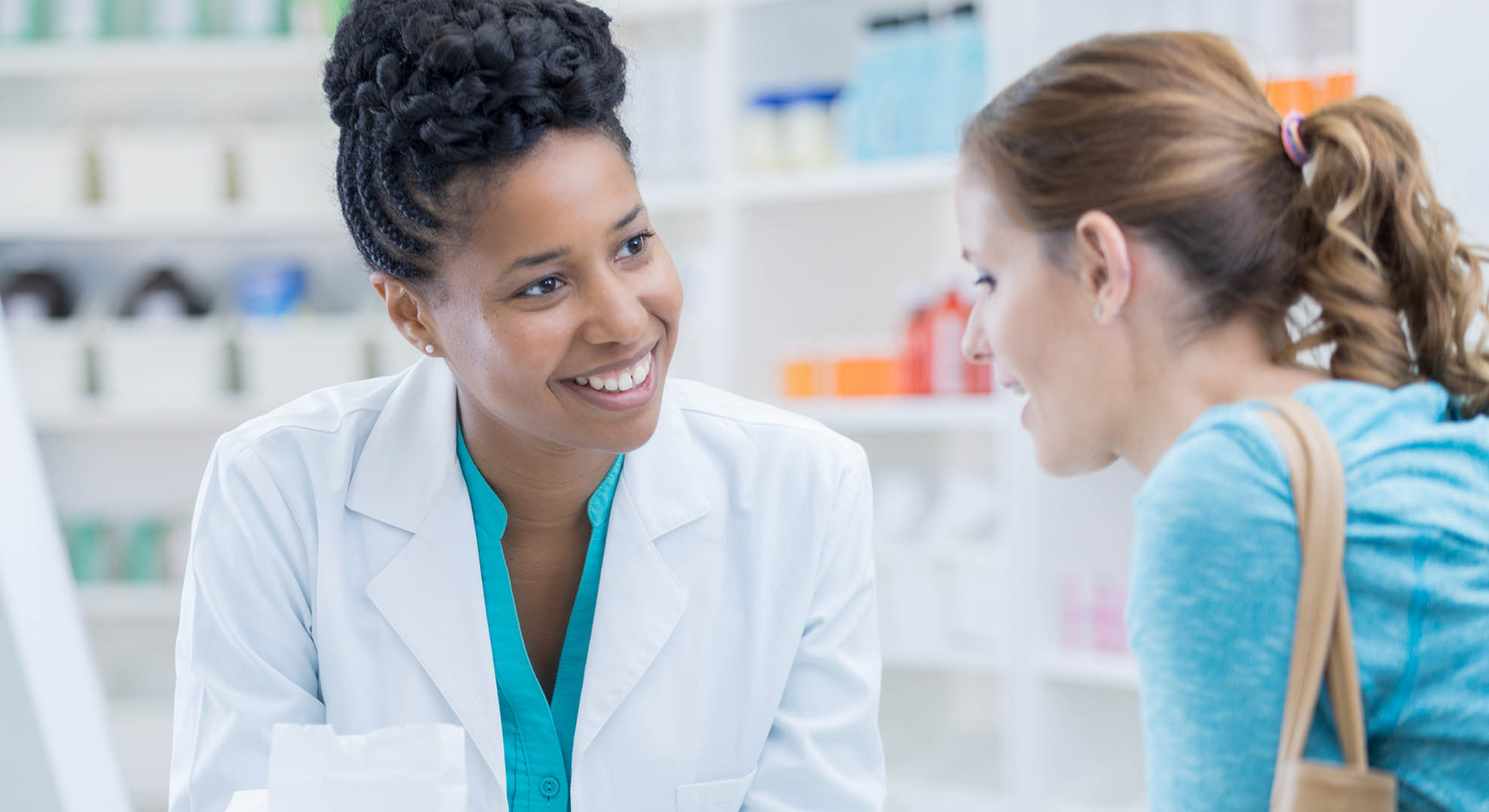 Do you have any questions about the D3 Daily Dose Dispenser blister packing machine?
Want to read more about healthcare? Check out our blog posts: