The company
We are KNAPP IT Solutions GmbH, and our warehouse management solution SAP® EWM by KNAPP offers the best of two worlds in excellence: KNAPP and SAP. KNAPP is one of the leading global technological experts for intelligent and automated solutions for logistics, intralogistics and production, and SAP is the world's largest provider of company applications.
As competence center of the KNAPP group, we offer solutions, implementation and service for the SAP® logistics software Extended Warehouse Management (SAP® EWM). SAP® EWM is a comprehensive warehouse management system (WMS) with an integrated warehouse control system (WCS) and material flow system (MFS). SAP® EWM by KNAPP offers the whole package: SAP® EWM with MFS, plus the KNAPP group's years of experience, industry knowledge and technological know-how.
Our cross-cultural project teams of around 100 SAP® EWM experts in Austria, Bulgaria, Germany and Switzerland work for renowned customers around the globe. Our work is used to control highly technological products such as dynamic shuttle systems (OSR Shuttle™), industrial robots (Pick-it-Easy Robot), driverless transport systems (Open Shuttles) and other pioneering innovations. We also provide consulting for implementing the ideal intralogistics system using SAP® EWM for the warehouses of our customers in various industries.
Visit knapp.com/sap-ewm-by-knapp to find out more about our software solution SAP® EWM by KNAPP and our portfolio.
KNAPP IT Solutions GmbH
Dietrich-Keller-Straße 24
8074 Raaba-Grambach
Austria
Lakeside B01a
9020 Klagenfurt
Austria
Leopold Ungar Platz 2
1190 Vienna
Austria
KNAPP IT Solutions Bulgaria LLC
Sopharma B Tower, Floor 7
Lachezar Stanchev 5 Str.
1797 Sophia
Bulgaria
KNAPP IT Solutions Deutschland GmbH
John-Skilton-Straße 22
97074 Würzburg
Germany
Further location of KNAPP IT Solutions GmbH:
Schönbühl, Switzerland
Contact:
Tel: +43 5 04952 9100
sapewm@knapp.com
knapp.com/kis
History
2010 KNAPP works with the SAP® logistics project specialist SALT Solutions AG based in Würzburg to implement joint customer projects in Germany.
2012 KNAPP IT Solutions is founded in the summer of 2012 as a strategic expansion of the KNAPP group's software portfolio. SAP® EWM by KNAPP provides customers with an SAP® IT strategy with better access to KNAPP's solution portfolio. The partnership between SALT Solutions and KNAPP IT Solutions is expanded as a joint venture. As a consequence, KNAPP customers benefit from over 10 years of experience of SALT Solutions with SAP projects and from the expertise of the team at KNAPP IT Solutions gained from 1,500 WMS/WCS installations.
2013 The early months are marked by SAP® EWM boot camps, training sessions and expanding the team. This year also marks the beginning of the integration of the trusted KNAPP foundational technologies in SAP® EWM by KNAPP, such as the OSR Shuttle™ and the Central Belt System.
2014 After an intensive training period, the young team at KNAPP IT Solutions installs automated high-bay racking in the first EWM project at EGGER in St. Johann in Tyrol as early as the end of 2013. And what a success! The project starts operating in November 2014.
2015 The standard SAP® EWM serves as an excellent basis for complex RF and voice applications in semi and fully-automatic warehouses. An example of this is the gradual implementation of KNAPP's tried-and-tested operating concept easyUse on the user interfaces of SAP® EWM by KNAPP to provide employees at goods-to-person work stations with the best possible user experience. The first such project was launched in the Netherlands at the Hyster-Yale Group; an OSR Shuttle™ and Pick-it-Easy work stations were integrated in SAP® EWM by KNAPP.
2016 KNAPP IT Solutions implements international projects in healthcare (pharmaceutical pre-sale and wholesale), retail and industry. The solutions range from RF/voice-guided warehouses to complex fully-automated solutions with KNAPP technologies such as the OSR Shuttle™ or Central Belt System.
2018 KNAPP IT Solutions is once again awarded the SAP® Recognized Expertise status as part of the SAP PartnerEdge™ programme. The original 5-strong team from 2012 has grown to a group of 70 SAP® EWM experts and moves into a new state-of-the-art office building in Raaba, close to the company headquarters in Hart bei Graz. The teams of SAP® EWM experts at KNAPP Schweiz (KNAPP Logistiksysteme GmbH) in Schönbühl and KNAPP IT Solutions Bulgaria LLC founded in 2018 in Sofia also expand.
2019 The 50th SAP® EWM by KNAPP solution starts operating and KNAPP now controls complex RF and voice-guided solutions as well as semi- and fully-automatic warehouses in healthcare, retail and industry with SAP® EWM.
2021 With more than 90 implemented SAP® EWM projects, KNAPP IT Solutions has become one of the leading SAP® EWM implementation partners. Our new SAP® EWM experts in Germany at the KNAPP IT Solutions location in Würzburg are continuing on this expansion course.
Management
Our global success depends on our fantastic team.
Excellence is not a skill, it's a mindset.
Outstanding solutions for our outstanding customers – SAP® – and KNAPP products combined with the expertise and dedication of our employees results in the perfect solution portfolio SAP EWM by KNAPP.
What we offer prospective employees?
We make you an SAP® Logistics Expert in a range of positions. We give you the chance to distinguish yourself as part of intercultural project teams working with renowned customers across the globe and you have the opportunity to take on responsibility. As a member of our 100-strong team in Graz, Vienna, Würzburg and Sofia, we offer you an environment in which you are valued, with interaction on equal terms, flat hierarchies and future security (KNAPP and SAP internationally successful and future-oriented companies). And all that with flexible working time models because your time is precious.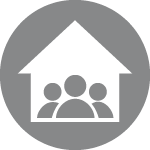 Working atmosphere in which you are valued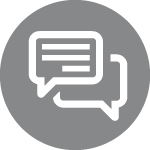 Intercultural team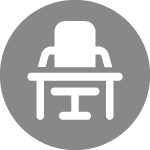 State-of-the-art new office space with views over Graz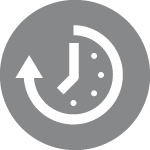 Individual working time models and flexible working hours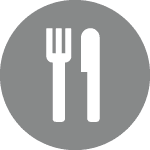 Company cafeteria by Genusswerk

Health and vitality programme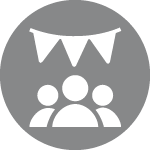 Employee parties and team-building events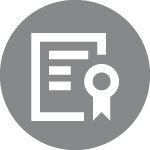 Extensive opportunities for further development (KNAPP Academy)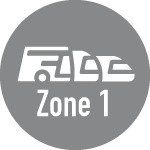 Accessible by public transport in Graz zone 1 / commuter train stop within walking distance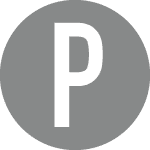 Free parking
Watch our company video and get to know us better
Company cafeteria by Genusswerk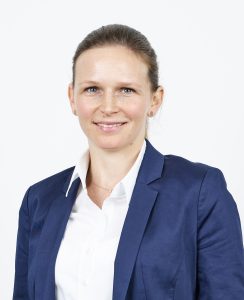 Julia Weber, SAP® EWM Trainer
KNAPP IT Solutions
I have been part of KNAPP IT Solutions from the beginning and worked as a Solution Architect for our international projects for several years. Since then I have had a new position as an SAP® EWM trainer. Now I am responsible for the training of new and existing employees and at the same time, I work the latest SAP® EWM innovations and standards into our projects. Thanks to the individual and flexible working time models, I can focus on both my professional goals and my private life.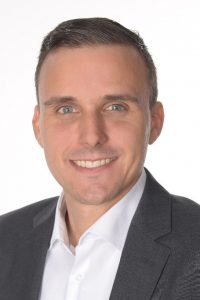 Harald Gutbrod, Senior SAP® EWM Developer & Location Manager
KNAPP IT Solutions Deutschland
I have been working in the SAP® and logistics environment as a software architect and team leader since 2005. With the founding of KNAPP IT Solutions Germany, I made the career leap to a site manager. In this role, I am primarily responsible for the development and growth of the subsidiary. At the same time, I act as a software architect, mentor, and coach for my project team. Thus, I am responsible for implementing the best technical solution and for quality assurance at our renowned customers. Overall, we are a fast-growing company and offer many opportunities for professional and personal development.
Todor Koychev, SAP® EWM Consultant
KNAPP IT Solutions Bulgaria
Being part of KNAPP IT Solutions Bulgaria in the role of SAP® Consultant has proven to be a perfect opportunity to constantly challenge my limits and through that excel in both my personal and professional life. To support our customer's businesses in scaling their warehousing operations with a state-of-the-art SAP® EWM solution tailored to their needs feels rewarding every step of the way. With the right mentoring and the gradual transition to more complex tasks I feel more competent in providing sound advise and add greater value to the endeavors I take part in.
What career opportunities do we offer you?
As a Solution Architect and Business Process Specialist in the role of an SAP® EWM Consultant.
In the area of development, your career path takes you from SAP® EWM Developer to either a specialist for individual SAP® EWM areas or a Technical Project Lead where you are responsible for the technical design of our highly complex solutions in addition to managing the entire developer team.
As a Project Manager you represent the customer in house and the company on customer sites, leading our project team to success.
As an On-site Engineer at our customer installations around the world you put solutions into operation and support customers during the startup phase of their warehouse systems.
After successful project completion, you continue to serve as an expert for all issues involving SAP® EWM by KNAPP as a Customer Service Key Accountant or Hotline Engineer.