Das Unternehmen
KNAPP Industry Solutions is the specialist within the KNAPP group for tailor-made solutions for industrial, manufacturing and distribution logistics. The company provides new technologies such as scalable shuttle solutions that offer the industrial sector new possibilities in terms of flexibility and availability.
Their location at the KNAPP campus in Dobl is where new, innovative technologies are developed. Customized solutions for industry have already been developed together with the subsidiaries ivii GmbH and redPILOT, which are also based at the campus. Customers in industry receive optimal support through flexible shuttle solutions, intelligent image processing and assistant systems, as well as a cloud software solution for the long-term optimization of warehouse operation.
KNAPP Industry Solutions GmbH
Gewerbeparkstrasse 17
8143 Dobl
Austria
Tel: +43 5 04954 0
Sales inquiries: kin.sales@knapp.com
Business hours:
Monday through Thursday: 8:00 to 16:30
Friday: 8:00 to 12:00
Goods receipt times:
Monday through Thursday:  08:00 to 12:00 and 13:00 to 16:00
Friday: 08:00 to 11:30
General Terms and Conditions of Purchase
History
2013
YLOG Industry Solutions (today KNAPP Industry Solutions) is founded in November 2013 as a 100 % subsidiary of KNAPP AG. With the flexible YLOG-Shuttle, the KNAPP group expands its sector focus to include the areas industry and production.
The Dobl Business Park, south of Graz, is chosen as location.
2014
This first period is characterized by employee recruitment and visits of potential customers. It quickly becomes obvious that the space would soon be insufficient and plans for a new building are immediately begun. A carport for motorhomes is converted into a production hall with adjacent offices. In January 2014, the 910 m² production hall is ready for occupation. In June 2014, the 20 employees move into their new offices, 560 m² on two floors. At the end of 2014, this area, including the expansion area, is acquired by KNAPP AG.
2014 also witnesses the redesign of the YLOG-Shuttle 3.0 and the development of the KiSoft YIS software.
2015
In 2015, YLOG Industry Solutions is rebranded KNAPP Industry Solutions and the number of employees steadily increases.
Projects are implemented at NOCH, Weisser, Sonepar and ENGEL AUSTRIA GmbH.
2016
In 2016, the Business Unit Industry Solutions is founded and placed under the responsibility of KNAPP Industry Solutions. The Dobl subsidiary is the specialist within the KNAPP group for all-in-one logistics solutions for industrial, production and distribution logistics.
In addition to the YLOG-Shuttle, the free-moving Open Shuttles are now produced at the location and are completely integrated into the solution portfolio for the core business area industry. The product portfolio of the Open Shuttles is continuously developed and expanded during this year.
2017
2017 is an eventful year.
Economic growth translates into growth in the number of employees and the expansion of the Dobl location as the KNAPP campus. A five-storey office building is erected in a short time and a building addition expands the production hall. The location currently offers space for 300 employees. Dobl is the centre for intelligent technologies and innovative products for industry solutions. The location is ideally situated with good infrastructure. Young startup companies in the KNAPP group are strategically grouped together at one location to encourage the use of synergies and the development of innovative solutions.
In the world of 3D capable shuttle systems, the YLOG-Shuttle is replaced by the innovative OSR Shuttle™ Evo.
2017 sees the acquisition of terrific projects at VW and Porsche and an innovative zero defect production solution at Pankl Racing.
2018
In 2018, KNAPP Industry Solutions GmbH has 75 employees. Several Open Shuttle projects are realized including one at Airbus.
Management
We make complex processes manageable. This ensures that our customers enjoy lasting success.
Qualified employees are important to us. In addition to attractive social benefits and opportunities for advanced training, we offer our teams outstanding, long-term career prospects in a family-like atmosphere.
Our solution portfolio offers a degree of scalability and flexibility that is highly interesting even for production.
KNAPP Industry Solutions as employer
What can you expect as an employee?
We are an international company concentrating on a variety of tasks in plant construction for industry and production. We offer a flexible and attractive range of tasks in which every employee has the chance to co-create. Our company size of about 100 employees has a very family-like atmosphere. The KNAPP campus stands for innovation and the development of new technologies that extends across the other subsidiaries at the Dobl location. Aside from the attractive work environment and brand-new offices, the well-being of the employee is paramount to us. We offer our employees a company restaurant with fresh-cooked meals, a comprehensive company health and vitality programme, flexible working hours and comprehensive opportunities for further training. Personal development and the achievement of career goals by our employees is very important to us.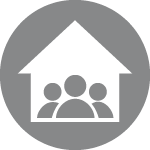 Family-like working atmosphere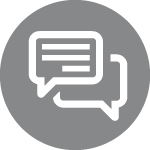 First name basis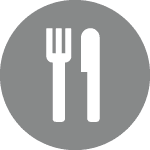 Company restaurant

  Health and vitality programme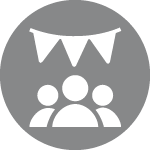 Company parties and team building events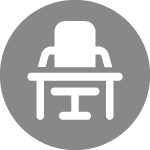 New offices with top furnishings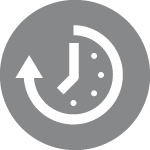 Flexible working hours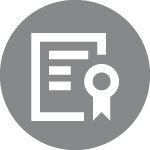 Comprehensive opportunities for further training

  Other social benefits

  Opportunities to develop within the KNAPP group

  Shuttle service from/to station Lieboch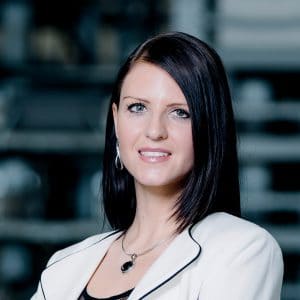 Anna-Carina Adam
During my studies, I completed an internship at one of the other subsidiaries and had the opportunity to write my bachelor thesis. It was through this internship that I gained access to the KNAPP organization and could work at KNAPP Industry Solutions while studying for my master's degree. During this period, the company showed me a lot of understanding and flexibility.

I have been responsible for marketing now for three years and can work at my full potential in my job.
Christoph Steinkellner
KNAPP Industry Solutions stands out as a reliable and flexible employer. When I decided to embark on a degree in software development three years ago, they were quick to offer me the opportunity to change to a department in this line of work and to adapt my hours to my degree.

Over the last few years, this combination of work and study has provided me with huge benefits in both areas. KNAPP has supported me every step of the way.
Your start in the work world
Are you ready to work and earn your own money? Are you looking for a great company in which you can gain your first work experience? Are you looking for a company to partner with to write your thesis? If so, apply for a summer or vocational internship or a diploma thesis. Get your start with us and begin your career at KNAPP Industry Solutions.
You can find information about what we offer for pupils and students here.