Ergonomic work stations and paperless picking
Order fulfillment – or picking – is one of the most critical processes in a distribution center. Several manual picking systems are available, catering to different turnover rates and article properties. Order processing at the goods-to-person work stations in the Pick-it-Easy range are particularly ergonomic and efficient. The modern picking stations ensure optimum processes during picking. The Pick-it-Easy work stations create a modern work environment and increase performance, quality, and employee satisfaction. For error-free and efficient order processing in manual work zones, we also offer modern technology for paperless picking such as RF picking, Voice Picking, or Pick-to-Light.
Goods-to-Person for ergonomics, performance, and joy: Pick-it-Easy
We designed the Pick-it-Easy work station to provide the best possible work environment and manual processes in an industrial setting. Therefore, our Pick-it-Easy series stands for: Efficient, error-free manual order processing and optimal ergonomics. Here, the human being stands at the center of the automation, provided with the most modern technologies available, allowing the best possible adaptation to different processes and industries. Various tasks can be handled at the work stations, including order picking, returns processing, inventory, repacking, consolidating goods or value-added services. Different variants of the Pick-it-Easy work station are available depending on the warehouse area, application or range of goods.
Would you like to know more about our ergonomic work stations for manual picking?
Three great reasons to opt for Pick-it-Easy
Work smarter, not harder. This is how it's done in logistics today. All the procedures carried out at the Pick-it-Easy work stations are optimized in terms of ergonomics, efficiency and error reduction.
Made for people
• Ergonomic work sequences
• Short training times
• Intuitive operation with easyUse
• Attractive work environment
Quality and performance
• Software-guided workflows
• Higher performance thanks to the goods-to-person principle
• 100 % check using weight checks, image processing and light curtains
Intelligent modules
• Configurable modules
• Adaptable to individual requirements and workflows
• Ideally suited for a wide range of articles
• Space-saving design
Watch this video for an overview of the ergonomic and efficient processes carried out at our Pick-it-Easy work stations.
Optimized ergonomics and efficient processes: Würth relies on Pick-it-Easy
The Würth Group relies on our technologies at their various distribution locations worldwide. This includes the Pick-it-Easy series work stations. At Würth Industrie Services distribution center in Böheimkirchen, Austria, six of the latest generation of work stations are making work easier – the Pick-it-Easy Evo. The Pick-it-Easy Evo work station is an all-in-one work station. The design is particularly space-effective, providing optimal quality assurance and efficient order processing on top of ideal ergonomics and usability. The work station supports and motivates employees as they work, allowing them to experience a whole new way of working.
"
"
Thanks to the new goods-to-person system, we can greatly reduce the time spent walking. This leads to a significant improvement in productivity and at the same time takes the load off our employees.
Ergonomic work station for production and distribution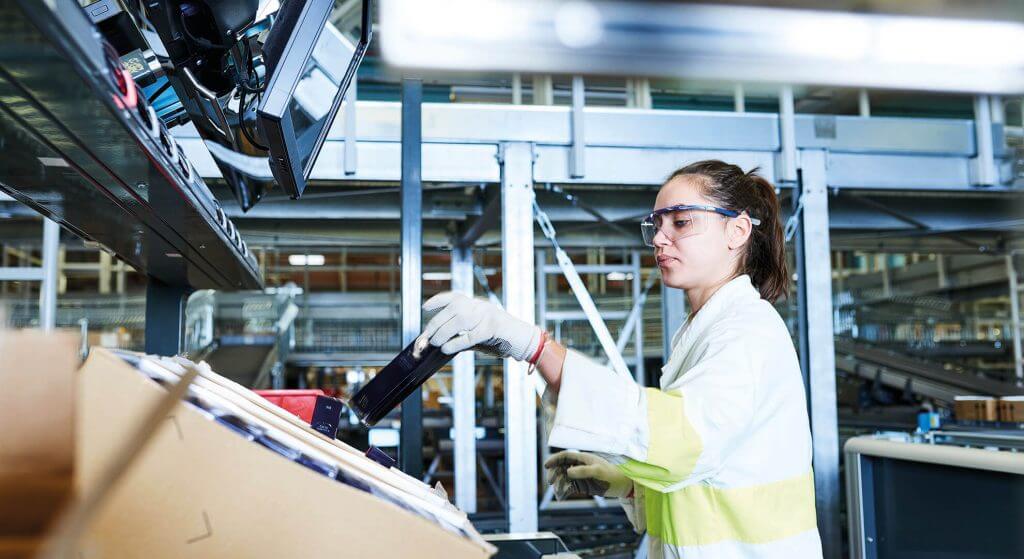 Pick-it-Easy + people
A people pleaser. The Pick-it-Easy work station series creates a health-conducive and comfortable work environment that is motivating for employees to work in.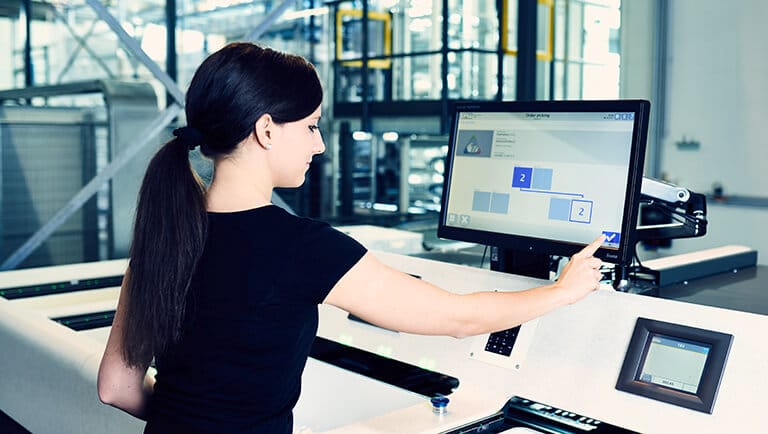 Pick-it-Easy + easyUse
Easier done than said. User friendliness takes top priority at a Pick-it-Easy work station. The user interfaces are designed according to the easyUse principle and guide the employee step by step through their task.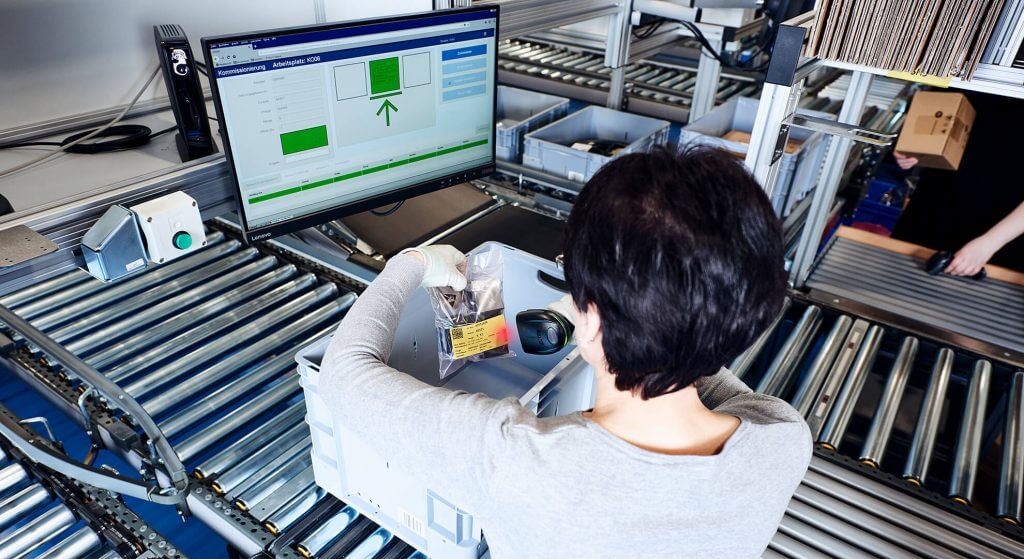 Pick-it-Easy + automation technology
A dream team. The goods-to-person work stations are the interface between the person and the warehouse technology. The work stations are easily combined with technologies such as shuttle systems, fully automatic robotic picking cells, pocket sorter systems or autonomous mobile robots to create highly efficient solutions.
The perfect addition for economical solutions: Paperless picking
Automation doesn't always make sense or isn't feasible for every article. For example, storing fast-moving articles in a storage system is more effort than it's worth. And bulky items often can't be stored at all.  We offer a range of paperless picking technology for providing the best possible support to employees in manual warehouse areas.
By using various digital devices to support manual processes it is possible to quickly and accurately fulfill orders. Productivity is considerably higher than with paper lists. These also ensure a seamless flow of data: The stock levels for an article or the status of an order can be checked at any time.
Advantages:
Efficient, error-free manual processes
Increased picking performance
Shorter training phase for new employees
Flexible warehouse design
Fast amortization of investment costs
Easy-to-understand instructions for all
Simple linking of various manual systems
The perfect system for every requirement
The manual systems are used for a wide range of requirements. The following types of manual system can be considered when planning warehouse areas: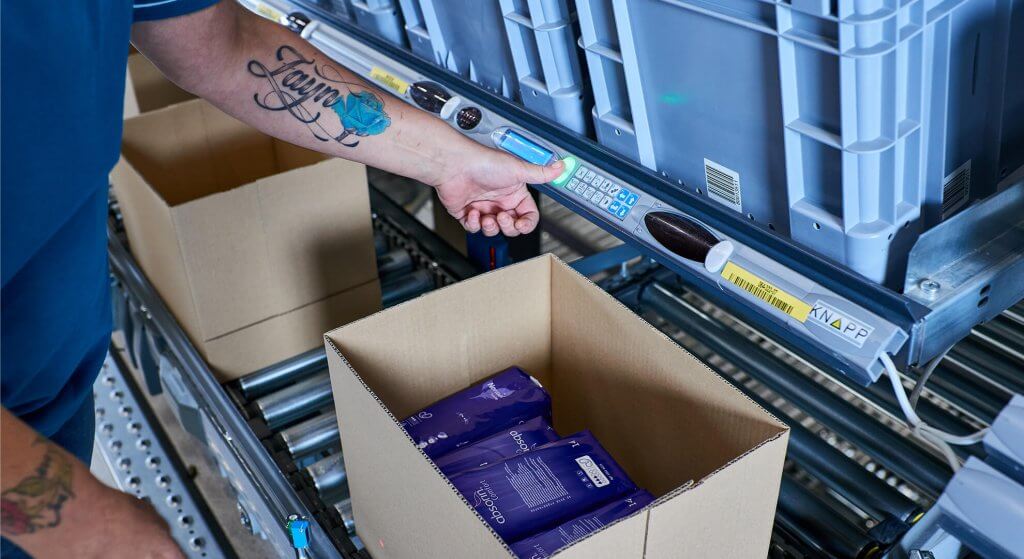 KiSoft Pick-to-Light
KiSoft Pick-it-Smart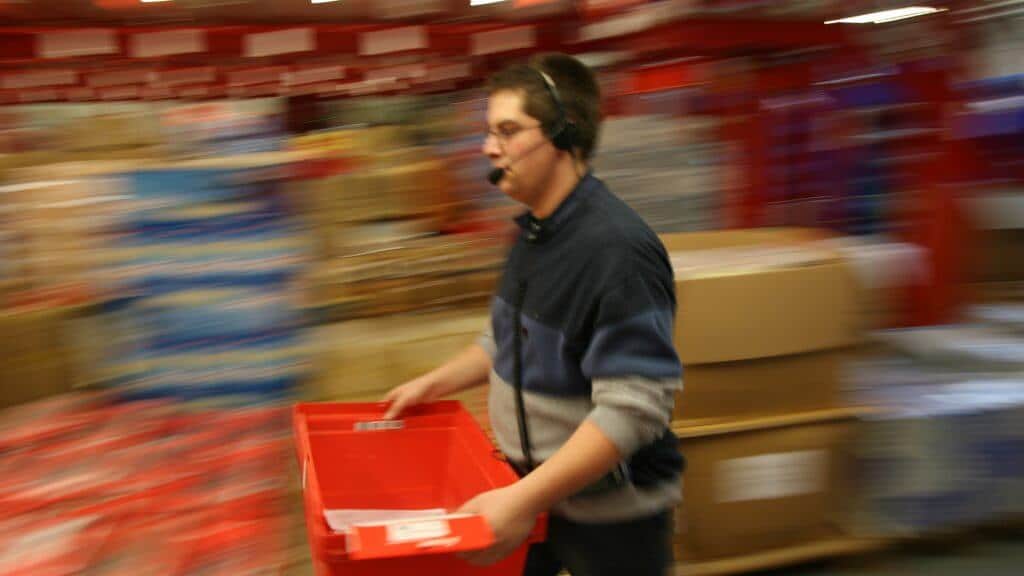 Voice Picking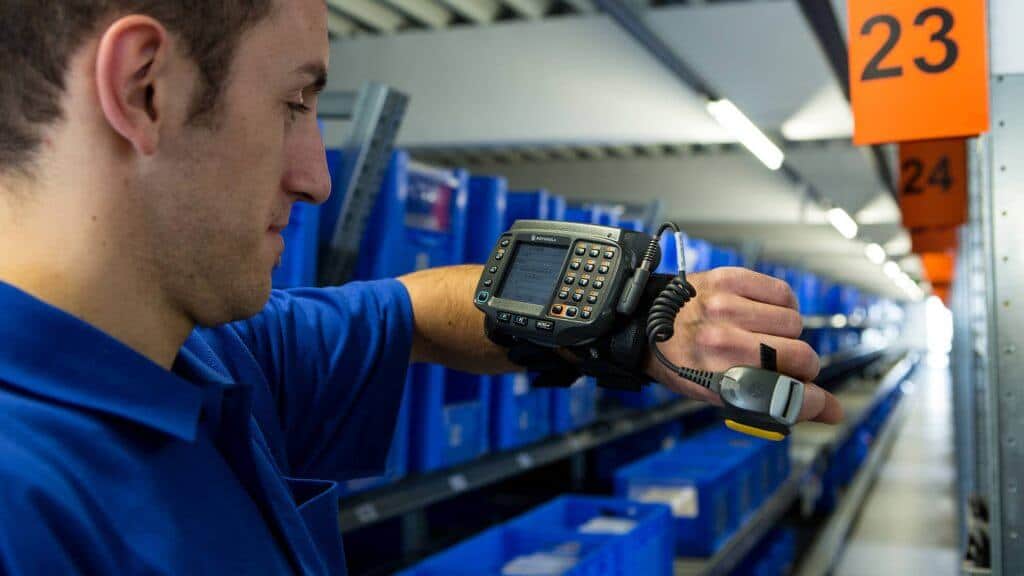 KiSoft WCS KLASS-X RF
Small but highly effective
You can find out more about our paperless picking systems and how they are used in our blog posts:
Would you like to know more about applications for manual picking?
Have we sparked your interest?