Fashion Logistics: From Supply Chain to Value Chain
We look at things beyond the four walls of the DC to see the bigger picture. Our main focus is always on the customer's request – on fashion consumers who are looking forward to the arrival of their new favorite outfit. All our efforts revolve around a positive customer experience, on what they want and on how we can provide them with the best possible service. It doesn't matter where they are – at home, at the store or at the automatic 24/7 pickup station. Their wishes should be fulfilled quickly, conveniently and tailored to their needs.
To successfully implement the right system solution, all that's needed is the right technologies and the right data. We work hard to perfectly integrate all these aspects, so you can satisfy your customers.
With our sector experience, expertise and passion for what we do, we design just the right solution to fit your business like a tailor-made suit.
Are you looking for the perfectly coordinated logistics ensemble or accessories to perfect your system? Don't hesitate to contact us. We look forward to talking with you!
We work with you as equals. Our partnerships are based on transparency and trust. We are fully aware of and value the trust you place in us when you reach out to our team with your challenges. It motivates us to find the perfect solution for you.
Innovative spirit for every fashion trend
Textile logistics on the leading edge
Fashion – today it's in, tomorrow it's out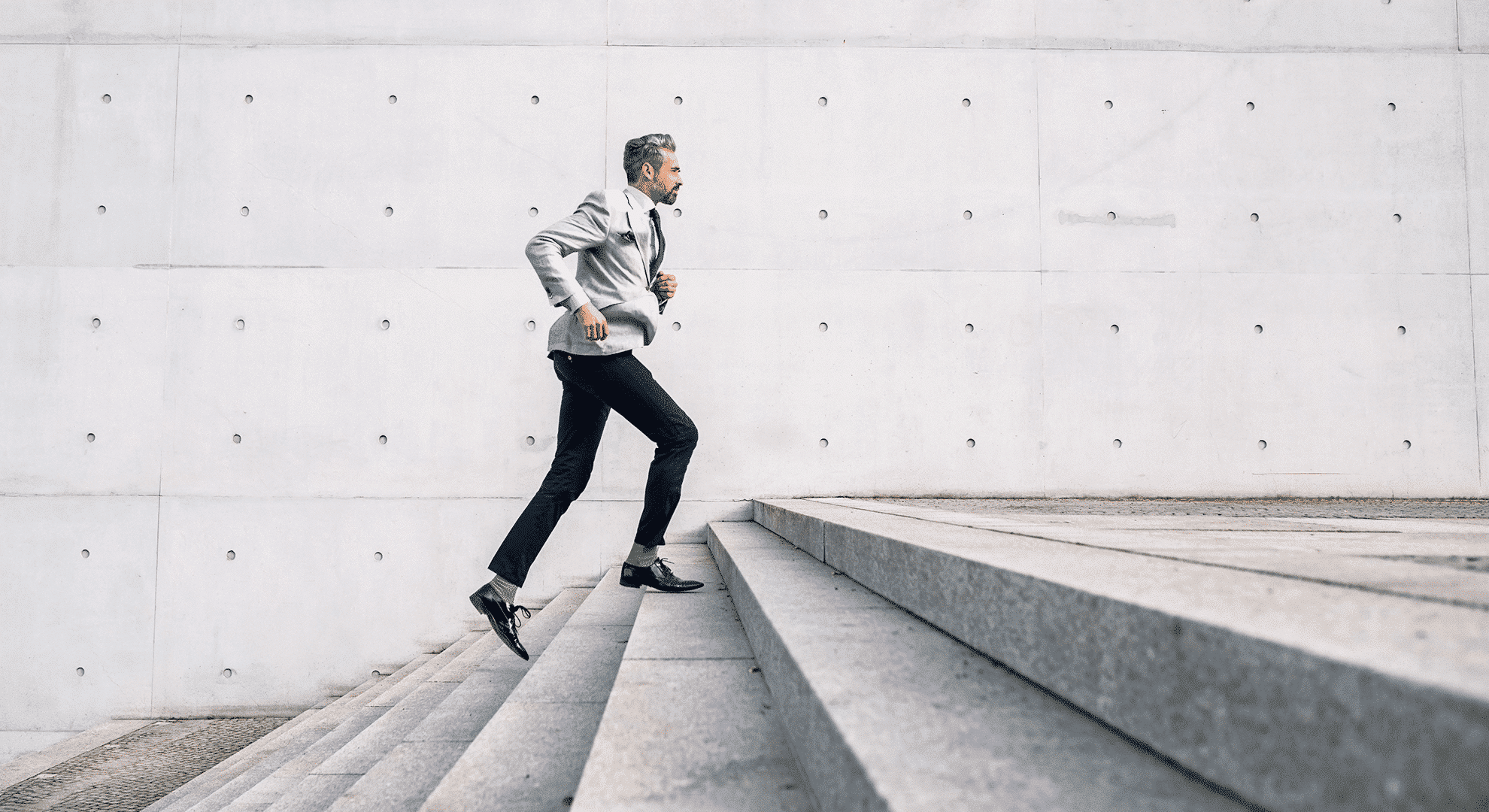 Few sectors are as dynamic as the textile industry. Business is shaped by e-commerce, seasonal fluctuations, peak periods and an ever-changing catalog of new garments from the latest collections. In addition to this come expanding business areas, digitalization and your end customers' evolving shopping behavior. We will be at your side when dealing with many different requirements. We are known for our innovative and visionary spirit. We look to the future, thinking in new and imaginative ways to help you to master the trends coming your way.
"
"
Back in 2005, automation was a completely new world for us. From the very beginning, we were looking for a partner for our logistics with whom we could learn and grow together. KNAPP convinced us that they wanted to grow with us and with our business, that they were flexible and sharp enough to respond to changes and that they would also be capable of assisting us through difficult times. Furthermore, the technology portfolio was very convincing, above all, the OSR Shuttle™ with which we are satisfied to this day.
Your outfit ordered today is delivered tomorrow.
Fashion E-Commerce – Online Fashion
The fashion sector is the front runner in the development of e-commerce. Intuitive online stores, large selection, fast order process, same- and next-day-delivery, click and collect, convenient return options – online shopping is booming – especially in fashion.
In the blog post Keep calm. It's peak time. our experts provide insight into how we work with our customers all year long to be able to summit the peak on Black Friday.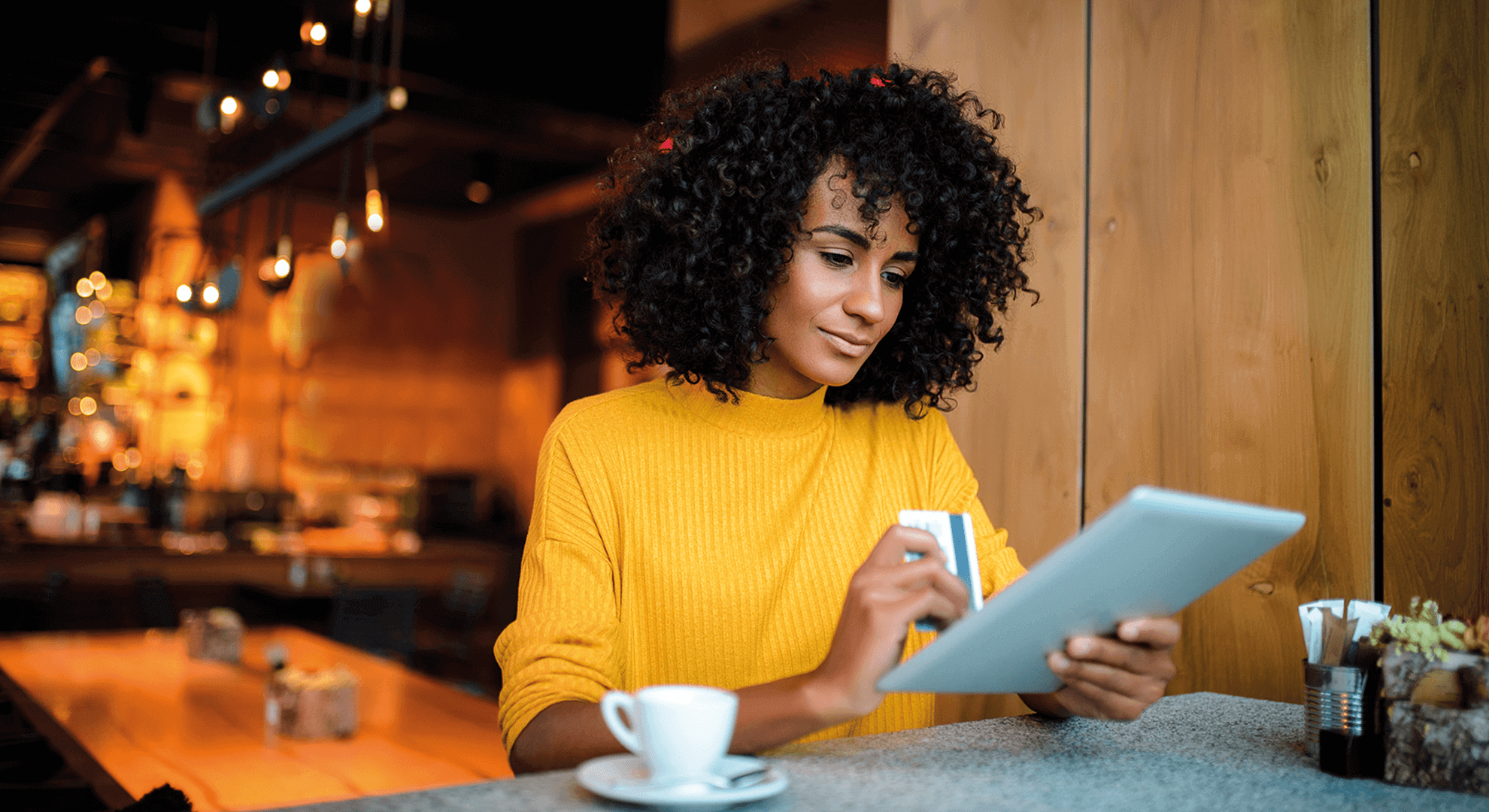 BADER's huge plans for fashion
In 1929, Bruno Bader built the foundation for the success story of family-run company BADER. Led by the second and third generations today, the company, is a well-known mail-order department store offering a wide range of goods including fashion items, jewelry, furniture and health products. BADER customers conveniently order either online or using the catalog and value the reliable delivery of their orders. Since 2017, orders have been shipped from the ultramodern distribution center in Östringen. The shipping center handles single items, cartons, pallets and hanging goods; in the dispatch center, the complete returns process has also been seamlessly integrated at the Östringen site.
"
"
Our customers have double the profit thanks to faster delivery. Due to the scalability of our systems and high efficiency, we can ensure fast transit times even in extreme peak seasons such as the Christmas shopping season. What's more, efficient logistics, meaning cost-efficient logistics, give our customers a clear advantage over competitors.
Fashion customers are plugged in
Fashion omni-channel is the magic word
Shopping today is not just about shopping. Seamless commerce and customer experience are what it's all about. It is important to fulfill customer requests and provide a consistent brand experience, both in-store and online.
of customers are unlikely or extremely unlikely to go to a store if they cannot check online for product availability. (Forester)
of millennials expect consistent brand experience, whether in-store, online or on the smartphone. (SDL)
of adults prefer digital forms of communication with companies. (MarketingSherpa)
of customers say that they are more likely to buy from brands they follow on social media. (Think with Google)
Today's modern fashion customer finds out about the latest fashion trends from their Instagram feed. Just a click on the outfit takes them to the online store. Digital consultancy, size recommendations and online reviews help them choose the right items and what is ordered is often available the next day – whether for home delivery, in-store pickup, or collection from a chosen pickup station. It's so easy that it's become the new normal. And what if the ordered goods don't fit or the customers don't like them? No problem, they can simply send them back free of charge or return them to the store. This is fashion shopping today.
REI: Sustainable omni-channel retail for outdoor enthusiasts
Recreational Equipment, Inc. (REI) is the leading supplier of high-quality outdoor equipment in the US market. Quality and integrity for their customers as well as for nature are REI's top priorities. This approach is reflected in their logistics. The REI co-op logistics center in Goodyear, Arizona, proves that high-tech automation and sustainability do not contradict each other.
The combination of the OSR Shuttle™ for storage, the pocket fulfillment system for transport and sorting as well as the goods-to-person work stations of the Pick-it-Easy series, achieves efficient omni-channel fulfillment. REI stores are supplied with new goods by the DC in Goodyear. Deliveries arrive at the stores already sorted according to theme, color and size thanks to an innovative sorter matrix. This saves store employees a great deal of work as they put away the goods and frees up time for consultation with customers. The DC in Goodyear also processes online orders for the Pick-from-Store service as well as for direct shipping to end customers passionate for the outdoors.
"
"
With our DC in Goodyear, we prove that sustainability and high-tech do not contradict each other but can harmoniously complement each other.
The perfect logistics outfit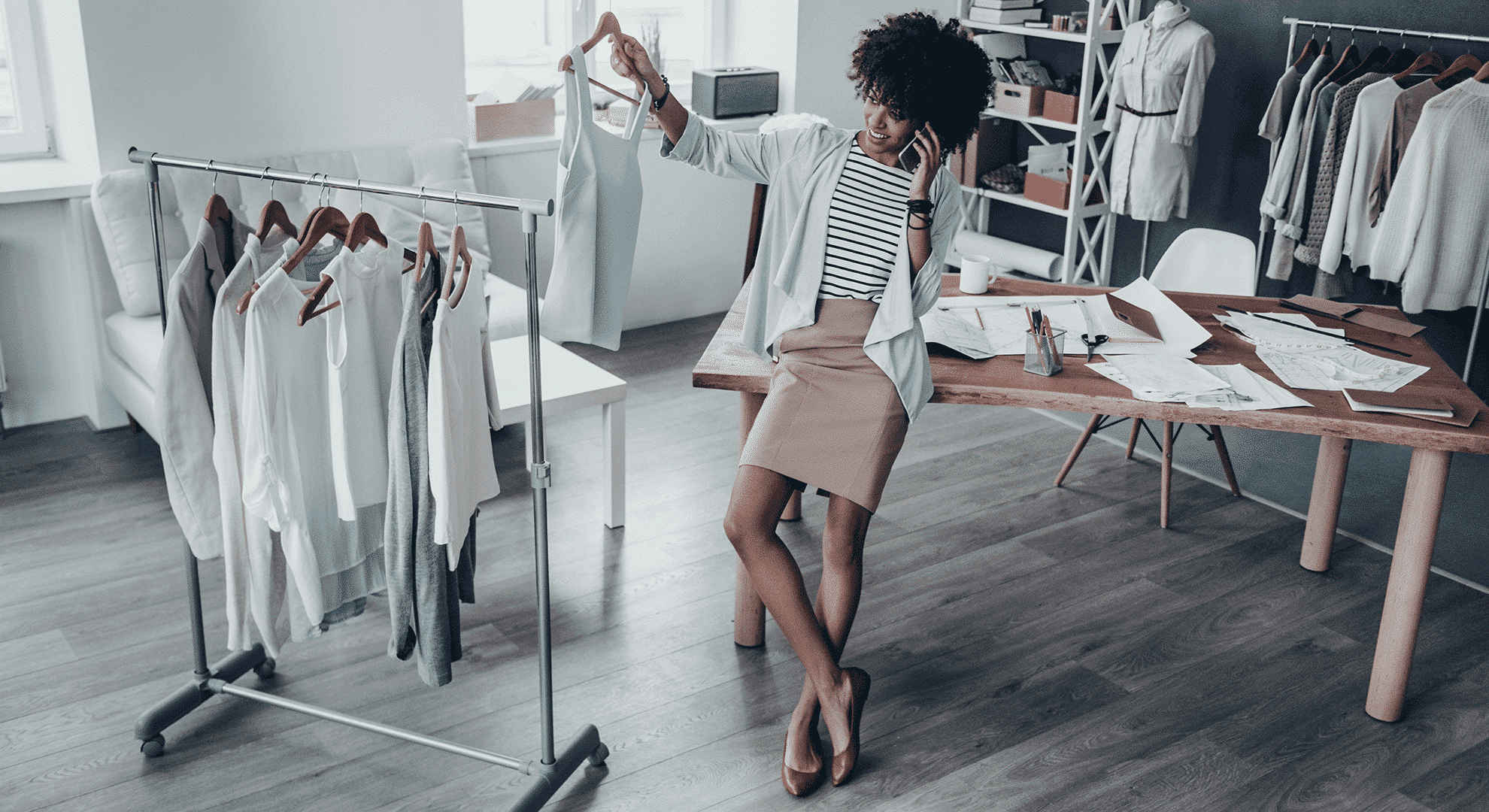 Fashion has always been a repetition of ideas. But what makes it new is the way you put it together. Designer Carolina Herrera says that fashion is a repetition of ideas. We say that fashion is a combination of ideas. We don't repeat ourselves; we renew ourselves with interesting, fresh combinations. As supplier of all-in-one solutions, we put together your perfect logistics ensemble, adapted to your individual needs like a tailored suit. In contrast to a ready-made system, a custom system can be easily adapted and changed, and will still fit perfectly even as time passes. This ensures long-term investment security, even in a world of rapidly changing business models. From our portfolio of technologies, a wardrobe full of fashion basics and key pieces, we put together your perfect outfit, keeping in mind every requirement and the degree of automation – in sizes S to XL.
"
"
Planning is key to success. There are a lot of internal & external stakeholders and IT systems involved in warehouse automation projects. For example WMS developers, IT Infra engineers, WCS supplier, conveyor supplier, technicians, health & safety, operations and finally the customer. To ensure a smooth commissioning and go live, all the different activities need to be aligned and managed very well.
Goods merging on a large scale
Since 2010, Dürkopp Fördertechnik, an expert in automatic picking and sequencing systems for the fashion, retail and e-commerce sector, has been part of the KNAPP Group. Thanks to this merger, our collaborations benefit from their expertise and industry know-how from a single source.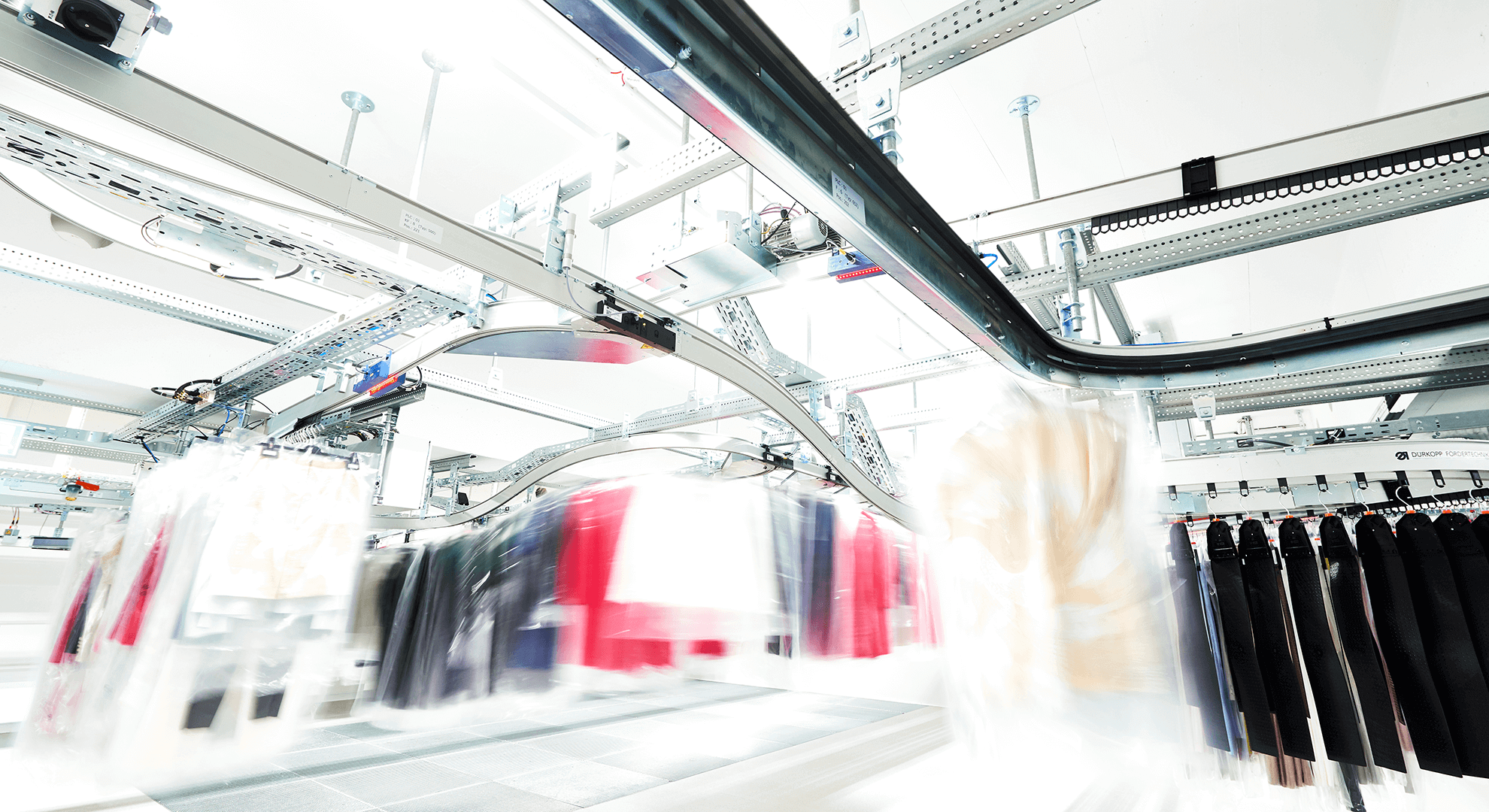 "
"
We specialize in fashion and know this business inside and out. Over the years, we have gained tremendous experience when it comes to fashion solutions and have created enduring personal relationships with our customers. This makes us a solid solution provider.
The pocket for all seasons
Flexible pocket system solutions are indispensable, especially in e-commerce and omni-channel fulfillment. Using this system, hanging goods as well as flat-packed goods such as shirts, shoes or accessories can all be transported and buffered together in one system. This makes the solution ideal for applications which need high performance with a great deal of sorting.
"
"
For seasonal peaks, distribution centers are doing a tremendous amount of sorting. Our intelligent Pocket Sorter is the perfect solution for this demanding task, as it has been developed for highest performance and accuracy. Flat and hanging products – such as shirts, shoes or accessories, irrespective of whether they are delivered by a supplier or as a return – can all be transported and dynamically buffered in one and the same system. The pocket sorter will deliver a 100 percent sortation result in any required sequence. Our intelligent software makes this possible.
DECATHLON – pocket sorter system solution for sport enthusiasts
Sharing their enthusiasm for sport with others is the company philosophy of DECATHLON. The company offers more than 35,000 items for over 70 different types of sport. To supply sport enthusiasts with articles as fast as possible, the intelligent pocket sorter system solution was put in the game. The Schwetzingen warehouse in Germany is one of two central warehouses. The location supplies sports articles to stores throughout Southern Germany and fulfills e-commerce orders.
The pocket sorter system solution stretches across two halls which provides employees a quiet environment. In hall 1 there are 8 loading and 23 pack stations, whereby the buffer conveyors, the sequence sorter and the empty pocket buffer are all located far away in hall 2 divided across three levels and removed from the employee work stations. The loading and the pack stations are ergonomically designed and offer the opportunity to work seated or standing as they fill the 16,000 Sorter Pockets and feed them into the system.
When Know-how Meets Passion
"You either know fashion or you don't." – Anna Wintour
We are a company with a long-standing tradition and firm roots in the fashion industry for many years. We are known for our expertise, but more importantly for our team. People are at the heart of everything we do. We take on your challenges with dependability, team spirit, creativity, and plenty of passion. We are co-authors in the success stories of our customers, working in partnership with mutual openness, respect and appreciation.
"
"
The mutual trust we have built in the course of our long-standing partnership and the availability of state-of-the-art technologies were the main reasons why we opted for KNAPP once again.
"
"
Mutual trust based on open communication is the basis for successful project management. We identify with our projects and make use of our experience to implement the best-possible solution. We think that a project is successful if both we and our customer are happy with the outcome.
Did you get curious?
We look forward to hearing from you.