Healthcare logistics: From pallet to pill
A growing range of products, increasing cost pressure and new legal requirements are all posing new challenges to the pharmaceutical supply chain, and consequently to the logistics in healthcare. What's more, there is increasing need for personalized medication and for healthcare products to be available in a way that is compatible with patients' everyday life.
We don't shy away from these challenges, channeling our efforts to create solutions from pallets to pills, and from the contact lens to artificial knees. All over the world, we do our part to create a strong and safe value chain that customers and patients can rely upon. For our more than 1,400 customers in the healthcare business worldwide, we provide support throughout the entire lifecycle of their installations, thereby forming long-lasting partnerships with healthcare institutions and providers in the pharmaceutical, optical, hearing aid and dental areas.
We consider ourselves a high tech partner for the entire logistical value chain, from pallet to pill. We develop system solutions for every step of the way, starting at production and ending at the patient. Healthcare logistics solutions for pre-wholesale and wholesale have always been part of our portfolio.
The patient at the forefront
We are taking completely new directions and putting even more focus on the patients. Get to know our system solutions for the healthcare sector, which we developed with the needs of end customers in mind.
With our commitment and team spirit, we pool our expertise to create efficient, cutting-edge automation solutions. This is how we ensure that you are successful and have a competitive edge in the market.

Innovative approaches for US pharmacies
Pharma Wholesale
Our Solutions for Wholesalers in the Healthcare Sector
Pharmaceutical wholesale is facing numerous challenges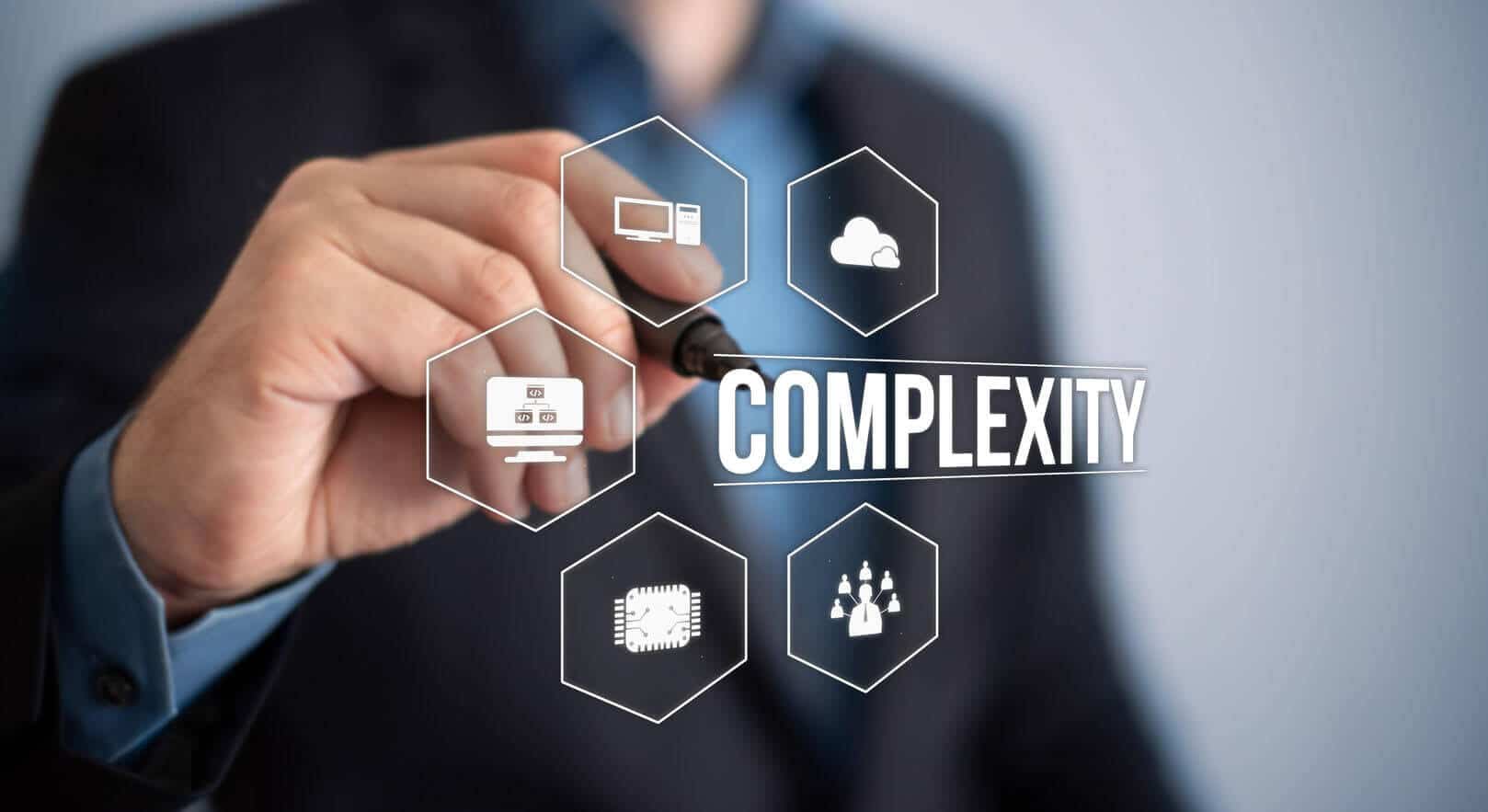 The main task of pharmaceutical wholesalers is the reliable distribution of pharmaceutical products in the supply chain. However, in addition to supplying the population with medicines and healthcare products, the sector is now facing new challenges.
As a technology partner, we don't shy away from these challenges and do our part to ensure a value chain that customers and patients can rely on. Our portfolio is a mixture of tried and tested technologies and pioneering solutions, enabling us to optimally accommodate the changes in healthcare logistics.
What is driving the logistics sector?
Shuttle solution for Mediq
Our customer Mediq offers an innovative service concept for healthcare and care products using KNAPP's highly-flexible goods-to-person solution.

Trusted classics from our system solution portfolio
Herba banks on innovative technologies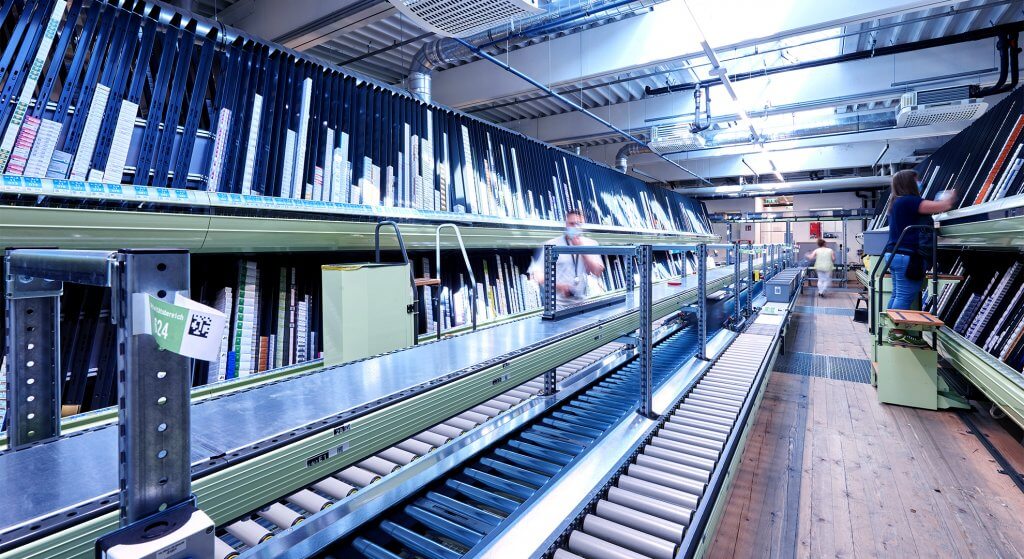 Herba Chemosan Apotheker-AG is the largest pharmaceutical wholesaler in Austria. The company specializes in providing full service to pharmacies and offers not only medicine, cosmetics and dietary supplements, but also the items a pharmacy needs for its daily operation.
Expanding existing structures efficiently
Herba started a comprehensive expansion and restructuring project affecting all its locations. With the goal of increasing efficiency, they invested in a number of new technologies: a KNAPP-Store for returns processing, an Itemizer for automatic final checks and an innovative replenishment concept whereby the right item is retrieved from the shuttle system just in time for replenishing the high-speed A-frame picking system. The new solutions are now integrated in SAP® EWM.
"
"
Our partnership is characterized by innovation and operative excellence. Continuous investment in the technologization of our business allowed us to assume responsibility even in times of a pandemic. We are proud that we are well equipped, both with software – in our case with SAP® EWM – and technology from KNAPP, making us fit for the future.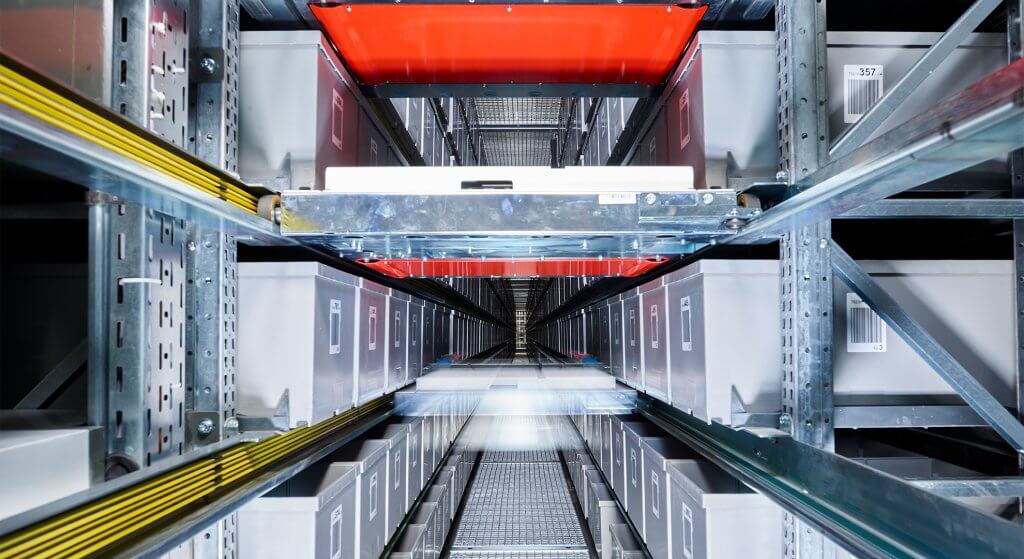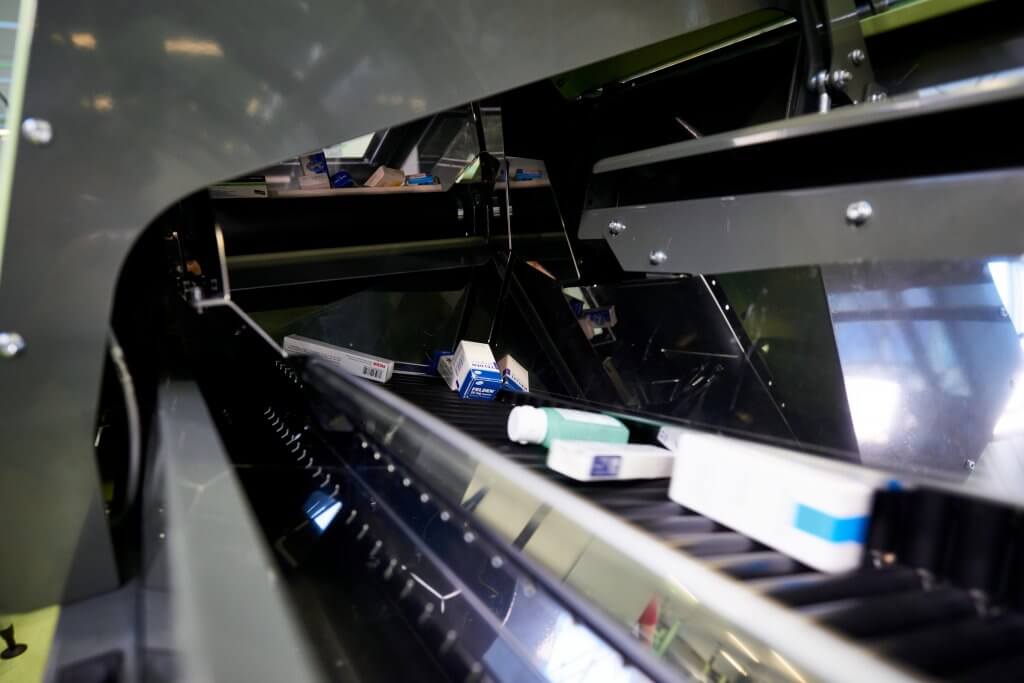 Project Highlights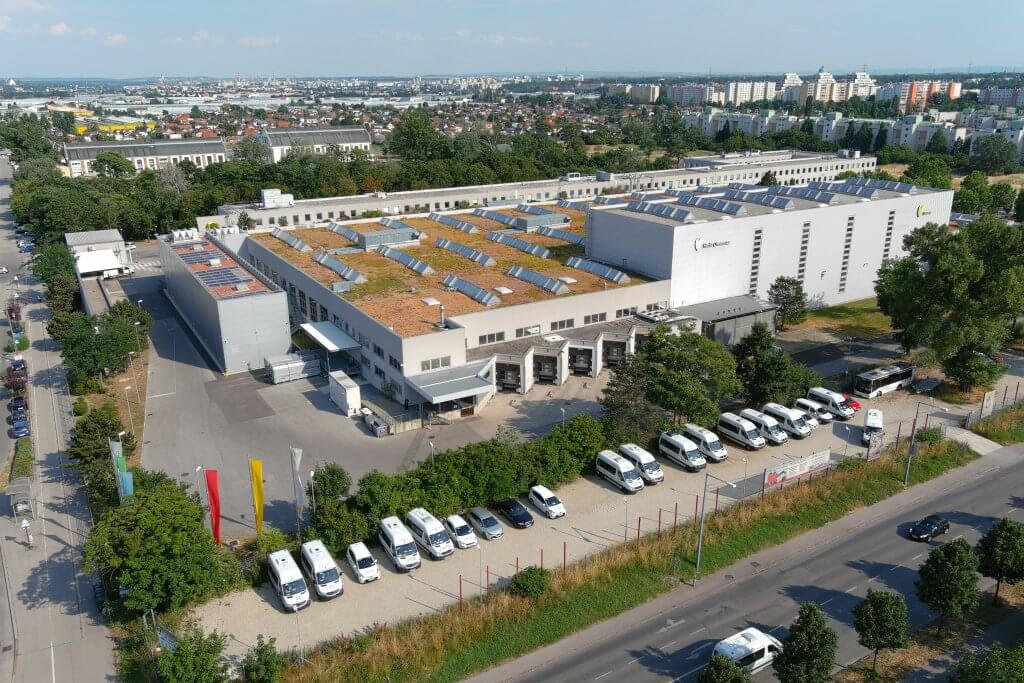 Zeroing in on Patient Safety
Zero Defect Warehouse
How to achieve an error-free supply chain
New regulations arising from the FDA's Drug and Supply Chain Security Act (DSCSA) in the USA and from the Falsified Medicines Directive (FMD) in Europe are creating new requirements for the processes in healthcare logistics, from the production of medicine to its point of sale. Our zero defect warehouse forms the basis for compliance with the law and improving patient protection.
Complete transparency all the way to the patient
The zero defect philosophy is our answer to these requirements. With our zero-defect approach, we use a mix of smart technologies such as the Central Belt System, shuttle solutions, Pick-it-Easy Robot, vision technology or KNAPP-Store along with our KiSoft software package. This combination results in a zero-defect warehouse that unites the highest quality and process reliability with the greatest efficiency. A zero-defect warehouse can fulfil all the requirements related to serialization and lot documentation, making error-free processes a reality in the warehouse and creating long-term value for patients.
Louisiana Wholesale Drug: Innovative solution with Vision technology
Besides using central belt technology including SDA ejectors, Louisiana Wholesale Drug (LWD) is equipped with Vision Item Check, featuring cutting-edge image recognition and processing technology. Vision Item Check combines performance and quality, ensuring that medicines can be seamlessly traced along the entire length of the supply chain. The Track & Trace system can also be used for tracking picked orders from the moment the orders leave the warehouse to the moment they are handed over to the patient.
Highlights of the system solution at LWD
"
"
Thanks to Vision Item Check, we can now fulfill the legal requirements for tracking medications. That being said, it will also greatly improve our goods-in procedure, enabling it to keep up with our growth.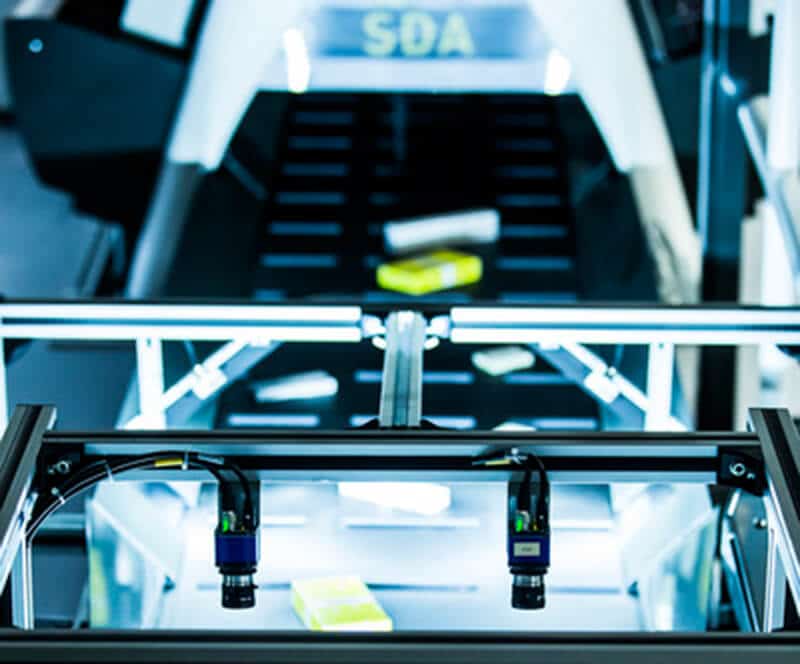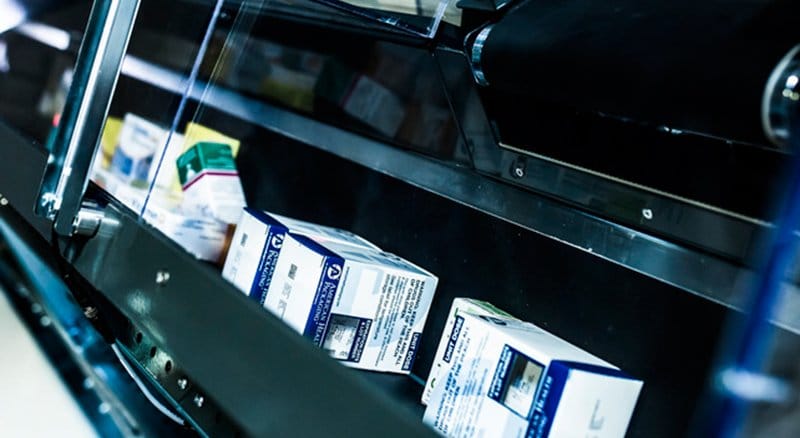 Pharmacy of the Future
Patient Convenience Thanks to Full Service
Full service for the entire customer journey
Over the years, pharmacies have undergone constant gradual change to marry online shopping with brick and mortar pharmacies. Digital prescriptions, e-commerce even in established pharmacies, 24-hour and "self-advice" terminals as well as a new generation of customers with high demands are turning the omni-channel business model in pharmacies into a reality.
Nowadays, customers prefer ordering on apps or in the pharmacy's online store and to pick up their orders at the pharmacy when it's convenient for them. At the pharmacy, they can also browse through the touchscreen displays and 24/7 terminals, order the items they want, pay for them and take them home straightaway. Through positioning and a well thought-out customer journey, pharmacies can keep up with change, remain agile and innovative.
Pharmacies viewed and aligned holistically
We are partners for the entire healthcare value chain with healthcare logistics solutions extending all the way to the point of sale in the pharmacy. Guaranteed deliveries thanks to fast, efficient processes in wholesale and immediate availability at the local pharmacy contribute to customer satisfaction, with the well-being of the patient as the focal point of all our activities.  The solution portfolio of KNAPP Smart Solutions (previously Apostore) takes a holistic approach to pharmacies. An optimized stockroom, motivated employees, efficient and integrated processes in both back office and front, as well as digital solutions and opportunities for interaction with the customer are important contributions to customer satisfaction.
"
"
We view pharmacies as a whole and support our customers beyond the provision of automated Apostore picking systems. Our sophisticated all-in-one solutions boost efficiency in pharmacy management, helping our customers achieve positive results.
Hospital pharmacy run by robot technology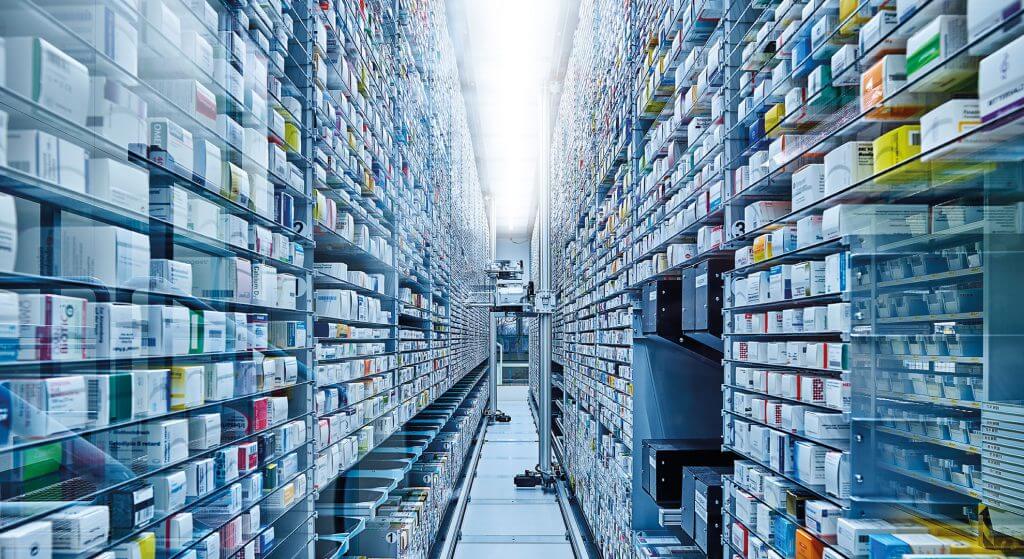 A high-tech automated picking system at the hospital pharmacy of the University Hospital Graz (LKH Graz) in Austria makes sure that all patients receive their medication on time. Gone are the days when employees had to run through aisles with lists of orders to fetch and prepare medicines for patients or prepare delivery orders. Today, pharmacy logistics is completely automated with high-tech robot technology, which forms the crucial link between material management and transport services.
"
"
The many advantages of the high-tech system include less walking for personnel, space-saving storage of the medicines as well as a better organization and overview, for example, through lot traceability.
Advantages for the LKH Graz hospital pharmacy
Supply of Wards
Logistics for Clinics
How do we make the supply to clinics the best it can be?
The health sector is on the move. While the average length of stay in healthcare facilities is decreasing, the number of patients is on the rise. As a consequence, the demand for personnel is increasing along with cost pressure. The highest levels of hygiene and requirements – such as end-to-end traceability of medicines – also pose new challenges for the healthcare sector. That's why caring for patients individually and economically is now more important than ever.
The KNAPP Hospital Campus at a glance
The KNAPP Hospital Campus includes several modules providing tertiary services. These modules can be freely combined and supplemented step-by-step.
"
"
Medicines, ward supplies, food, sterile surgical instruments and much more are all needed in a single healthcare facility. So, why not bundle the various logistical processes of the supply chain and supply healthcare facilities centrally from one location? This is precisely what we achieve with the KNAPP Hospital Campus, raising tertiary supply to an all new level.

Optimal Care for Patients

Intelligent Logistics for Hospitals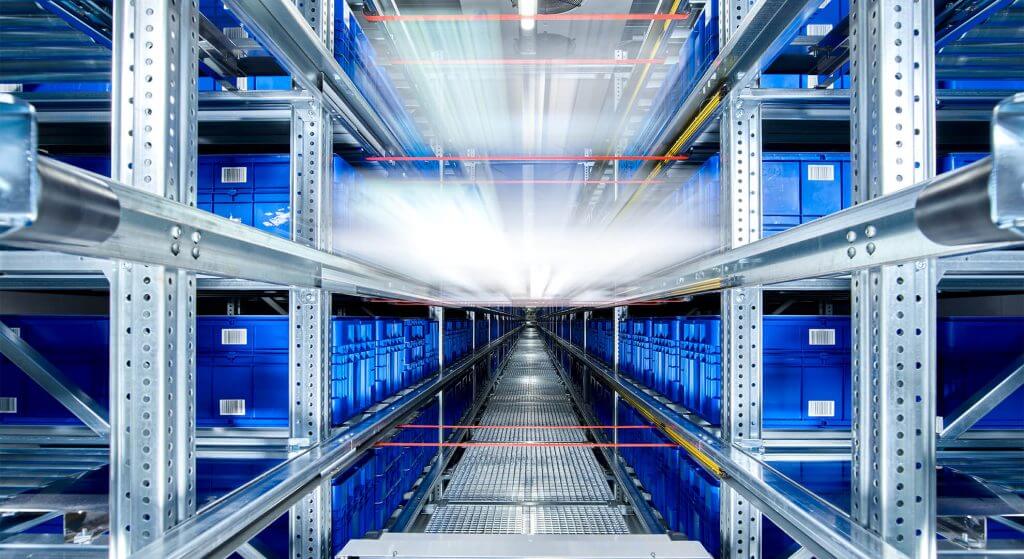 ProServ sets new standards in healthcare logistics
Since 2012, the ProServ organization has relied on KNAPP technologies. ProServ focusses on customer proximity and understanding their needs. This innovative service concept is based on the expertise gained from many years of experience in the healthcare sector.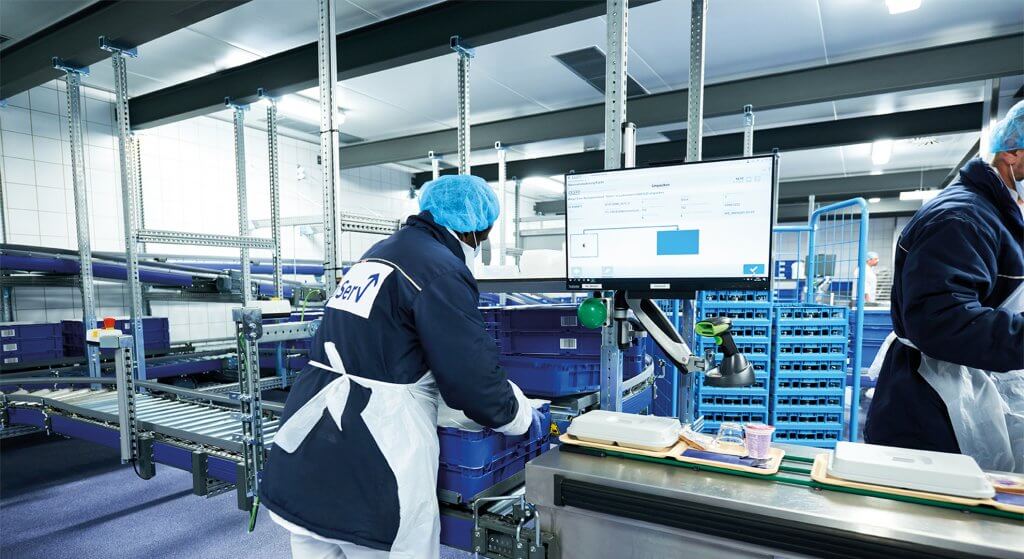 "
"
The KNAPP Hospital Campus today is still in its infancy; however, with a partnership between an outstanding logistician like KNAPP and an expert in clinical structures and processes like ProServ, it offers outstanding competitive prospects.