The new picking robot with artificial intelligence:
Pick-it-Easy Robot
Powerful reinforcement for your warehouse
The demands for quality, efficiency and performance on logistics processes are increasing. The item range is growing while cost pressure is intensifying. What's more, space and qualified personnel are becoming increasingly scarce. This calls for reinforcement! With the industrial-grade Pick-it-Easy Robot, you have an intelligent, fully automatic picking solution on hand. Our powerful AI robot grips items reliably, regardless of their properties. The robotic solution is therefore ideal for automatic single-item picking. Various grippers as well as AI-based object recognition and grip point determination powered by Covariant enable the Pick-it-Easy Robot to handle a broad item range, for many applications in diverse sectors. By that, monotonous or strenuous work is carried out reliably around the clock. All other tasks are tackled together with the employees.
Outdo your competition with Pick-it-Easy Robot
Pick-it-Easy Robot in action at Würth Industrie Service
Würth Industrie Service serves the entire logistics network in Europe and beyond. They deliver to more than 20,000 customers and over 6,800 full-service customers from their location in Bad Mergentheim. As an industry partner, Würth Industrie Service does more than just deliver goods in packages – they also bring them directly to the point of use in their proprietary small load containers (W-KLTs). Their product range includes more than 1.1 million items and customer-specific custom parts. Around 550 tons of goods leave the logistics center each day.
Robots play an important role in the Bad Mergentheim warehouse, as they fill orders fully automatically, which compensates for demographic change and relieves employees from strenuous tasks, allowing them to take on more value generating processes. Pick-it-Easy Robot picks various types of single items reliably: The robot consistently picks items of up to 3.5 kilograms (7.72 lb) and handles errors intelligently around the clock, gently gripping and placing goods exactly where they're required.
"
"
Robotics plays a significant role in Würth's strategy. We want to secure future growth, maximize productivity and reduce the strain on our employees. […] We have opted for robotic solutions because we are convinced that they will future-proof our business.
Advantages of Pick-it-Easy Robot
Intelligent solution
thanks to AI
⬥ Continuously learning system
⬥ Wide range of items can be handled
⬥ Gentle handling of valuable goods
⬥ Taking the strain off employees
All-in-one
picking system
⬥ Fully automatic order fulfillment
⬥ Optimal material flow control
⬥ Integration in existing systems possible
Top
performance
⬥ 24/7 high performance and quality
⬥ High system availability
⬥ Proven industrial solution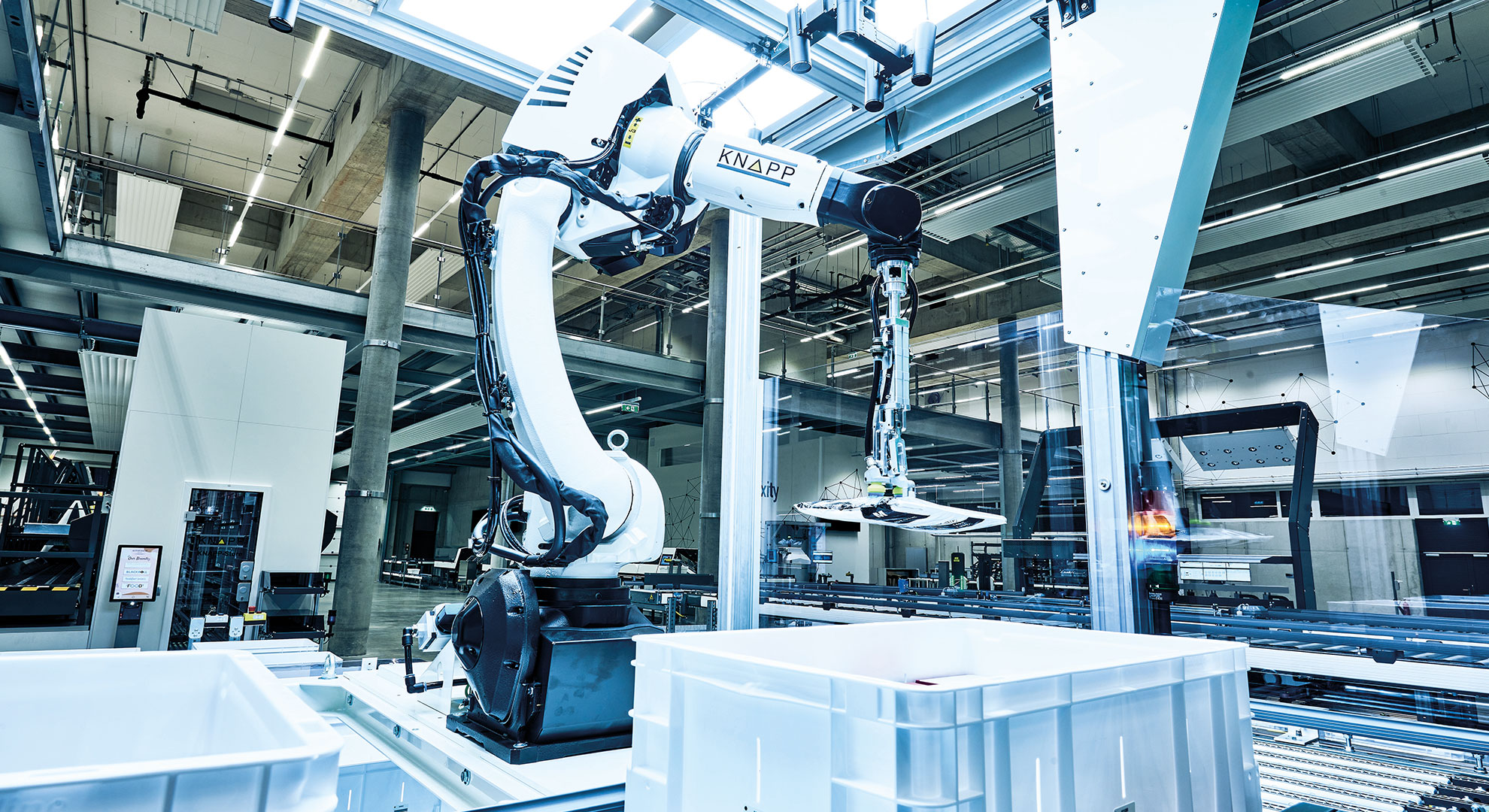 Robot for a broad item range
The Pick-it-Easy Robot reliably grips items of various sizes, weights and shapes, as well as items with different types of surface and packaging: from cubical, round and cylindrical items to bottles and polybags as well as items with transparent surfaces or reflective packaging. Depending on the order, items can be neatly or randomly arranged in the container. Thanks to its versatility, the Pick-it-Easy Robot can be used in a number of different industries, such as e-commerce, food retail, electronics, cosmetics, fashion and pharma.
AI makes robots capable of learning
Machine Learning enables the Pick-it-Easy Robot to learn continuously while picking. The robot uses cutting-edge software to localize the object's position in the source container, determine the ideal gripping point and picking speed. Moreover, the Pick-it-Easy Robot can access collective intelligence made available by cloud robotics. Whenever one robot acquires new knowledge, it is made available to all other robot stations.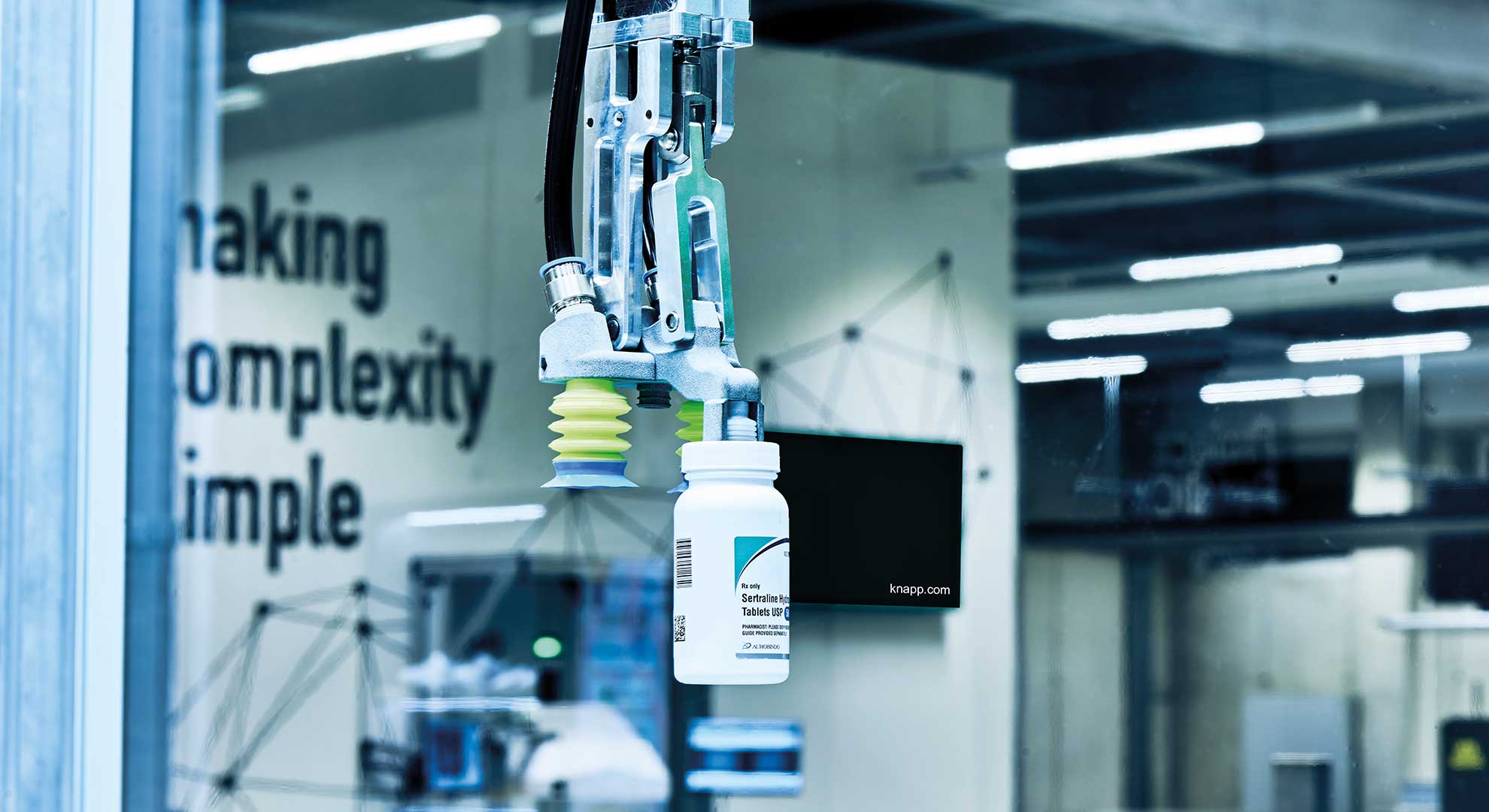 You want to know more about our robots?
What makes us the ideal robotics partner
We support you throughout the entire process, from the idea to the working robot solution:
1. Robot compatibility
Our software consultants assess if your articles are suited for robots
2. Concept and planning
Together with you we develop the optimum solution for your needs.
3. Implementation
A team of experienced ramp-up engineers installs the Pick-it-Easy Robot.
4. After Sales Support
Our partnership remains also after the implementation.
"
"
We use the Pick-it-Easy Robot to take repetitive tasks off our employees, allowing them to concentrate on more complex aspects of the distribution process.
Have we sparked your interest?