Our Corporate Culture at KNAPP
We develop and manufacture intelligent warehouse systems using the latest solutions in digitalization, software, automation and robotics. Our company founder Günter Knapp was a passionate tinkerer and a visionary inventor, and this remains part of our corporate culture today. His ideas, which solved many of the problems faced by businesses in the fifties, are also still with us. Günter Knapp started the business in Graz in 1952, with just two employees. Since then, the company has grown to become an international group of 7,300 employees with 62 locations all over the world.
With our innovative technologies, we offer everything that companies need for efficient warehouse automation – all from a single source. Despite our size and international orientation, we are still a family-owned business at heart and are proud of our positive corporate culture. Each and every one of us has a different background, qualification and point of view – and that's a good thing. We place great value on diversity and that is what makes us successful. What unites us is the passion we feel for our daily work: our KNAPP spirit.
Our 5 core values are the foundation of our corporate culture:

The KNAPP spirit, fuel for success
To be successful, we need innovators and progressive thinkers, shapers of the future and sharp minds. Are you a good fit for our corporate culture? Then get to know the various areas we work in and the different types of career paths at KNAPP.
We look forward to receiving your application!
Our corporate culture is characterized in particular by positive cooperation, social responsibility, sustainable action and high quality standards.
Here we have summarized some highlights for you: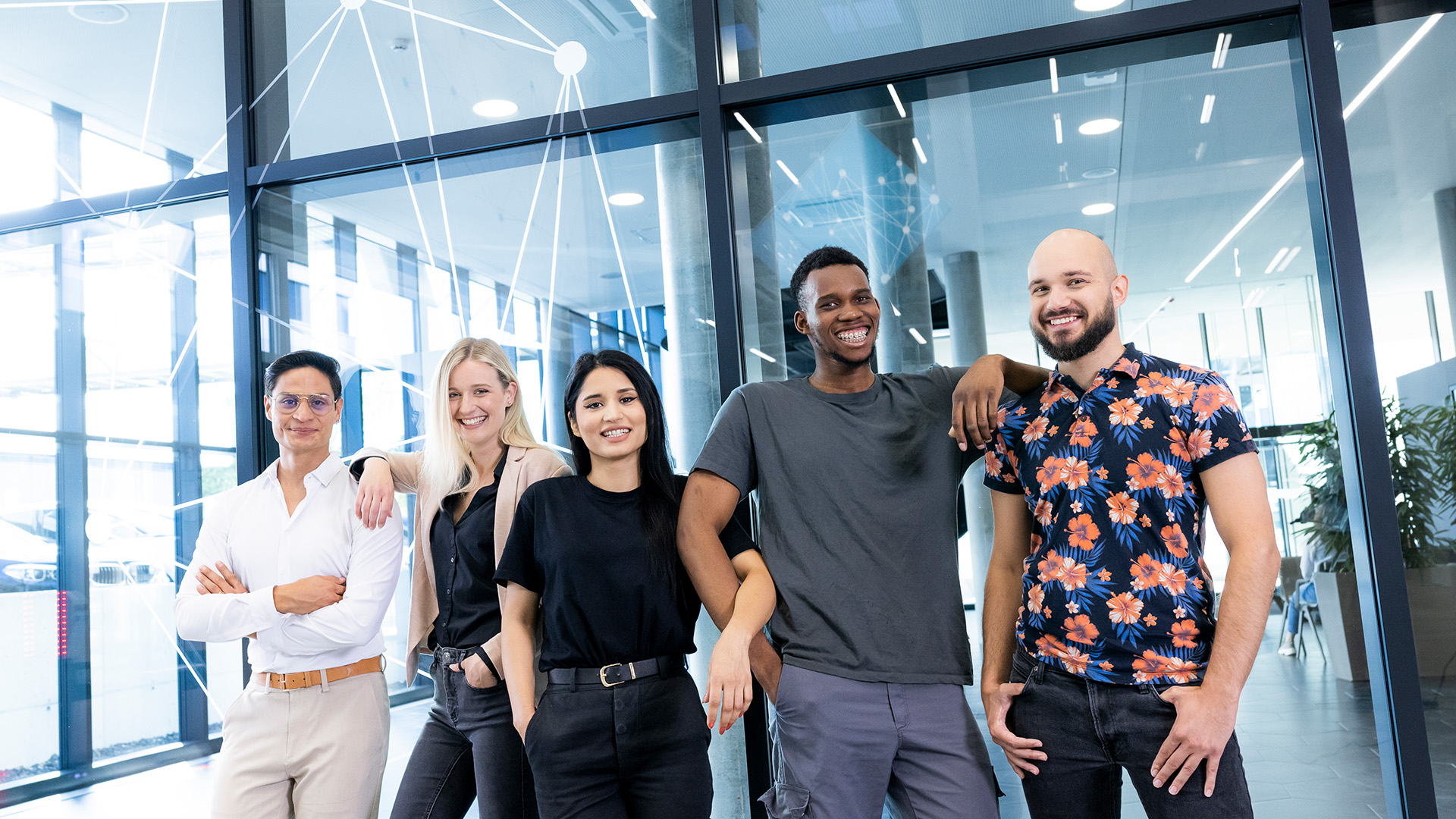 We are a colorful bunch
Our approximately 7,300 employees all have different backgrounds, qualifications and points of view – and that's a good thing. Our differences are what make us unique. What unites us is the passion we feel for our daily work – the KNAPP spirit.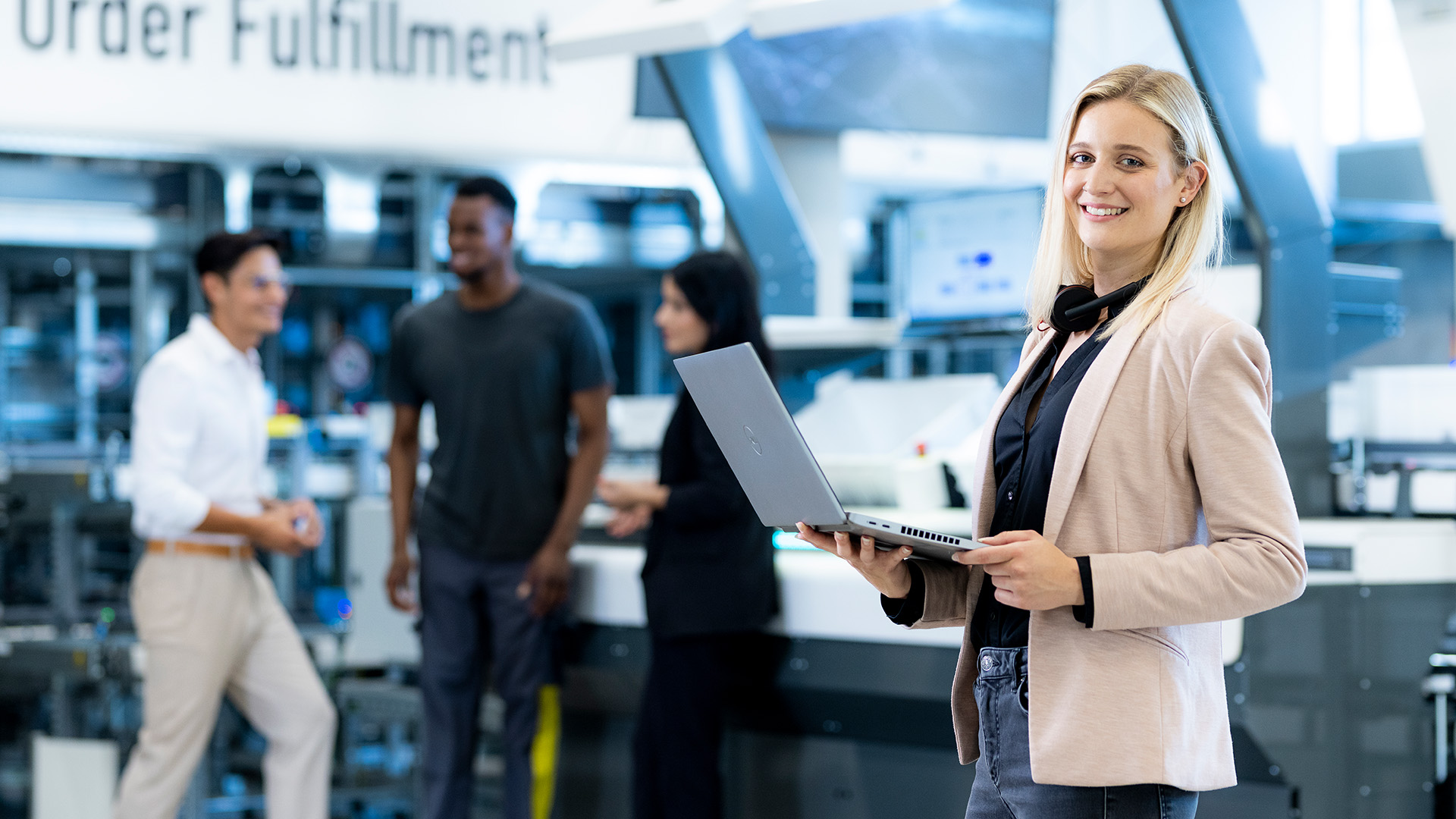 We value quality and safety
Our company has an integrated management system and along with environmental management (ISO 14001) at the Hart bei Graz location, is also certified in quality management (ISO 9001), occupational health and safety assessment (OHSAS 18001) as well as information security management (ISO 27001).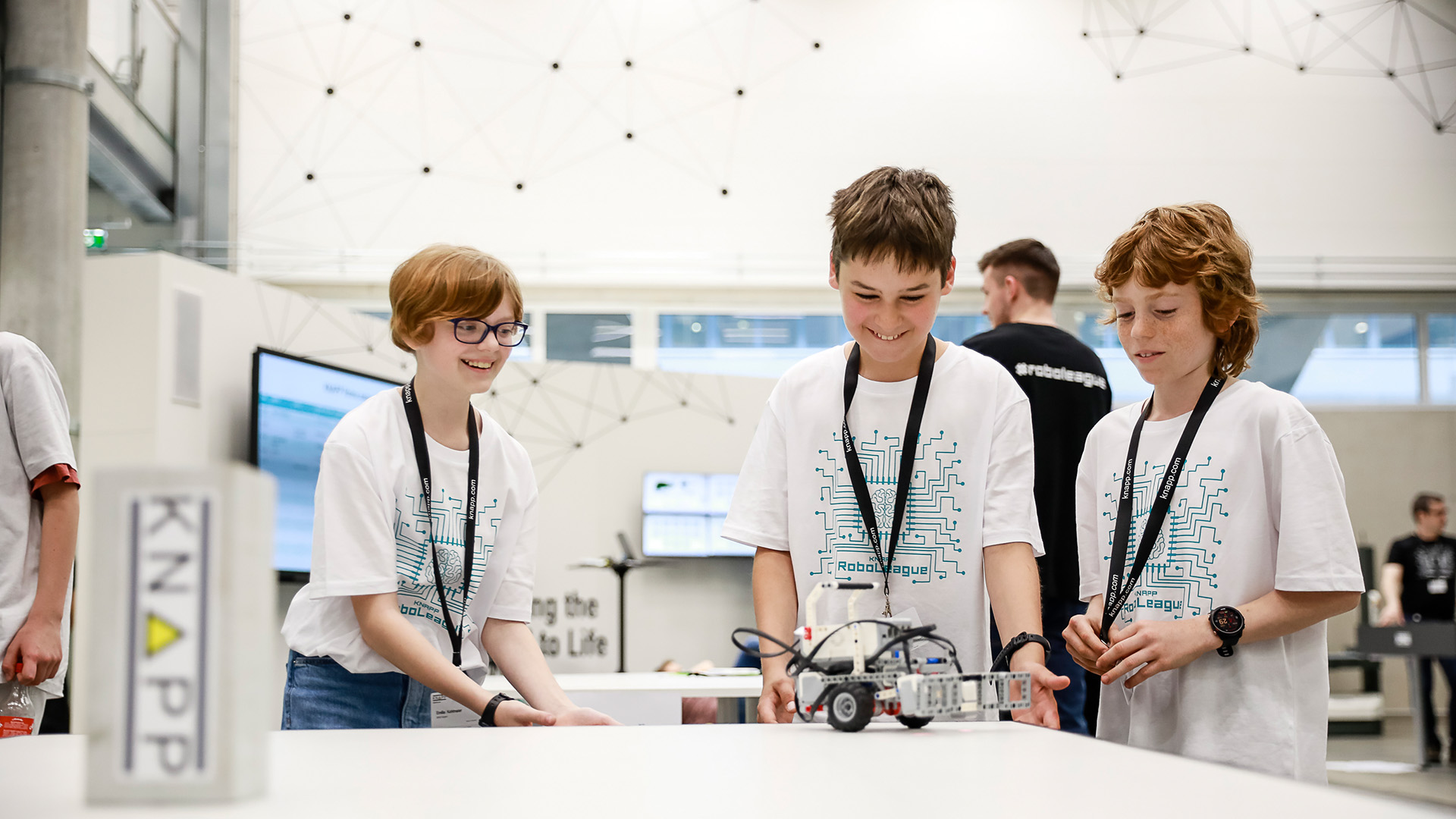 We support the next generation
Whether a young programming talent or a career-changer enthusiastic about technology, students of all ages will find everything they need for kick-starting their career. At fantastic events such as our KNAPP coding contest or the KNAPP RoboLeague, up and coming talents can test their mettle solving tricky programming tasks from the KNAPP world. In our apprenticeship program, we train about 120 young tech enthusiasts in the areas of metal working, mechatronics, information technology, application development as well as industrial office administration.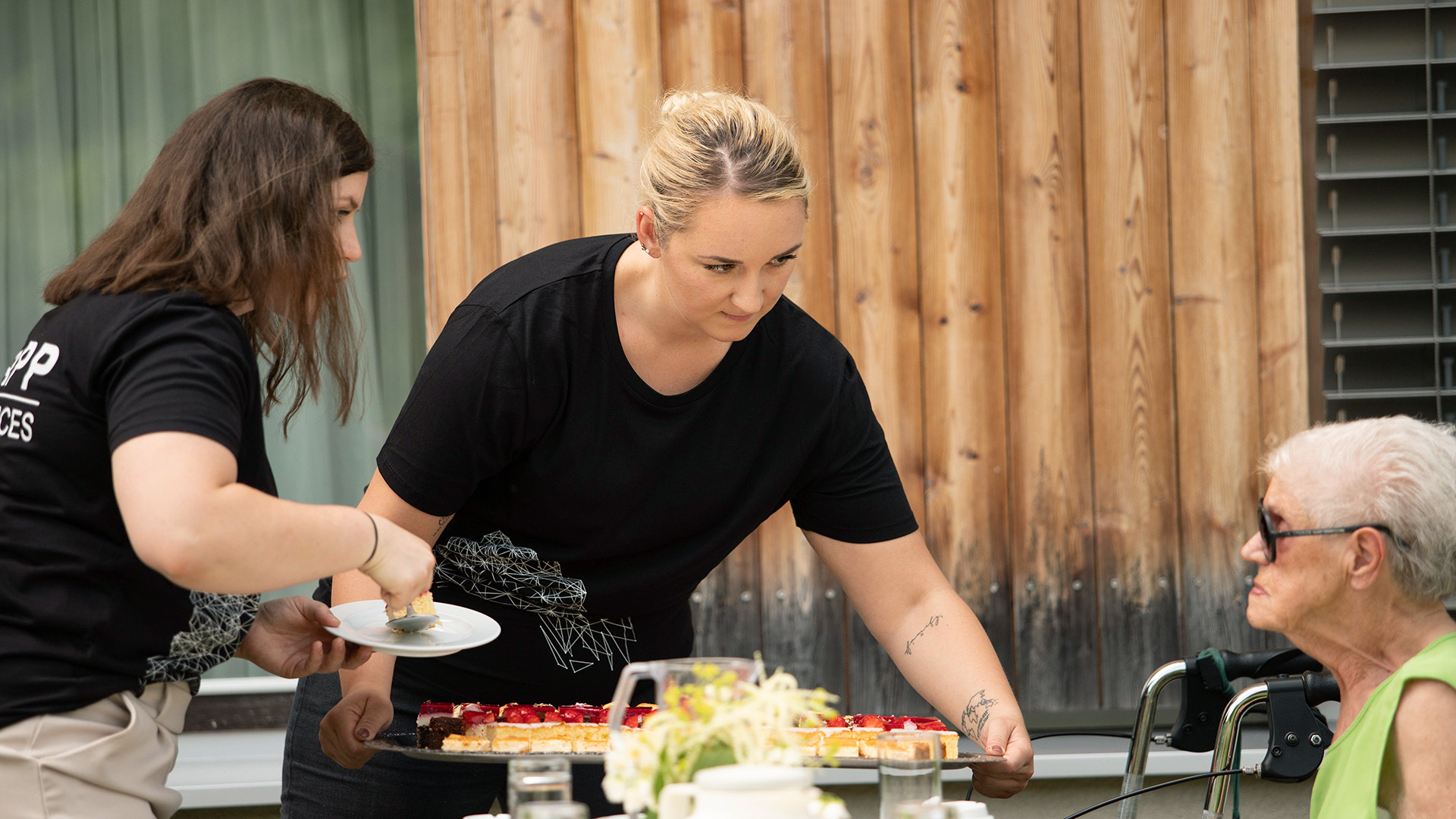 We demonstrate responsibility
KNAPP has been a member of the Verantwortung zeigen! (Demonstrate responsibility!) charitable initiative since 2016. It provides our employees with an opportunity to donate their time during working hours to support different charities. Twice a year, about 60 of our employees roll up their sleeves and help, in June for the social commitment days and in the pre-Christmas season for the Advent calendar project.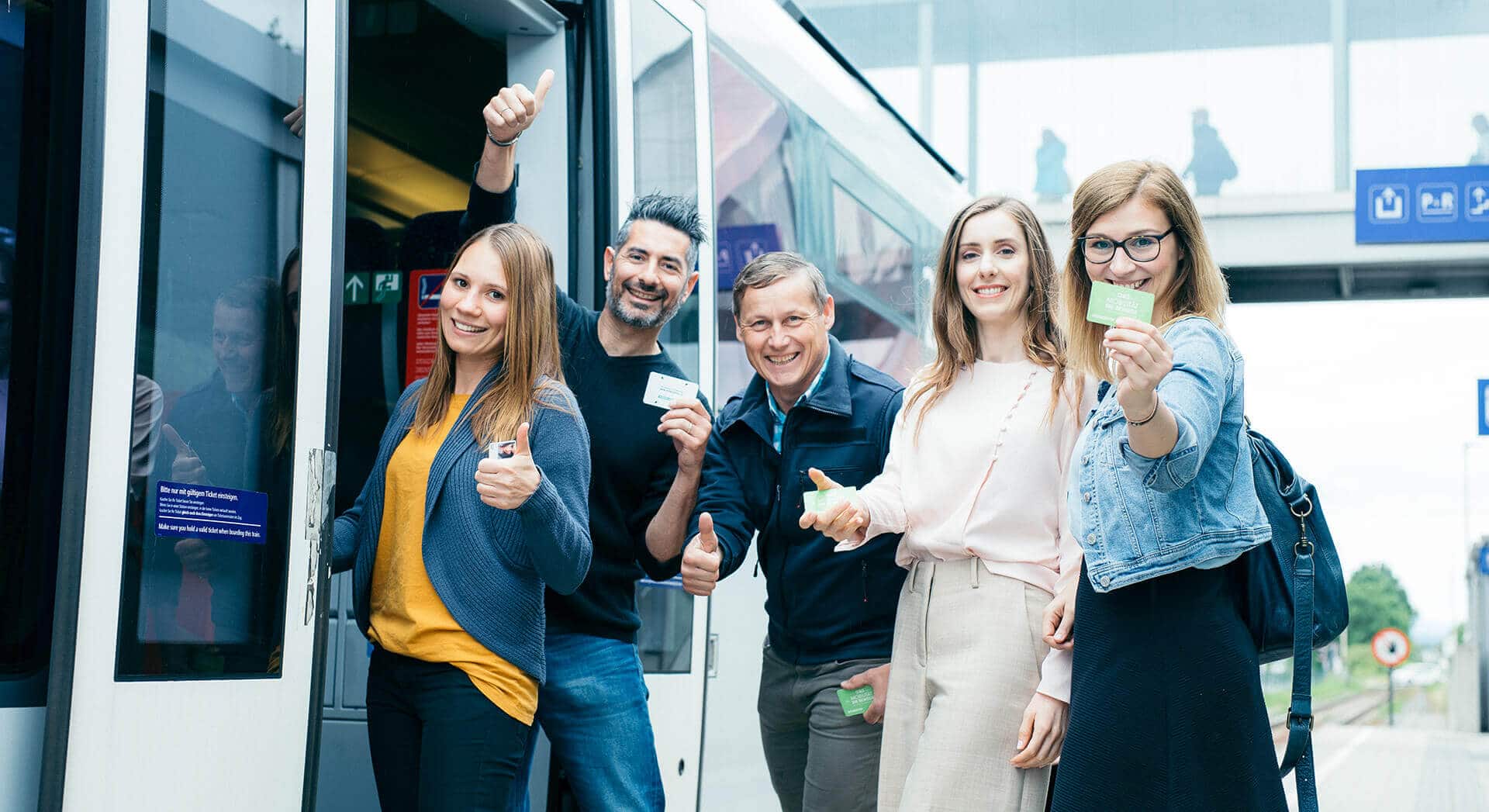 Getting around sustainably
We are investing in electromobility and using alternative ways of commuting. For example, about 700 KNAPP employees have given up their free company parking space and the company, in return, buys them a ticket for public transportation – for the whole year! Our employees get to their workplace and do so in an environmentally friendly way. Our comprehensive mobility initiative, KNAPPgoesgreen, offers many more incentives for our colleagues who choose to commute sustainably – providing, for example, state-of-the-art electric cars for carpooling and high-quality e-bikes for more sustainable commuting.
Zoom in on sustainability
Find out more about sustainability at KNAPP
and get to know our sustainability program, now4tomorrow.