Your Apprenticeship at KNAPP
Metal technology, mechatronics, application development, information technology, industrial office administration, metal engineering/treatment.
Did you spot your dream apprenticeship?
If so, you'll be right at home at KNAPP! Educating apprentices is very important to us and we have around 120 apprentices at any given time at our locations in Hart bei Graz and Leoben. We're here to help you make the most of your skills and talents!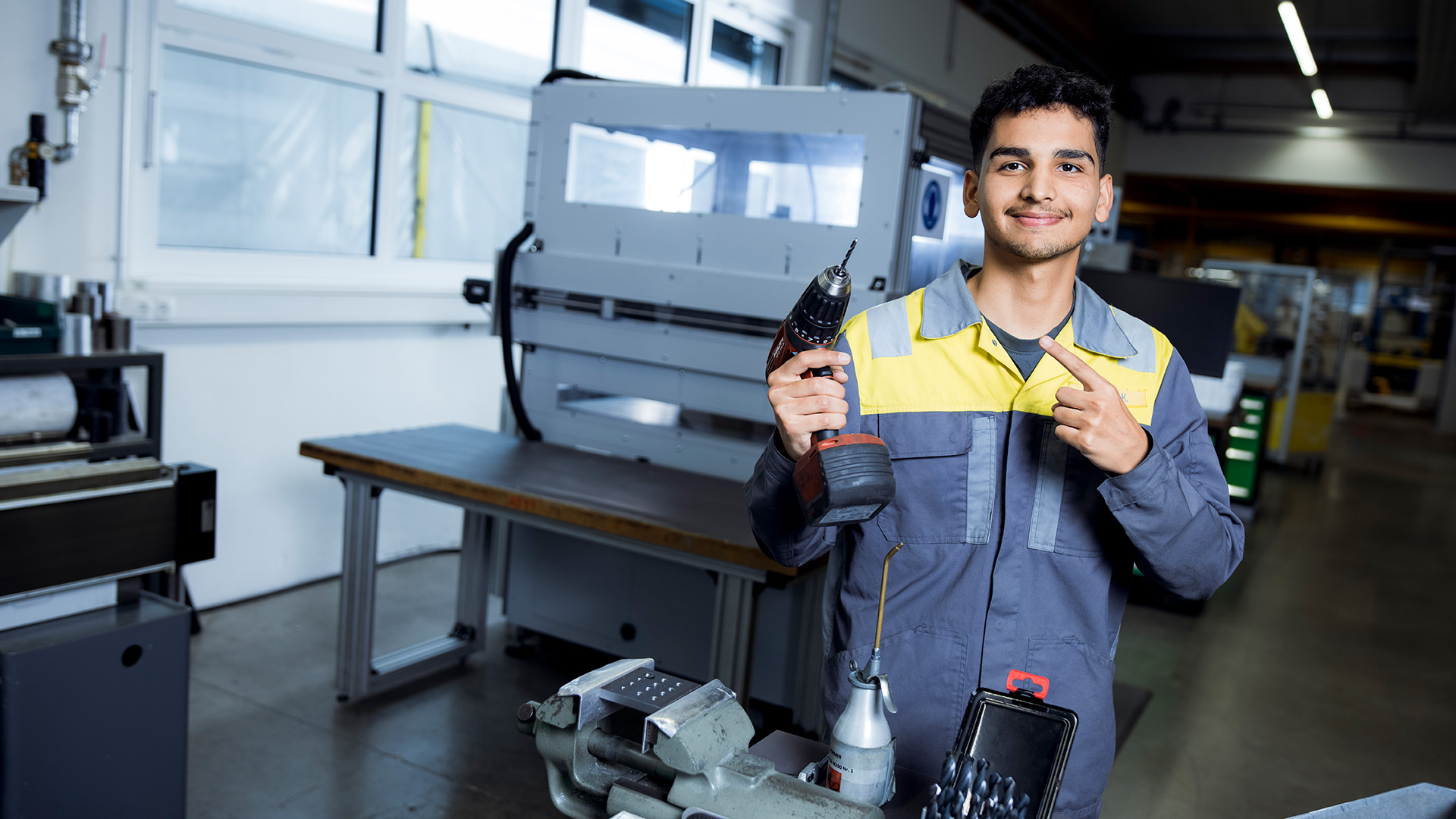 Don't miss the news about our apprenticeship program!
Follow us on Instagram and always be clued in!
We're looking for new talent!
Click here to see our available apprenticeships and join our team!
Metal technician
If you're interested in working with a wide variety of different metals and becoming an expert in the mechanical construction of our logistics systems, then this apprenticeship is right for you.
Metal engineer
If you enjoy working with your hands and with machines, you'll enjoy producing and mounting single pieces, components and assemblies made of metal as a metal engineering/treatment apprentice.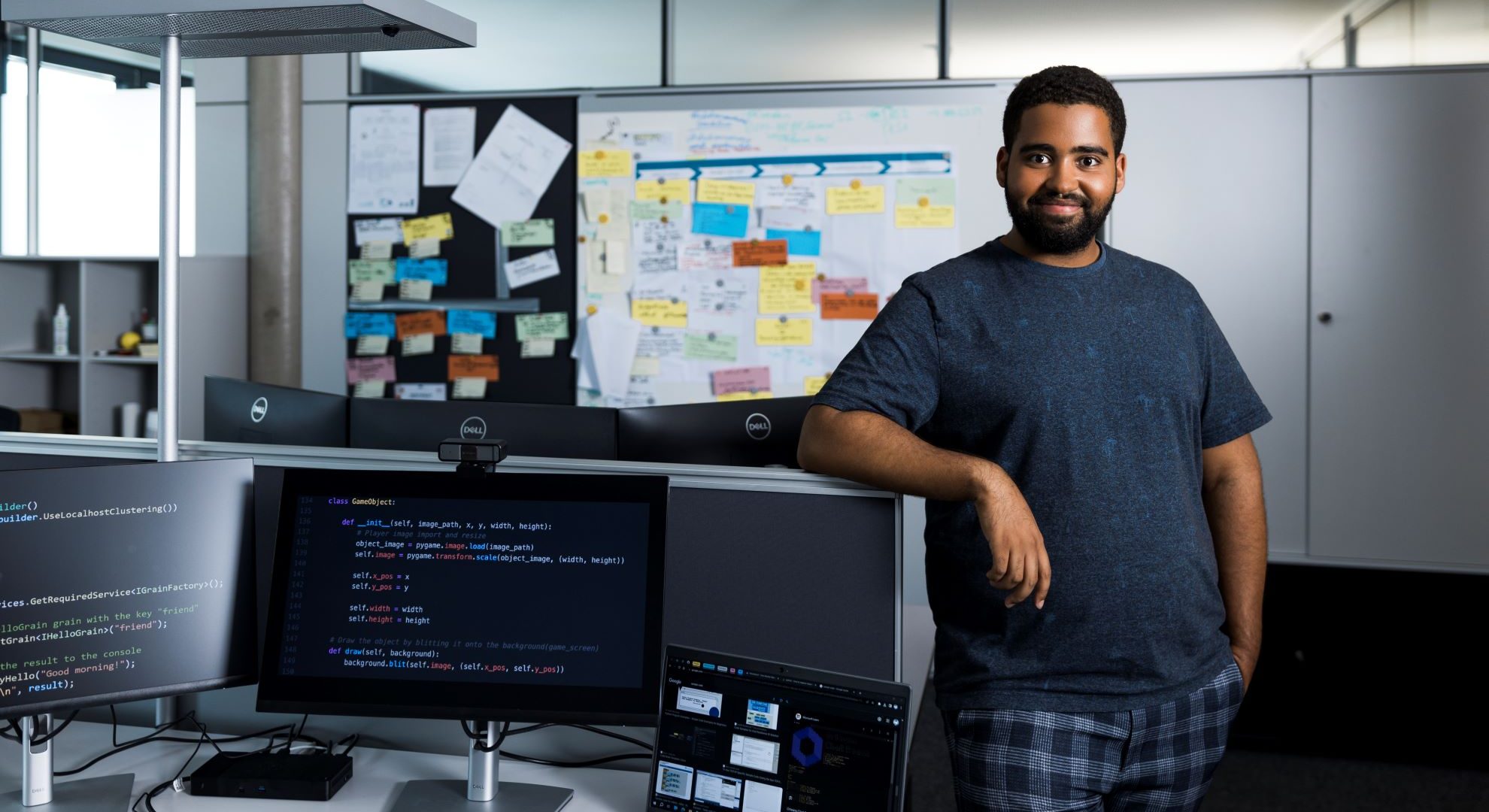 Application developer
If you're passionate about creating software applications for computers and IT systems, industry-specific software and browser applications, then this apprenticeship is your perfect fit.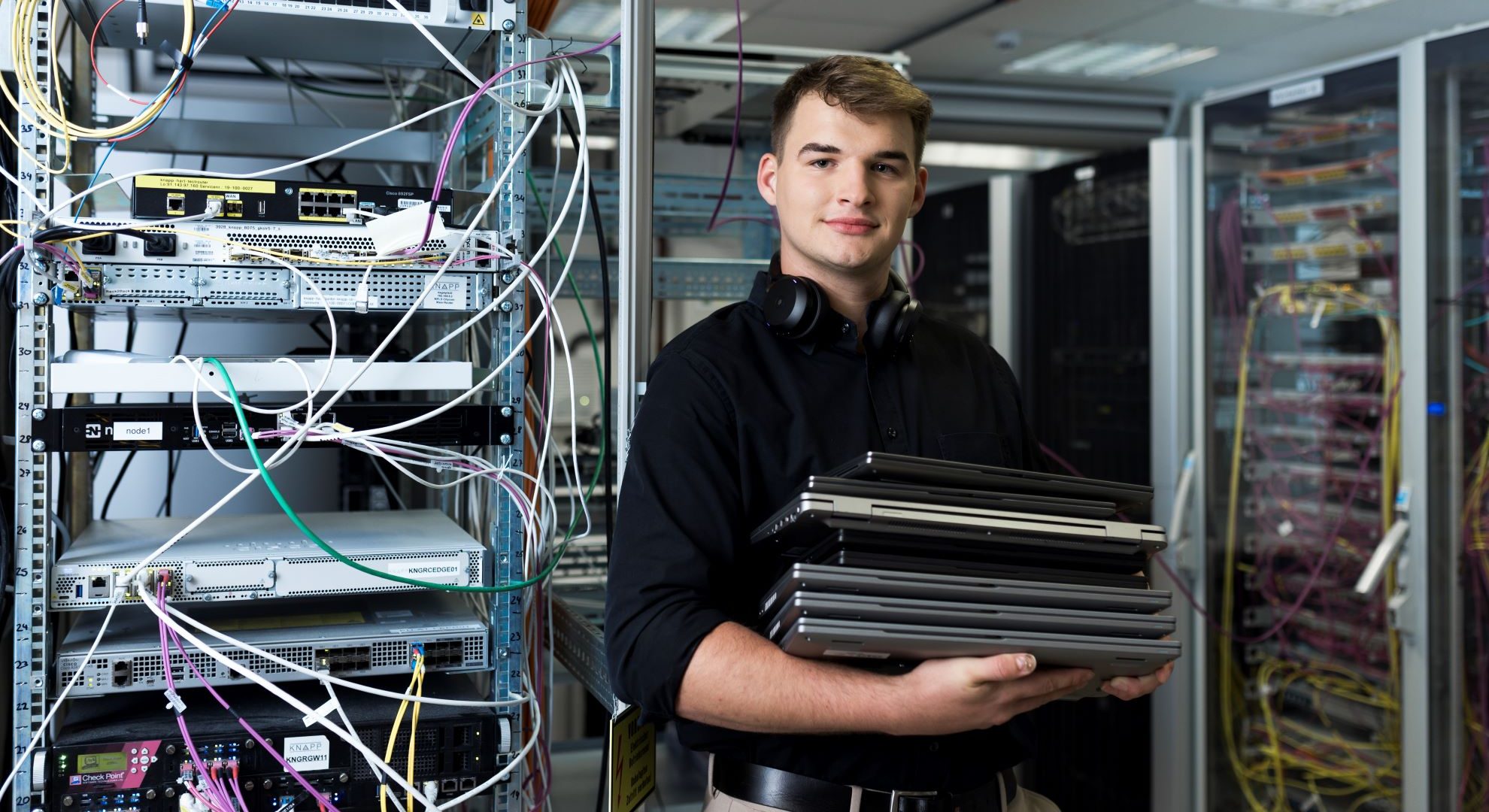 Information technologist
If you love all things IT – from infrastructures to devices – then an apprenticeship in IT services is right for you.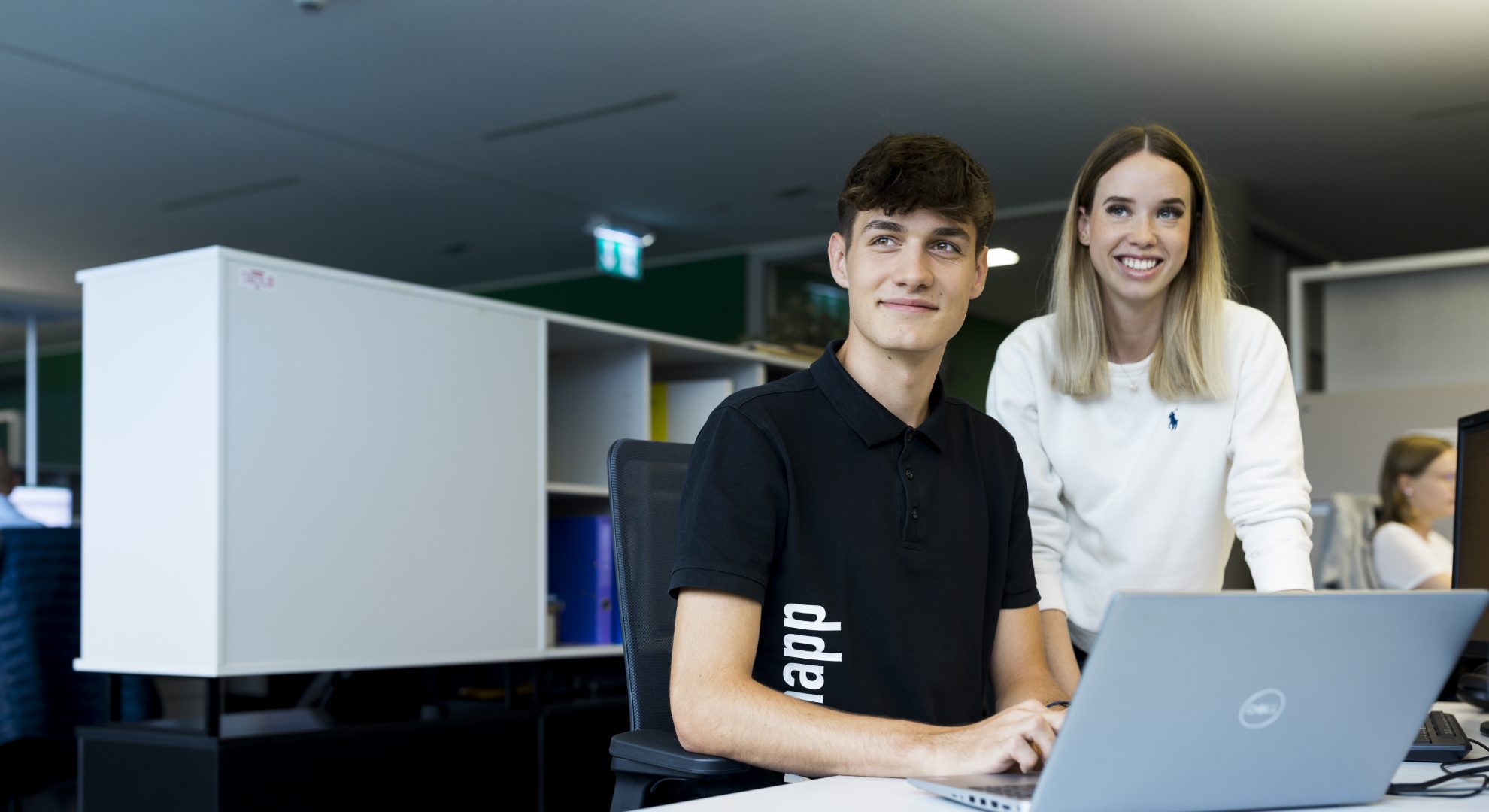 Industrial clerk
Are you a solid allrounder? As an apprentice in industrial office administration, you'll be active in plenty of different areas at our company, from Customer Service to Management, Accounting, Marketing, Production Scheduling, Payroll Accounting and Sales.
Mechatronics technician
As a mechatronics apprentice, your world will revolve around mechanical, electrical and electronic machines and system parts, which you then put together to form a mechatronic system.
Interested in visiting our apprentice workshop?
Take the 360° virtual tour and learn more about our apprenticeship programs!
An important aspect is allowing young people in training to make mistakes so that they can learn from them. Our apprentices also have the opportunity to complete assignments abroad and take courses outside of the company, taking the learning experience one step further.

– Christian Becskei, Apprentice Supervisor at KNAPP in Leoben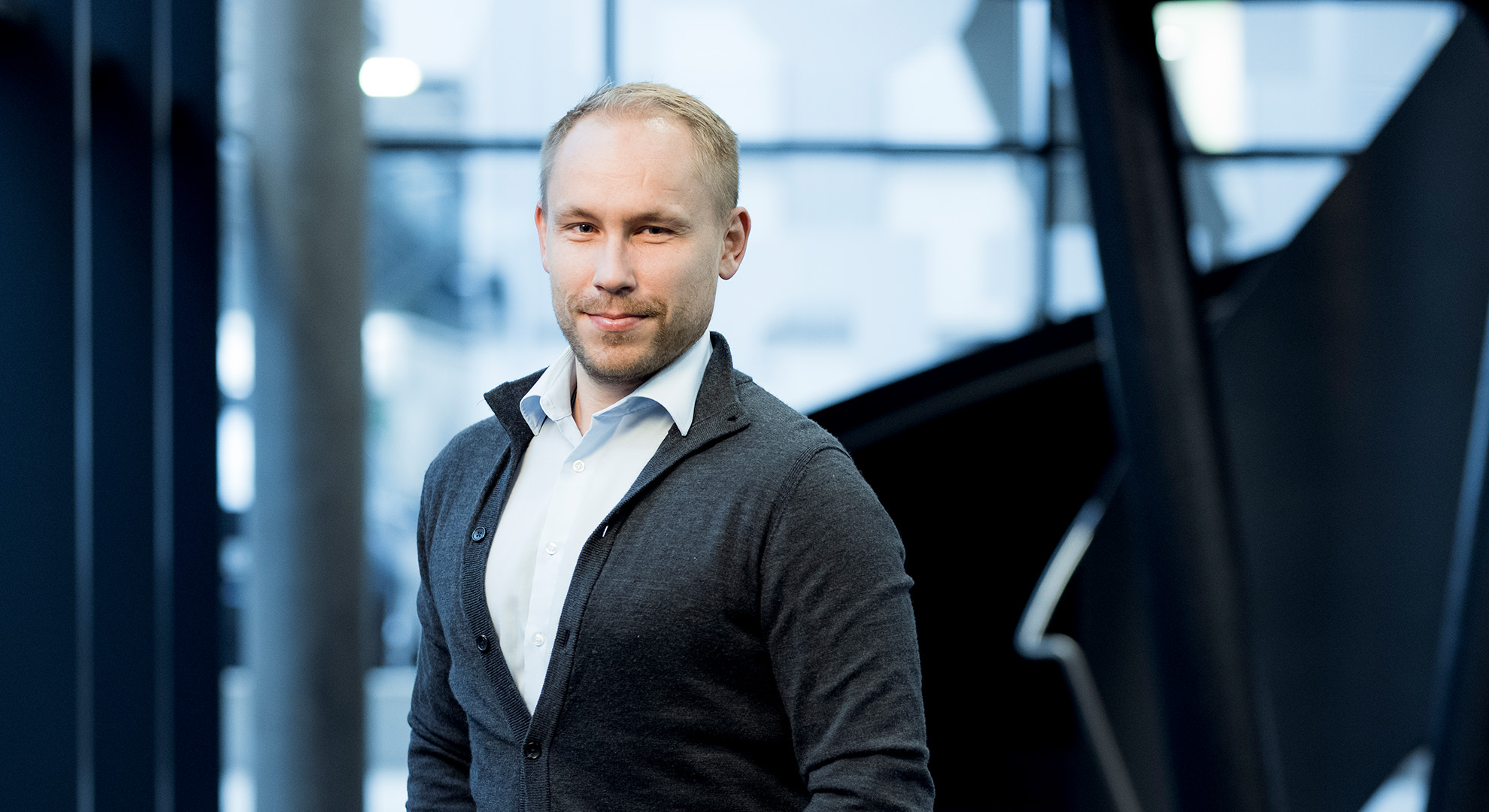 We place a great deal of importance on diligence and ambition. Anyone who shows the necessary commitment will go far with an apprenticeship from KNAPP. This is why we encourage apprenticeships in combination with the Matura higher education entrance qualification: to give our apprentices as many opportunities as possible once their training is complete. Apprentice training has to be attractive and varied. I am pleased that we will be adding to our current programs in the next years, giving even more young people the chance to take on an apprenticeship here at KNAPP.

– Christoph Haidic, Head of KNAPP Apprentice Training in Hart bei Graz
Fair team play
and a positive working environment
Combine apprenticeship
with Austrian Matura
Collaboration
with education centers
Exciting variety
of different projects
Sports classes
and participation in sporting events
Further training
within the company
Practical experience
abroad
Opportunities to exchange knowledge
with other companies
Location easy to reach by train or bus
Parking spaces for mopeds and cars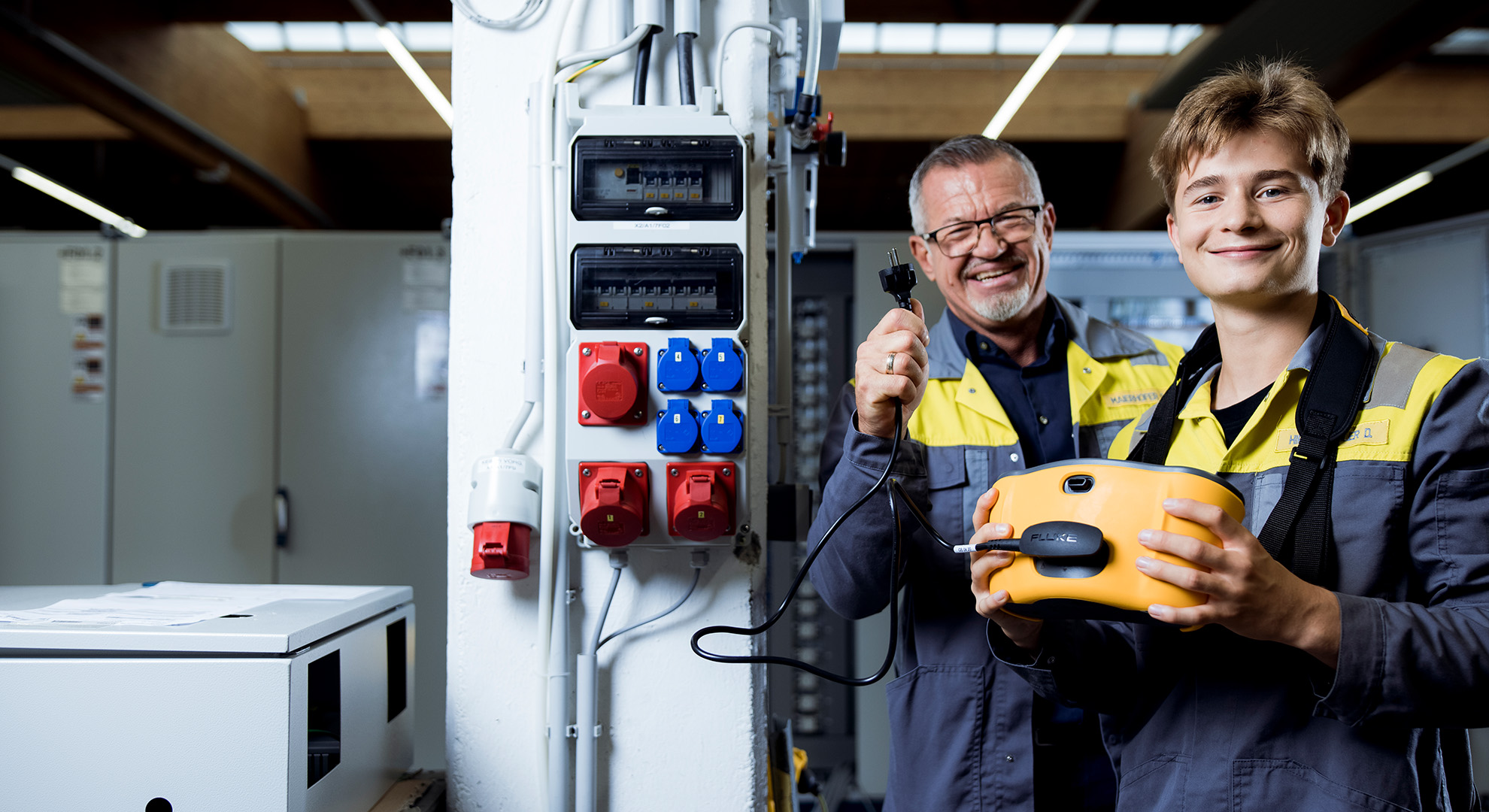 Get a taste of KNAPP
Interested in one of our apprenticeships? Come check us out and find out if an apprenticeship at KNAPP is right for you. All you have to do is apply for 3 to 5 work experience days.
Important:
Please only use our online application portal for your application.
What happens next:
We'll let you know once we have found a date for your work experience days.
Current internships
There are currently no internship vacancies.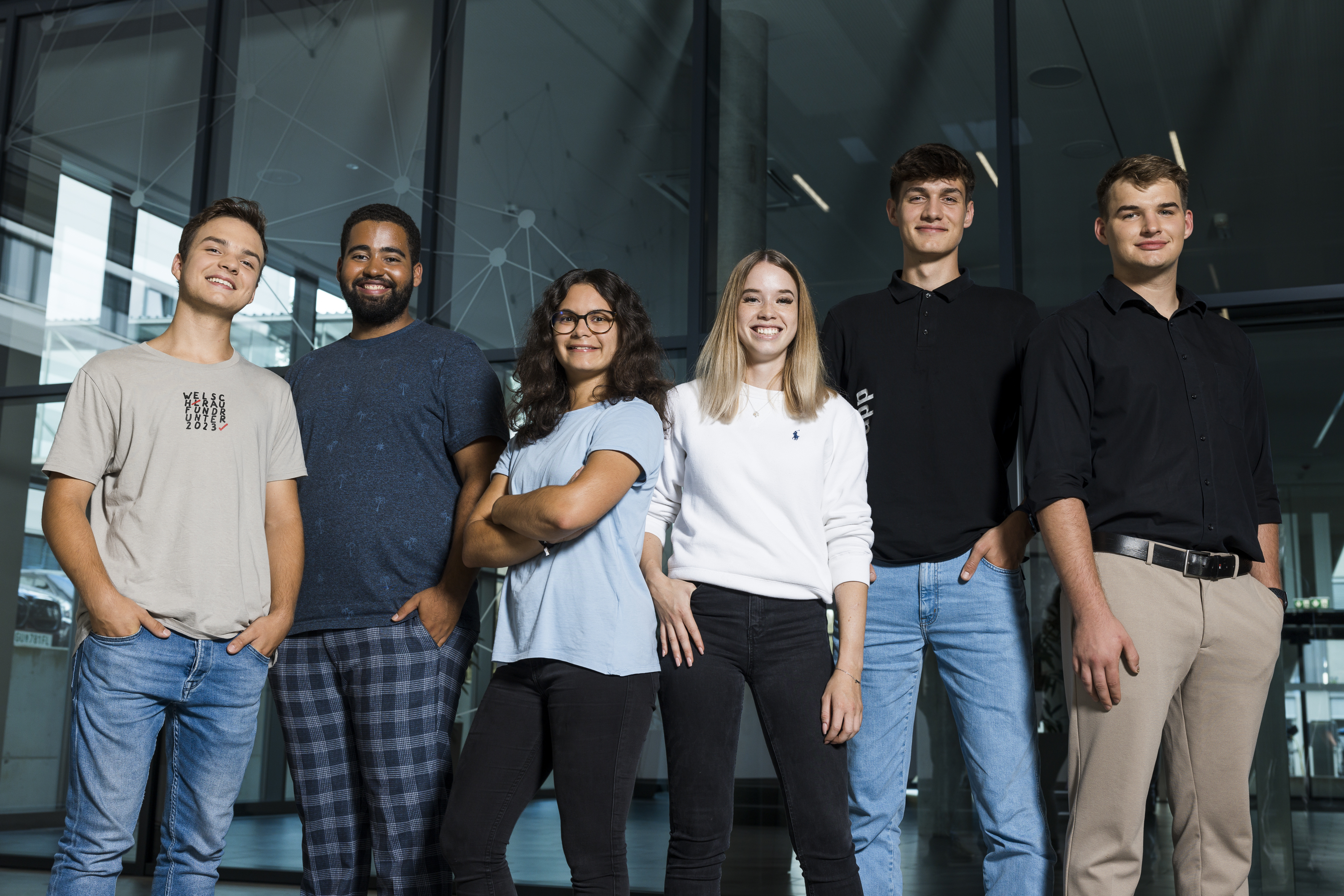 Found your dream apprenticeship?
Fantastic! Now we just need your application. Show us what you can do!
Your application must include the following:
Personal statement that includes your desired apprenticeship
End-of-year school reports from the last three years
Your parents' contact information
Important:
Please only use our online application portal for your application.
Tip:
We want to know: What makes you unique? What fascinates you about technology? Use your application to tell us.
What happens next:
We'll contact you as quickly as possible to organize a taster week with us in the apprenticeship workshop. At the end of the taster week, you'll take an acceptance test and have an interview, together with your parents. If all goes well, you'll start your apprenticeship at KNAPP in September.
Ready to start your career at KNAPP?
There are currently no apprenticeship vacancies.