Capturing Master Data and Digitalizing Processes
Meeting high quality requirements takes a lot of time and effort – or so it was believed. Our innovative and automated technology ensures reliable quality control and maximum efficiency with minimal use of resources.
Vision Blister: the reliable checker of tablet blister packs
Vision Blister is a solution developed for the pharmaceutical supply chain that has proven to be incredibly effective in mail order and central fill (MOCF) systems. The system carefully checks tablets in special blister packs. To meet quality criteria and protect patient safety, Vision Blister records and checks the:
color
shape
quantity
and imprints
of the tablets. As a result, Vision Blister ensures that resources are used efficiently. Time-consuming manual checks carried out by specially trained employees are a thing of the past.
Efficiency and quality for single-time checks: Vision Item Check
Fulfilling high demands for quality requires time and is usually achieved at the cost of throughput. With Vision Item Check, we offer the right solution for increasing efficiency in the check processes while still fulfilling the highest requirements for quality. Using a camera system for 6-sided reading, Vision Item Check automatically captures and processes security features on packaging, lot information, date marks or other quality features of the item from 1D and 2D codes. The system is suitable for incoming and returned goods, for use at special check stations, and for retrofitting.
Patented V-belt conveyor
Powerful camera system for 6-sided reading to capture information from 1D and 2D codes
KiSoft Vision: specialized image recognition and processing software
Touch screens with easyUse interfaces for simple operation and modern human-machine communication
Modern work station design with KiDesign ergonomics
All this ensures that orders are automatically checked for completeness and correctness – no time-consuming manual checks required.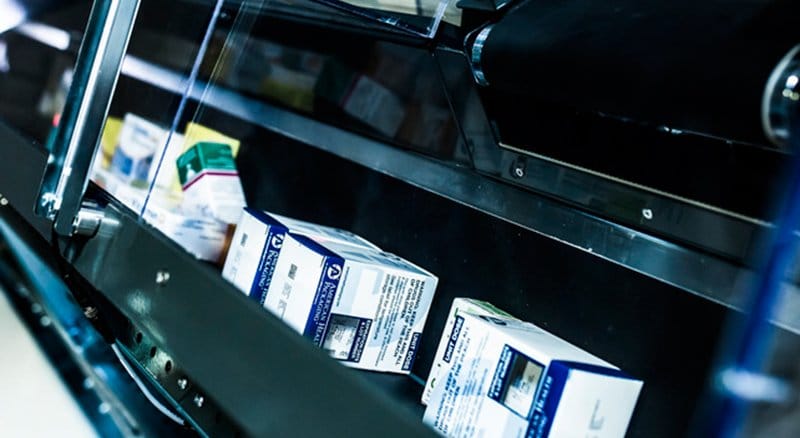 For Optimum Quality and Performance: Checks and Measurement Systems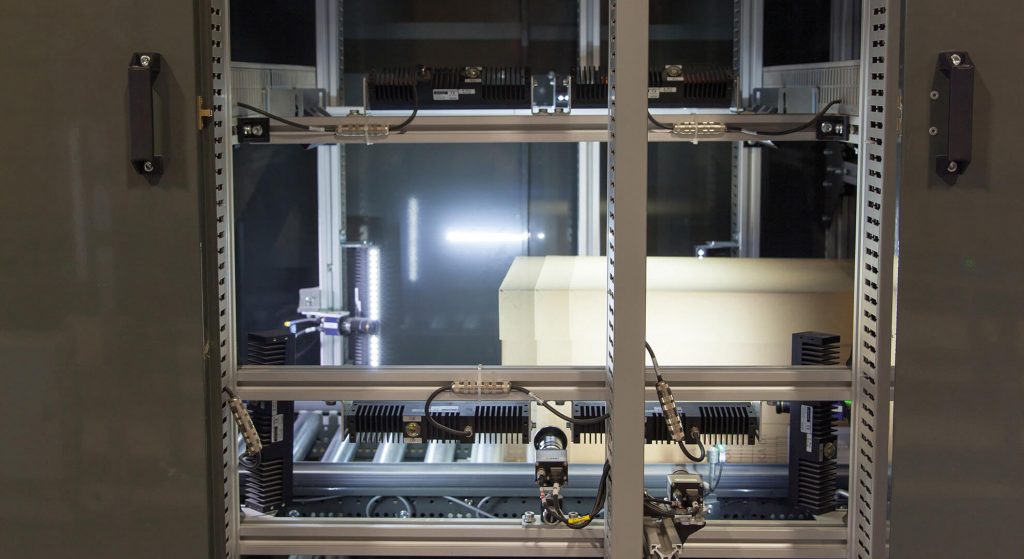 Vision Scan-Tunnel
Vision technology is one of the keys to our zero defect warehouse concept. The Vision Scan Tunnel is a reliable solution for handling and checking containers and cartons. It's suitable for smart automation in goods-in, because goods-in is where process reliability begins. The Vision Scan Tunnel captures information contained in 1D and 2D codes on cartons or containers using its high-performance camera system. Optionally, characteristics such as straps, safety or adhesive tape, and dirt can also be detected: Using the Vision Scan Tunnel can also simplify downstream processes considerably.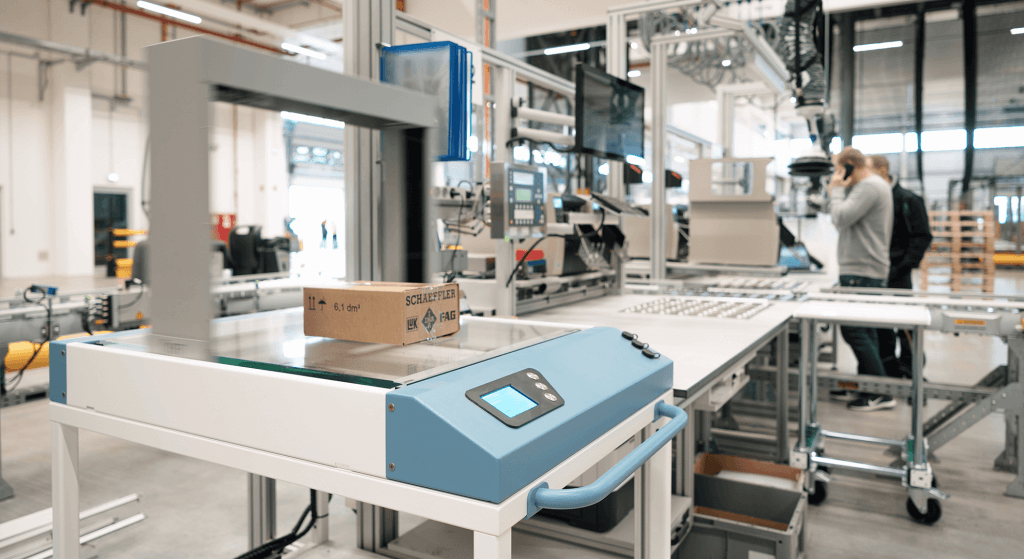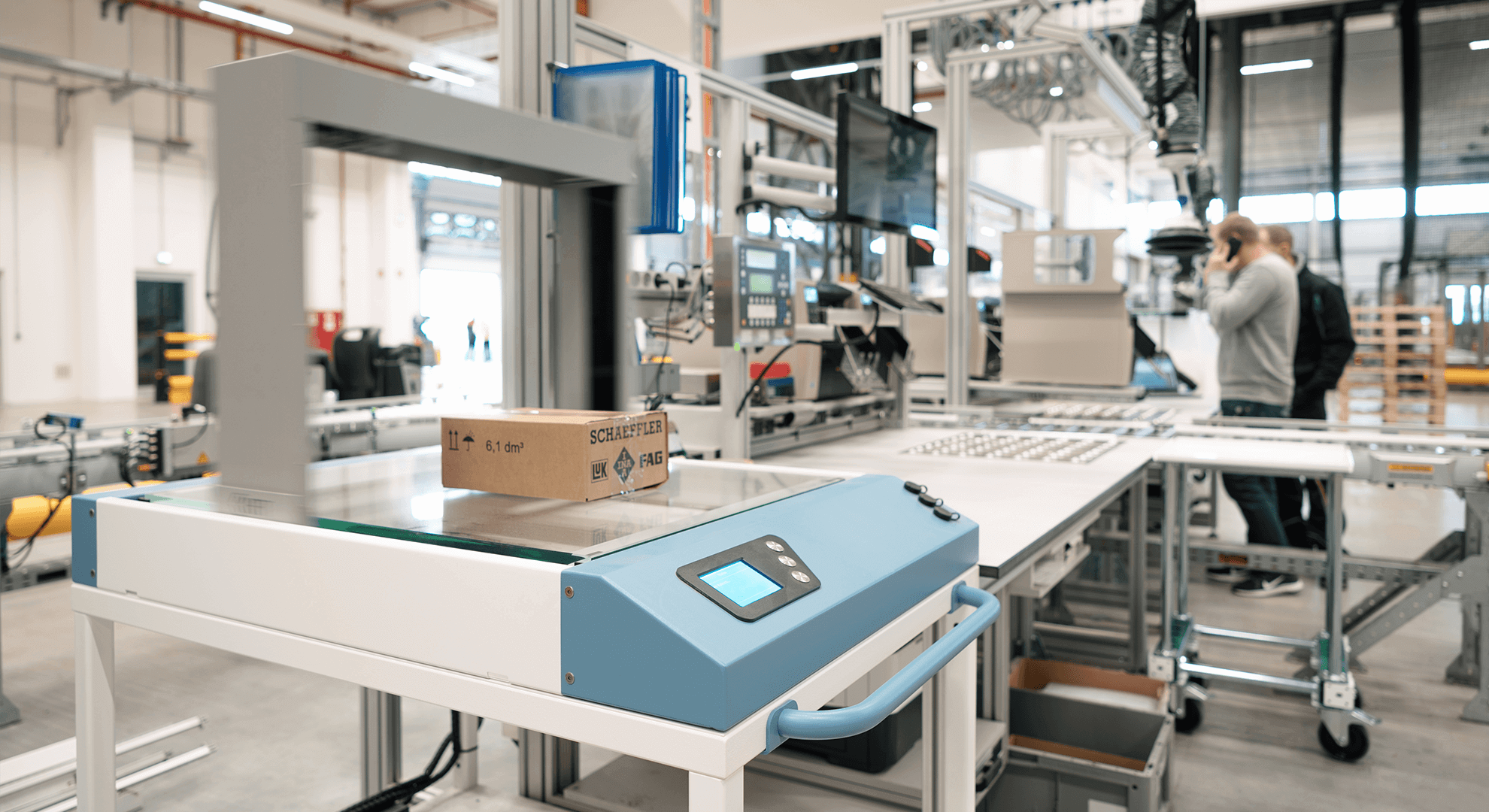 Measuring the space required
The dimensioning devices from the MultiScan series record the dimensions and weight of items to determine how much space is required.
Profile measurement
The profile measurement devices from the ProfileScan series are designed to reliably identify and check load carriers on driven roller and belt conveyors.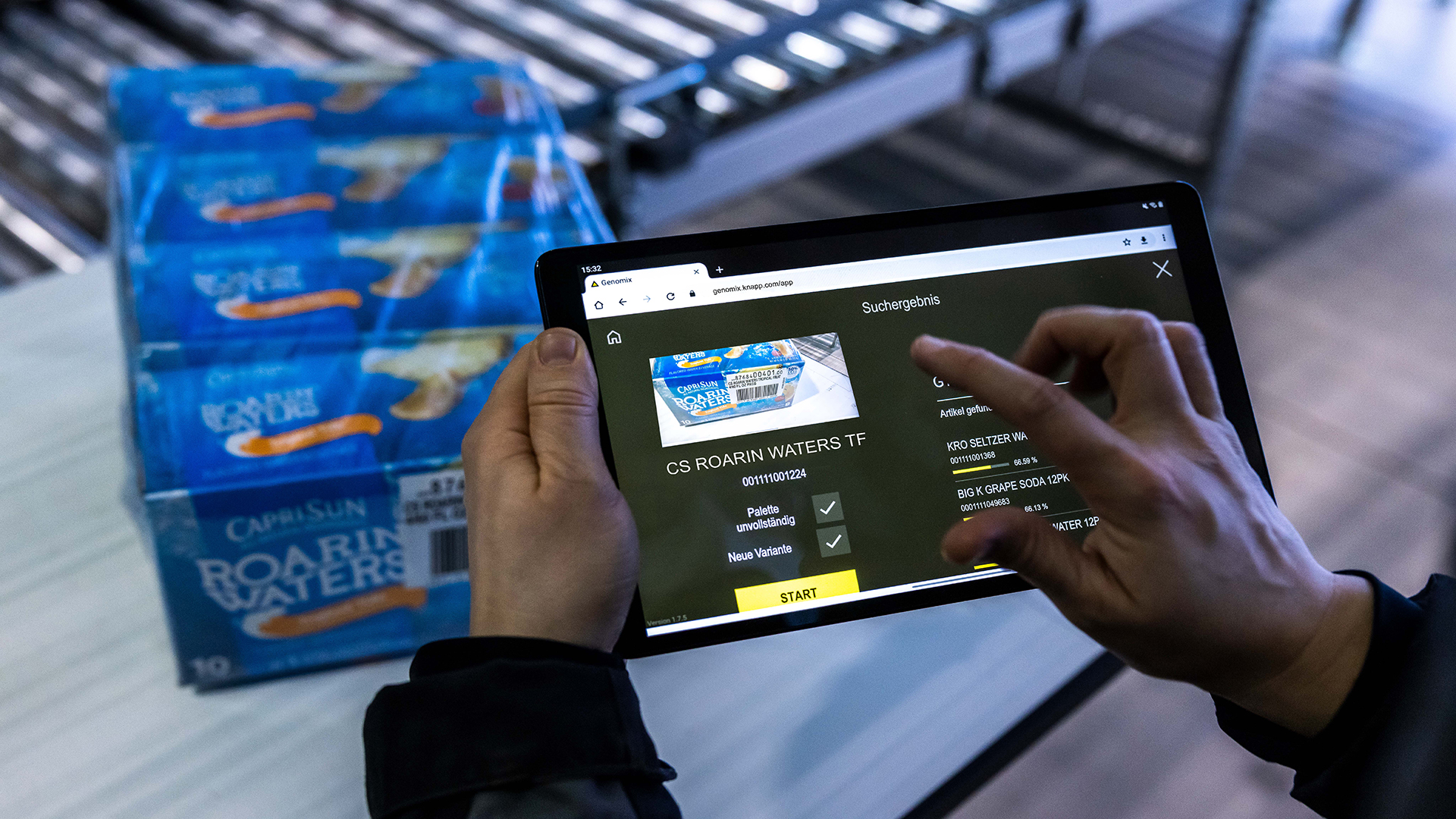 KiSoft Genomix – decoding item DNA
KiSoft Genomix automatically decodes the DNA of items. Our new self-learning all-in-one package maintains all attributes of items that are relevant in an automated warehouse environment. It perfectly adjusts to the degree of automation of the installation in the warehouse. The system centrally provides all the parameters that the automated technology needs for optimal handling. In doing so, KiSoft Genomix increases efficiency and performance.
Have we sparked your interest?