Our KNAPP Spirit
Our company values of reliability, courage, openness, appreciation and creativity form the basis of our positive corporate culture. They are an integral part of our day-to-day work. We trust and have confidence in each other and we are willing to take on responsibility and complete tasks reliably. This is how we always manage to surpass ourselves and set new standards. We value our differences just as much as the things we have in common, as we know that they also make us strong. Our innovative strength and the passion found in every area of the company spur us onwards. We call this our KNAPP spirit.
Whether you're new to the job, are looking to climb the career ladder or want to make your mark on the company – there is plenty of room for different perspectives and points of view because they enable us to see the big picture. We are all different, but what unites us is the passion we have for our work. This is what makes us successful and truly sets us apart from the rest. We need innovators and progressive thinkers, shapers of the future and sharp minds – and our employees, working in many different areas, with diverse professional backgrounds, play an essential role in our company's success.
Find out why our colleagues enjoy working at KNAPP: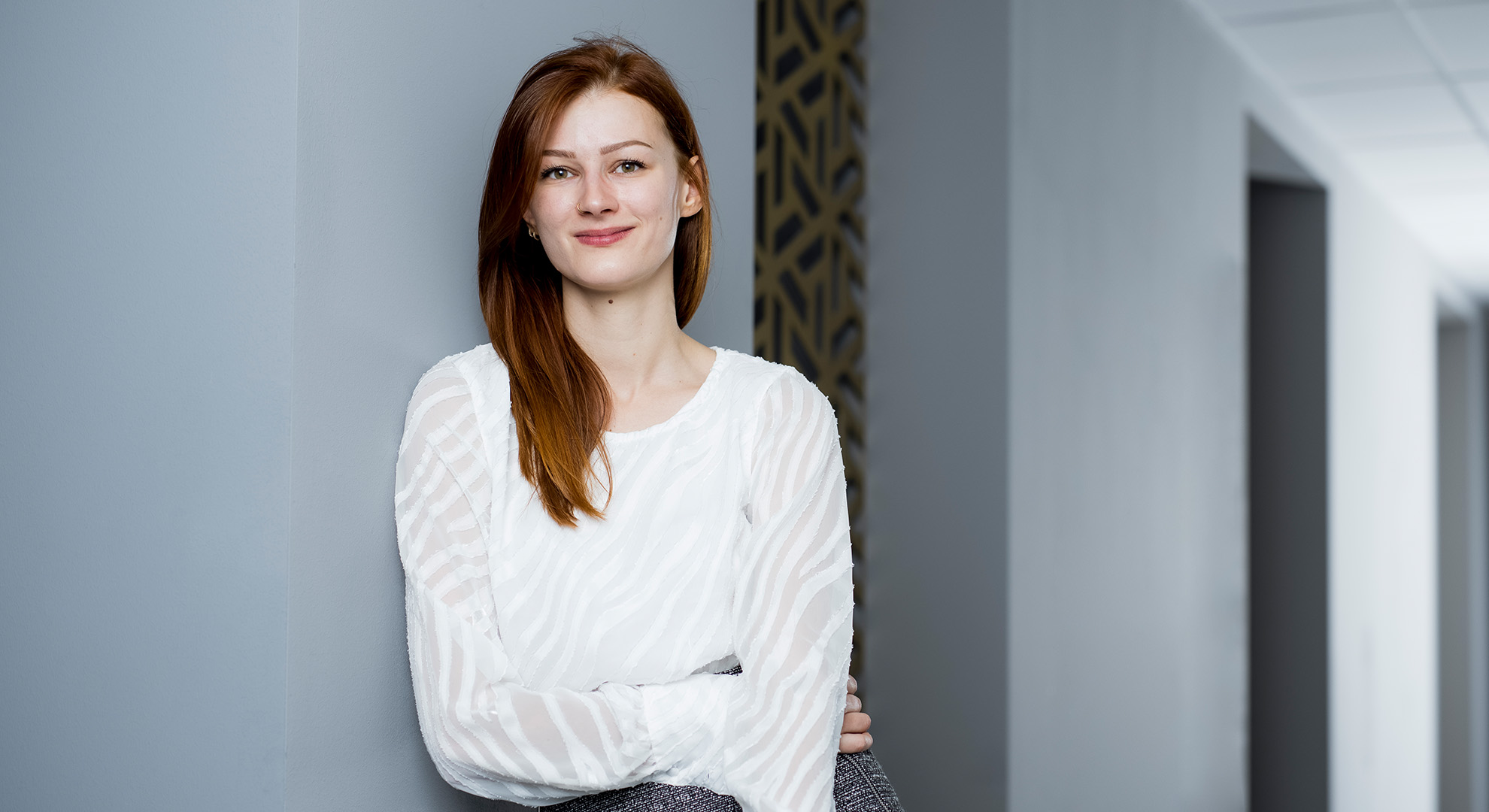 One thing that makes KNAPP stand out as an employer is the spirit within the company and beyond when it comes to collaboration with our customers and partners. It's the solidarity between the individual departments, the way we tackle challenges together and celebrate successful solutions. Everyone's thoughts and ideas are heard, respected and valued. This is what KNAPP stands for and what makes us successful.

– Jana-Alena Hochsteger, Head of Customer Service,
KNAPP Systemintegration GmbH, Leoben
My interest in information technology developed early on, which is why I decided on a technology or IT job. As SAP® EWM engineer, you are an expert in solutions. We develop highly complex systems for warehouses and supply chains that are tailored to the requirements of the customer and implement them using SAP® EWM logistics software. The field is constantly changing, which is really exciting, and there are always new technologies and applications to discover. It's the combination of the innovative spirit of KNAPP, variety of tasks and collegial teamwork that make working at KNAPP a great fit for me.

– Hannes Philipp-Gritsch, Head of SAP® EWM Engineering,
KNAPP IT Solutions, Raaba-Grambach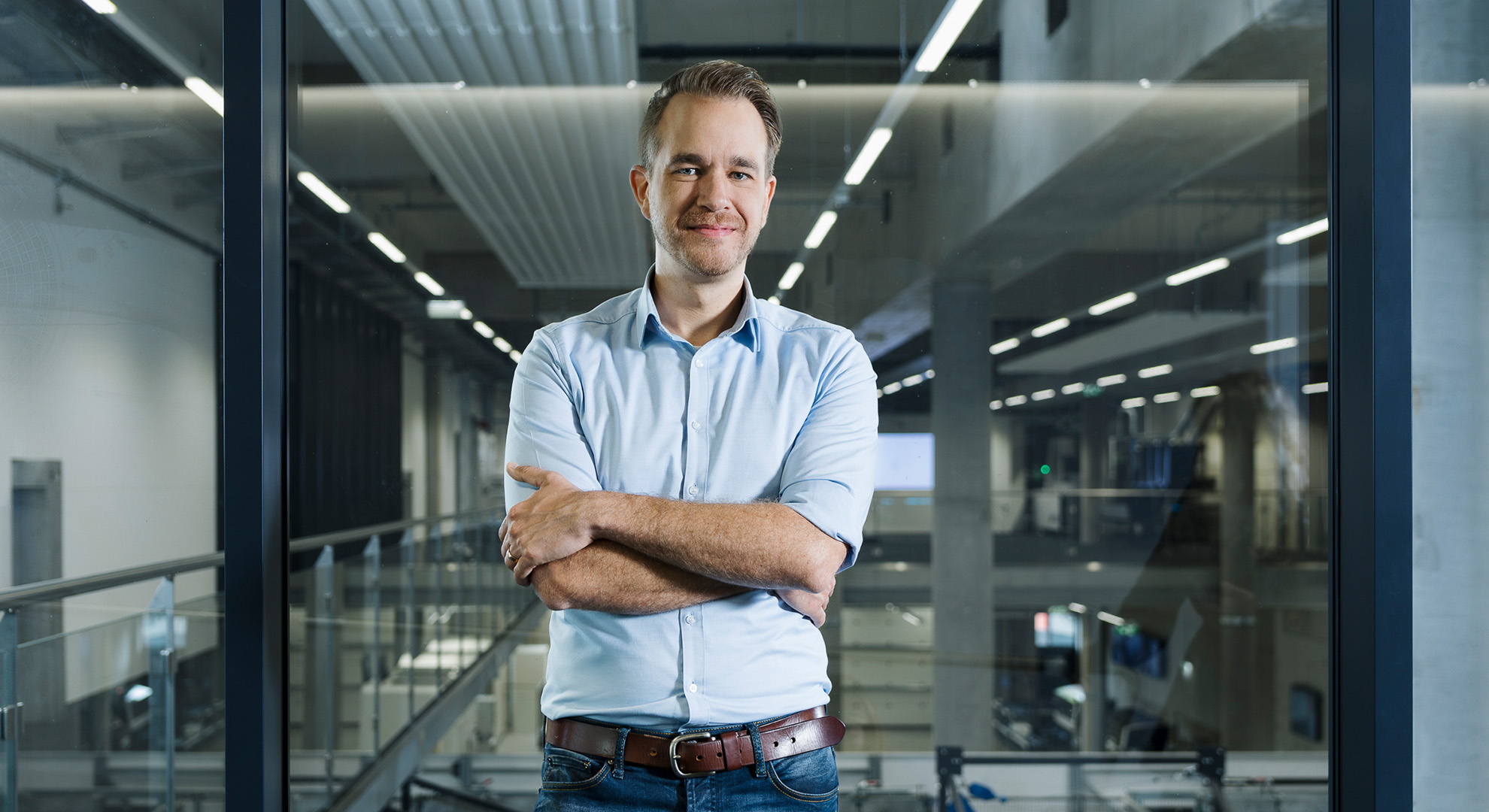 I've always been intrigued by technology, which is why I opted for a program of study in this area. I chose to work as a commissioning engineer for two reasons: I thought it was interesting and it fit well with my training. My main tasks are configuring and testing the software that is required to control an installation. I particularly enjoy working with my colleagues and traveling the world. You always see something new on international business trips. Plus, seeing the products in operation at our customer's location is really cool.

– Bettina Pretterhofer, Commissioning Engineer,
KNAPP Industry Solutions, Dobl
During my apprenticeship, I built up a good base of technical knowledge, which continues to serve me well in my current role as team leader. During training, you get to know colleagues, work processes, and all the different interrelationships within the company. I'd like to use my position as manager to support apprentices in gaining experience in a range of different departments, which is why I offer a 6-week internship in my team. This gives apprentices an insight into our day-to-day work and perhaps even the opportunity to work in Operational Procurement once their apprenticeship comes to an end.

– Oliver Micheler, Team Leader Operational Procurement,
KNAPP AG, Hart bei Graz Our eyes are focused on a sustainable future.
Find out more about sustainability at KNAPP and our sustainability program, now4tomorrow
Company cafeteria
Hearty, sweet, exotic or vegan – our company cafeteria has something to please every palate.
And if you're looking for something healthy and regional, look no further than the on-site farmers' market and fruit stand.
Childcare
Play, laugh, jump around.
Little ones feel at home in our very own in-house day care centre KNAPP-Kinderwelt.
KNAPP goes green
Charging stations for electric vehicles
Public transport subsidy
KNAPPvital
Yoga, power workout or nutritional advice –
just some of the things on offer as part of our KNAPPvital health programme.
KNAPPacademy
We place great importance on providing our employees with training and further education.
Further benefits:
Company pension scheme
Company health management programme
Company doctor
Company phone
Flexible working hours
Car park
Accessible with public transport
Countless employee discounts
Employee participation model
Employee events
*The benefits can vary from office to office (depends on the size of the office and the number of employees).
No matter your experience, qualifications and point of view, your personality is what matters the most. We're looking for imaginative, pioneering minds who like tackling new challenges and don't shy away from making brave decisions. We communicate with each other openly, appreciate diversity and enjoy getting to know different points of view, talents and ideas. And if you've found your passion and enjoy working on innovative products and solutions, then you already embody the essence of our KNAPP spirit.
Do you tick all the boxes?
Terrific! We look forward to receiving your application!