The world is changing. Sometimes changes are abrupt, other times, changes develop slowly over time. One thing is for sure – changes always bring with them new challenges. Some of the challenges we are currently facing include the limited predictability of business developments as well as high demands for performance and quality. It's challenges such as these that drive us forward in finding new solutions and developing existing solutions to provide you with a decisive competitive advantage. After careful development, building on over 15 years' experience, market expertise and innovation, we are proud to present the new generation of shuttle systems – the OSR Shuttle™ Evo.
Discover more sales@knapp.com
Pioneer in shuttle technology
In the early 2000s we changed the world of logistics forever with our shuttle technologies. We have now made our state-of-the art technology even better by tailoring it to both current and future demands in logistics. When we designed the OSR Shuttle™ our aim was to change your world. Now, true to our philosophy making complexity simple, the OSR Shuttle™ Evo brings new simplicity to the increasingly complex world of logistics. We are redefining flexibility, efficiency, profitability, system interconnection, processes and service. Limitations are a thing of the past. The OSR Shuttle™ Evo has landed.
Strong as a team
The OSR Shuttle™ Evo is only as good as its integration in the overall solution. It can only achieve its optimal performance level and unfold its economic added value if the system works in complete harmony with the overall logistical solution. Below we will show you some of the perfect matches for the OSR Shuttle™ Evo from the KNAPP system world.
The Evonauts
While you are reading this page, the first new OSR Shuttle™ Evo systems are already being installed and put into operation. It's always exciting when a new technology is launched into live operation. Here we're thrilled to present you with our Evonauts, together with their expectations and experiences.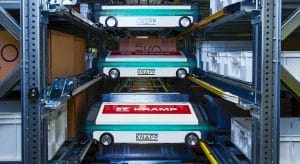 The international Kramp Groep corporation with headquarters in Varsseveld, the Netherlands, was founded in 1951 as a one-man operation. Today, Kramp is Europe's largest specialist in spare parts and accessories for the agricultural industry and delivers to 26 countries. The company continues to be on a strong course for growth. In keeping with their slogan "It's that easy", smooth logistics and great customer service are the cornerstones of the success of Kramp. For several years, Kramp has been relying on the intelligent automation solutions by KNAPP for its logistics in Denmark. In order to support further growth and to further optimize the service for its customers, Kramp selected a new automation solution that utilizes the brand-new OSR Shuttle™ Evo for the distribution centre at the company headquarters in Varsseveld.
Key project data
Kramp: Specialist for agricultural technical supplies
Headquarters: Varsseveld, Netherlands
Distribution network: Deliveries in 26 European countries
Mission: It's that easy. Make is easy for our customers to run their business.
Challenge: Greater demand for storage capacity; more than 500,000 articles available high order numbers; fast delivery times
Solution: OSR Shuttle™ Evo for fast, medium and slow moving articles as well as overstock. One-touch picking using the goods-to-person principle at 8 Pick-it-Easy work stations. KiSoft software solution. Step-by-step expansion – 9,600 order lines per hour by project completion.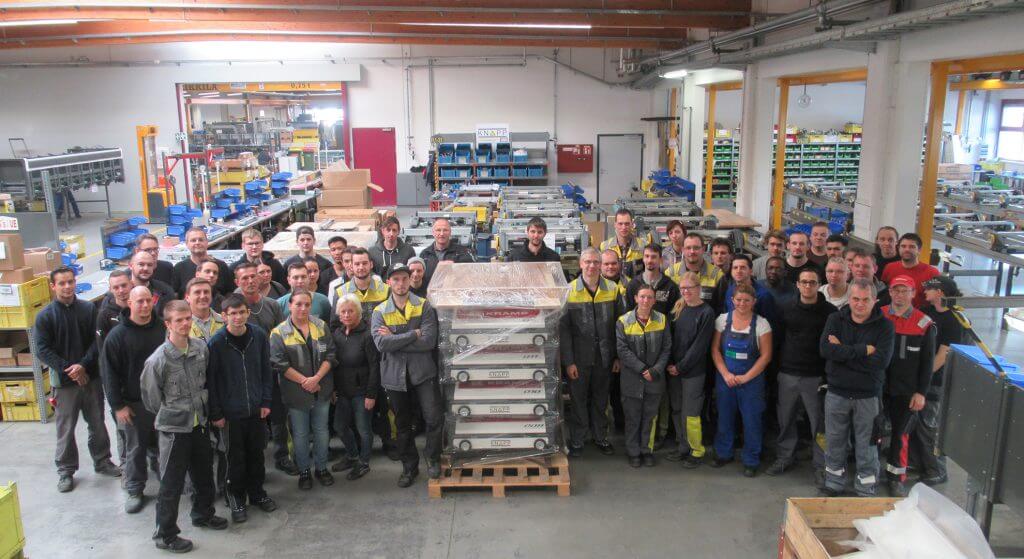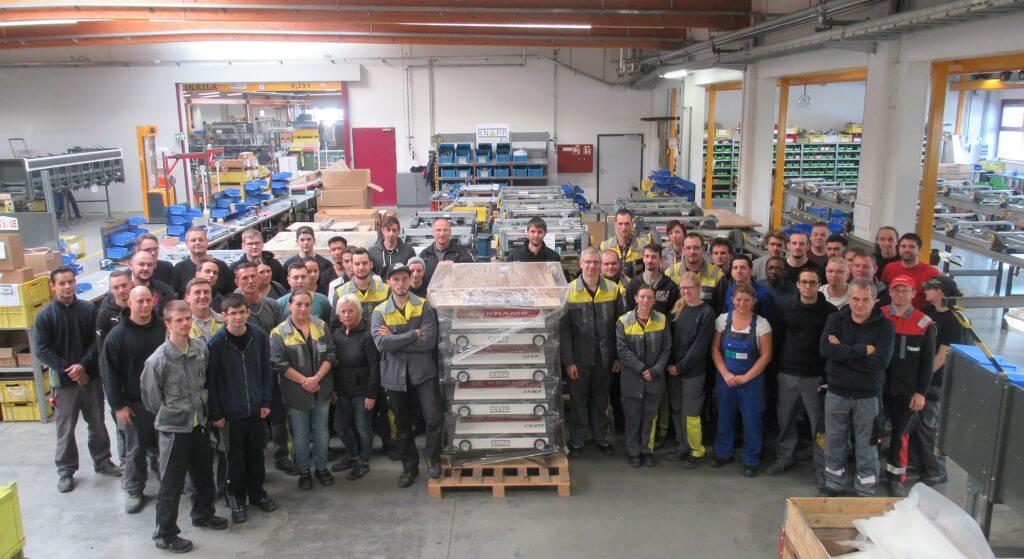 Press release: Agricultural technology expert Kramp signs contract
Storage capacity and increasing orders with very short delivery time are among the challenges that Kramp is facing currently. Jan Frans Berends, Logistics Director at Kramp Netherlands explains why Kramp decided on the OSR Shuttle™ Evo and what advantages he expects from the new solution.
Watch the video: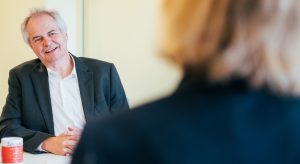 Why did you choose the OSR Shuttle™ Evo?
It's quite a challenge planning for the next 15 years in advance. We simply just don't know what the business will look like in 15 years' time. This is why it was necessary to have a flexible overall solution, regardless of the system, which would enable us to continue our business in 15 years, whatever it looks like. This call for flexibility is what led us to choose the OSR Shuttle™ Evo.
Speaking of your business – what would you say characterizes it?
On the one hand, we have a small volume of daily business, which demands that we deliver very quickly from the warehouse. On the other hand, we have a highly focussed project business. These are large volume standard orders where it's all about getting the right goods, tied up in an individual package for the customer, delivered on a fixed date. Although the trend is moving towards the higher value projects, we must be able to do both things. We don't want to lose our bulk business by focussing on the project business, because there are a great deal of customers with potential for development. Were I to only work with our best customers, neglecting the up-and-comers, I would pass up valuable potential for the future. That's why it's so important to cover both segments.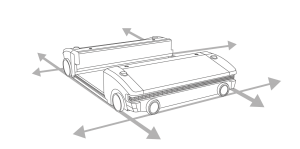 Which advantages do you expect from the new system?
Statistics have shown that our pickers walk an average of 8–10 kilometres per shift. For us to develop further without automation, we would have to ask our employees to walk 15–20 kilometres, which is simply impossible. We also need more capacity and we are aiming to triple it. For this we need to create more space. The OSR Shuttle Evo must be flexible enough to continually adapt to changing demands.
Read the whole interview in the 3/2017 issue of our World of Solutions magazine.