4 minutes reading time
Article contains videos
Automate processes intelligently and flexibly
Order peaks on Black Friday, micro-fulfilment in online food retail or integrated production. The demands placed on production and logistics today are manifold. Yet at the root of them all is the need to connect goods, data, humans and places with each other flexibly and to make processes simple, safe and cost-effective. But is this easier said than done? Let's take our system solution, the OSR Shuttle™ Evo+, as an example – a combination of an automatic storage system, autonomous mobile robots (AMR) and intelligent software.
We shine a light on some of the everyday applications in production and distribution.
The fundamental concept of the OSR Shuttle™ Evo+ is extremely simple. Store goods centrally in the OSR Shuttle™ Evo and connect storage areas and work stations flexibly using the autonomous mobile robots, the Open Shuttles. Doing so means that warehouse and production processes can be made more intelligent and flexible.

 Christoph Gailberger, Product Manager Storage Systems
How does the OSR Shuttle™ Evo+ work and what are the advantages of combining an automatic storage system and autonomous mobile robots? Find out in this video.
Example 1: Connecting temporary work stations with autonomous mobile robots
Imagine it's Black Friday. Along with the Christmas trade, it is one of the busiest shopping days for retail. When order numbers explode on Black Friday the distribution centre is practically on fire. The logistics system must be relied upon to deliver maximum performance and the number of employees increases dramatically. These employees usually work at temporary work stations that are only set up to cover the peak season around Black Friday and Christmas.
How can these temporary work stations be connected with the rest of the system efficiently and flexibly?
This is possible thanks to agile autonomous mobile robots (AMR), the Open Shuttles. They bring the required goods from the OSR Shuttle™ Evo or other material such as gift cards just-in-time to the work stations. They are also easy to use in the assembly process for putting together gift boxes for example.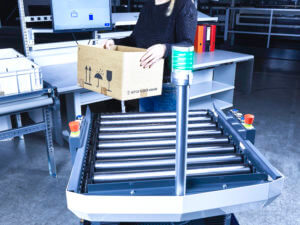 And what do the Open Shuttles do for the rest of the year? Gregor Schubert-Lebernegg, Product Manager for the Open Shuttles at KNAPP, explains.
Autonomous mobile robots can support warehouse operations throughout the entire year. They can, for example, transport goods from goods-in to different warehouse areas, or assist with returns handling, value-added services and quality checks. Their performance can be aligned precisely with demand as the number of Open Shuttles in the fleet can be scaled up or down. We also offer our customers who have peak order periods an attractive rental plan for our Open Shuttles.

Gregor Schubert-Lebernegg, Product Manager Open Shuttles
Example 2: Support with efficient returns handling
Ordered, didn't like, didn't fit, sent back. In the online fashion segment, the returns rate can be as high as 30–40 percent. Processing returns is both time-consuming and expensive.
Have you ever thought about how you could process returns more efficiently?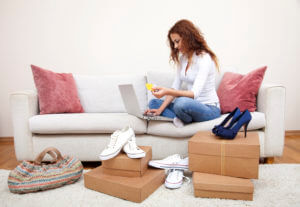 One way of assisting with returns processes is using Open Shuttles. They can transport returns packages from goods-in to a returns work station, for example. They can also be used to transport checked and re-packed goods to the central storage system, the OSR Shuttle™ Evo, or to the dynamic pocket buffer.
Example 3: Integrated and digitized processes in smart production
The layouts found in modern production are constantly changing. One reason is that the productivity per square metre is an important index number. As a result, layouts are constantly being re-thought and optimized, when a new production machine is integrated for example. Another major challenge facing production companies is the high degree of customization that is in demand today – so-called mass customization. This trend now means it is imperative to connect production cells and production processes flexibly.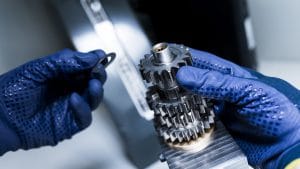 These demands mean that a classic conveyor system is often too rigid and inefficient. The OSR Shuttle™ Evo+ system solution is a simpler, more flexible and more cost-efficient alternative:
Store raw materials and consumables in the central storage system, the OSR Shuttle™ Evo
The autonomous mobile robots, Open Shuttles, bring the raw materials and other components to the production cells. Manufacturing steps can therefore be customized.
The Open Shuttles then bring semi-finished or finished products to the OSR Shuttle™ Evo for temporary storage.
As the Open Shuttles do not need any guiding lines and plan their routes independently, new production cells can be integrated, moved or removed at any time.
Example 4: Micro-fulfilment for online food retail
Micro-fulfilment is a new trend in online food retail that a number of major food retailers in the USA are already relying on. A mini warehouse around the eighth of the size of a typical supermarket is connected directly to the supermarket. Customers place their order using an app and can then collect the order in the shop within 30 minutes or can have it delivered to their home. Processing expenses and last-mile costs are thereby saved.
Once again, the combination of the OSR Shuttle™ Evo storage system and Open Shuttles plays a central role in a micro-fulfilment centre.
The goods are stored in the OSR Shuttle™ Evo and are picked at ergonomic goods-to-person work stations.
The Open Shuttles collect the completed orders and transport them to a flow rack.
Each customer order is assigned to a buffer conveyor. This ensures that the customers receive the right items.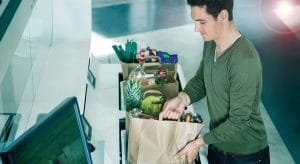 One solution with many different areas of application in logistics and production. Which logistics processes would you use the OSR Shuttle™ Evo+ for? We'd love to talk with you about your ideas. Write to us at blog@knapp.com.
4 minutes reading time
Article contains videos
Additional Information
How does the OSR Shuttle™ Evo+ work?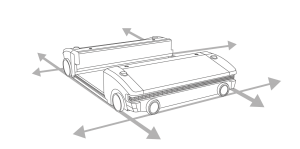 OSR Shuttle™ Evo
Store goods, raw materials and orders centrally in an automatic storage system. This saves both time and space.
Open Shuttles
The autonomous mobile robots transfer the transport jobs to and from the OSR Shuttle™ Evo. As a result, every single location is connected to the automatic storage system.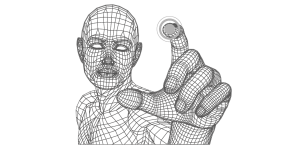 KiSoft
The specialized logistics software enhances all processes with the necessary intelligence. It controls, monitors and optimized all processes round the clock.