4:00 minutes reading time
An ever greater demand for customization and the variety that comes with it, together with uncertain development of quantity, mean that the automotive industry is facing some major challenges. Classic assembly line production is no longer feasible for the most part and new avenues in production need to be found. Which requirements does this place on production logistics and how has KNAPP responded? We take a closer look at these issues and trends in this interview with Christian Brauneis, Vice President of the Industry Business Unit.
Which challenges are automobile manufacturers currently facing?
Christian Brauneis: The uncertain development of the quantity of electric and internal combustion engines is a major issue. No one can say for sure how this trend will develop. What is clear, however, is that circumstances will change. This means that classic assembly lines built for long-term production will no longer be financially feasible in the future. The increasing demand for customization and the variety that comes with it are also key challenges. In the future, car-makers will have to arrange their assembly lines dynamically so that many different types of cars can be built at a single line.
"
"
Trends within the automotive industry have given terms such as sequence, availability, sequence precision, zero-error strategy and flexibility a whole new meaning. Systems need to be able to adapt despite a lesser degree of predictability.
What would these dynamic, flexible assembly lines look like?
Christian Brauneis: A number of manufacturers are already working with new manufacturing models. There is no static allocation of vehicle type to station as previously seen in classic assembly line production. Free-moving transport robots bring stations, cells and car bodies together and carry out additional tasks. This ensures maximum flexibility. A classic production line only makes sense for products with a predictable life cycle and a consistent design. In areas undergoing constant change or where quantities are small, such as the luxury sector, it doesn't make sense to invest in a single production line for a single type over several years.
Such flexibility poses a huge logistical challenge. How can KNAPP support customers here?
Christian Brauneis: The automotive industry surpasses all others when it comes to covering and managing the supply chain. The demand for a meticulous supply of parts to wherever they are installed, down to the minute, requires a sophisticated logistics concept. This process begins as early on as at the suppliers of these parts and intensifies as it approaches the vehicle production as just one missing part means a defective car. Nonetheless, the production and clock speeds need to be kept high at all times. Extremely high availability, performance and a strict sequence all the way through to the installation location are indispensable around the clock. This places huge demands on logistics, technology and customer service. The surge in trends means logistics systems need to be more flexible, which can require changes in the production procedure.
The automatic storage system, OSR Shuttle™ Evo, can be adapted at any time to fit various demands for performance and volumes, therefore providing excellent flexibility. What's more, we can also put our years of experience to good use when it comes to driverless warehouse vehicles. Our autonomous mobile robots, the Open Shuttles, have been especially developed to assist with flexible transport of goods. We also have experience in tugger train solutions. With the image processing systems developed by KNAPP's subsidiary ivii, we can also cover the issue of quality assurance in assembly.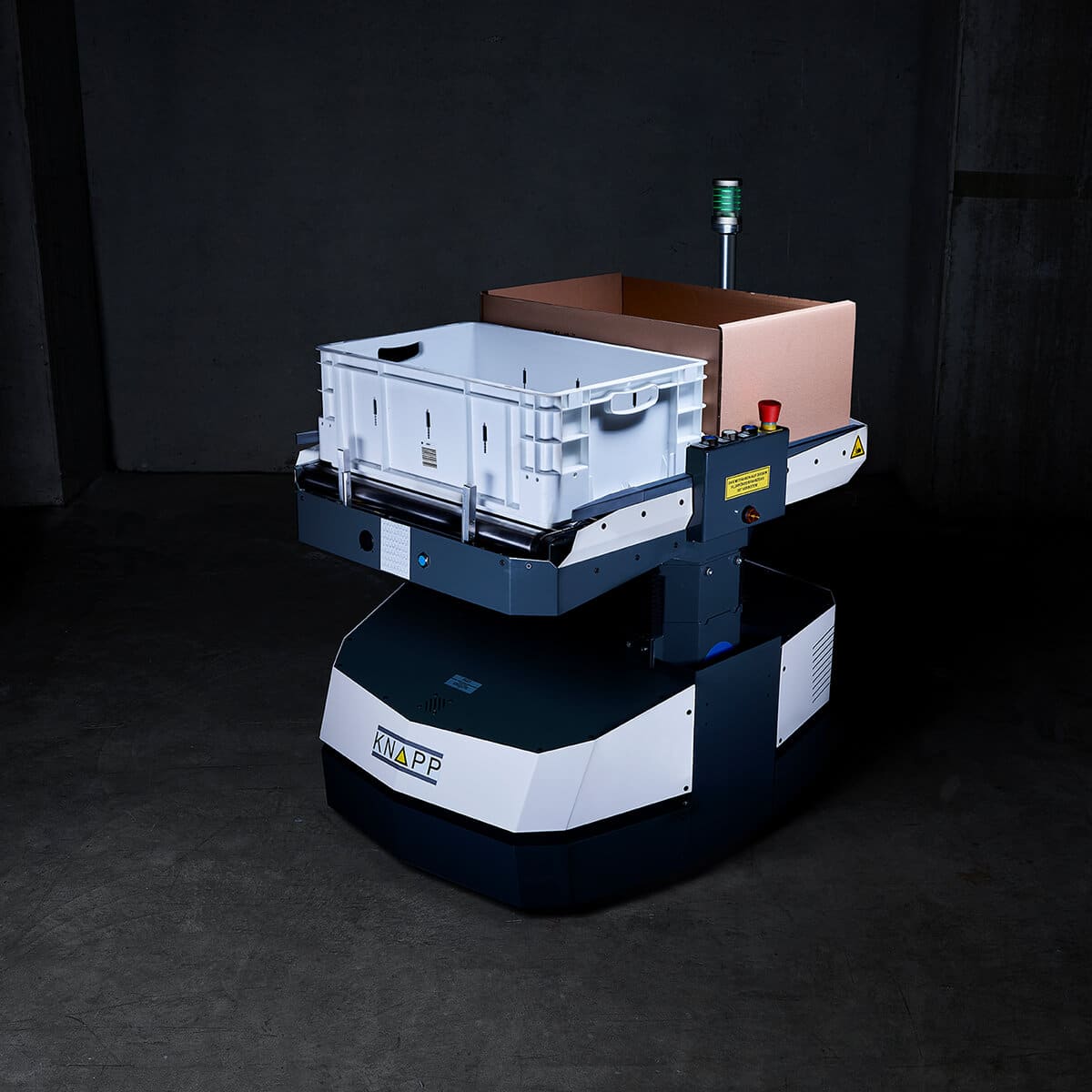 Which technologies has KNAPP developed especially for the automotive industry and what have been its initial experiences?
Christian Brauneis: Because logistics is not just confined to the warehouse but extends to where the required parts are installed, we developed fully automatic tugger train loading for previous projects. We have also developed software with the particular demands of the automotive industry in mind. The strict necessity for sequencing places significant demands on the software. Besides automatic storage and retrieval in and out of the storage system and picking, the parts must be in the correct sequence. Special local regulations on operating resources and technology also need to be observed. We are currently gathering experience in these areas and have implemented successful projects at Pankl Racing Systems, MSG and Magna Steyr. Further projects are already in the pipeline.
How does KNAPP view smart production?
Christian Brauneis: Our vision is an assembly line that is 100 % flexible, with allocation between installation location and clock cycle no longer set in stone. Material and car bodies are decoupled and move within one area rather than along a single line. At the moment, the line sets the pace. This results in rigid allocation where something takes place at each cycle at each location. This could be different in the future with the logistics clocking production because the decision as to what is most effective to build will be based on current stock levels or from distribution across a given area and no longer on the line. The line in its current form may no longer even exist. In short, all rigid and inflexible conventions will be forced open. Production could look completely different within three hours as a result.
Example of such a solution:
The core element is a highly-flexible shuttle warehouse where parts are stockpiled accordingly. In addition to this, there are numerous autonomous transport vehicles for cars, for products and also for parts. This means that diverse things can be assembled within the same area. Intuitive systems show the employees at the installation location precisely what they need to do. The zero-defect principle is fully integrated and 100 % quality assurance guaranteed during installation. These systems can also be used to carry out several tasks at the same installation location.
Aside from the trends we have already mentioned, a general rethinking is taking place when it comes to renewable energies and environmental protection. How will these developments affect the automotive industry?
Christian Brauneis: Driving will eventually be a service – particularly in urban areas. Not everyone will have their own car and people will increasingly rely on things like car-pooling and autonomous transport. Nevertheless, the global population growth and the fact that the mobility network is still underdeveloped in a number of countries mean that production numbers will not fall. The growth markets are no longer in Europe – they are in Asia and Africa where the produced cars are shipped to. In Europe and in the USA, there will be alternatives, particularly, in towns and cities. It still remains to be seen whether electrical cars are the future. The trend is certainly moving away from internal combustion engines, but it is still uncertain what will replace them. Battery-powered electric cars may just be an intermediate step before new vehicles are developed. Electric cars are still not truly a green alternative as rare earths are mined for their production. We may see an emergence of hydrogen vehicles or other hybrids instead. There are exciting times ahead.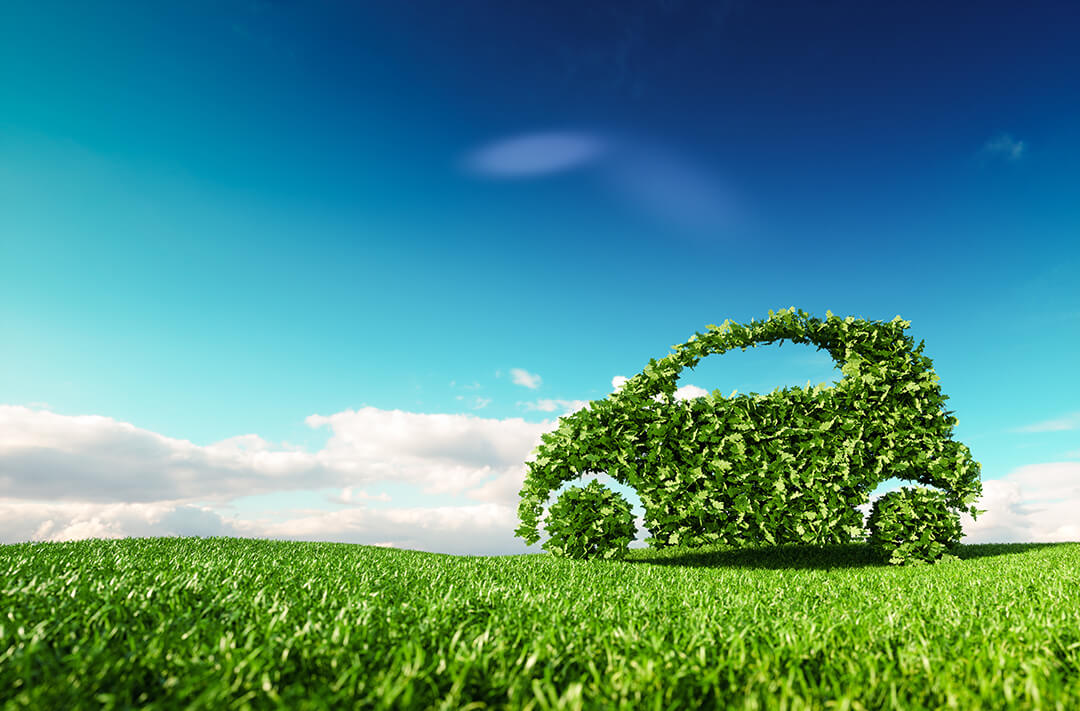 4:00 minutes reading time
Additional Information
Do you have any questions for us?  At KNAPP, we look forward to discussing ideas and requests with you to create new solutions. Get in touch with us at blog@knapp.com.