03:00 minutes reading time
We are continuing to grow and are always on the lookout for young talent with a passion for technology. The apprenticeship program is highly valued and comes with many opportunities for career and professional development in the various areas of our company.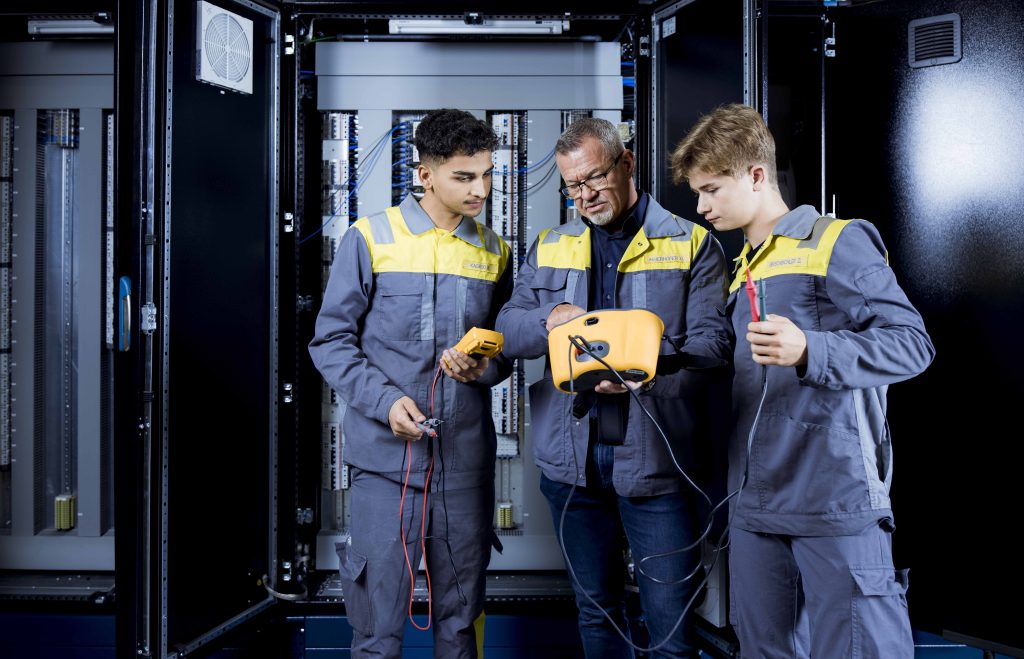 50 new apprentices
As a state-honored training company, we have been providing apprentice training in Hart bei Graz and Leoben for over 30 years. In 2022, the training program will be expanded once again: While 30 new apprentices took up training in Hart bei Graz and Leoben last year, another 50 can join the company this year. In the upcoming years, the goal is to continually attract more apprentices, as Jörg Bergmann, Vice President of Operations at KNAPP in Hart bei Graz, explains:
"
"
"Apprentice training means a lot to us. Since our apprentices of today are the specialists of tomorrow, we strive to offer them the best training they can get. Currently, we have 80 apprentices in training. Our goal is to nearly double this number to 150 apprentices in Hart bei Graz and Leoben over the next three years."
At our Hart bei Graz and Leoben locations, apprentices can choose from a total of six different apprenticeship programs.
Metal technology (Hart bei Graz)
Metal engineering/treatment (Hart bei Graz)
Mechatronics (Hart bei Graz and Leoben)
Industrial office administration (Hart bei Graz)
Application development – coding (Hart bei Graz)
Information technology (Hart bei Graz and Leoben)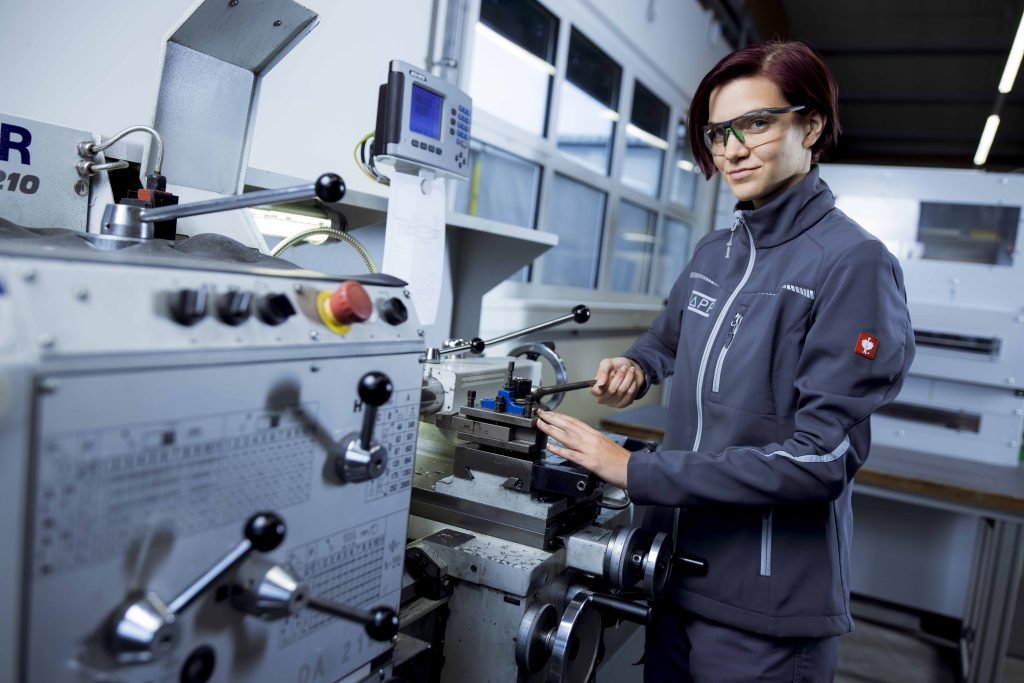 The training we offer provides a broad perspective, encouraging apprentices to think in networks in work that spans many departments. For Christoph Haidic, Head of KNAPP Apprentice Training in Hart bei Graz, it is important that apprentices have a wide range of career opportunities after they complete their program:
"
"
"We place a great deal of importance on diligence and ambition. Anyone who demonstrates the necessary commitment will go far with an apprenticeship from KNAPP. This is why we encourage apprenticeships in combination with the 'Matura' school-leaving certificate, to give our apprentices as many opportunities as possible once their training is complete. Apprentice training has to be attractive and diverse. I am pleased that we will be adding to our current programs in the next years, giving more young people the chance to take on an apprenticeship here at KNAPP."
Christian Becskei, Apprentice Supervisor in Leoben, adds:
"
"
"Another important aspect is allowing young people in training to make mistakes so that they can learn from them. During their program, our apprentices also have the opportunity to complete assignments abroad and take courses outside of the company, making the learning experience much more diverse."
Career with an apprenticeship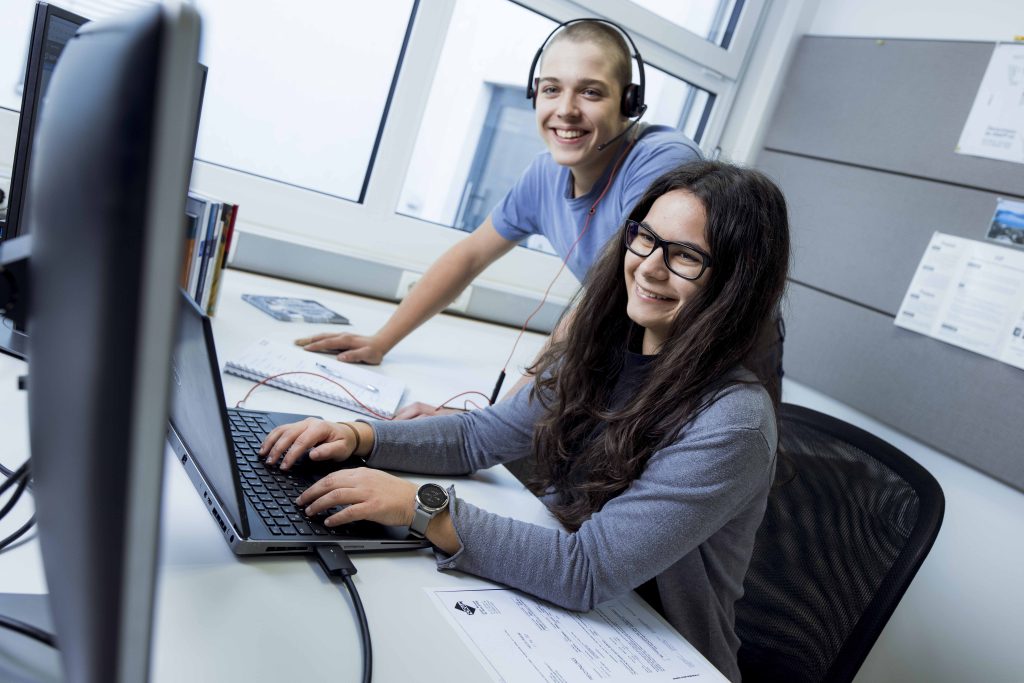 The variety the training provides is also a springboard for a career in the company and opens up many opportunities for development in the years to come. Yasmin List's career is a prime example of this: She entered the mechatronics apprenticeship at KNAPP in 2012. After completing her apprenticeship, she worked in special machine construction, where she soon advanced to group leader. Since 2021, Yasmin List has been working in Quality Assurance Manufacturing:
"
"
"Since I grew up working with tools and have always been interested in anything that has to do with technology, I knew with certainty that I wanted to learn a technical profession. To choose the right program, I had the chance to get to know a few companies, including KNAPP, where I felt welcome right from the beginning. What I enjoyed most about my mechatronics apprenticeship was getting to know many departments and working with the different teams. Apprentice training at KNAPP offers so much, from apprenticeships combined with a school-leaving certificate to English courses and work at installation sites around the globe. But it doesn't end there, the doors are wide open for careers in the company even after completing your apprenticeship."
03:00 minutes reading time
Additional Information
Metalworking, electronics and software are right up your alley?
Apply for an apprenticeship at KNAPP. You can find information on the apprenticeships we offer and the online application tool here.
Highlights for apprentices:
Project work
Apprenticeship with "Matura" (higher education entrance qualification)
Sports courses for apprentices
Team building events
Practical work experience both in the company and abroad