2,5 minutes reading time
Article contains videos
Smart Services – all relevant process information of your warehouse at a glance
In a digitalized world, data is the raw material of the future. KNAPP is transforming big data into smart data with their portfolio of solutions – Smart Services. Customers can now look at their data from a long-term perspective, identify the trends and make business forecasts. Information is reduced to a manageable size, sorted according to specific target groups and visualized on various different terminals. As a result, customers can make well-informed decisions more easily, processes are simplified and streamlined, and the error rate is reduced.
In this digital age, the demands for transparency, delivery capability and delivery date reliability are higher. Customers expect customized products and have high demands for the level of service and the flexibility of logistics services. This is why KNAPP expanded its portfolio of services with Smart Services.
Smart Services help customers to extract relevant data from the abundance of available information, process it and interpret it accurately. Adapted to various target groups, the right information is always ready, prepared to suit the purpose and made available on the right device.
These differences are made obvious in the examples Chief Executive Officer, Warehouse Manager and maintenance technician. They all use Smart Services tailored to their individual requirements.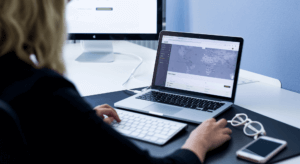 Stephanie | CEO | 35 years old
Stephanie loves efficiency and values her work-life balance. The commercial success as well as the satisfaction of her customers and employees are very important to her.
Using KNAPP's Smart Services as a mobile app, Stephanie can view the current status of all her warehouses while on her way to the office. As a result, she is flexible and can access the information she needs at all times, and thanks to the benchmarking tool, she can make better decisions for increasing the performance of her warehouses. Her own warehouses can be analysed or she can compare them directly with other sectors and regions. If Stephanie wants to expand her warehouse, she has a KNAPP consultant to assist her. He examines her daily business and fine-tunes the service product precisely to her needs.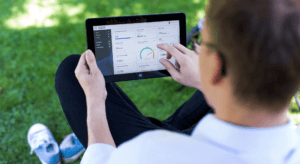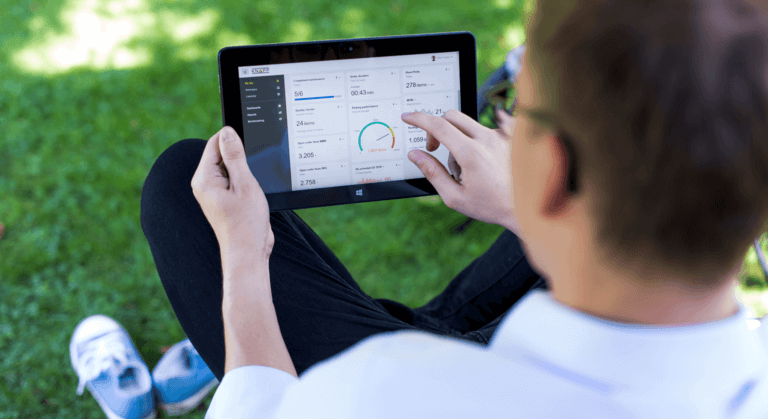 Max| Warehouse Manager | 42 years old
Max loves orderliness, automation technology and likes to structure warehouse processes.
Max wants to know each morning what his day will bring. He uses the "My Day" function in the mobile app, which shows him how the past shift went, what is expected for the coming day and whether all the key figures are okay and on schedule. At the office, he takes a glance at his personalized web-dashboard, where all the relevant information for his warehouse is prepared for him. He sees immediately that the performance of the goods-out area does not meet his expectations, so he takes a look at the inventory movements of the past 90 minutes using the replay function, to get to the bottom of the situation. All the systems are monitored in relation to either KNAPP or the customer's critical values, allowing immediate responses or proactive solutions to be found for looming problems.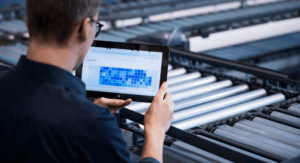 Philipp | Team Leader Maintenance | 27 years old
Philipp loves conveyor systems, robots and automation technology.
Philipp has been part of Max's team for several years and leads the maintenance team. Philipp uses KNAPP's Smart Services, because they make his maintenance work so much easier. Using algorithms, the system classifies all the mechatronic components in his warehouse automatically and forms maintenance categories. A mobile maintenance log book on his smartphone is used to enter and assign maintenance tasks. He can therefore prevent unplanned downtimes, as well as unstructured, improvised, or last-minute maintenance call-outs. Data is taken from all software modules, from the warehouse management system to the machine control systems to bring transparency to operation and maintenance. Exciting applications are also emerging from the integration of redPILOT (resources and skills management) and ivii (quality assurance through image recognition). The overall system integration is made possible by KiSoft, KNAPP's logistics software.
2,5 minutes reading time
Article contains videos