3,5 minutes reading time
Article contains videos
Partnership is the key to a successful customer relationship
When it comes to building a long-standing customer relationship, it is simply not enough to just supply products and services. Customers want a partner who actively supports them in developing their business further. A partner who helps them develop their business and processes so they can sustain their financial success over the long term. Businesses can get ready with optimal solutions to meet future challenges. A solid partnership means walking in the same direction and learning from each other through cooperation. In doing so, both partners benefit from the shared experiences and synergies.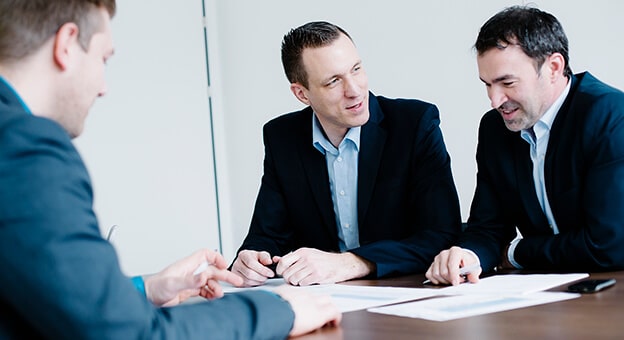 What characterizes a solid partnership with KNAPP?
We at KNAPP view ourselves as a partner for logistics and production. What do we mean by that? We walk side by side with our customers. We always keep an eye on new trends and demands from the sectors healthcare, fashion, retail, food retail and industry. Together with our customers, we develop customized solutions that are tailored to logistical requirements and growth objectives. Thanks to our industry expertise and innovative technologies, we optimize our customers' logistics processes by implementing all-in-one solutions.
Creating a mutual understanding
Technical expertise does not automatically lead to a solid partnership. From our perspective, building a customer relationship over the long term requires much more: We try to create a mutual understanding with our customers. Understanding each other's values, communicating as equals and enthusiasm for what we do shape this mutual understanding. We strive to build a positive, open and honest relationship with all our partners. This positive corporate culture has led many of our customers to stay with us for decades, allowing us to develop their growing businesses together with them.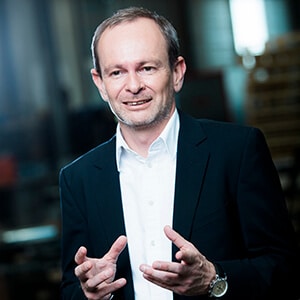 It is very important to me that every employee knows and lives our values and that these values reach our customers in every stage of the project. Each and every one of us plays an important role in the relationship with our customers and makes it possible to experience KNAPP's positive values and open culture.
Würth and KNAPP: Strong partnership for innovative solutions
A prime example of a thriving partnership is the cooperation with Würth: Since 2004, Würth and KNAPP have set new standards for industrial applications time and time again. Their common interest in innovation provides the best possible foundation for developing and implementing outstanding flexible solutions. Long-standing partners Würth Industrie Service in Bad Mergentheim and KNAPP have already implemented numerous projects.
Working together to build a future
Würth Industrie Service aims to provide their customers with the best possible service. They supply industry customers with modular logistics and procurement solutions for connection and fastening elements from Bad Mergentheim. The innovative KNAPP technologies are used to process orders efficiently; in doing so, maximum safety, flexibility and system capacity play a central role. Together, Würth Industrie Service and KNAPP continually develop solutions to strengthen Würth's position on the market and prepare logistics processes for future growth.
As a result, Würth Industrie Service is an innovative partner for their customers. Automation is also tremendously beneficial for employees as the automated systems take care of the physically demanding tasks and help create a pleasant working environment. Cutting-edge technologies are integrated to boost quality and productivity. Würth Industrie Service and KNAPP constantly work together to optimize the logistics processes in line with the requirements specific to this industry. In KNAPP, Würth has the ideal forward-looking partner with whom they can develop flexible solutions geared towards the future.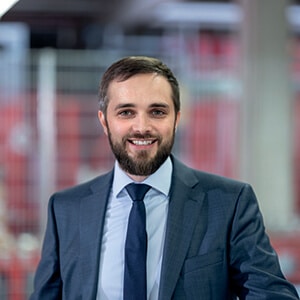 KNAPP is a partner who we can talk to on equal terms. Together, we take the demands we face in our markets and use them to develop new concepts by adapting existing technologies and developing new ones.
Innovative solutions for first-rate customer service
In recent years, KNAPP has equipped Würth Industrie Service with innovative technologies in many areas: Alongside the OSR Shuttle™ with around 200,000 locations, customer orders are processed according to the goods-to-person principle at 20 multi-functional Pick-it-Easy work stations. Robots have been part of the team for a long time at Würth Industrie Service. They handle some of the processes in the logistics centre fully automatically so that there's no need for employees to carry out strenuous work.
For example, Open Shuttles have been used for some time now to transport trays. The robots move completely autonomously through the warehouse, without optical or physical aids. Picking can also be strenuous. Therefore, a Pick-it-Easy Robot is now in use alongside the existing Pick-it-Easy work stations for fully-automatic order picking. A robot has also joined the work stations for fast picking. This robot repacks the articles from the pallets onto the trays for storage in the OSR Shuttle™. In the dispatch area, 2 robots fully-automatically place the small load carriers in the correct sequence onto the dispatch pallets. A robot for palletizing cartons completes the team at this time.
Our clear goal is to strengthen Würth's current position on the market with our solutions and make processes more efficient. This ensures that Würth enjoys lasting success.
Würth chose KNAPP as partner for the expansion of their logistics capacities, which enables them to be an innovative partner for their customers and has them prepared for future growth.
3,5 minutes reading time
Article contains videos
Additional Information
How important do you think is working in partnership within a customer relationship? Share your thoughts with us. We look forward to your input! Get in touch: blog@knapp.com.