Convenience through the fast delivery
Drogaria Onofre, a Brazil-based retail chain owned by CVS Health (NYSE:CVS), announced that it is opening a new Urban Fulfillment Center that will be focused on fulfilling express deliveries in the city of São Paulo. With over 80 years of experience and a passion for pharmacy care, Onofre aims to help people achieve a healthier and happier life. This is delivered through a wide assortment of health and beauty items, with personalized customer services and convenience through the fast delivery of products and services. Drogaria Onofre has 44 stores, located in São Paulo, Minas Gerais and Rio de Janeiro, as well as 22 Onofre Clinics, which offer health care services from highly qualified pharmacists. Whether it be through the company's e-commerce site, app or telesales, its online services offer delivery throughout Brazil in up to four hours, seven days a week. With Fastline delivery, the consumer can buy the items they need when and how they want to.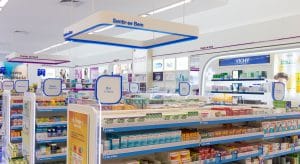 Mission: Providing a positive customer experience

The online channel of Drogaria Onofre is responsible for approximately 50 percent of its net revenues. As a result, the company is investing in technologies and innovations, associated with logistics and distribution, which allow it to optimize the delivery process, to meet the increasing number of orders, and most importantly, to reach customers faster.
When a person shops online, they are not only looking for convenience, but also for agility and often urgency, especially when it comes to medicines. Meeting deadlines and providing a good shopping experience for our customers are among Onofre's top priorities. We are industry pioneers when it comes to delivering items in less than four hours and we are working hard to further decrease our delivery times.

Luis Fernando Silva, Director of Logistics at Drogaria Onofre.
Urban Fulfillment from the heart of  São Paulo
The new Urban Fulfillment Center, located in the heart of the city of São Paulo, follows a worldwide trend of positioning e-commerce logistics operations in the heart of the big metropolises. This new location will allow Onofre to reach customers faster than with conventional operation centers, which are typically located in areas further away from downtown. This will be the first Urban Fulfillment Center in the Brazilian market. This facility has a total area of five thousand square meters and will be the most modern logistics operation in Latin America, with operations expected to begin in the second semester of 2018.
The Urban Fulfillment Center will feature several new technologies, including:
A modular OSR Shuttle™ for greater agility and control of high performance storage and separation process
Good-to-person workstations that use Pick-it-Easy Health and KiSoft Pick-to-Light software
Process optimization that is guided by displays that reduce the use of paper printed with ordering – quick orientations are made through control panels with illuminated indicators that help in accuracy in areas of manual picking.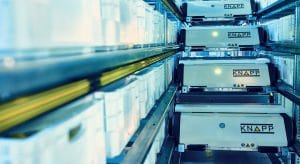 Efficiency. Flexibility. Ergonimics. Quality.
This combination generates efficiency, flexibility with excellent ergonomics for employees, high quality guarantee in the process of order picking, drastic reduction of possible errors and increase in the efficiency of the distribution center in up to 100 percent.The combination of solutions offered by KNAPP support the network's e-commerce growth strategy, enabling a faster online shopping experience and efficient delivery to the consumer.
We believe that the investment made with KNAPP technologies will allow an efficient operation, with a capacity to triple the current operation, reducing the picking and shipping time to up to 30 minutes, using 85 percent less labor than those operations without that sort of investment.

Luis Fernando Silva
Contact
Margit Wögerer
Press Relations
Günter-Knapp-Straße 5-7
8075 Hart bei Graz | Austria
+43 5 04952 2501
presse@knapp.com