"We want it all. We want it now." If the rock band Queen had been singing in those days about the shopping behavior of today's fashion customers, they would probably have had to add to the text: "We want it anywhere. And we want an experience." Because shopping today is not just about shopping. Seamless commerce and the customer experience are extremely popular. It is important to fulfill customer requests and create harmonious brand experiences using every possible product channel. Join us in exploring the world of omni-channel fashion retail. Find out what it is that makes fashion customers tick, the challenges it involves, and how our solutions can help you create a seamless experience for your customers that stands above the rest.
Fashion customers are plugged in
Today's modern fashion customer finds out about the latest fashions from their Instagram feed. Just a click on the outfit takes them to the online store. Thanks to digital consultancy, size recommendations and online reviews, what is ordered is often available the next day – whether for home delivery, in-store pickup, or collection from a chosen pickup station. It's so easy that it's become the new normal. And what if the ordered goods don't fit or you don't like them? No problem, simply send them back free of charge or return them to the store. This is fashion shopping today.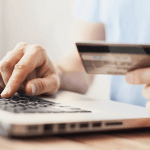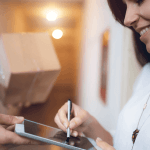 Delivery or pick up from a locker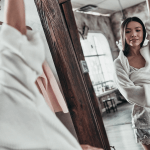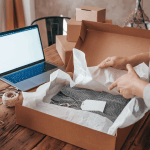 Your customers are probably not even aware that they use several channels in a single shopping trip. But how is this seamless user experience created, the connection between the virtual and physical shopping worlds? The recipe calls for brand consistency across all channels, from product presentation, to purchase, to exchange. It doesn't matter whether fashion is found in the store or online.
Flexible solutions for flexible shopping
Combining the requirements of digital business models with those of brick and mortar retail is crucial. Christian Krenn, JR White and Siegfried Zwing talk about the complex demands of omnichannel fashion retail.
"
"
Today's customer is accustomed to receiving real-time information before, during and after a purchase. They want the ability to get their order various ways including store pickup, centralized pick-up station, or delivery to their home or office, all within a few hours. Customization, like personal notes or gift wrapping, is also a popular offering. Our solutions not only support and fulfill these requirements but can react to order changes during the order fulfillment process as well.
According to JR White, it's not just the flexible buying habits of customers that is a challenge, but also the rising tide of e-commerce:
"
"
Fashion Retail today is undergoing profound change. Companies that aren't keeping up with the rapid advance of e-commerce and adapting to the changing customer requirements are really struggling in this environment. We gear our technologies to providing omni-channel solutions for our customers. They allow picking from the same inventory for retail, wholesale and e-commerce, and make goods available for in-store pickup, home delivery or collection from a centralized location. This allows the end customer to create their preferred shopping experience.
Siegfried Zwing at redPILOT® knows that in order to offer the ideal shopping experience to customers, everything in the background must run like clockwork.
"
"
Offering the customers more flexibility means that warehouse processes increase in complexity. Wildly fluctuating order structures and unexpected bottlenecks are now the rule and not the exception. To meet these customer demands for flexibility, the logistics company must possess the right tools in the warehouse. Our Operational Excellence software package is just the right tool to help warehouse management easily keep on top of the complexity during ongoing operations. What's more, this is a learning system that determines the optimal scheduling for operations, making continual adaptations as conditions change.