5 minutes reading time
Article contains videos
Sustainability is a highly discussed topic that is relevant to almost all areas of life, in private as well as business settings. For our long-standing partner Würth, sustainability is also one of their core themes, so much so that they have set up a Sustainability Board to address the topic. We had an exciting conversation with the two chairs of the Sustainability Board. Here is a summary of that conversation.
Sustainability's importance to Würth Austria
At our long-term partner Würth, future-oriented and long-term thinking and acting are firmly anchored in the corporate culture. Dealing responsibly with people and resources is an important thread running throughout all the activities of the Würth Group. We met with Ingrid Reichenauer and Bernd Kubinger, who chair the Sustainability Board at Würth in Böheimkirchen, Austria.
Ingrid Reichenauer has been part of the Würth Group for more than 12 years. Together with Bernd Kubinger, she chairs the Sustainability Board and also works in the Communications Department at Würth Austria.
Bernd Kubinger has been part of Würth Austria for 26 years and is Head of Management System and Facility Management. Together with Ingrid Reichenauer, he chairs the Sustainability Board at Würth Austria.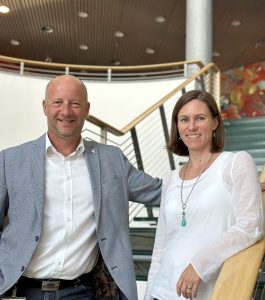 How long has Würth Austria been addressing the topic of sustainability?
Bernd Kubinger: Sustainability is a group-wide topic for us. Our headquarters in Germany is leading the way.
Ingrid Reichenauer: That's right. Our starting point was the upcoming changes as part of the Corporate Sustainability Reporting Directive (CSRD). It sets new guidelines for company reporting on sustainability. In particular, this is about the EU-wide duty to report on sustainability issues. In the beginning, we had to look into who could do what at Würth Austria. Once our management gave us the green light, we had our first sustainability project. The first team came about with the help of external consultants to find out what was already in place at Würth and where we needed to go.
Our goal was to work out a sustainability strategy for Würth Austria while considering the group as a whole. This concept was presented to the management, and the Sustainability Board was established at the beginning of the year. The board is made up of eight members, representing all areas and departments because we believe that sustainability is an important dimension of each area, of each department. This allows many aspects of our overall concept to be integrated. This team is responsible for the strategic orientation and coordination of sustainability goals and measures.
There have always been individual measures on the topic, but these activities have been collected under the umbrella of sustainability for two years now. Since the beginning of the year, this has all been taking place within the board.
Bernd Kubinger: At first, we wanted to integrate sustainability aspects into existing management structures. Last year, we organized a congress on the topic of sustainability for everyone in management at Würth Austria, where we evaluated which specific topics are part of sustainability and which ones are not.
"
"
Sustainability is a dimension that is part of every area and department at Würth.
Is one of the tasks of the Sustainability Board to firmly anchor the topic in the minds of the employees?
Bernd Kubinger: Yes. For example, at the management conference mentioned, we awarded a prize to the person who brought the most employees to the conference in their car. As many as legally allowed, that is (laughs). The call was to form carpools.
This is exactly what our autumn event is all about because everyone says, "Oh, that's just common sense," and that's exactly the point we are trying to make. We are trying to get to the logic behind the topic of sustainability. With our management conference, we got all our managers on board. Now, as part of our autumn event, we want to show our employees what sustainability really is and what it really means.
Ingrid Reichenauer: We think it's important to inform the employees, but more than that, we want to make the topic something that they can experience. And we meet our employees where they are. E-mobility for business travel and our products are important topics. We want to integrate sustainability topics, but not as part of a to-do list. We don't want to prescribe what they have to do or what they no longer are allowed to do.
Instead, we want to bring our colleagues on board, promote understanding and spread this attitude. Everyone needs to know that we do this because it goes hand in hand with our business success. The conviction behind it is important, and it's necessary so that these ideas are carried to all levels and that changes are successful. The behavior of every individual is then summarized in an index number. That is why it is important to us that we address the issue positively. Our colleagues are welcome to submit ideas for improvement wherever they see the potential for it. If we can provide positive feedback here, we'll hopefully give the person the feeling that they play an important role in our collective future.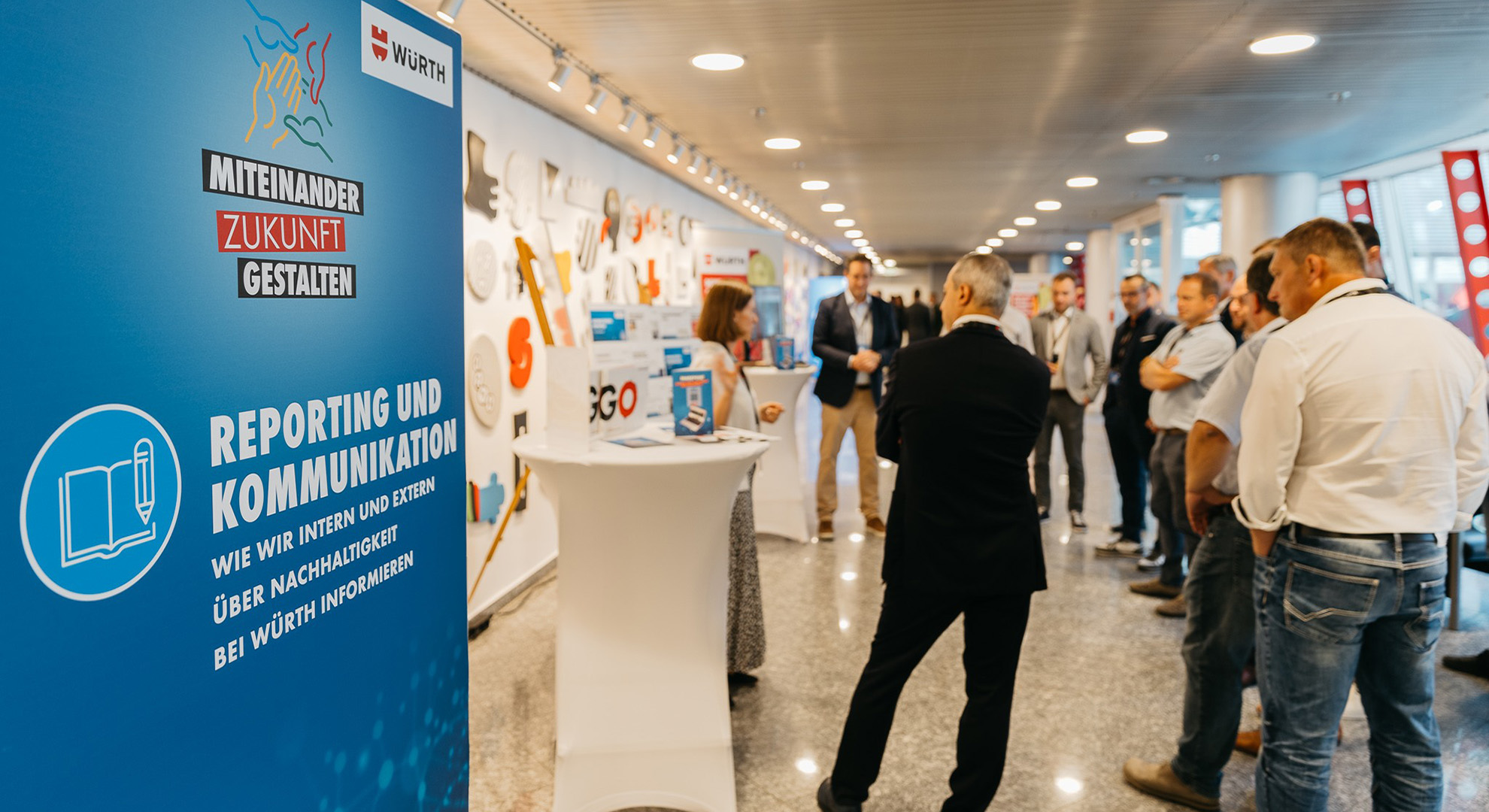 What role does the commitment of management play regarding sustainability at Würth?
Bernd Kubinger: Let's start with the topic of CO2: Würth Austria is headquartered in Böheimkirchen. In Austria, we have 70 shops, 33 of which we heat with gas, and our headquarters as well. We have planned to make a large investment in this area. We would like to cover 70–80 percent of our base load on location with geothermal energy instead of natural gas. This involves drilling 500–600 deep boreholes. The management was unanimously behind this measure, as was the group. Mindsets have significantly changed here, and it's palpable – not only by our Managing Directors, but also by the group's management, including the Würth family.
It can also be felt in product development. In Künzelsau, we have a center for innovation. This is where we conduct research on making our products more sustainable. For many of our products, this is not a simple task, but we don't want to just stand back and do nothing. We still want to make an attempt. One example of this is the packaging for gloves. They are no longer packed in plastic film but are wrapped in a paper band.
Another example from a different area is our KNAPP conveyor system. We have about two kilometers of conveyor that is about 25 years old left over from our current logistics project. This will not be thrown away. Many years ago that may have been the case, but now we dismantle the conveyors. We found a partner who needs them. We will offer all the components that are left over and still functional to Würth partners in Holland, Denmark and Norway, as they all use the same conveyors as we do. We are sending them our electric motors to use as spare parts, making the most of a second life cycle. Afterwards we will measure the impact that this conveyor exchange has made in terms of sustainability. As you see, we are implementing sustainable solutions and measuring their sustainability performance using key figures in our overall logistics processes as well.
Is there any discussion on sustainability going on with our Würth key accounting?
Bernd Kubinger: Naturally, when talking together, we talk about wanting to make our logistics more sustainable. And of course, the components that KNAPP uses are becoming more and more efficient. I do think that KNAPP is also invested in this topic.
You can find more information about our Key Account Management for Würth here.
"
"
Our Sustainability Board has been tasked with the following: Raising awareness in the company, providing support for sustainable product development, defining our key figures, reporting within the company and to our parent organization as well as implementing a climate strategy. And anything brought up by the members of the board. At the moment, we are working on about 20 different measures in many different areas.
Is sustainability a criterion for decision-making in logistics and in our solutions?
Bernd Kubinger: Oh yes. When you account for sustainability from the start and consider the potential for improvement and perhaps even recyclability, this really can be a criterion for decisions. On that note, we switched to reusable containers in 2019, with the introduction of the KNAPP shuttle system.
We use them for deliveries to stores and with automated palletizing. Würth Austria has been working with reusable containers since 2010. In our current project with KNAPP, we have made another investment. We are going to use foldable containers, which is also a goal of our Sustainability Board: We want to send pallets to our stores that are not wrapped in plastic. We palletize the reusable containers using your systems and the lid that goes on top is also reusable. The pallets are secured with a strap and are sent out to the stores from our warehouse without being wrapped in film. The stores return them to us in a stack.
When we build new stores, we reduce more than just trash. The reusable containers take up less space because we don't need a large area for carton disposal. An additional plus here is the carton-folding machine by KNAPP. It reduces the height of cartons so that they do not waste space in the trucks. This was one of our requirements. We wanted to be transporting less air, and you provided us with the right technology to get it done. This is a great example of what makes our work together and our partnership so great.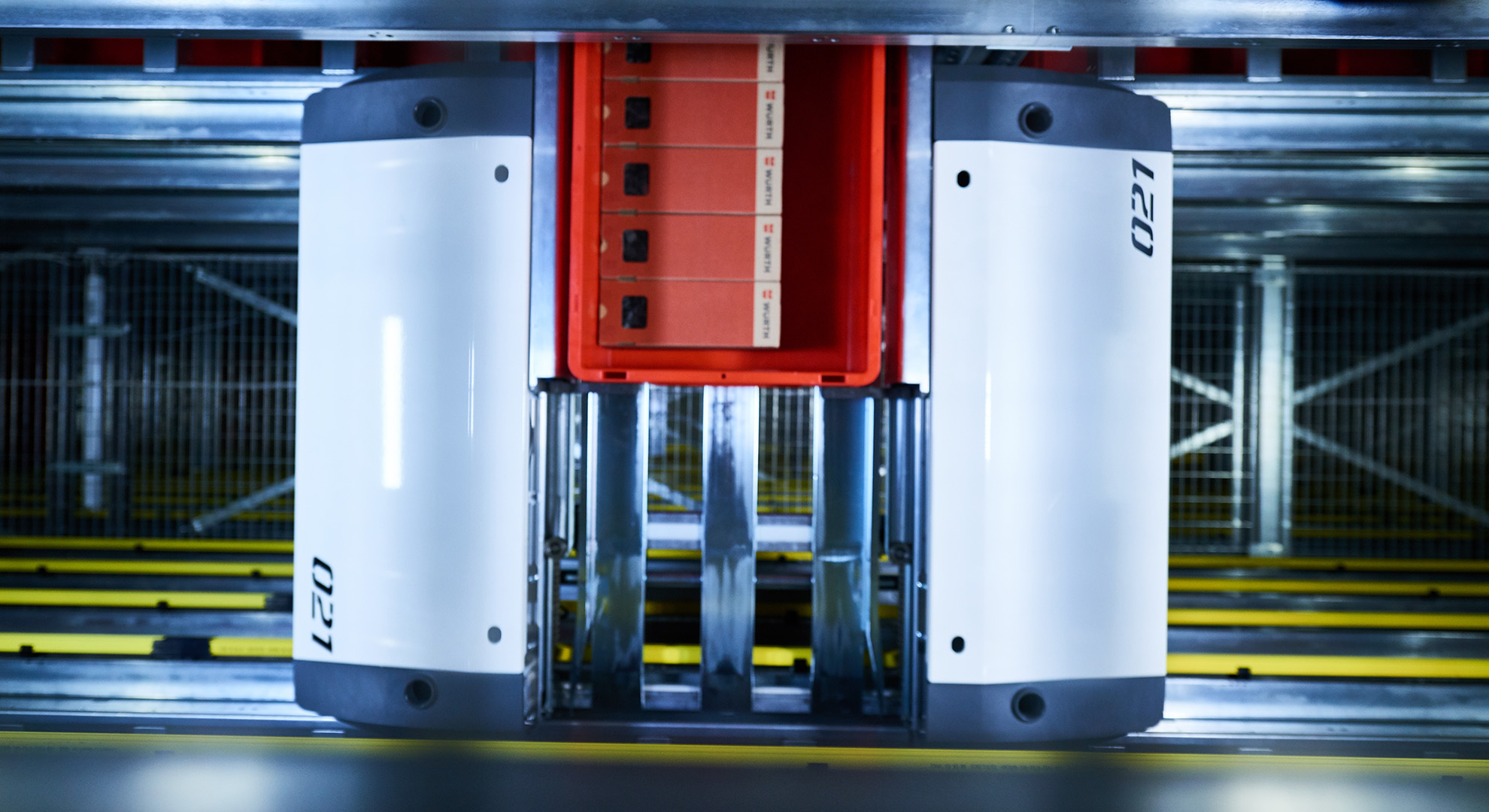 Do you have more ideas on how to develop more sustainability in our solutions?
Bernd Kubinger: We still get full pallets from Künzelsau and from others. We have to put the items into plastic containers for storage in the shuttle system. A couple of days before that, the same products in Künzelsau were taken out of plastic containers and stacked on a pallet. However, the best way to do this would be for this container to come to Künzelsau on a pallet, be transported to us and then directly stored in the shuttle system. This would eliminate the process of repacking.
The in-store vending systems by KNAPP (editor note: RetailStore) were also quite interesting to us because storing small parts in this type of system saves significant floorspace in the Würth stores. These are solutions we find really interesting, so we are testing them at our location in Bitburg, Germany. The best ideas for Würth and KNAPP come about in conversations over coffee. Adolf Würth GmbH & Co KG held a sustainability day with their customers, for example. This was to highlight what Würth customers wished for. Such an event might also be interesting to do with other KNAPP customers.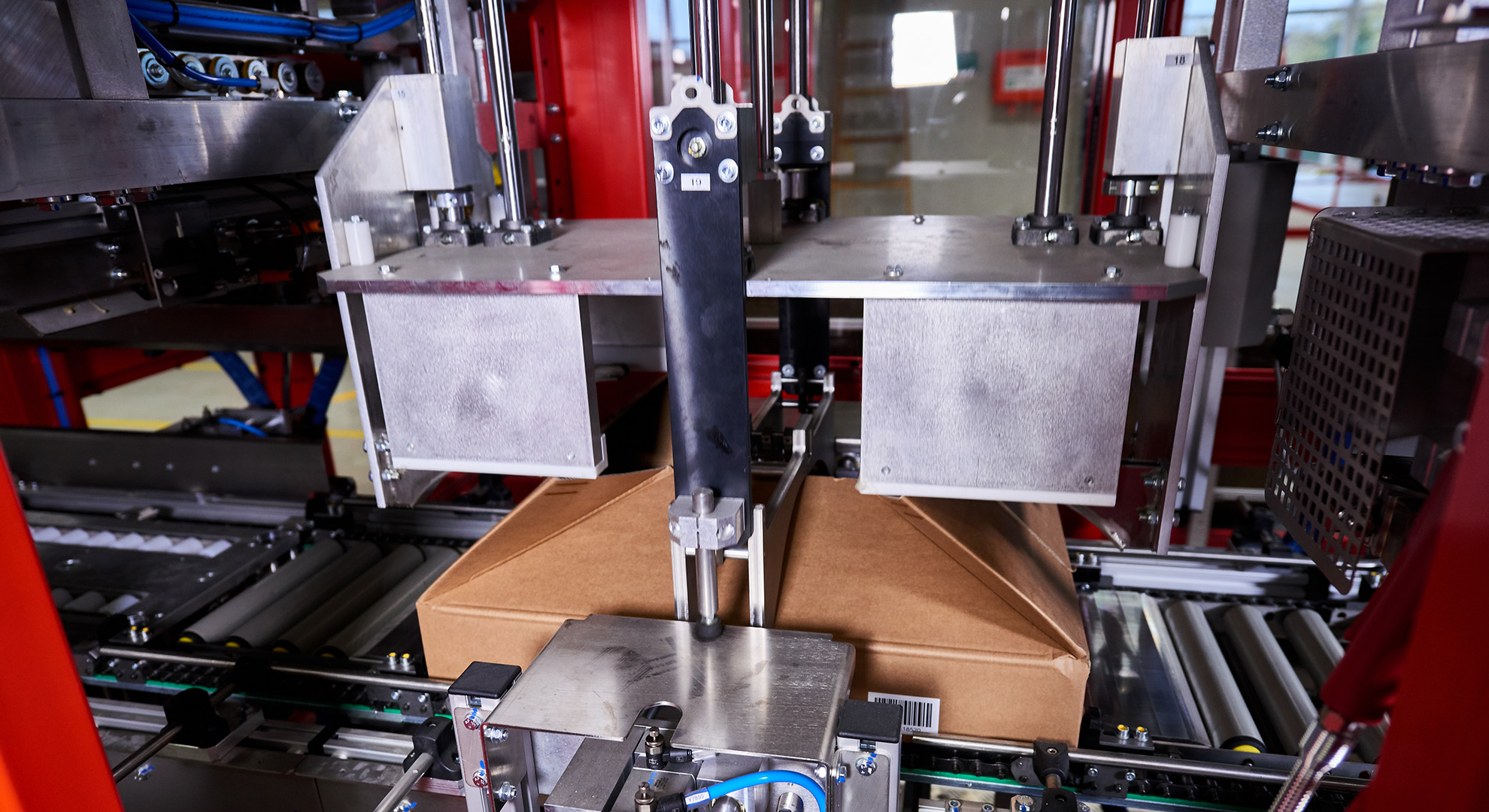 What benefits do a long-term partnership bring with it, and what does long-term partnership mean for you at Würth?
Bernd Kubinger: Naturally, the enduring partnership between Würth and KNAPP comes with advantages. The key word here really is partnership. Our relationship is much more than a classic customer-supplier relationship. We are really open in our exchanges with each other. As an example, I'd like to mention our shuttle system here. A little while ago, three shuttles were defective. Instead of getting new ones, we got them over to KNAPP in Leoben, and asked to have them repaired. Just because one part is not working does not mean I have to buy a whole new shuttle. We breathed a little new life into the shuttles, and they could enter a second life cycle. That's a great example of what I mean with "sustainable partnership".
Which sustainability key performance indicators are particularly important from Würth's perspective?
Ingrid Reichenauer: In this area, we align our approach with the GRI Standard (Global Reporting Initiative). These are key figures that are queried through the group. Each company reports according to the same standards on an annual basis. In addition, there are many KPIs that we only collect and monitor internally and use to derive measures.
Bernd Kubinger: We also have a manual to go by so that it is always done according to the same standards and in the same way. Collecting this data is of course easier in some areas than in others.
Ingrid Reichenauer: Naturally, this is quite a challenge in the group, since we have 400 companies.
Good to know
The Sustainability Board at Würth includes colleagues from many different areas at the company. The goal is to align sustainability across a wide range of levels. The responsibility lies directly with the management. The two chairs of the board are Bernd Kubinger, Head of Quality and Facility Management at Würth Böheimkirchen and Ingrid Reichenauer, Communications. The first group-wide sustainability report was published voluntarily in May 2023.
Würth Group sustainability page: Sustainability: What holds our world together.
Click here to read Würth's Sustainability Report.
For more information about the sustainable logistics solution at Würth Austria
The KNAPP logistics solution at Würth's Böheimkirchen, Austria location started operation in 2019. One reason for modernizing the logistics processes was to reduce the environmental impact. Energy is generated at the site by what is currently the largest privately owned photovoltaic system in Lower Austria. For the intralogistics processes at Würth, we also rely on technologies and processes to provide environmentally friendly order processing, with optimal quality.
Two fully automatic shipping robots palletize cartons and reusable containers for shipping. The precise placement of the cartons on the pallet saves space. This keeps the number of shipping pallets as low as possible.
Fully automatic folding and lidding machines reduce the height of shipping cartons. This reduces the transport volume by about 20 percent, which in turn takes up to 4 vehicles off the streets per day.
Innovative image recognition technology checks the packing pattern in the shipping carton. Empty spaces are detected and filled with a biodegradable film made from corn and potato starch. This reduces breakage and damage, therefore also reducing subsequent returns and double deliveries.
Würth delivers orders to customers within their group in reusable containers. Our solution processes cartons as well as reusable containers.