04:30 minutes reading time
Article contains videos
Whether it's the bagel for your breakfast, the ingredients for your weekend meals or cleaning utensils: We can find all the things we need every day at our neighborhood supermarkets. What do we always take with us to run errands? A shopping list, of course, either on a slip of paper or a mobile device. What is important to us as we walk through the aisles? That we can actually find all the things we need.
How the food retailer keeps both customers and employees happy
The ultimate objective of any food retailer is to satisfy customers and employees. No matter which item is selling like hotcakes or how much demand changes during the course of a year: The consumer expects to find that the groceries they want on the shelves, fresh and in the best quality. Employees can enjoy their work when filling the shelves is easy and doesn't require them to traipse through the store.
Food retailers can guarantee the best possible service to their customers thanks to ultramodern automation technology. To do so, all items must be available in the stores at the right time and in the right quantity.
The logistics system in the background must provide the right mix of:
Flexibility
Productivity
Scalability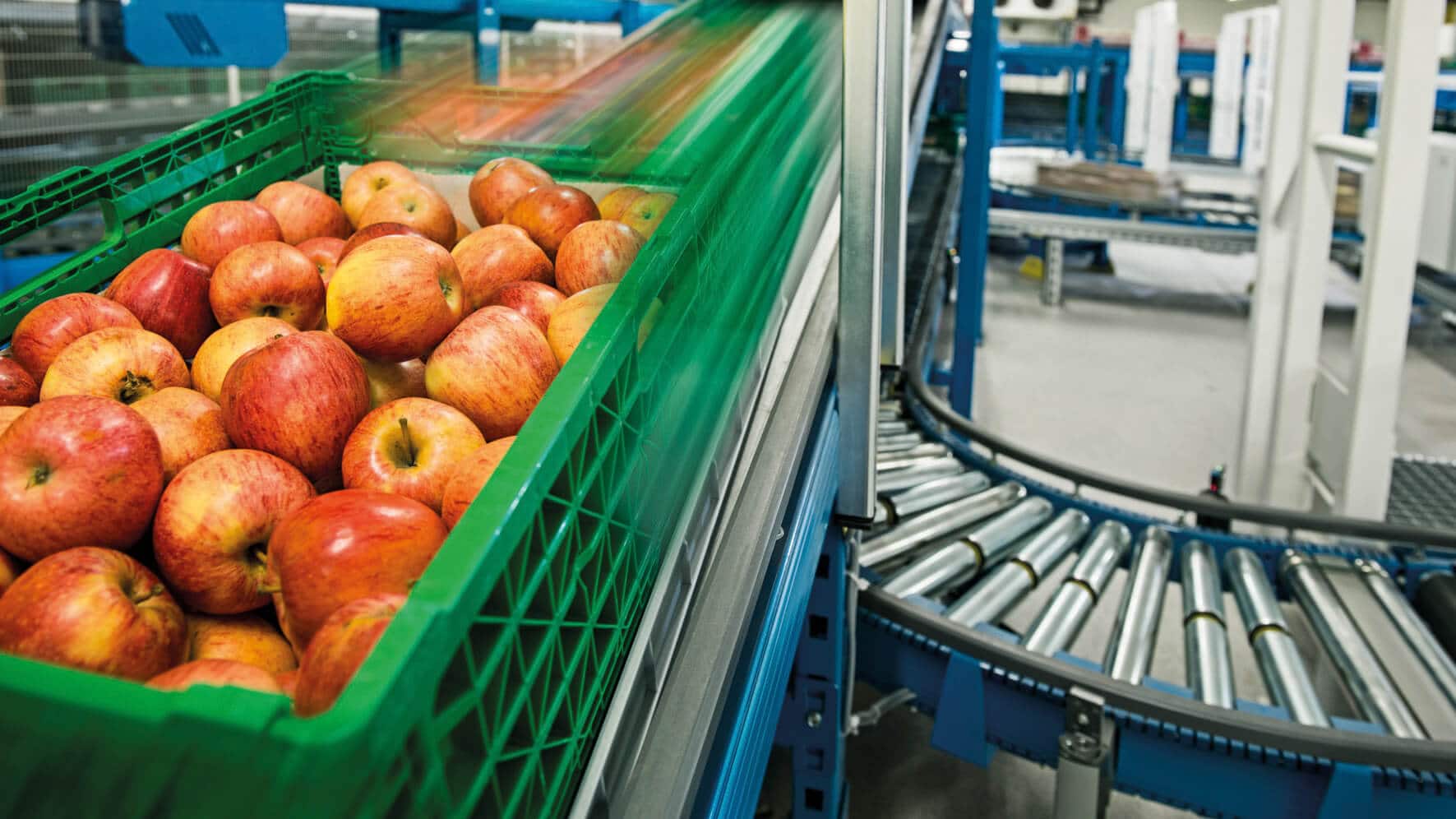 Our concepts use intelligent technologies that provide optimal sequencing.
In food retail it is critical that employees are able to fill the shelves in as little time as possible. The stores supplied vary in size and layout, as well as in the items stocked. This means that for each store, orders are picked individually and differ widely. When automatically processing groceries, criteria such as shop-friendly delivery, customer-specific item sequences and packing parameters play an important role. The solutions that involve innovative technology and intelligent software allow optimal sequencing for compiling orders and packing them in a shop-friendly manner. This results in time and cost savings in the stores.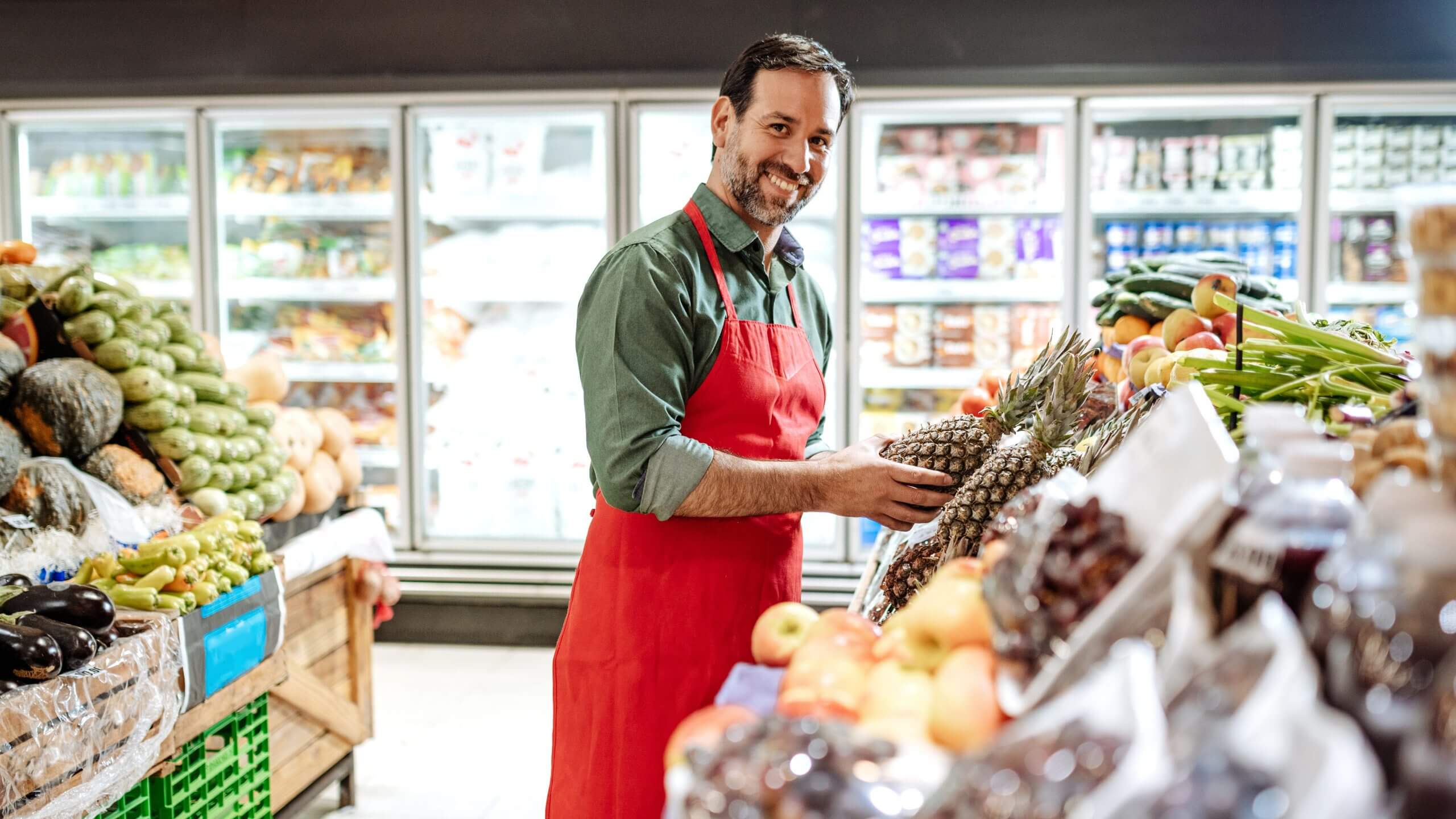 The many advantages of our solutions for brick and mortar retail: 
Ideal adaptation of the solution to the customer requirements
Efficient store delivery with semi- or fully-automatic solutions
Economical solutions
Automation solutions that are effective over the long run
Coverage of the complete range in food retail
Efficient storage and delivery
Ergonomic picking and reduced physical strain
Optimal support in B2B distribution
Counteraction for labor shortages
Precise sequencing
Future extensions and adaptations of the logistics processes possible

Fully-automated standard tray picking (FAST Picking) for fully-automatic picking of fresh foods
Fresh produce deliveries to stores of meats, deli products, dairy products, fruits and vegetables come in heavy standard handling units, which might include foldable crates from pool crate suppliers or cartons. The processing of handling units represents an enormous physical strain for employees due to their heavy weight.
With our fully-automatic FAST Picking solution, different standard handling units for orders are arranged quickly and efficiently. This space-effective solution allows error-free and economic processing of an extensive range of groceries. Switching to a fully-automatic processing of these standard handling units reduces the physical strain on employees to a minimum.

How FAST Picking works:

Fully-automatic depalletizing robots and destackers gently and efficiently prepare groceries for storage.
OSR Shuttle™ Evo stores, sequences and picks orders.
KiSoft Pack Master calculates the optimal packing arrangement for stable pallets and a high packing density.
Fully-automatic stackers and palletizing robots build shop-friendly store pallets.
The robust Powerline pallet conveyor system and the high-performance Streamline container conveyor system link the innovative technologies.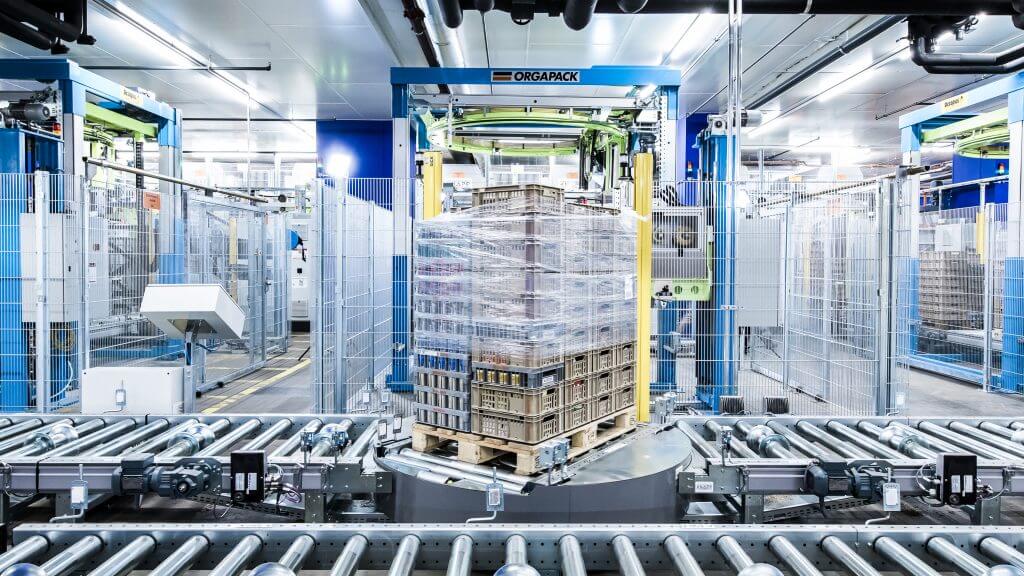 FAST Picking uses full automation to solve numerous challenges in logistics for the food retail sector
Missing space
In an ideal world, space and infrastructure would be endlessly available. In real life, space and infrastructure are sometimes missing which limits the possibilities for projects.
Individual demands
The consumer's individual demands constantly pose new challenges to food retailers. Along with a great shopping experience, customers want the possibility to shop for everything around the clock.
Different workloads
Nowadays, it's generally easy to determine what will be needed using experience and algorithms. However, with unexpected changes in purchasing behavior or fluctuating quantities and delivery times on the side of manufacturers, things start to get more complicated.
Minimization
By designing the solution space-effectively, using, the best possible components and demand-oriented utilization of the system, a maximum throughput can be achieved in a minimum space. This results in the greatest performance in a limited space.
Customization
KiSoft Pack Master adapts the load carriers to different store layouts for delivery to stores. Different containers and items are positioned on the load carrier in a stable and compact way – the calculation for this is carried out automatically, thanks to fast and easy master data capture.
Flexibilization
Individual adaptation of processes in the system allows the retailer to respond to changes in the order structure with flexibility. The scalable solution can be modularly adapted to any developing requirements should purchasing behavior change or growth become necessary in the future.

Full automation at Dagab guarantees maximum freshness for food retail in Sweden
Dagab Inköp & Logistik AB is a Swedish logistics company specialized in the storage and delivery of foods. As subsidiary of Axfood, Dagab is responsible for the logistics processes and the supply to stores. Up to 600 stores and small distribution centers are supplied with fresh groceries from the main DC in Jönköping. For the best in economical and error-free processes at the Jönköping site, Dagab opted for our FAST Picking solution. This fully-automatic solution processes an extensive range of groceries such as dairy products, meat products, fruits and vegetables economically and without error. This means efficient delivery to the stores on time.
Fully-automatic depalletizing robots and destackers for gentle and efficient grocery storage.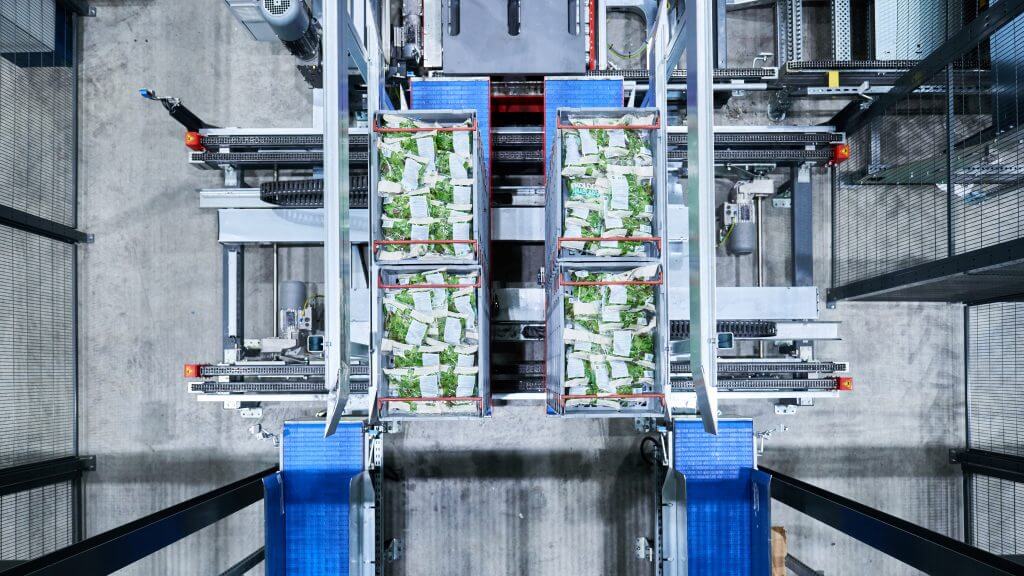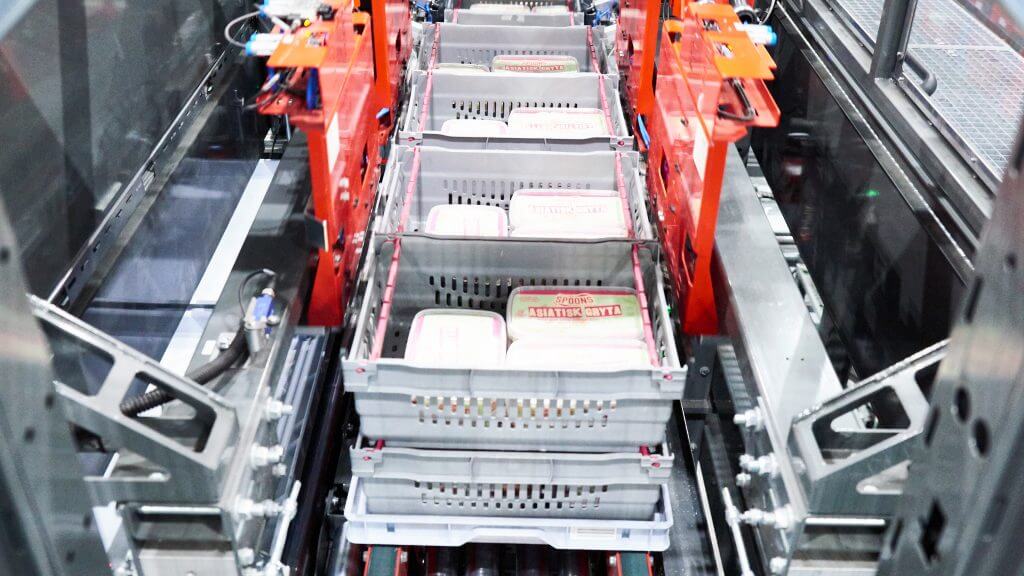 OSR Shuttle™ with 7,200 locations for storage, sequencing and picking of orders.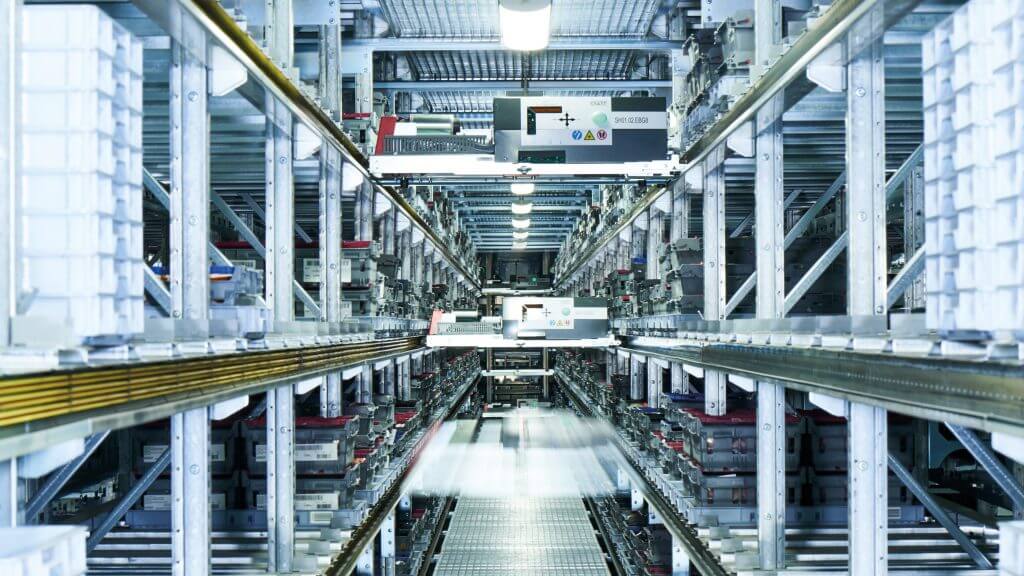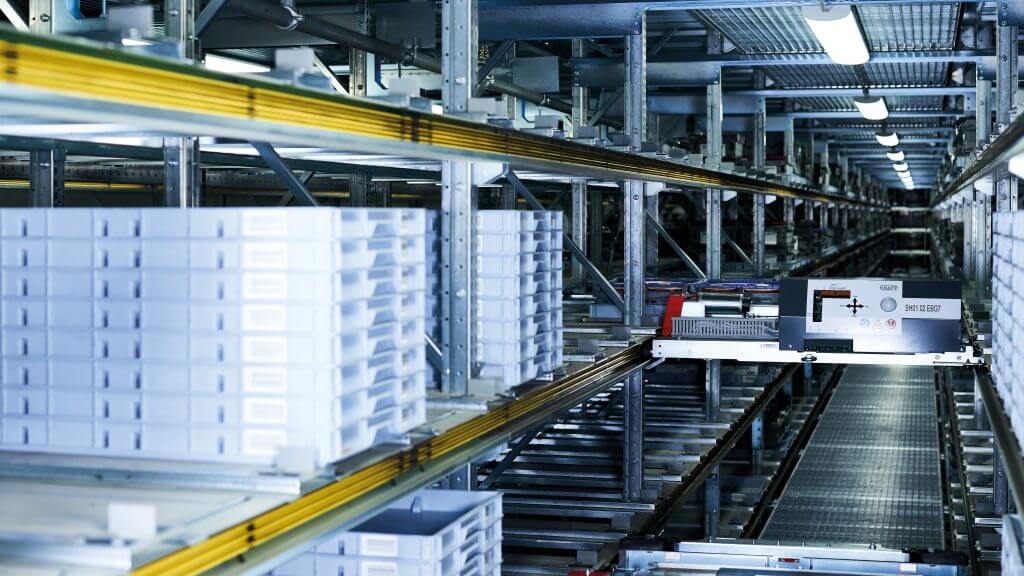 Fully-automatic stackers and palletizing robots for building shop-friendly store pallets.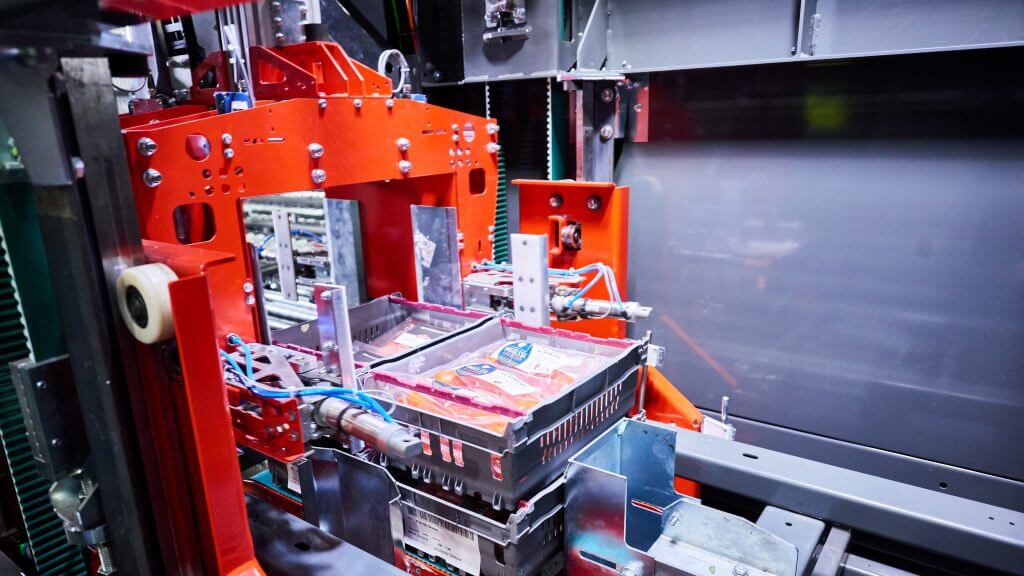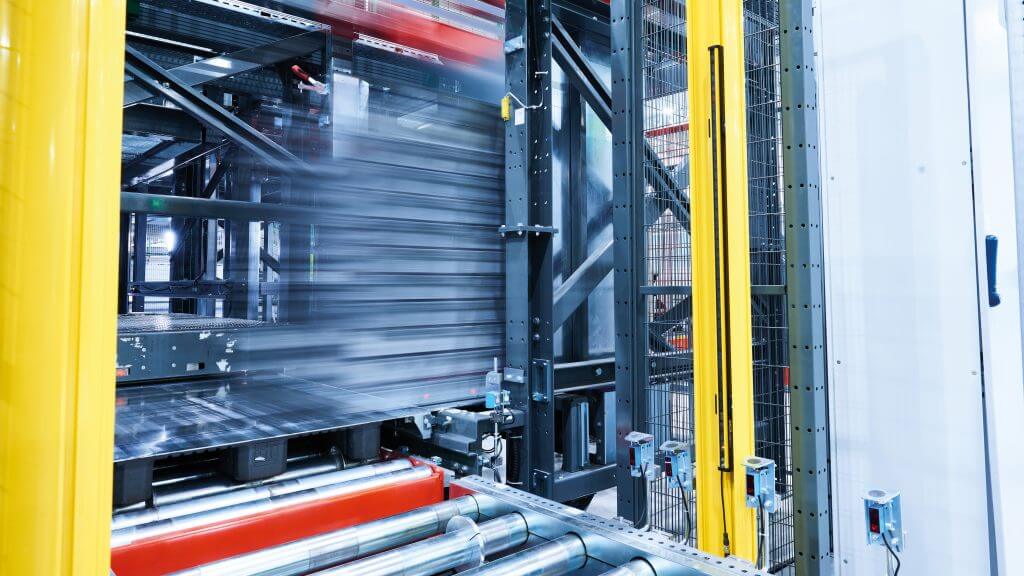 Ergonomic Pick-it-Easy work stations for manual depalletizing of mixed pallets and palletizing of small orders and mixed pallets with different recipients.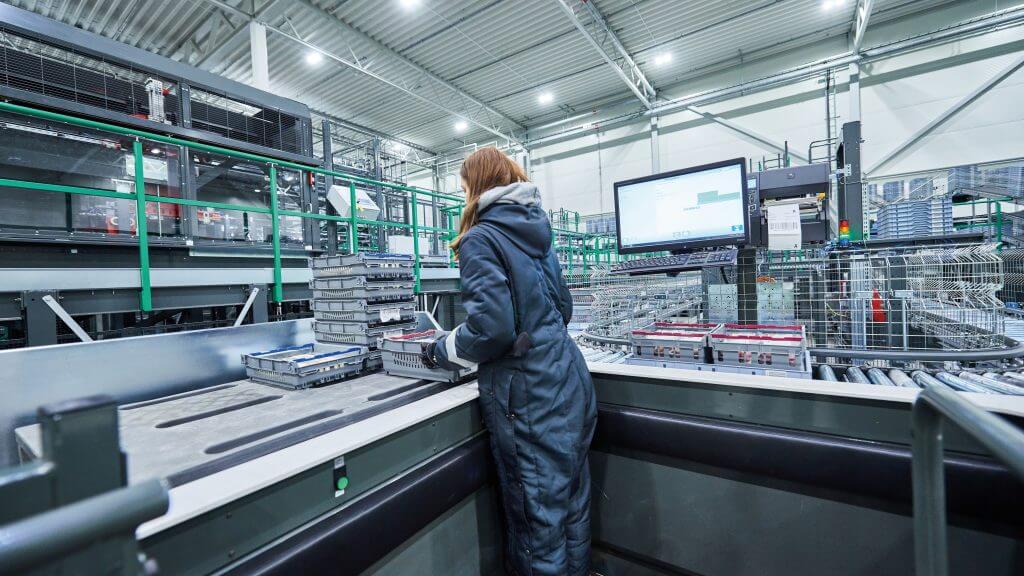 Experience Dagab's full automation