Normally, we run our errands several times a week. We mostly buy small amounts from well-stocked shelves in the supermarkets. The retail sector and the corresponding supply chains are specifically designed for this particular shopping behavior.
However, in exceptional situations, our shopping behavior may change at a short notice, which places unforeseen challenges on food retailers in stores and online. In such situations, the logistics processes in the background also need to be adapted to the new requirements.
Changed consumer behavior
In situations in which consumers predominantly buy ahead, the demand in the food sector strongly rises. This requires a higher availability of articles – something that is difficult to manage. Consumer groups who so far shopped in stores of brick and mortar retail, for the first time switch to other, alternative channels. As a result, e-commerce currently experiences a growth rate like never before.
KNAPP is a dependable partner in any situation
In these times, a dependable partner who quickly and proactively provides support in the background is absolutely necessary. A partner who takes the required measures and thus ensures the supply of the population. Be it a small business, a large supermarket chain, an e-commerce retailer or a combination of these – in challenging times, all of our customers in food retail need more support than ever before.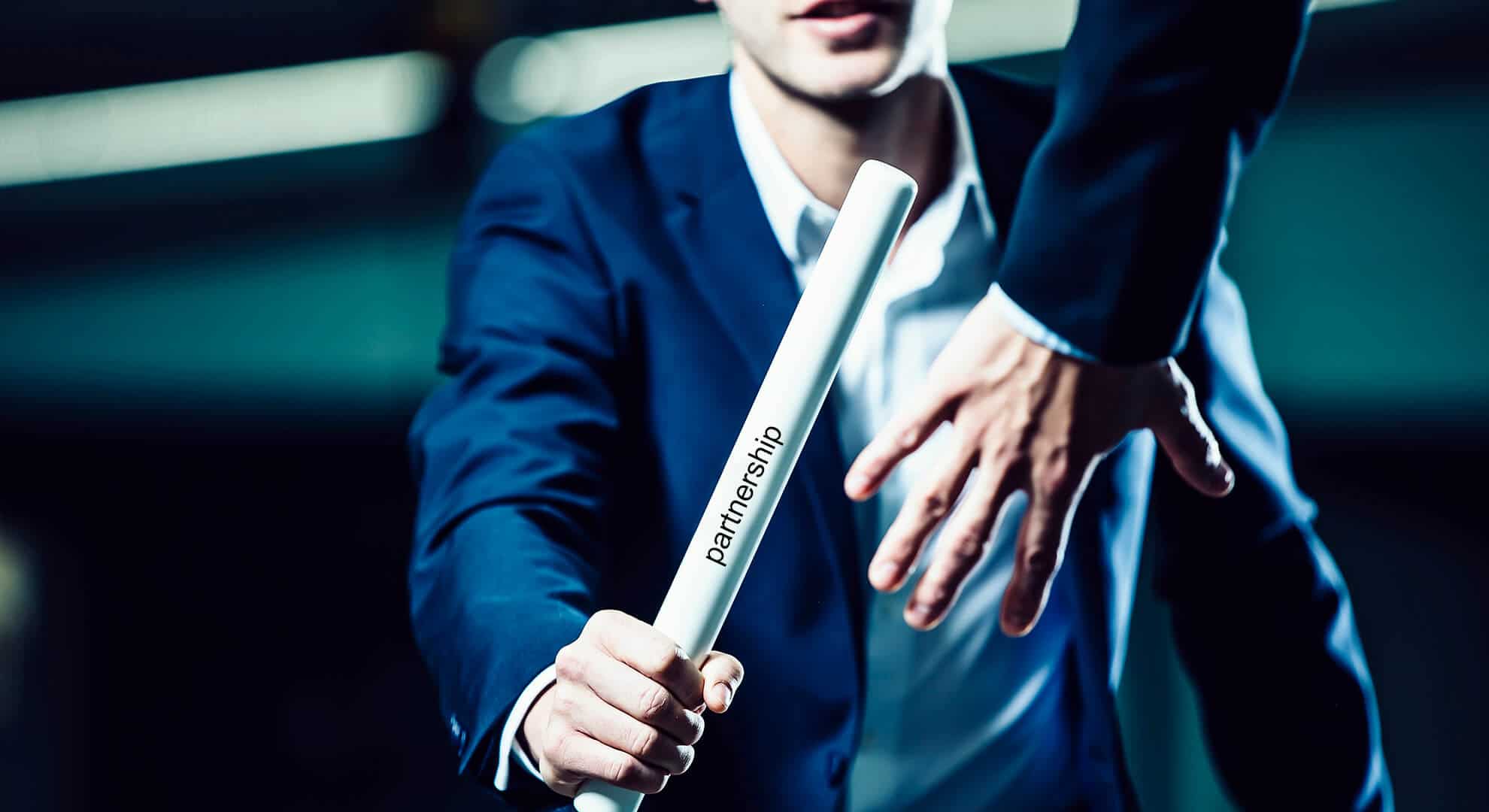 Fresh goods in stores every day
In brick and mortar food retail, KNAPP offers solutions that are optimally adapted to the requirements of the retailers. The concepts include fully-automatic as well as semi-automatic solutions. They relieve the strain on employees in strenuous and monotonous tasks. In exceptional situations, a high degree of automation reduces the risk of failure for the operating company. With flexible and fast extensions and modifications of existing systems, KNAPP helps its customers in adapting the installations to the changed consumer demands. This ensures the daily delivery of fresh, high-quality groceries and the supply of the population during these times of crisis. In addition, this solution can also supply e-commerce distribution centers with food for preparing online orders.
Currently, it is also extremely important for small, stationary retailers to provide the consumers with food directly at the point of sale – ideally without contact.
In-store solutions in the food retail sector
Project RetailStore by KNAPP offers a completely new in-store solution. The system combines the benefits of brick and mortar retail with those of online shops and translates them into a unique, contactless customer experience. Central to the solution is an intelligent picking system that handles the extensive range of articles, storing them securely in minimal space. The solution is complemented by features such as interactive screens and a 24/7 output tray. Payment procedures can of course also be integrated in the networked store.
The solution comprises a stand-alone and a fully-integrated variant. In the stand-alone solution, all components are permanently installed in a compact box. In this way, the integration of the system in existing store concepts is extremely quick and easy. It can also be used outside the store building.
In the fully integrated solution, individual components such as interactive screens or output trays can be combined and installed.
This concept is, for example, implemented at "Der Kreisler" in Southern Styria – the first Austrian digital (in its final stage) specialty store. In the future, using four order terminals, consumers can select and buy local and regional groceries around the clock. Completely contactless. The project is an important pillar in the regional supply infrastructure for the local residents. Value creation stays in the region, jobs are secured in the long run, short supply routes are guaranteed and new sales channels emerge.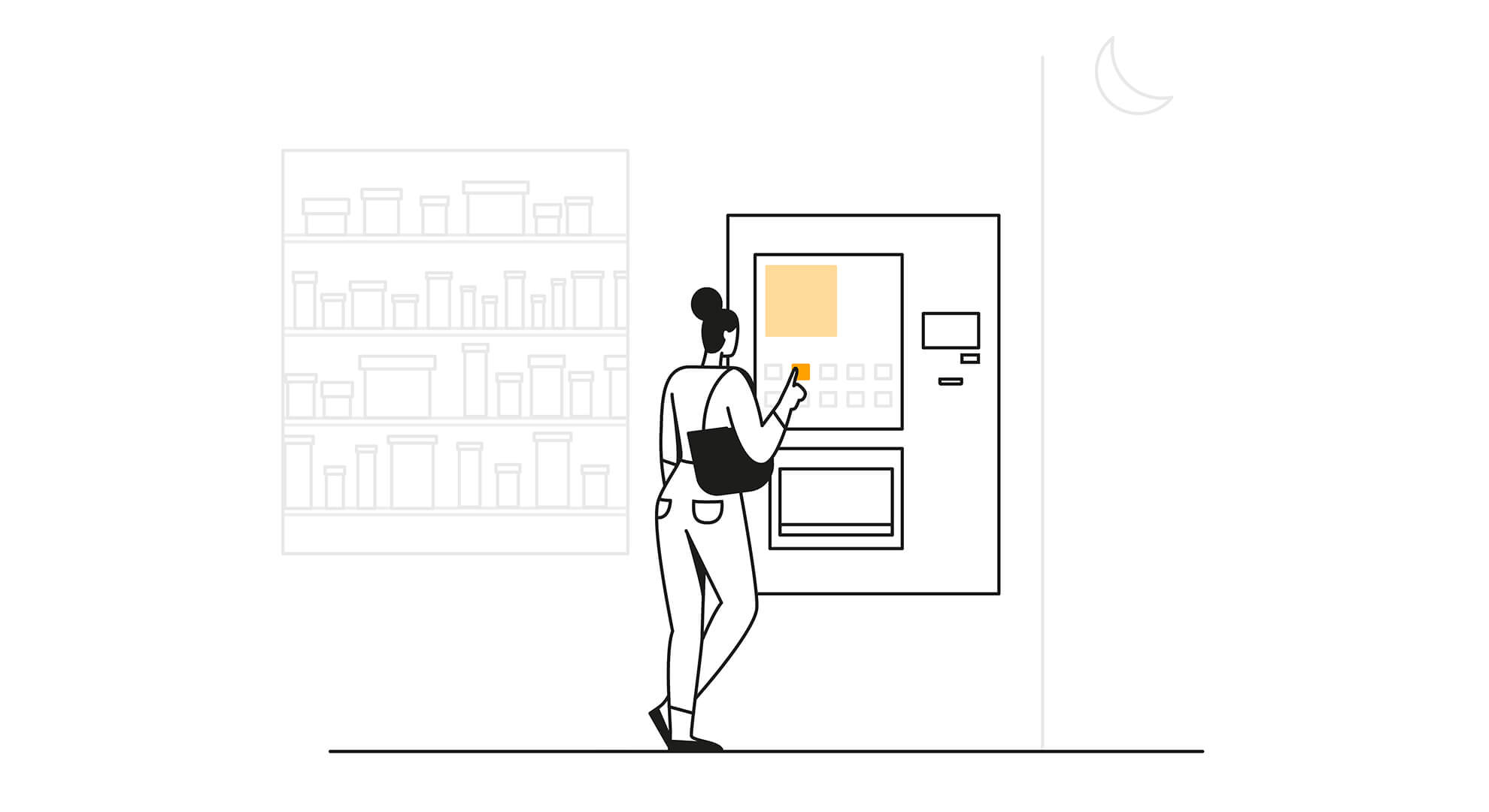 Not only the brick and mortar retail is faced with strong peaks, online food retail also experiences a growth rate like never before.
Trend towards online food retail
Due to the present circumstances, consumers change their shopping behavior also by increasingly buying groceries online. Many retailers are not sufficiently prepared for this rise of purchases through their online portals. An economic and fast order handling is an essential part of the logistics processes in the background. This is the only way to ensure timely and direct delivery to the end customers.
With solutions for online food retail, KNAPP supports the daily supply of consumers with a wide offer of fresh produces. The processes can optimally be adapted to different order volumes and the entire article assortment can efficiently be processed for supplying the customers. Thanks to optimal planning and sequencing, the cold chain is also maintained and articles are handled very gently.
The concept considers hyperlocal, local, central or regional distribution centers that can be semi-automatic or fully-automatic.
The trend in the food sector generally moves towards e-commerce. We expect a high growth rate in this area. Topics such as home delivery and full automation also become more important. With this in mind, we are constantly working on standardized solutions for e-commerce fulfilment and the corresponding highly automated distribution centers.
Absolutely reliable service
Especially in challenging times, KNAPP Customer Service makes an important contribution. It supports the customers in securely processing their orders. This ensures the supply of the consumers with groceries in stores and through online channels.
Stationary and online food retailers as well as customers in the empties sector currently have a high demand in support services. In addition to the standard services of the Customer Service – such as the continuous availability of the Hotline (24/7), the support by the Customer Care Manager and on-going remote services – further support packages were established:
Additional support by Residents on site. This includes, for example, system monitoring, quick troubleshooting and extended maintenance measures.
Moreover, systems are checked several times per day.
Additional technical stand-by personnel is provided.
Warehouse processes and visualization systems are continually monitored remotely.
The Customer Service offers additional assurance by combining the support of on-site technicians and remote support. Continuous monitoring and reporting of key performance factors play a central role.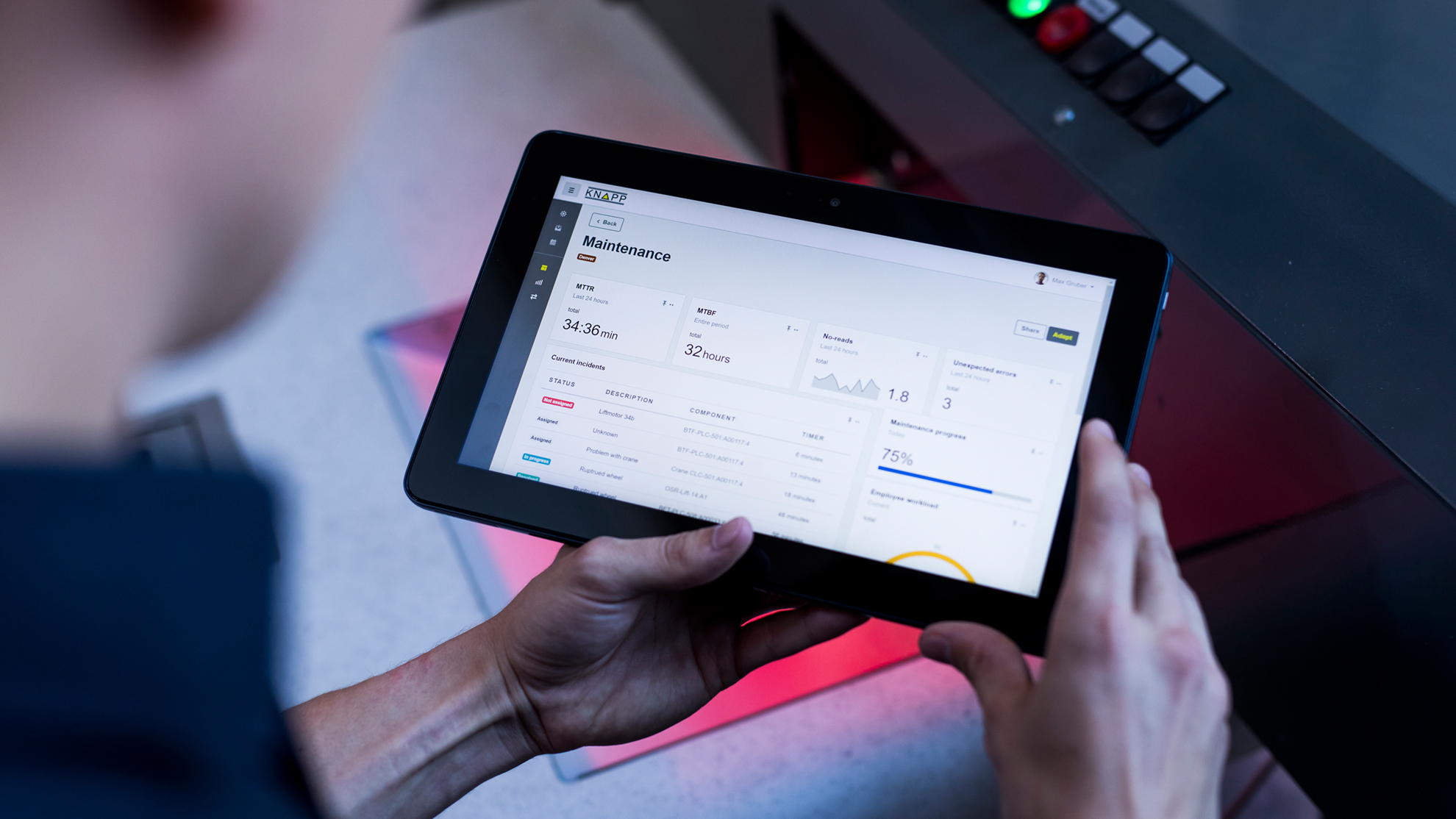 KNAPP understands the current challenges as an opportunity to grow together with its partners and to prepare them for future changes in consumer behaviors. "In the future, we must think through scenarios for unforeseen leaps in growth. Changing volumes and high demands in flexibility must also be considered. We will continue to focus on the trend towards full automation and e-commerce as well as develop efficient standard solutions", concludes Hansl.
4 minutes reading time
Additional Information
For more information on logistics solutions for food retail, feel free to get in touch with us at ksi.sales@knapp.com