"In 1977, Bill James published a landmark manual that codified the empirical analysis of baseball. During the Oakland A's 2002 season, General Manager Billy Beane famously used some of these concepts to field a team that, as a result, over-delivered on their value relative to their salaries. The sports data revolution was born."

— MIT Management Executive Education, Moneyball for Business
Virtually everyone is aware of this story thanks to a best-selling book and an Academy Award-winning film. A new data-driven approach to building a competitive baseball team led to a Major League Baseball record for consecutive wins and a World Series championship.
Billy Beane famously said, "You can't do the same thing the same way and be successful for a long period of time." The sports data revolution has literally changed the game.
Applying Moneyball principles to digital supply chains will be game-changing as well. How do you 'Moneyball' your supply chain? As Billy says, "We've got to think differently. Your goal shouldn't be to buy players. Your goal should be to buy wins."
Just as great players alone don't win ball games, warehousing mechanization alone doesn't deliver success. You need comprehensive supply chain software that connects people and technologies and creates intelligent processes.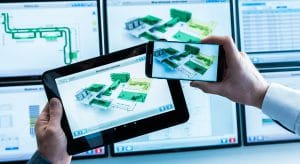 "You're not even looking at the problem."— Billy Beane
Data alone is not enough. You need supply chain analytics that inform decision making across all resources:
People
Goods
Locations
Processes and
Machinery
Our intelligent intralogistics software links business processes to warehouse technology to ensure consistently efficient and effective operation, from the warehouse control system (WCS) all the way through to machine control systems. It was purpose-built for our flexible, adaptable, networked warehouse hardware. It's built-in versus bolted on. As a result, our hardware and software work seamlessly together in a fully integrated, fully interconnected way that derives maximum value from your supply chain.
The unified hardware and software approach results in smarter, faster, better fulfillment because it has:
Fewer interfaces
Streamlined communications
Built-in data acquisition and collection
Software that "speaks machine" in real-time
Functional, modular hardware and software building blocks
Our intelligent software doesn't just collect data. It analyzes it, compares it and uses it to make continuous process improvements that:
Streamline operations
Build real competitive advantage and
Create a value chain for today and tomorrow
Our software forecasts, structures and orients data, so you can make the right decisions at the right time and use the full potential of your supply chain. It allows you to:
Contextualize data to conduct relevant analyses
Consolidate data and make it accessible for the right decision makers
Utilize predictive models to solve problems around profitability, labor, SLAs and more
Billy Beane says, "Don't listen too closely to those that are emotionally attached to the status quo." When you embrace a data-driven supply chain, you say no to the status quo. You say no to silos. You say no to inefficient operations. You say no to making decisions based on gut feelings.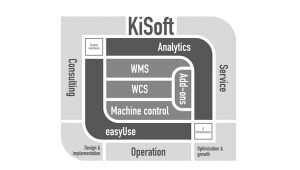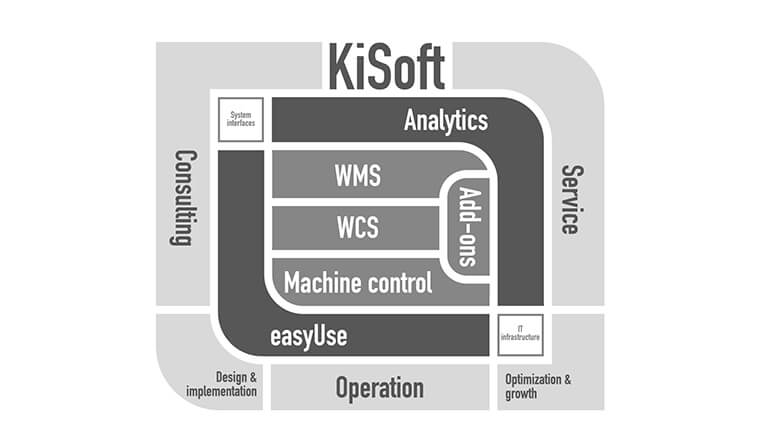 A holistic approach to intralogistics distributes intelligence and unifies data, so you can run your intralogistics system at optimum performance during every hour of operation. When it comes to fulfillment, intralogistics is the art of organizing and optimizing the flow of goods and information from goods-in to goods out. In an Order-Anywhere/Same-day Delivery world, retailers need exquisitely choreographed fulfillment operations.
Our intelligent logistics software accomplishes all this and more. Within milliseconds, decisions are made based an enormous database  – which could be called predictive, real time fulfillment. The software lets you benefit from the combination of state of the art tools, such as:
Artificial intelligence and machine learning
Computer vision
AI robotics
The Internet of Things / IoT
Cloud architectures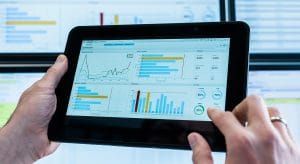 From single actuators and sensors up to complete value chains – everything is integrated into a single portfolio of modular software solutions that provide what is necessary to create added value in the digitization of logistics.
It helps you use available resources more intelligently by:
Taking all resources into consideration in a context of constantly changing factors
Leveraging machine learning to steadily improve operations in a systemic way
Scheduling all resources to eliminate bottlenecks and overcapacities
Prioritizing maintenance tasks to minimize downtime
"If you challenge conventional wisdom, you will find ways to do things much better than they are currently done." — Billy Beane
You have to challenge everything. When it comes to the supply chain, think beyond logistics. Look for ways you can use your supply chain to give your customers what they want. Create a value chain designed to deliver the outcomes you wish to achieve for your customers and your company.
KNAPP intelligent intralogistics software forms a dynamic network of information, people, goods, raw materials, locations and processes. Secure and fully integrated, this network cushions the impact of logistic challenges and helps you look at the big picture. It can help you know when customer requests are changing; when they want faster delivery or more choices.
Billy said, "We've got to use every piece of data and piece of information, and hopefully that will help us be accurate with our player evaluation. For us, that's our life blood." Data is the lifeblood of modern logistics too. It can help you achieve warehouse excellence in a more complex operating environment and fully leverage next-generation automation to increase speed, quality and efficiency.
Coronavirus is a wake-up call for supply chain management. When vital information is not available or accessible across warehouses, supply can be disrupted and responses uncoordinated. We've seen plenty of that during COVID-19. However, when companies have information at their fingertips before a potential disruption, they have the intelligence they need to rapidly adapt and prevent disruptions.
To reduce costs, maximize profitability and grow, retailers simply must reinvent themselves. They cannot endure in the long-term without doing so.
2.5 minutes reading time
Additional Information
Further information
To learn more about intelligent automation, check out these articles.