We are fueled by a passion for logistics and the desire to create unique solutions for our customers every day. We see ourselves as a partner to our customers, an approach that is central to all our activities. As the strong partner on your side, our mission is to always provide you with the best logistics system for your business.
Success involves looking at things from many different angles
From a variety of different perspectives we gain what we need to understand a project in its entirety. This is why every project team is made up of specialists whose different skills and personalities complement one another: from the design magician, to the number cruncher, to the technology nerd or the service aficionado. Get to know what a typical project team at KNAPP looks like and how the different phases of a project are tightly linked with each other. Colleagues on our international team give us insight into their daily work and talk about their fascination with and passion for logistics: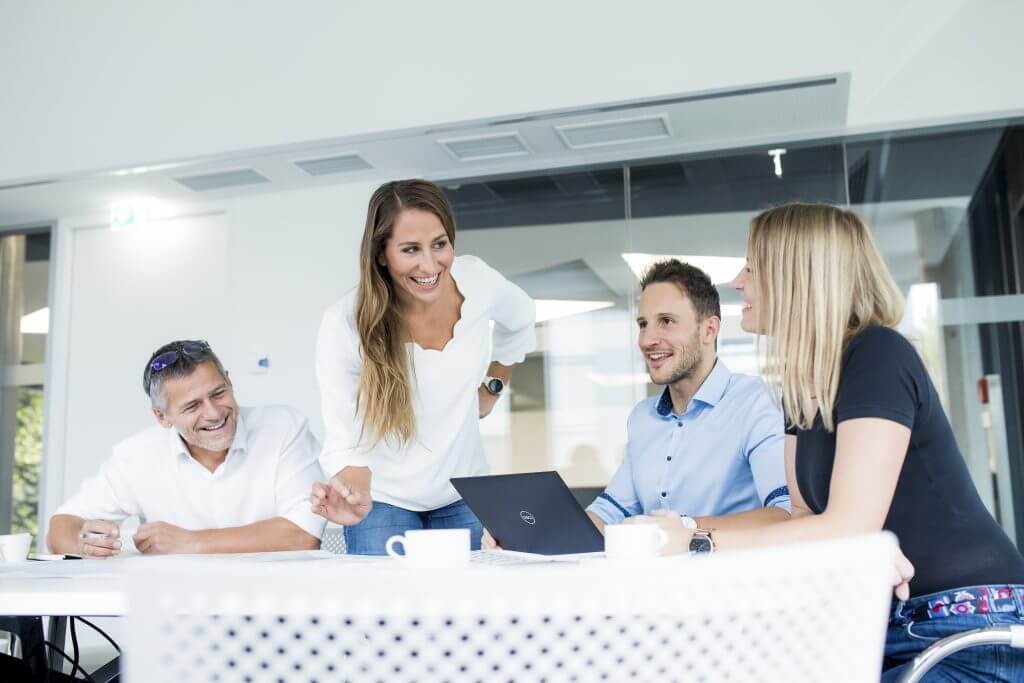 1. The right start
A logistics project is a bit like a Formula One race: Getting off to a good start is critical. During the start phase, we work with our Sales Management to put the right team together. We get the experts from our customer together with our own internal experts and provide the right representative in the customer's region.
"
"
"Trust is the foundation of all our activities here at KNAPP and is important for successful collaboration over the long run. We have proven ourselves as a reliable, trustworthy and innovative partner to our customers through the years. My guiding principle at work is: Never promise more than you can achieve, but always achieve more than you promised."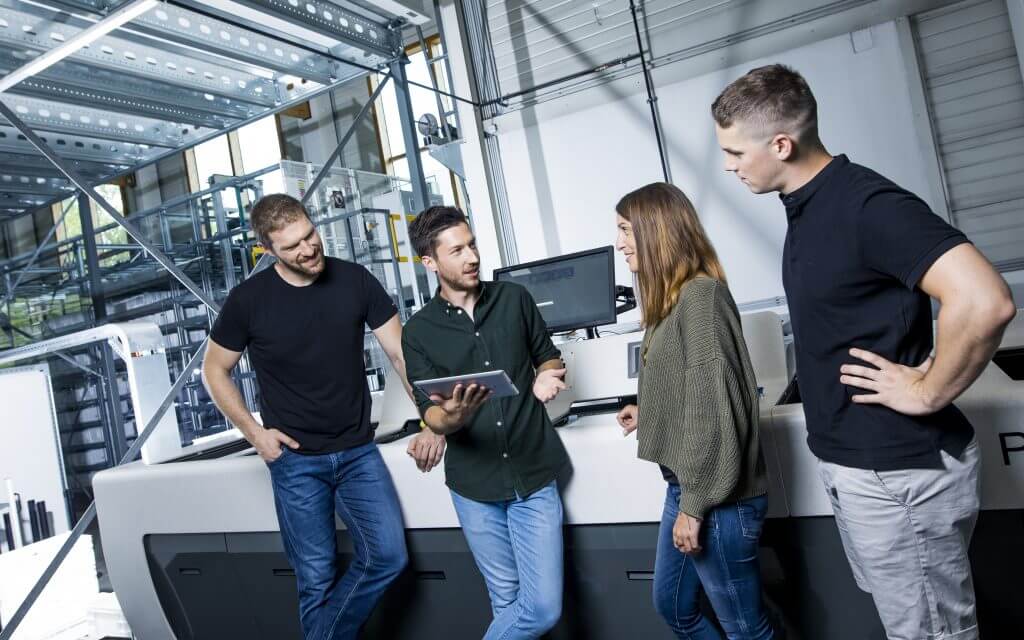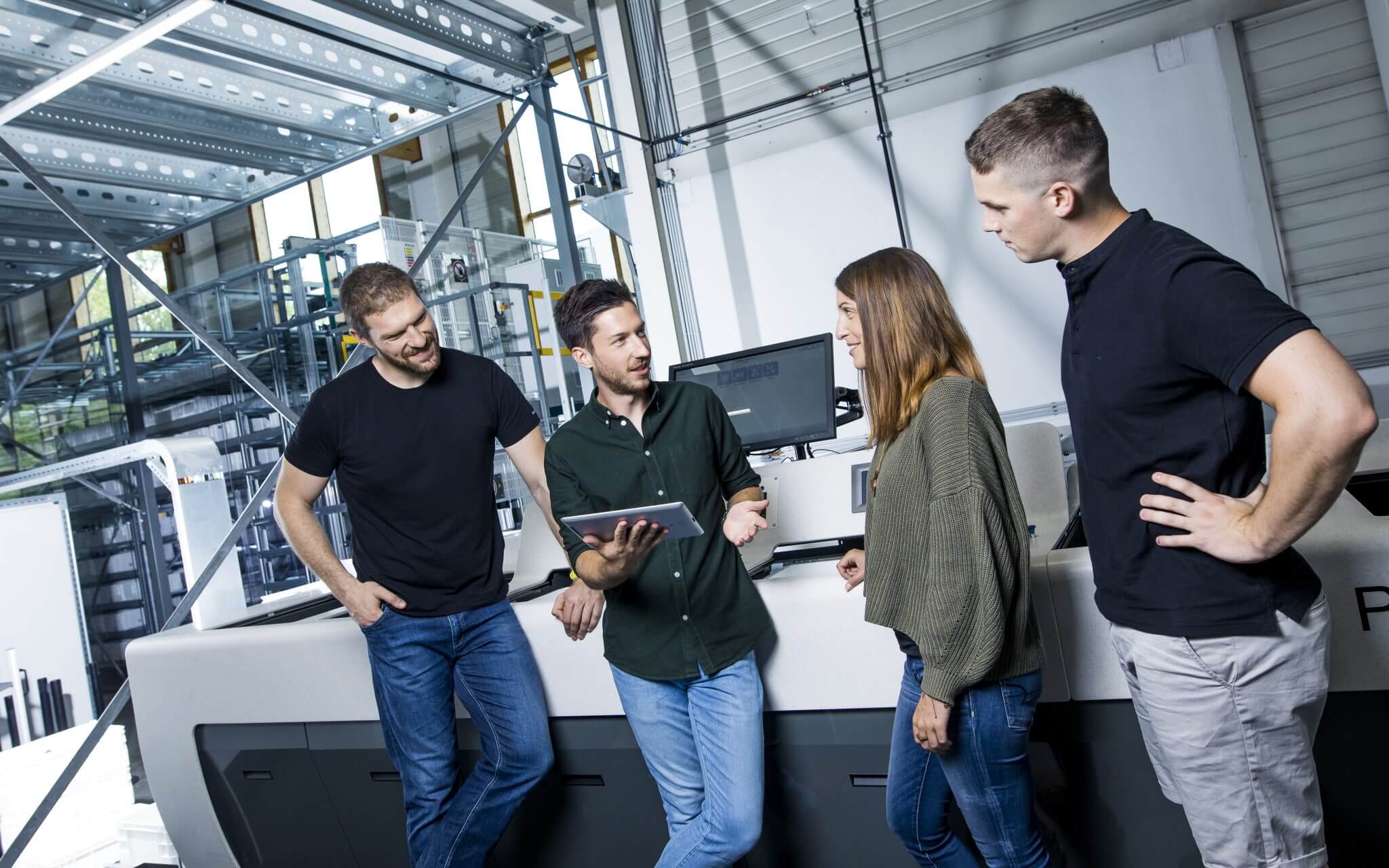 2. The right design for your goals
Our customers' logistics goals and requirements are individual, and so are our solutions. We use an intelligent system of modular technological building blocks in combination with our experience in the industry and passion for logistics projects. Step by step, our design engineers create the right processes and design layout for the system, starting in workshops and 3D simulation models, using the latest methods.
"
"
"The perfect system is different from customer to customer and depends on the individual goals and priorities. Good automation keeps the balance between criteria such as level of investment, number of employees, flexibility for the future and performance or delivery capacity. Therefore, we develop the ideal system in close dialogue with our customer. You cannot just pull it out of a hat. It requires teamwork. Everyone has to work hard on the challenge presented. Creativity is important in combining the right technologies in the right way and optimally dimensioning the system. We also need grit to tap into new areas of application for technologies such as the use of a pharmacy autopicker for exclusive jewelry and watches."
3. The right fine tuning
From design to sophisticated and detailed planning: Each cable, screw, switch and software function is prepared in detail. Our planning experts take care of it all. Flexible cooperation is essential, as continuous coordination between Design Engineering and Final Engineering ensures efficiency and quality. The right planning is also crucial for the smooth production and installation of your system.
"
"
"This phase always fascinates me because it's when a system concept turns into a concrete plan. Taking the design plan as our basis, we break down the customer's use cases to the smallest chunks. Where does a transport container need to go? Which commands must the warehouse control system give, with millisecond precision? How should the work stations be designed to ensure that the employees stay healthy? Our work is a bit like putting a gearbox together: Many wheels, shafts and gears have to be assembled into a functioning unit. It's our job as well as our passion!"
4. The right project management
Someone has to keep an eye on everything and, in our case, it's the project manager. The project manager is the interface between everyone who is involved in the project and is responsible for keeping deadlines, coordinating the team, monitoring the costs and much more. Reacting quickly is essential: Pooled competencies, fast access to experts and standardized methods support our project managers in efficiently implementing your project up to the startup of the system.
"
"
"The key to successful projects is open communication throughout the entire project. By pooling expertise, we create the basis for this communication. Our sector focus enables us to incorporate new insights from the business areas of our customers into each phase of project development. Cooperative partnership starts with the first discussion and continues through implementation, system startup and on to optimized warehouse operation with the entire system at full production."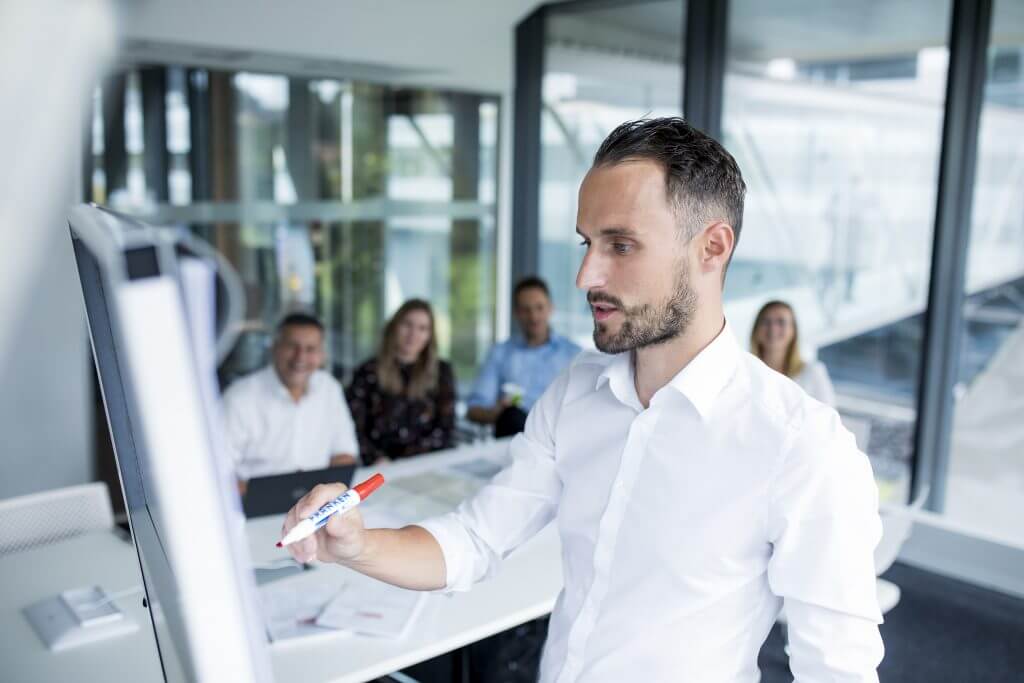 5. A glimpse of the future
No project view is complete without looking to the future. We don't need a crystal ball, instead, we use the latest analytic tools and a hands-on attitude. That is how we transition smoothly into service support. While the requirements of the market and logistical challenges are constantly changing, our account management keeps on the ball with the customer. New challenges? We can respond quickly.
From Paris to Atlanta via Mexico City and on to Melbourne: We have more than 43 service offices and 8 production sites worldwide making a significant contribution to the success of a project. Our global network of representatives means that communication, response times and delivery deadlines are all rapid and uncomplicated. Spare parts management or service call-outs are quickly and efficiently coordinated.
"
"
"We think that service is part of the solution, right from the start. We develop every service solution together with the customer. This is where we can be a strong partner, who not only supports a system technically, but also ensures its best possible performance and adapts it to new challenges. As a Business Operation Partner, we pass on our knowledge of logistics and help our customers to be even more successful."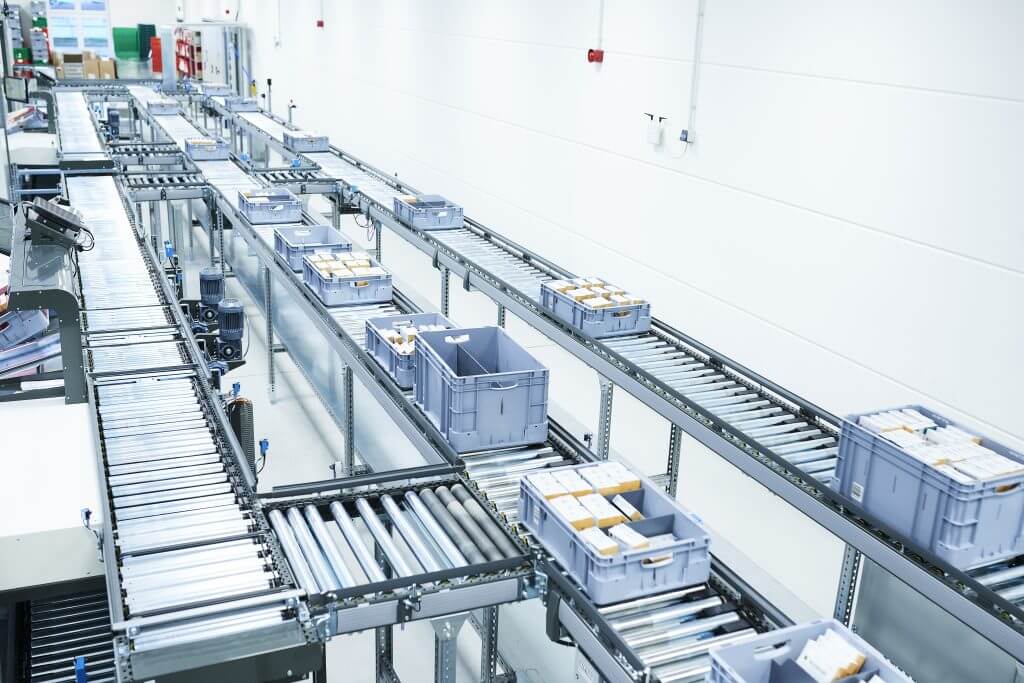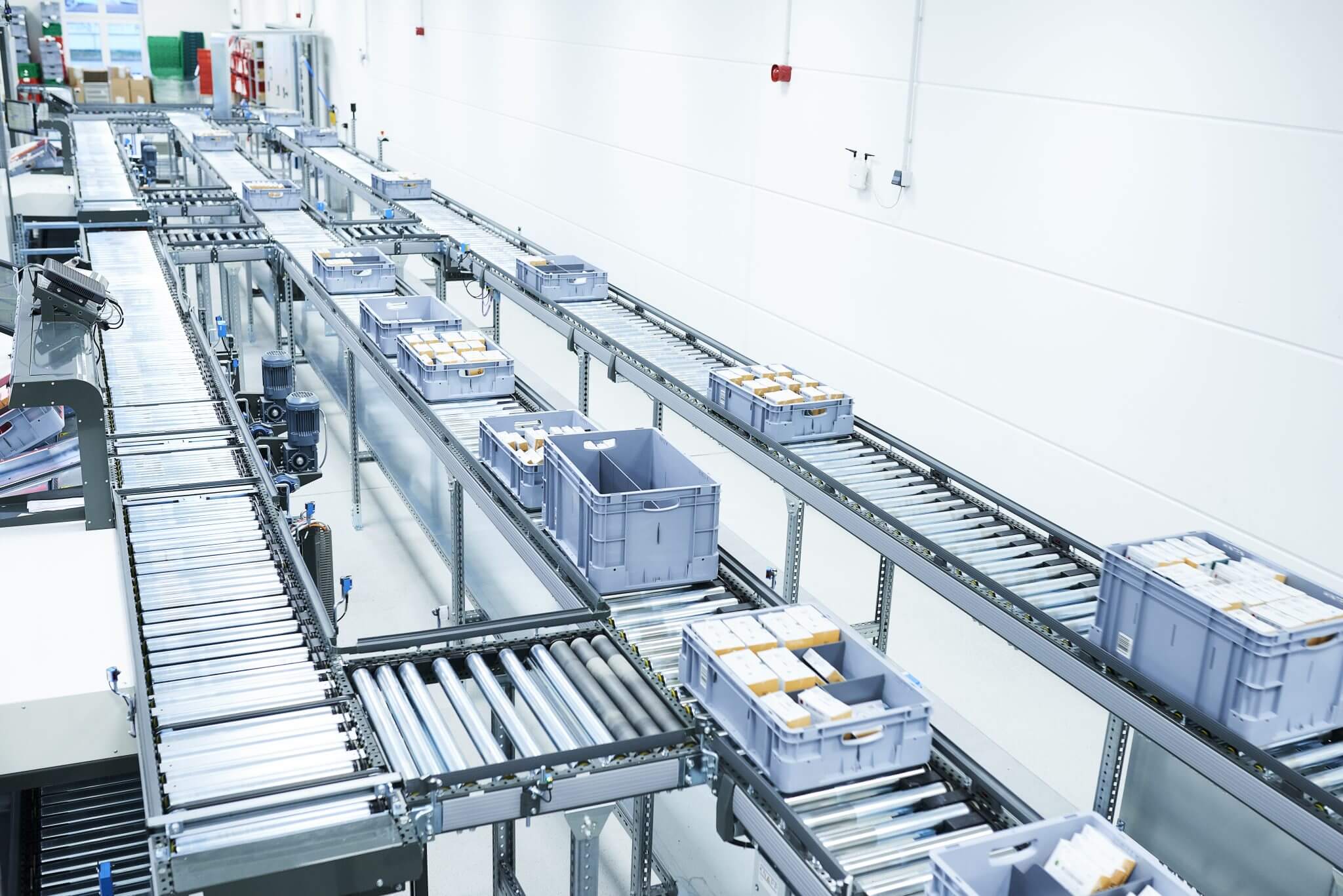 Logistics is our passion, therefore we offer:
Customized systems: Adapted to your individual use cases
Flexible and scalable: Reacting quickly to changes or integrating new businesses
Economical warehouse operation: Sufficient power and capacity for peak periods throughout the year
Intelligent and data-driven: Continuous overview and basis for important business decisions
Expertise, partnership and a passion for logistics
A holistic view of the project from start to go-live, bundled expertise, up-to-date methods, network-based working and a good portion of the KNAPP spirit: These are the elements that ensure project success and that, to us, mean "a passion for logistics".
"
"
"It's exciting to start with a data analysis, to compare concepts, to get a technical solution on paper, to manufacture the necessary components and finally to put them into operation and see the system up and running in reality. Witnessing this is one of the great privileges of our work. I am proud of the team spirit and the commitment with which we combine our technologies and our know-how across the company to create efficient and future-oriented logistics solutions. This is how we ensure success and the competitive edge for our customers."
3 minutes reading time
Additional Information
Do you share our passion for logistics, and are you interested in taking on an exciting challenge at KNAPP in Sales, System Engineering or Planning? Apply to work with us:  https://www.knapp.com/en/career/