03:00 minutes reading time
What Do Retrofit Mechanical Engineers Do?
Nothing lasts forever, not even warehouse logistics. The first shuttles we sold are now about 20 years old. You might think that they have fulfilled their purpose and that it's time for something new – but is that really the case? We at KNAPP say "No". Thanks to our forward-thinking approach, even our oldest systems still have a great future ahead of them.
We have numerous employees in the retrofit area who deal with exactly this topic and find solutions for our customers to extend the product life.
The job as Mechanical Engineer in the Retrofit area, for example, is also the perfect career springboard to dive into our KNAPP product world. Read more in this article:
Why retrofit? What is retrofit?
As a reliable business partner, it's important to us to continue providing support for our customers and their systems even after their product life cycle has come to an end, when many of them are faced with these questions:
Should we invest in a new installation or modernize our current one? Or should we just continue operating the old system and risk not being able to obtain spare parts – or does a retrofit make more sense?
Due to the uncertain market situation and rising costs for storage space and raw materials, many of our customers are opting for the latter. This is why we created our retrofit and revitalization program for shuttle systems, conveyor systems and all our software. In doing so we want to extend the service life of our customers' systems – and our shared partnership with our customers. But what exactly is a retrofit?
Retrofit = modernization and revitalization
Along with upgrading mechatronic, electrical and mechanical components, a retrofit requires rethinking the system design. Retrofitting takes the customer's current and future business requirements into account to provide maximum business continuity and performance.
Revitalization
Revitalizing a system means only replacing individual components, such as part of the conveyor system, to ensure the warehouse continues to operate over the short or medium term.
Retrofitting is more than just upgrading the hardware and software or replacing old parts. Processes and components are also checked and a new solution is designed to meet our customers' current and future requirements while making use of existing space, steel and other resources. This not only saves costs, but also has a positive effect on CO2 emissions. In conclusion, a well-prepared and well-thought-out retrofit allows our customers to meet the demands of their sector, profit from greater system reliability and an unlimited supply of spare parts and remain sustainable for the future.
The need for retrofit and revitalization projects is significant and demand continues to grow. The reason for this is our substantial number of existing customers, which is why we're looking to expand our retrofit team.
But what exactly does a retrofit mechanical engineer do at KNAPP?
Our colleague Michael Pfingstl, Head of Service Projects & Retrofit in International Customer Service at KNAPP, is passionate about retrofits.
This makes him the perfect person to explain why retrofitting is such a hot topic, what makes it different from a simple modernization, and what exciting job opportunities retrofitting holds.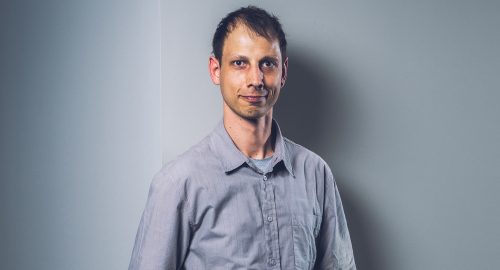 Michael Pfingstl, Head of Service Projects & Retrofit, International Customer Service at KNAPP
What are the main tasks of a retrofit mechanical engineer?
Michael: You're involved in the project from the planning phase all the way to startup. You plan components for modification, expansion and modernization projects and design the mechanical layout. At the same time, you're also in contact with our customers and clear up any details and open questions – here or on site. Taking stock of customers' warehouses is one of the most important requirements for a successful retrofit project because the situation on site has usually changed quite a lot in the past few years. In the final phase of the project, you work together with our Installation and Commissioning teams to successfully implement our retrofit.
What requirements are there for this job? (education, previous knowledge, interests)
Michael: You definitely need to have completed a technical education (higher technical college, university of applied sciences or technology) in logistics, supply chain management, automation technology, mechanics, mechatronics or a similar field. Relevant experience in intralogistics, logistics or industrial warehouse system construction is also an advantage, especially when it comes to working with our existing installations.
As an international company, we prefer to communicate with our customers in English, so it's important that your English is up to the task. As a mechanical engineer, you do more than just communicate with our customers from your desk; you also get to visit upcoming retrofit systems and will spend about 10 % of your time on business trips, which is an exciting way to shake up your office routine.
Since we plan retrofit projects together with our customers and our functional departments, this job will involve managing deadlines and some stressful periods. You should be able to keep your cool and set priorities. Mechanical engineers should also be good communicators, show initiative and have lots of ideas. You serve as the link between sales and development, which means your input is key for deciding on what the next step of a successful retrofit should be.
What does an average day at work look like?
Michael: You play a pivotal role in a retrofit project. You take the first step in the project, you're the most important go-to during the entire implementation and you provide all documentation to our Production department once the project is completed. Finally, you support our Installation and Commissioning teams in successfully implementing the project. But let's take it from the top: As soon as a retrofit project is sold, you draft a new layout based on the customer's existing system. In doing so, you pay attention to all the technical details and clear up all important points with our internal functional departments. You're also our customers' direct contact person and you get to see the system firsthand. With all this information, you bring the concept to life and turn it from a concept to a real retrofit project. This is one of the most important tasks in the entire engineering process.
In your opinion, why does this job have good prospects for the future?
Michael: We've been supporting our customers with our automation solutions for decades. While our shuttle technology revolutionized the logistics market in the early 2000s, some of our conveyor systems or automated picking systems are significantly older. So there's pretty high demand for retrofit and revitalization projects. Our goal is to make our customers' systems fit for the future – and as a mechanical engineer, you'll be doing just that.
What do you like most about your job? And what challenges you?
Michael: I definitely have fun working together with my team. From an engineering point of view, my favorite thing is getting to work with our entire KNAPP product line when doing retrofits. You don't just become an expert in one product, but in all of them. Plus, you get to collaborate with customers in all sorts of industries from all different cultures and with different languages. You get to see systems that have been in operation for a few years, or for a few decades. No matter what, I get to team up with our customers and my team to turn a system that's getting on in years into a system that is fit for the future. All of these things are equally fun and challenging. No matter how many retrofit projects we do, we learn something new each day and continually improve ourselves.