02:30 minutes reading time
Under the motto the new intelligence, we will present three innovations revolving around the topic of intelligent value chains using data-driven logistics live at our booth at MODEX in Atlanta.
Raw materials, goods, data, people, locations and processes: Today, everything is integrated in networks. Furthermore, logistics is facing demands such as customizing or seamless commerce and becoming more complex than ever. In this data-driven world, our job is to create intelligent end-to-end solutions, viewing the entire value chain as a whole from production and distribution to the point of sale.
Under the motto the new intelligence, we will therefore be presenting three innovations revolving around the topic intelligent value chains using data-driven logistics live at our booth at MODEX in Atlanta.
Robots today are not in short supply. That said, what gives our Pick-it-Easy Robot its competitive edge is its intelligence.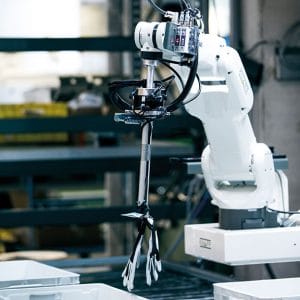 A robot that constantly learns
Using its artificial intelligence, the robot can learn to grip new articles. The Pick-it-Easy Robot can therefore process a broad article range and can easily handle a variety of different tasks. They work round-the-clock, effectively supporting your employees and helping where you are short-staffed, in particular for the less popular and more expensive night shifts.
Robot as a service
Thinking about a robot solution for your warehouse? But you find the investment costs intimidating, especially for the many systems on the market that are either unproven or that might only be available as stand-alone systems.
Thankfully, we're taking a new approach with our Pick-it-Easy Robot. We offer an attractive robot-as-a-service model that keeps the cost of entry manageable. What's more, the Pick-it-Easy Robot is a complete package that includes the software, so the robot can be seamlessly integrated into the overall system and flow of materials. The Pick-it-Easy Robot has proven itself adept worldwide in various sectors including healthcare, electronics and industrial applications.

Heimo Robosch, Executive Vice President KNAPP AG
INDU-Store storage robot
The INDU-Store storage robot dexterously handles items up to the size of a shoe box and with a weight of up to 5 kg.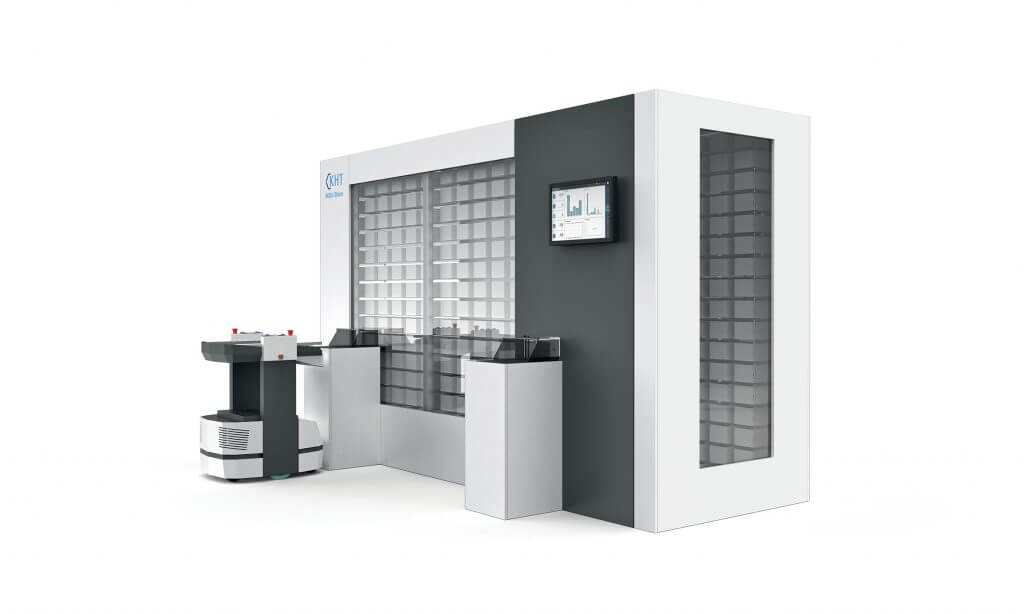 During storage, the INDU-Store identifies every article automatically with the help of integrated auto-ID solutions. A conveyor system takes small articles to the robot, which picks them up and places them on the shelves in a compact, space-saving way.
The advantage is that the INDU-Store does not use any fixed storage locations – instead, it dynamically distributes articles to new storage locations, ensuring that they are always optimally filled.
New AutoPocket for omnichannel fulfilment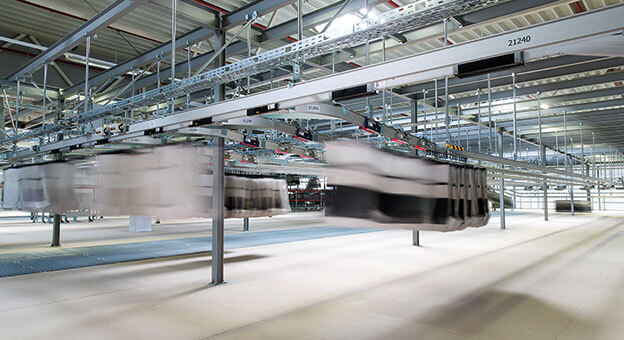 Greater demands for fast delivery times, lack of sufficient space in urban areas and personnel shortages are all impacting the sector. That's why we improved our pocket solutions and made them even more intelligent.
The enhanced pocket solution is designed especially for these high demands. Orders for e-commerce and omni-channel can now be fulfilled flexibly with one system with the same high level of performance. Without loss of performance, goods can be fed into the system automatically from any location in the warehouse and every pocket can be individually accessed.

Johannes Holas, Executive Vice President Fashion Solutions KNAPP AG
Capturing master data intelligently with the MultiScan
The intelligent capture of master data is vital to omni-channel solutions.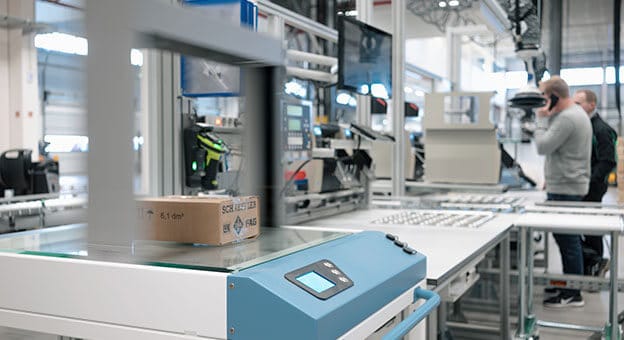 With this solution, we best support not only the entire warehouse process but also the delivery chains.

Christian Bauer, Managing Director, Kommissionier- und Handhabungstechnik GmbH
Smart software solutions: The most intelligent investment you can make for your business
Software is an essential success factor for the operation of your system and the overall success of your business. Therefore, it is important that the software solutions be tailor-made for your business and your requirements. This is where our smart software solutions come in: From consulting to a comprehensive software portfolio including analytical tools and on-going optimization, we offer one-stop solutions.
Interested? We look forward to seeing you at our MODEX booth.
02:30 minutes reading time
Additional Information
Our experts at MODEX are happy to tell you more:
MODEX Atlanta 
Atlanta's Georgia World Congress Center
Booths 5406 and 7019