4 minutes reading time
Article contains videos
It's all about data!
But why is there such demand? Why do we keep seeing phrases like, "data is the new gold," and, "good master data is good business"? Data mining, although not as fashionable a term as Industry 4.0 or the Internet of things, is just as significant. Even more so, it's essential for making digitalization a reality. You see, digital transformation and data mining go hand-in-hand, and thanks to the digital revolution, business processes today are much more complex, generating even greater amounts of data that companies have to manage.
Master data is truly a goldmine when it is well maintained and where it can be intelligently integrated. Here, the quality of the master data plays a central role: It must be up-to-date, correct, available and complete.

Thomas Pötsch, Director of Product Management at KNAPP Systemintegration GmbH
Working efficiently with master data
Master data provides the basic information that our customers require to safely and intelligently store articles in their warehouses. Every article, regardless of whether it is a single pill, a shirt or a pallet full of goods, has its own specific characteristics. This information is permanently associated with the article and accompanies it through the manufacturing and distribution processes. For each of our customers' warehouses, master data is entered and maintained locally, quickly and without errors, according to our zero defect philosophy.
Master data at KNAPP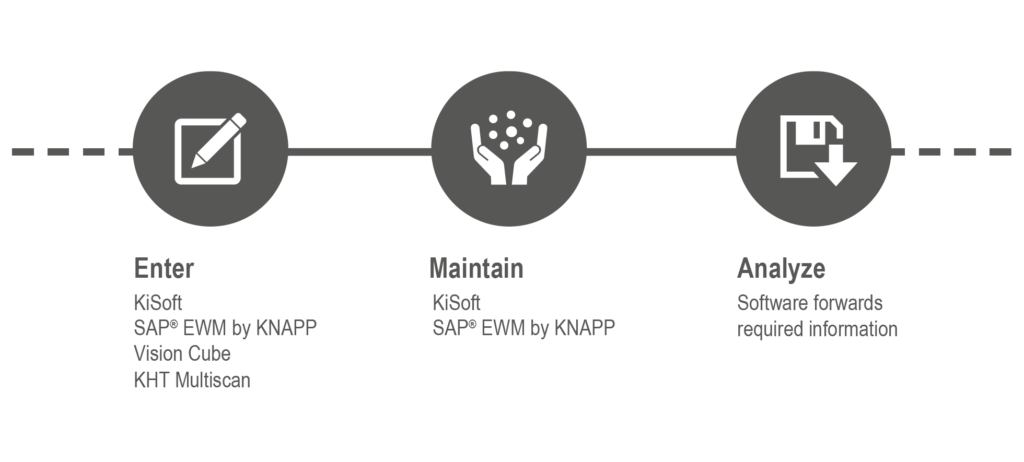 Our solutions offer our customers efficient acquisition, maintenance and processing of their master data. For data acquisition, for example, the MultiScan and the Vision Cube are used.
Master data at the push of a button
The MultiScan captures master data such as volume, weight or EAN code easily and precisely. When packaging changes, this provides ongoing checks as well as a precise calculation of the space required. With the automatic and reliable capture of data on dimensions and weight, MultiScan delivers the master data essential for optimizing the supply chain.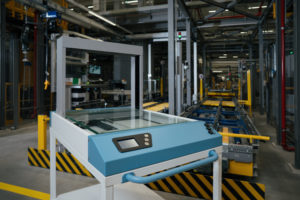 Seamless traceability
Capturing minimum durability dates and lot numbers in the healthcare sector is cost-intensive and associated with significant quality issues. Here, the Vision Cube comes into play. It provides fast, error-free and above all reliable data capture of the article information for pharmaceutical products. This guarantees end-to-end traceability of medicines in line with legal requirements.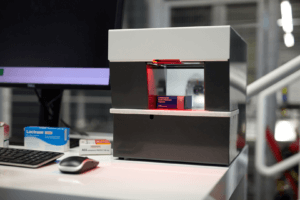 Correct management and intelligent integration
Automatically captured data is then transmitted to the software solutions KiSoft or SAP® EWM by KNAPP – this eliminates incorrect information in the article master data and guarantees the efficient further processing of articles. The data is managed and the necessary information passed on to the various systems in the warehouse as needed.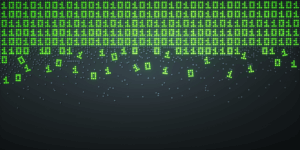 How our systems benefit from master data:
KiSoft WMS and KiSoft WCS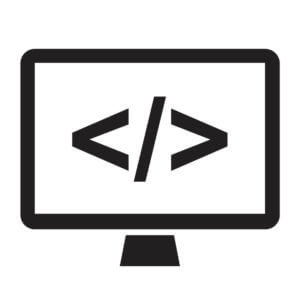 ccurate and comprehensive master data is particularly important for the warehouse management systems KiSoft WMS and KiSoft WCS. They use storage capacities efficiently and determine where articles are stored and in what quantity. Article master data is also vital for the planning of outbound deliveries. Based on the article dimensions, picking is spread across as few load units as possible.
Pick-it-Easy Robot
The fully-automatic picking solution Pick-it-Easy Robot processes different article ranges depending on the sector. Supplied with the relevant article master data, the robot decides which gripper to use from its toolbox. "Having master data on hand makes the system robust, with validation during the picking process for the early detection of errors," explains Markus Posch, Product Manager for Robot Systems at KNAPP AG, on the benefits of using master data.
The Pick-it-Easy Robot decides which gripper to use from its toolbox based on the information in the article master data.

Efficient master data management starts with the article master data. Our optimization software redPILOT collects resource-related data on personnel, machines, energy, use of space as well as general KPIs such as order structure or delivery times. Based on this data, the software creates deployment plans and calculates simulations for various scenarios, similar to a car's navigation system. This is how redPILOT helps the warehouse operating company to use available resources more intelligently.
Flexibility and the ability to quickly adjust are key to modern logistics. Our cloud software solution helps to operate logistics systems around the clock and at their very best – ecologically, socially and economically."

Siegfried Zwing, Managing Director of redPILOT GmbH
Big data becomes smart data
Our portfolio of Smart Services transforms big data into smart data. Customers can now look at their data, identify trends and make business forecasts. As a result, customers can make decisions more easily, processes are simplified and streamlined, and the error rate is reduced. Smart Services help extract relevant data from the abundance of available information, process it and interpret it accurately.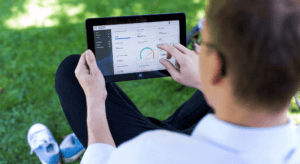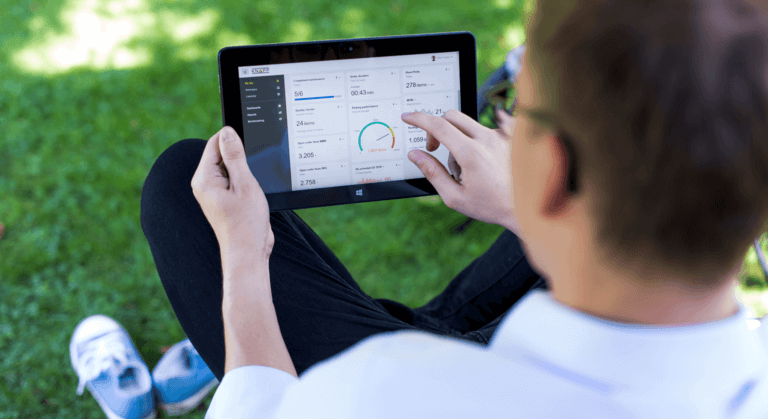 Thanks to Smart Services, customers can view their data with a long-term perspective, using it to identify trends and make business forecasts.