Why ship air when you can right-size your packaging?
In an ideal world, we would avoid packaging altogether. In reality, we need packaging to protect products and prolong their life. With many recyclable and biodegradable packaging options available now, single-use plastics are easily avoided. This is good news for the planet, of course, but is there more you can do to reduce your carbon footprint if you're already using environmentally friendly packaging materials? Well, with automation you can.
Sustainability in logistics and brand image
As well as demanding product quality, competitive prices and fast shipping, today's consumers increasingly want their goods delivered in sustainable packaging. This is particularly true of Generation Z ('zoomers') and research shows that the demand for sustainable packaging has been boosted by the Covid-19 pandemic. Customers don't like their products to be delivered in oversized packaging or with excess amounts of void fill. So packaging plays an important role in the customer experience and has the potential to impact negatively on your brand.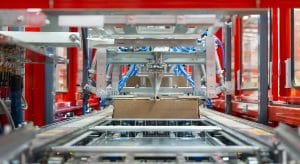 Benefits of packaging automation
The good news for retailers and other companies is that – in meeting this demand for sustainability by using packaging tailored to each order – cube and volumetric weight are minimized, thereby reducing both packaging material and shipping costs. These lower costs can be passed on to customers or added to the bottom line. Investments in automating packaging technologies mean companies can make the most of this added value from both a financial and economic perspective. An international sports fashion retailer who ships around 6.2 million cartons per year, for example, saves tremendously by investing in intelligent packaging:
E-commerce growth drives packaging automation
Warehouses essentially consist of storage, picking and packing operations. While storage and picking have been the focus of considerable development and automation in recent years, packing has tended to lag behind in terms of the technology deployed. With the continued growth of e-commerce, however, more and more companies are investing in automated packaging processes to keep pace with order volumes in the face of challenging order cut-off times.
The growth of e-com is driving investment in automated packaging systems.
Ways to right-size your packaging
Automation of your packing process can range from semi-automated pack stations to fully automated packaging lines for both boxed and bagged orders. Semi-automated stations can be intelligently and ergonomically designed to ensure rapid processing and packing of orders, with a well-designed user interface to speed up operations.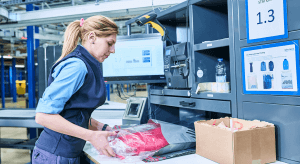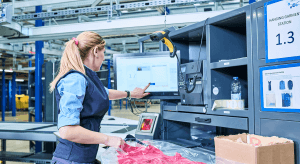 Intelligent design of semi-automated workstations ensures rapid processing.
Fully automated packaging solutions can include in-line weighing or dimensioning systems, fit-to-size carton creation, document insertion, image capture technology, box-sealing machinery and carrier-compliant labelling systems. Appropriately sized packaging can be achieved in a number of ways:
Option 1: Starting with the carton - Ideal for new systems
Option 2: Finishing with the carton - Ideal for retrofitting existing systems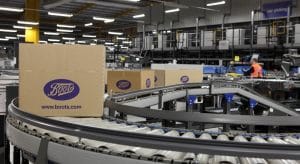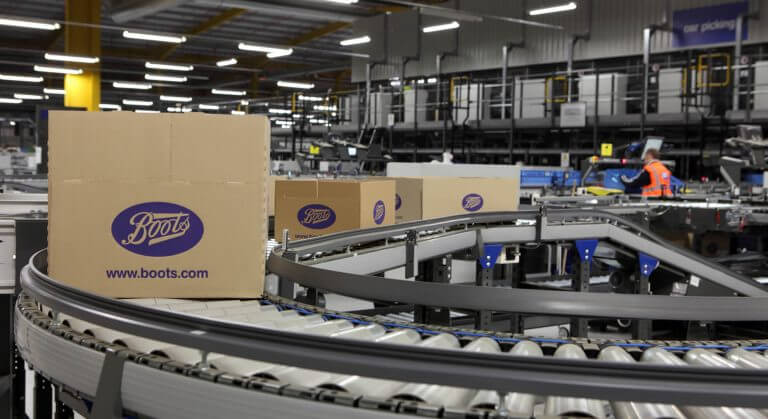 Whichever method is chosen, the result is high-speed, accurate and reliable automated packaging that delivers a fast return on investment. Packaging automation can also help to alleviate social distancing issues if space is a constraint in your warehouse.
"
"
With packaging automation, warehouse workers don't need to waste time searching for the right carton and void fill material. This reduced reliance on staff helps companies with labour availability issues and, crucially, gets goods into customers' hands more quickly."
Sustainability is part of our DNA
As an organisation accredited to ISO 14001, we place great emphasis on ecological and social integrity in all areas of business to meet our own sustainability standards, those of our clients and those of their customers.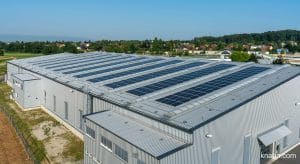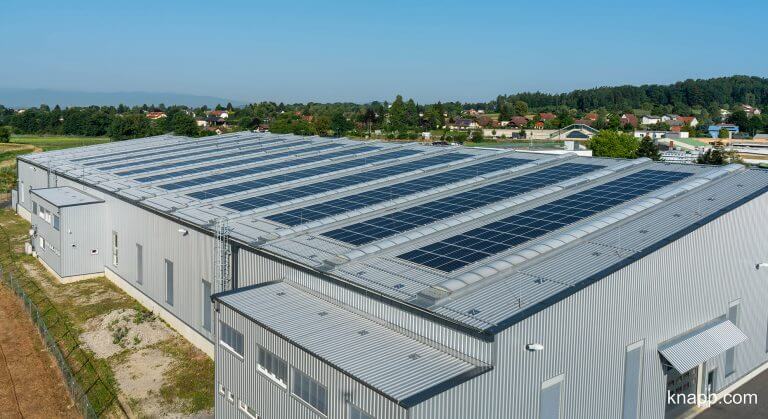 At KNAPP, we put our philosophy into practice at our own sites – for example, through the photovoltaic system, electric vehicle charging points and car-pooling scheme at our global headquarters – as well as at customer sites. We invest heavily in R&D to create energy-efficient products and harness the benefits of energy recovery technology – just like in a Formula 1 car.
Our focus on creating zero-defect warehouses helps to minimize transport flows and the amount of returned goods. And, in order to deliver sustainable packaging systems as part of our integrated logistics solutions, we work with specialist partners in various markets and industry sectors worldwide.
Do you want to learn more about sustainability in logistics processes? Write to blog@knapp.com.