4 minutes reading time
Article contains videos
Bringing the digital to life
Statements such as "logistics is driven by data" and "data is the new oil" are being widely used today. This talk is justified because today's world – and logistics, in particular – would not be able to survive without intelligent information.
But how do you harness this digital horsepower and ensure real value is added to the live operation of the logistics system? A sophisticated network of software, logistics system and the entire value chain is needed. At KNAPP, we call this Integrated Intelligence. We design and build our automation systems based on this principle.
Today, we will take you on a journey of exploration through our intelligently integrated network and introduce you to a few technologies essential to successful automation in logistics.
Data-driven logistics: What are the benefits of an intelligent logistics software?
Software is the invisible force and central intelligence in a warehouse. It breathes life into machines, links people to technologies and helps to create intelligent processes. Software is the key to success in our data-driven world.
Here are some examples from our software world: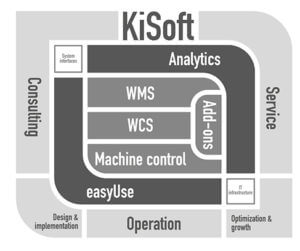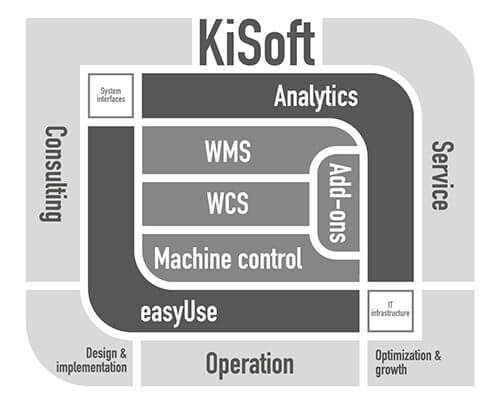 KiSoft 
Our complete software solution KiSoft is a comprehensive piece of software that covers everything from warehouse management to control or analysis – whatever the degree of automation, across all locations.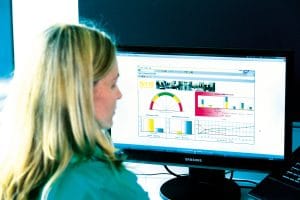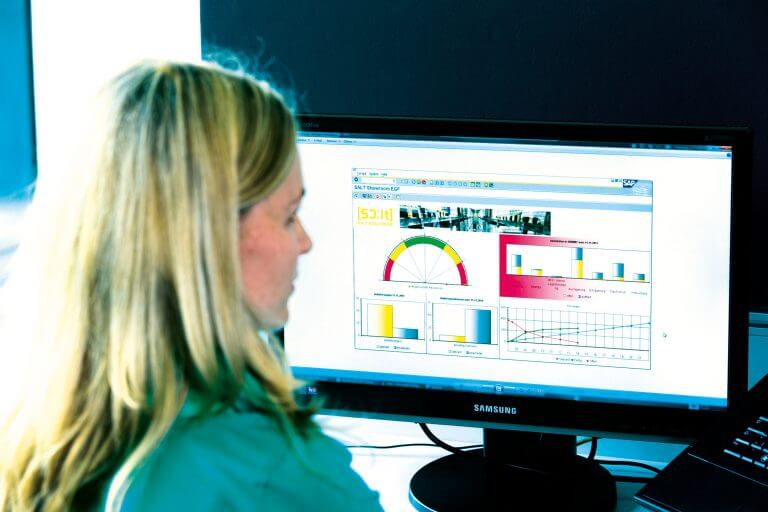 SAP® EWM by KNAPP  
For anyone wanting to implement an SAP® IT strategy and looking for a superior logistics solution, this is the right choice. SAP®EWM by KNAPP combines the best from both worlds.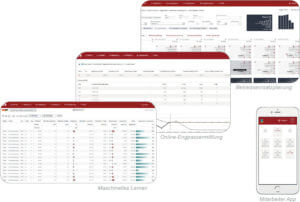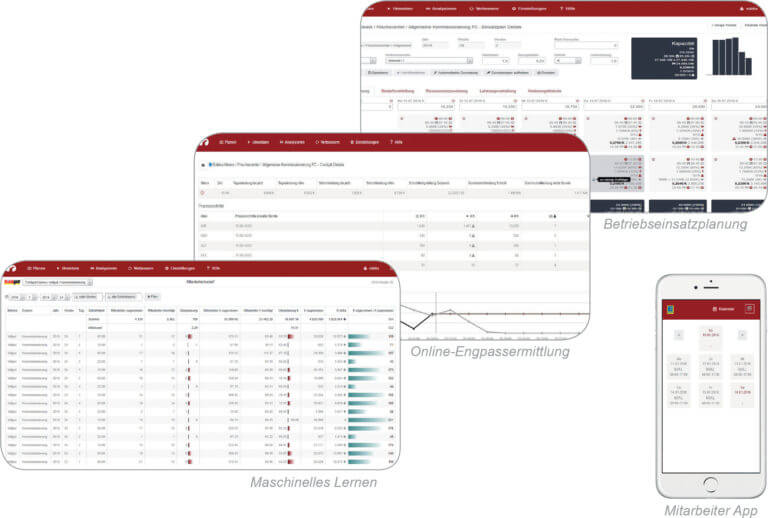 redPILOT 
Intelligent operations scheduling for long-lasting and optimal system performance. Efficiently create shift plans, prevent errors, and correctly allocate resources. Learn more about redPILOT.
Learn more about our vast software portfolio.
Translating technologies for people: What role do people play in logistics?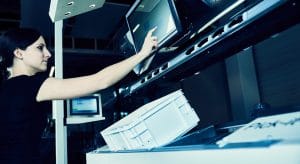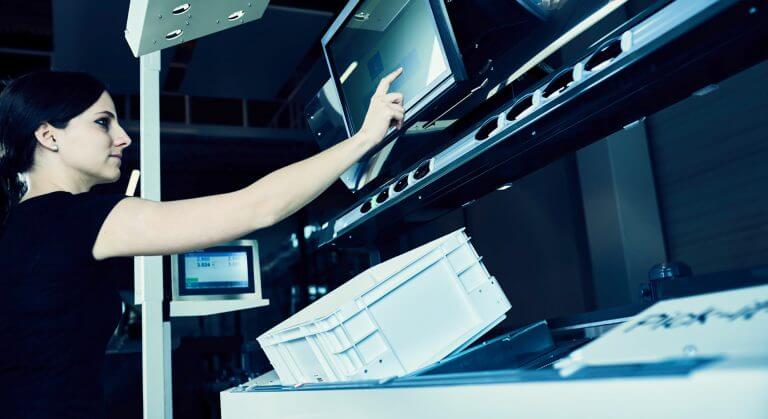 People play a vital role in logistics processes, this we know for certain. Even though we specialise in automation, it's the people, their needs and special skills that are at the heart of our logistics processes. Our Pick-it-Easy goods-to-person work stations form an intelligent interface between humans and automation technology. In addition, there is a range of different station types and designs that make efficient and ergonomic picking possible not only for small items, such as lip sticks or medicine cartons, but also for larger, heavier goods, such as shoe boxes and packages of screws.  By using Pick-it-Easy several orders can be processed in parallel, which is ideal for e-commerce and omni-channel fulfillment.
How can each work station access each item in the central storage system?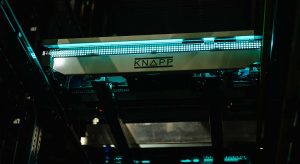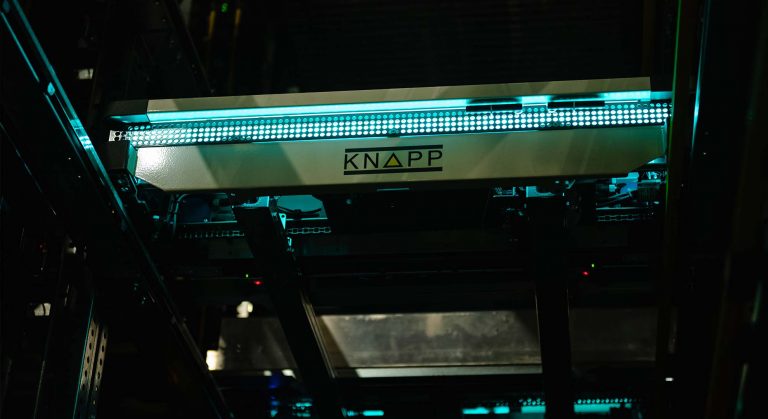 Automatic storage systems are at the heart of efficient logistics processes. But our shuttle system, the OSR Shuttle™ Evo, is so much more than just a place to store your goods: It is an intelligent tool that allows you to meet the demands of contemporary supply chains.
Each work station has access to each item in the system, and performance and capacity are easily scaled.
See our OSR Shuttle™ Evo in live action at the site of KRAMP, an expert for spare parts, supplies  and accessories for the agricultural industry, in the Netherlands.
Robotics and AI in every day logistics?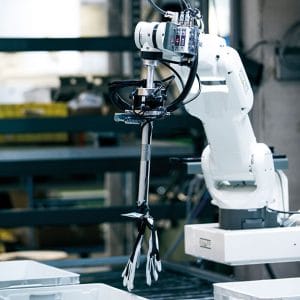 A fragile perfume bottle, a shirt in plastic packaging, a can with a smooth surface, a fluffy soft toy. These are only a few examples of the billions of items that are handled by the logistics systems. It's a complex challenge, but our Pick-it-Easy Robot is ready and able to take it on. Round the clock, it picks a wide range of goods in a reliable way. What makes this picking robot special is that it precisely grips the goods and places them gently down, which greatly increases the robot's scope of application.
So how does the Pick-it-Easy Robot work?
Conventional robots usually need large amounts of master data that have to be painstakingly collected. It seems an impossible task, considering the ever-increasing, ever-changing range of goods in the retail and fashion sector, for instance. Thanks to its artificial intelligence, our robot simply learns from its environment. This brings added value and flexibility to the logistics processes, for example, robots can reduce the strain on staff by taking over the unpopular night shifts.
New opportunities: How do you connect working areas with processes?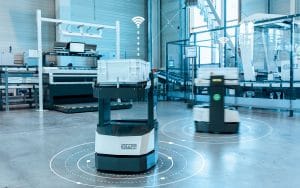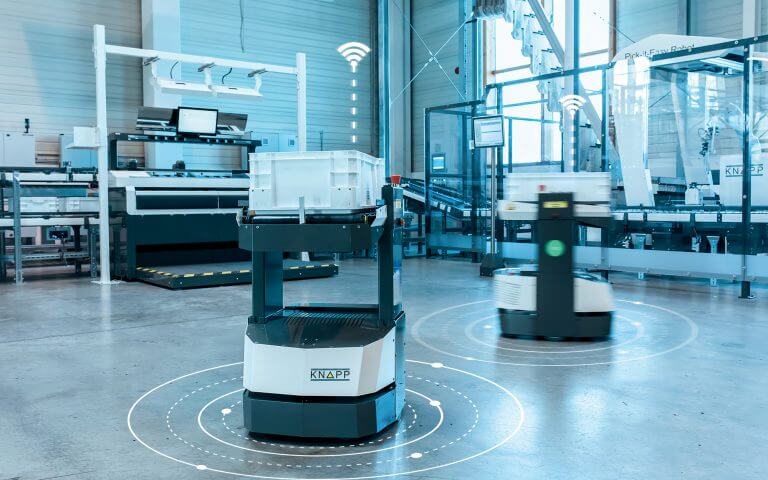 What if it were possible to connect every location in a warehouse with the central and automated storage system in a flexible way? What new dimensions might be added to logistics processes? The good news is that intelligent autonomous mobile robots – our Open Shuttles – make this possible. During peak periods, for example, temporary work stations can be connected with the storage system quickly and easily and, if required, in a completely different way every day.
Combining agile, autonomous and mobile robots with a central shuttle system is resulting in new dimensions in logistics with the OSR Shuttle™ Evo+.
Click on the video to see how our solution works and how it contributes to logistics processes.
A pocket full of options: Dynamic buffer and pocket sorter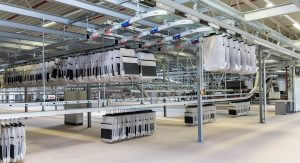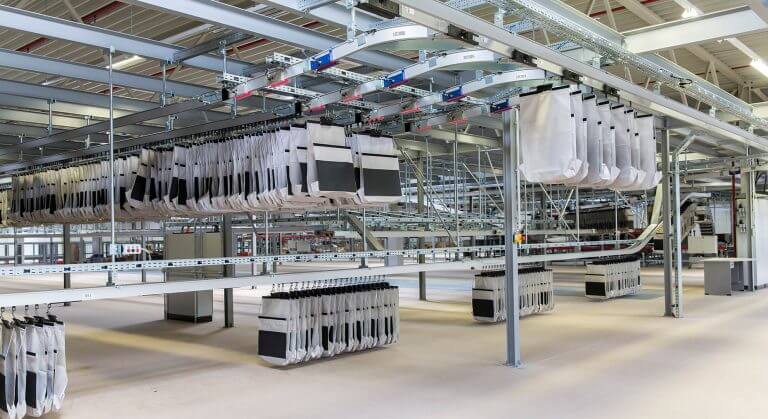 Buffering and sorting goods and orders is an important process, especially in e-commerce fulfillment, omni-channel retail and in the fashion industry. Pocket sorter systems with dynamic buffers are perfect for these important processes. Dealing with both flat-packed and hanging goods is a major challenge, especially in e-commerce. The pocket sorter copes with this brilliantly, and improves the flexibility and efficiency of the system. Intelligent sortation presents the goods in the desired sequence:
store-friendly
by size, color
store layout
heavy prior to light
This way, every order can be delivered in perfect quality. The pocket sorter can even handle the unpopular returns process cost-effectively. Returns are stored in a dynamic buffer and the goods can quickly be made ready for further sale.
Recommended reading: Find out how pocket sorters bring order to the warehouse in this blog post.
Create new shopping experiences at the point of sale and optimize profitability? n?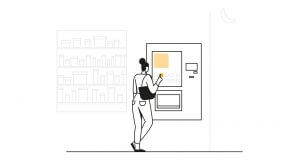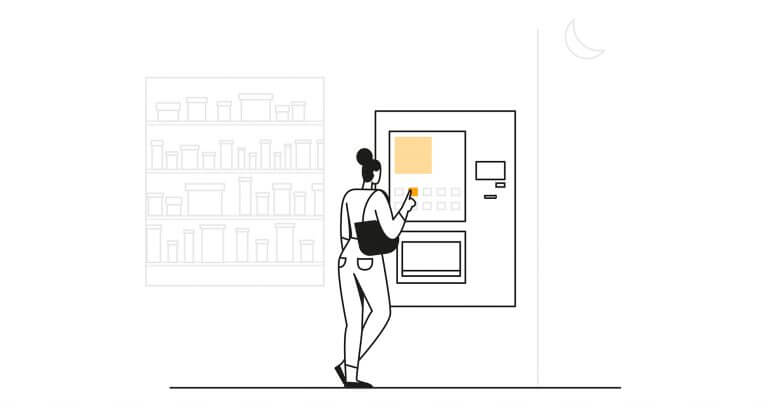 Online business is becoming increasingly popular. What does the future hold for brick and mortar retail? How do you provide incentives for customers and make retail spaces as profitable as possible? How can urban areas be efficiently supplied and stock used to optimum effect? Solutions like our in-store system Project RetailStore combine the benefits of online retail with those of brick and mortar retail to make a new approach: omni-channel retail. Conveniently choose from a variety of products online. Click to reserve the desired item. Try it on in-store and get extensive advice, or simply pick it up contactlessly, 24/7.
A new experience for customers, an extra dimension to profitability.
Making the right choices in logistics: What's the best way to handle all the information?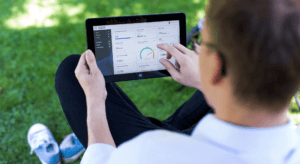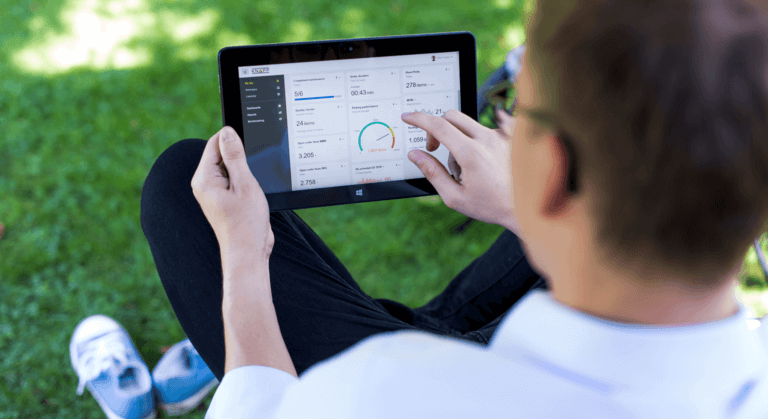 What do we do with all the information? That's a good question. Every sensor, every machine and even every human produces large amounts of data in every second. Data can be used in many ways. For example, it can be:
Collected
Analyzed
Compared
Visualized
Used as a basis for learning
In short, the data we produce can be used to improve things, which is exactly what our intelligent analysis tool KiSoft Analytics does. It's an important tool that helps navigate and map the data jungle, thereby providing structure and guidance. KiSoft Analytics helps you make the right decisions at the right time, respond to changes and exploit your system's full potential.
Would you like to know more about our technologies? Or, do you have any questions? Write to us at blog@knapp.com. We are looking forward to having a conversation with you!