Software
Software is an invisible force. It connects processes, warehouse technology and persons and brings the warehouse to life. Software is a tool that ensures optimized, individual and transparent processes both in the warehouse and along the entire value chain.
With smart software solutions, we cover all software levels, from warehouse management to controlling individual optical sensors, thereby guaranteeing performance, productivity and transparency along the entire supply chain. Our product line KiSoft and SAP® EWM by KNAPP are products that offer our customers the best of both software worlds.
Decades of experience in automation and a wealth of process and industry expertise have all flowed into the development of the software portfolio and form the foundation of your customized software solution. We also keep an eye on current market demands and future trends  and keep pace with the times: Topics such as artificial intelligence are central to fulfilling the demands of our customers in the best possible way. Find out more about the latest trends and innovative technologies in our blog.
Discover the world of smart software solutions.
Bringing software to life – standards with room for customization or the perfect solution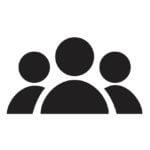 Listen and visualize
The concepts of logistics processes and procedures are especially vague in the initial phase of a project. That's why we take the time to get to know our customer and their business in depth. We create a tailor-made system solution that provides the customer with the ideal support for their business, while also leaving them with room for individuality and future growth. We accompany our customers on the journey from the initial designs to the finished concept that forms the foundation of the real solution – and this has visible results.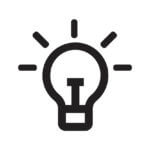 Design and implementation
The KNAPP method for analysing and modelling business processes allows our experts to shape the essential framework for your individual solution and make the necessary software configuration transparent and easily grasped. This approach minimizes the risks and therefore the costs over the course of the entire project.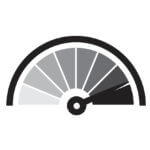 Virtual startup
We use simulation and emulation models to immerse ourselves in virtual software worlds and build 2D or 3D models with a detailed representation of the system. The warehouse comes alive before installation work has even begun, revealing the system's capacity. This course of action considerably increases efficiency over the course of the project, in line with KNAPP's zero defect philosophy.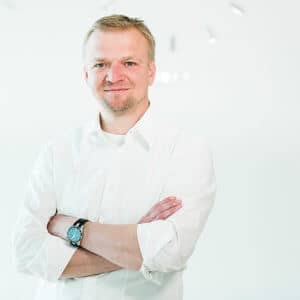 Understanding our customers is crucial. Only then can we develop the right solutions that meet expectations and help in refining the individual profile.

Mario Rauch, Head of Software Consulting, KNAPP AG
easyUse – modern man and machine communication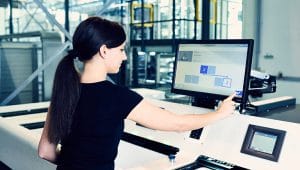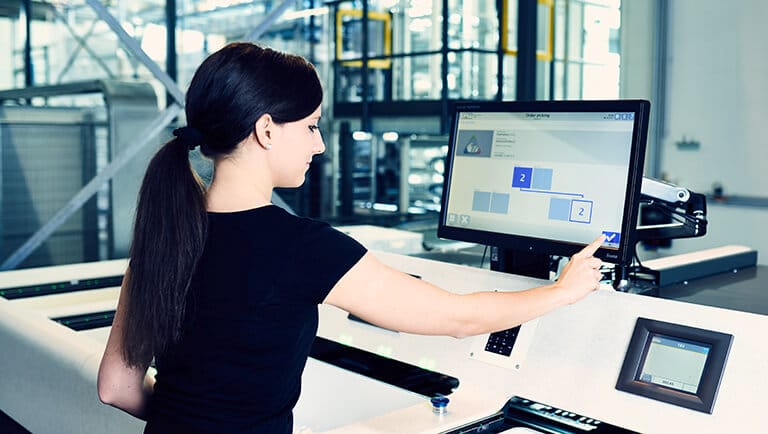 Ever increasing digitalization represents both an opportunity and a challenge. Tremendous amounts of data need to be processed and made available to the user at exactly the right time and in the best possible form to assist them with their work.
KNAPP meets these demands with easyUse, bringing cutting-edge man and machine communication to all software levels within warehouse logistics. By consistently sticking to design principles, easyUse creates a unique user experience, presenting information in a user-friendly way on the most suitable terminal.
The easyUse design is impressive in its consistent look and feel and in its ability to reduce information to the essentials within an intuitive operating concept. The user interfaces are clearly structured. The use of icons and colours facilitates intuitive interaction and fast navigation through the individual work steps.
With KiSoft, software solutions are designed made-to-order for all processes across all levels from WMS and WCS to machine control systems. Its clearly sub-divided, modular system architecture guarantees the highest degree of flexibility and scalability. KNAPP has combined efficient implementation with simple integration in diverse Host systems, together with defined life cycle support and maximum investment security with the all-in-one KiSoft software solution.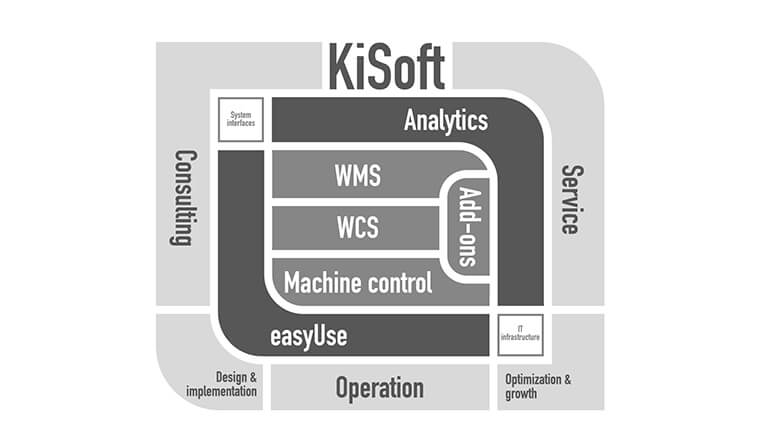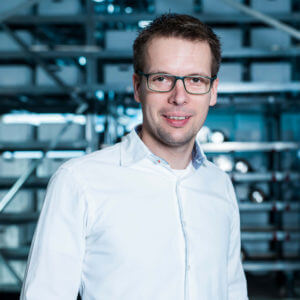 What the software can do to generate added value for the business of our customers is important. The fact that software is often invisible and sometimes less tangible makes no difference. We are continuously improving our logistics processes as well as the integration of people and machines. It is our daily inspiration to further develop our software solutions.

Bernd Stöger, Product Manager, KNAPP AG
Below is a selection of solutions from our KiSoft portfolio: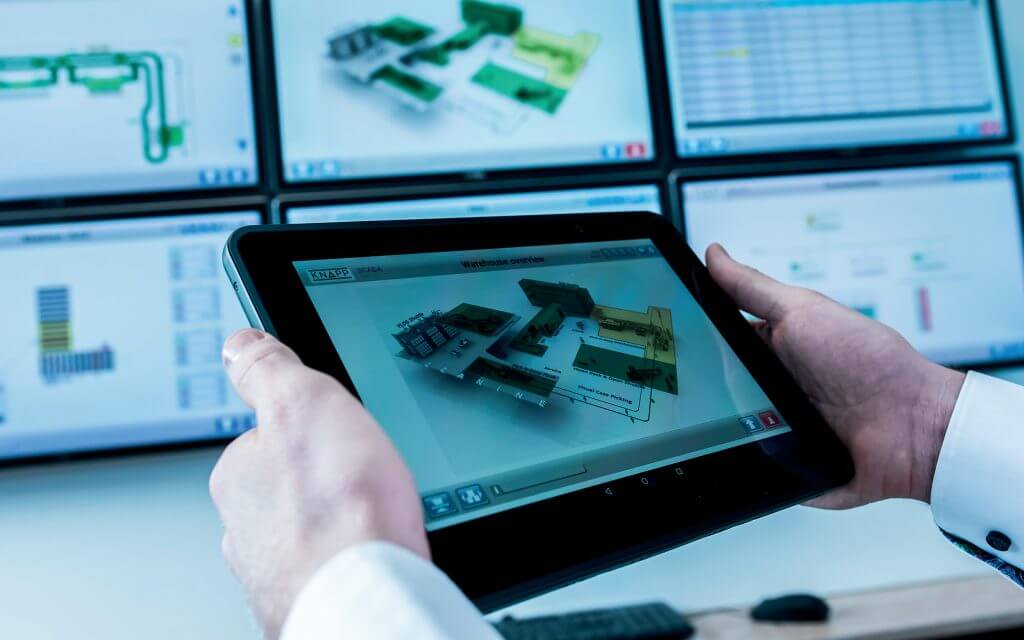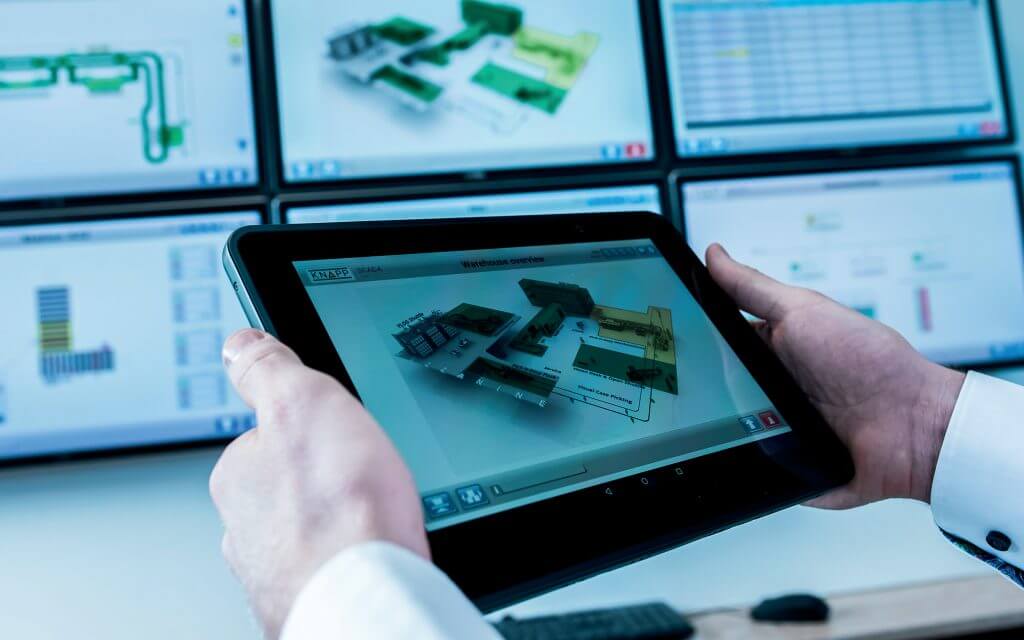 KiSoft WMS

KNAPP's comprehensive Warehouse Management Software plans, monitors, controls and optimizes all processes, from goods-in to goods-out, including all internal warehouse processes. It also offers a wide range of additional processes such as quality assurance and customer returns. KiSoft WMS makes it possible to achieve the flexibility and transparency needed for the demands of various sectors and can be used in manual as well as semi and fully-automatic warehouses.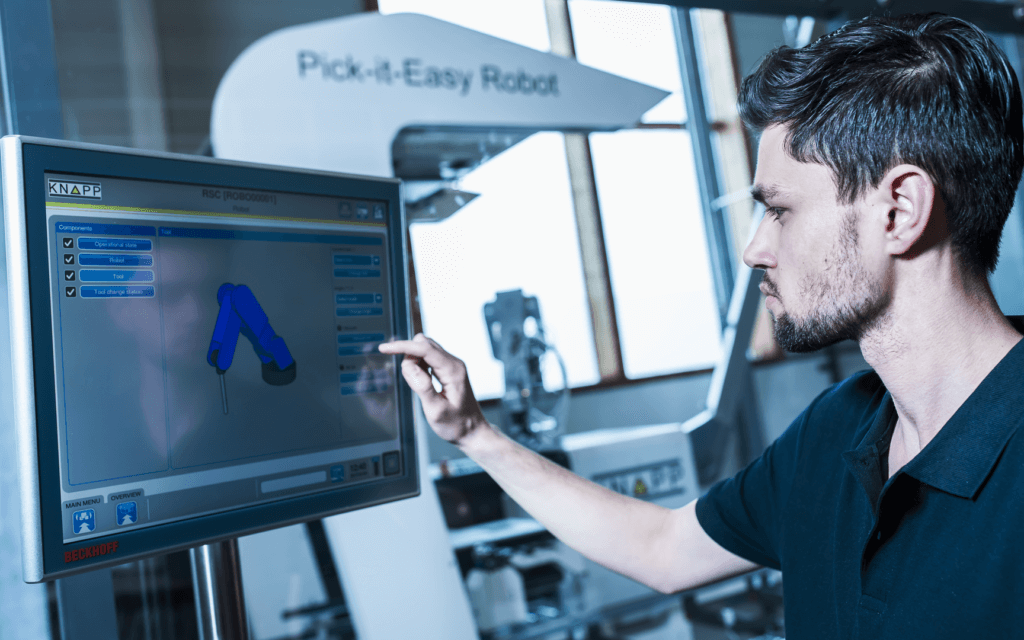 KiSoft WCS
The KiSoft WCS warehouse control system controls and coordinates the flow of goods in automated areas in real time. It controls, monitors and optimizes processes and takes care of integrating subsystems, such as the OSR Shuttle™ storage system, the Pick-it-Easy Robot and the intelligent Open Shuttles. KiSoft WCS integrates the interface for the respective machine control system and transfers individual tasks to be processed. KiSoft WCS also serves as an ideal retrofit solution that can be integrated into existing systems.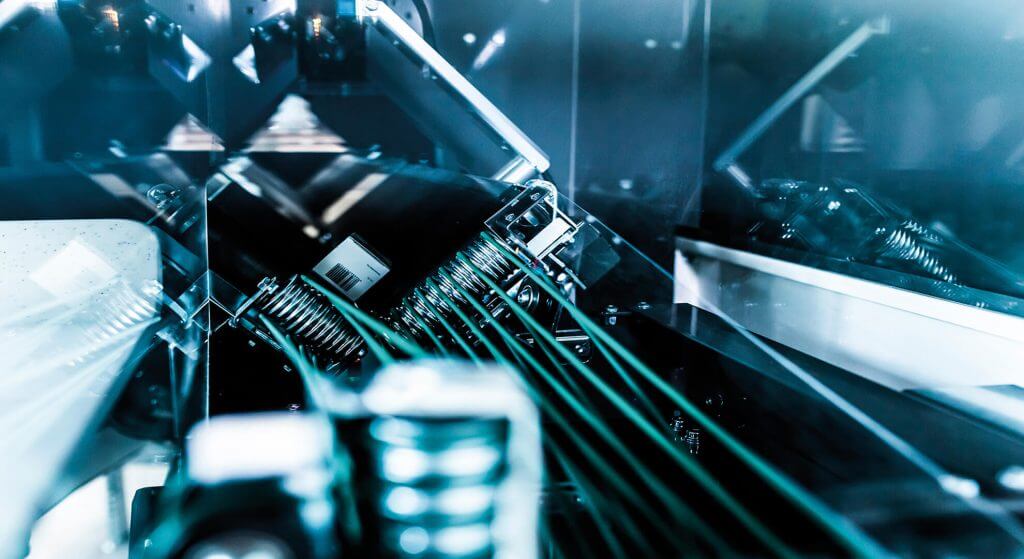 Machine control system
KNAPP provides end-to-end, uniform software solutions down to the machine level. Ease of operation and flexibility count: All interfaces come in easyUse design, making them clear and intuitive as well as offering smart and efficient man and machine communication. KiSoft SCADA provides a complete overview of the technical state of the entire system thanks to a clear visualization of all the components within the system. KiSoft SCADA can be used on various terminals. KiSoft Vision is the central technology in KNAPP's zero defect warehouse. The image recognition and image processing technology ensures a reduction in costs and continuous traceability.
Information – the gold of the future
KiSoft Analytics
In a digitalized world, data is the raw material of the future. KNAPP is transforming big data into smart data with KiSoft Analytics. Customers can now look at their data from a long-term perspective, identify trends and make business forecasts.
Information is reduced to a manageable size, sorted according to specific target groups and visualized on various different terminals. As a result, customers can make well-informed decisions more easily, processes are simplified and streamlined, and the error rate is reduced.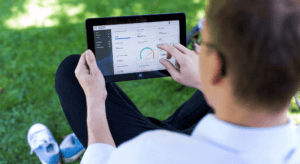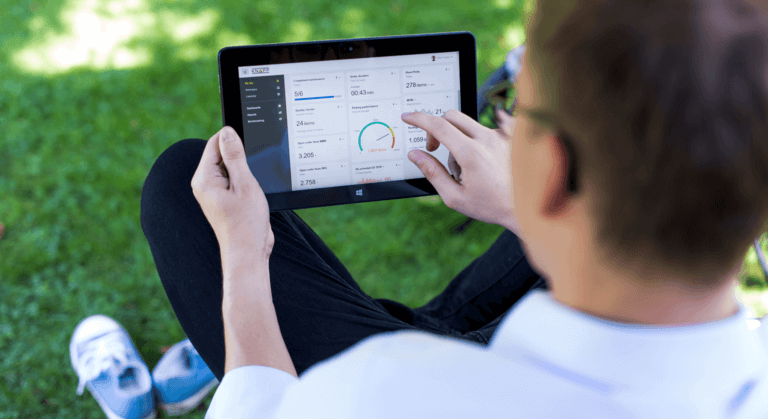 redPILOT
Our redPILOT software continually optimizes operation allowing a logistics system to operate at its optimum level at all times. To do so, it considers all the resources, including the constantly changing requirements and many influencing factors. The software evolves continually based on the numbers, data and facts which are generated with every operating hour. All experience gained is used for machine learning, forming the basis for new operations scheduling and online optimization of bottlenecks.
The software works just like a satnav in the car: after forward planning, which involves defining the destination and calculating the best route, optimizations are continually made and developed in real time. This way, redPILOT can suggest the best resource configuration to the warehouse manager. They can then create optimal schedules and continually make adjustments whenever conditions change.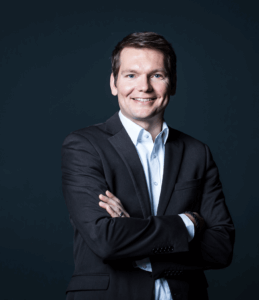 Flexibility and the ability to quickly adjust are key to modern logistics. A special cloud software solution helps redPILOT to operate logistics systems around the clock and at their very best – ecologically, socially and economically.

Siegfried Zwing, Managing Director of redPILOT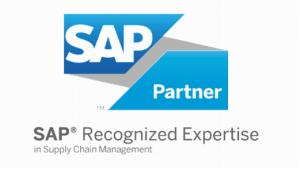 With SAP® EWM (Extended Warehouse Management) by KNAPP, the company is offering a transparent solution that allows customers to programme and make adjustments themselves. SAP® EWM by KNAPP is the right solution for anyone wanting to implement an SAP® IT strategy and looking for an outstanding logistics solution. Customers not only receive a comprehensive SAP® solution for very little investment, they also benefit from the KNAPP group's expertise. The KNAPP subsidiary KNAPP IT Solutions provides SAP® EWM by KNAPP.
Solution for all levels of automation
SAP® EWM by KNAPP is the solution for all levels of automation. SAP® EWM by KNAPP can be connected directly to the control system thanks to the integrated MFS (Material Flow System). What's more, KNAPP SAP® EWM offers compatible drivers that provide a real-time control system. This enables the SAP® EWM MFS to control the Streamline and Powerline conveyor systems, and the OSR Shuttle™, the Central Belt System or the innovative Vision technology.
Transparent supply chain execution
SAP® EWM by KNAPP is the solution for transparent and efficient supply chain execution. Integrated modules calculate walking times, simulate workloads or generate the staff shift plan, for example.
Experience and competence
KNAPP relied on its wealth of experience and expertise in delivering solutions when developing SAP® EWM by KNAPP. Over 80 % of warehouse processes are identical within the same sector; that's why SAP® EWM by KNAPP is pre-configured based on best practice solutions. The focus of a project is developing and implementing the processes that are specific to the customer. This guarantees a short implementation period and minimal risk.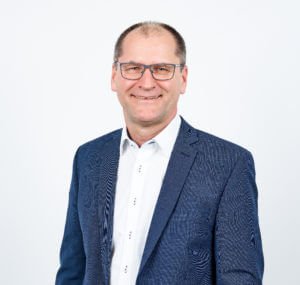 With SAP® EWM by KNAPP, we offer our customers the best logistics solutions fully integrated on an SAP IT platform. These solutions are based around our philosophy making complexity simple, our many years of experience in warehouse automation and the successful approach to project management we have developed.

Gerald Lassau, Managing Director of KNAPP IT Solutions GmbH