Robotics in logistics
Confucius said: "A man who lacks reliability is utterly useless." We completely agree with the Chinese master. However, it's not just unreliable people who make us lose our patience. In the age of
automation
, we expect machines to provide us with
reliable support
and to
operate without any problems
, particularly when it comes to
working with staff
. It's crucial that workers can
rely on machines to work properly
at all times. In logistics especially, the
demands placed on robotics
are incredibly high. Ultimately, the increasingly high demands for quality and performance have to be met in the face of diverse article ranges, cost pressure, lack of space and shortage of workers. Industrial robots must therefore be
robust, handle errors automatically
and deliver a consistently
high performance
.
Flexibility and consistently high performance
The
Pick-it-Easy Robot
embodies all of these features. Our
highly dynamic robotic picking cell
is already proving just this at numerous customers from the world of industry. The Pick-it-Easy Robot can be
integrated into an existing master concept
and can be used in combination with manual pick stations and shuttle systems. It is therefore
part of a comprehensive, integrated picking system
that is both reliable and flexible. Thanks to its
sophisticated gripper technology
, it decides automatically which gripper in its toolbox is most suited to handle the articles, taking their category, dimensions and weight into consideration. As a result, the robot can handle a
wide article range with ultimate reliability
and guarantees high availability around the clock.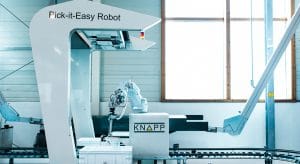 Autonomous error handling
Should an error crop up nonetheless – should the most suitable grip point not be found for an article, for example – not to worry! The Pick-it-Easy Robot can detect and correct errors autonomously, all thanks to the interplay between cutting-edge
image recognition and processing technology
,
software algorithms
and
peripheral sensor elements
.
The zero-defect principle
Through its intelligent error handling and
consistently high performance
, the Pick-it-Easy Robot is the perfect embodiment of
KNAPP's zero defect principle
. As part of this, KNAPP pursues the three crucial elements
reliability, accuracy and traceability
in order to guarantee customer satisfaction and success. With the zero-defect approach, intralogistics that is even more flexible, economical and particularly error-free, is now more than ever, the number one aim.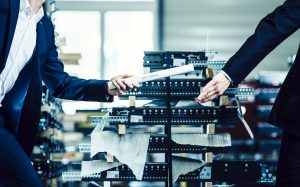 Thanks to its intelligent error handling and consistently high performance, the Pick-it-Easy Robot perfectly reflects KNAPP's zero defect philosophy.
Interplay between man and machine
The constant enhancement of robotics and automation is also changing the working environment of employees in logistics; monotonous tasks are a thing of the past as workers are freed up to concentrate on
value-adding and creative activities
. Man and machine do not compete with each other – together they make
a strong team
.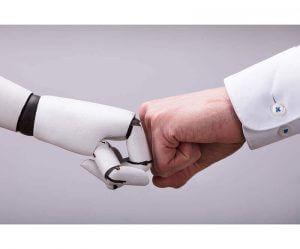 Pick-it-Easy Robot
Fully-automatic picking solution for logistics applications
Can be used combined with automated storage systems and manual picking work stations. This results in an ideally coordinated picking system.
Processes a wide article range thanks to different grippers and a fully-automatic gripper change
Also suitable for delicate articles
Functions: Dropping, careful organized placement, separating, merging
Integrates into existing KNAPP systems
Robust and low-maintenance
Picking performance: Up to 1,200 items per hour
Named as best product at the LogiMAT 2017