Many countries are currently discussing either introducing or expanding a deposit system for beverage packaging. The reason for this is the "Single-use-plastics" directive of the European Union that provides a new legal framework for plastic products.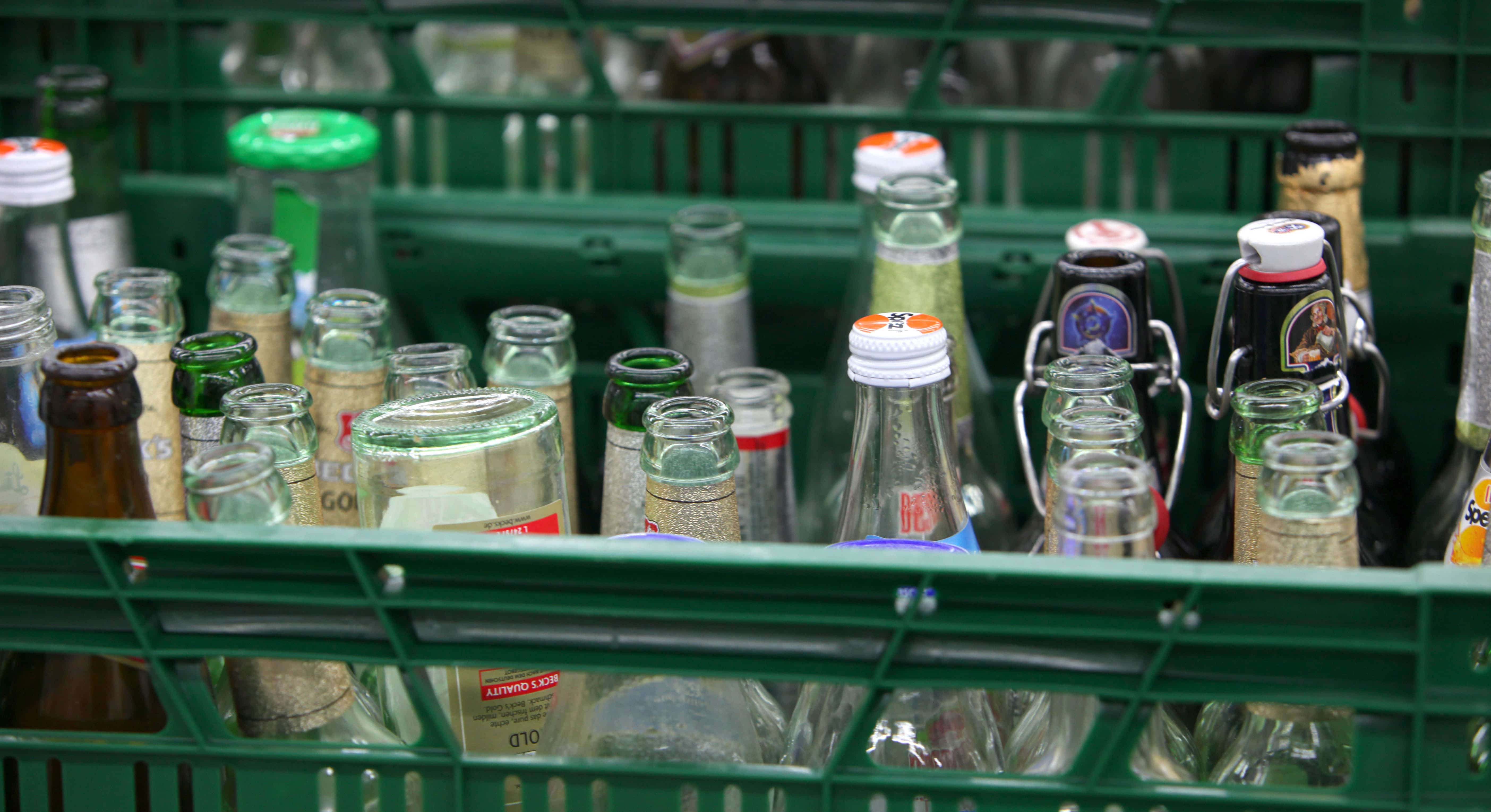 The most ecologically valuable alternative to plastic bottles is refillable, reusable packaging.
Focus on recycling
Member States are required to achieve a collection rate of 90 % for disposable plastic beverage bottles by 2025. One way to achieve this is to introduce or expand deposit systems. The most ecologically beneficial variant for beverage packaging in this context is to expand returnables systems. Consumers agree and want more refillable bottles. But what does this process actually look like for a bottle as it finds its way back to the shelf time and time again?
Reusable bottles are made from glass or plastic and are usually transported in plastic crates. As the name implies, reusable bottles are used multiple times. They can be cleaned and refilled.
Disposable bottles, once returned, are recycled. For every beverage, a new disposable package must be produced. However, that's not the whole story because each new bottle requires 1.4 old ones to produce. This means that even by using disposable bottles, the environmental balance sheet looks better.
The path taken by a reusable bottle
Bottles are filled at the manufacturer and then transferred to the dealers in crates. From there, they are distributed to individual points of sale, such as supermarkets, small shops or to an online food retailer. Deposits for reusable bottles and crates must be paid at the purchase. Once the consumer has enjoyed the beverage, they return the empties to the dealer and the deposit is returned. For the end-user, the reverse vending machine is the final stop, however, this is exactly where the logistical challenge begins.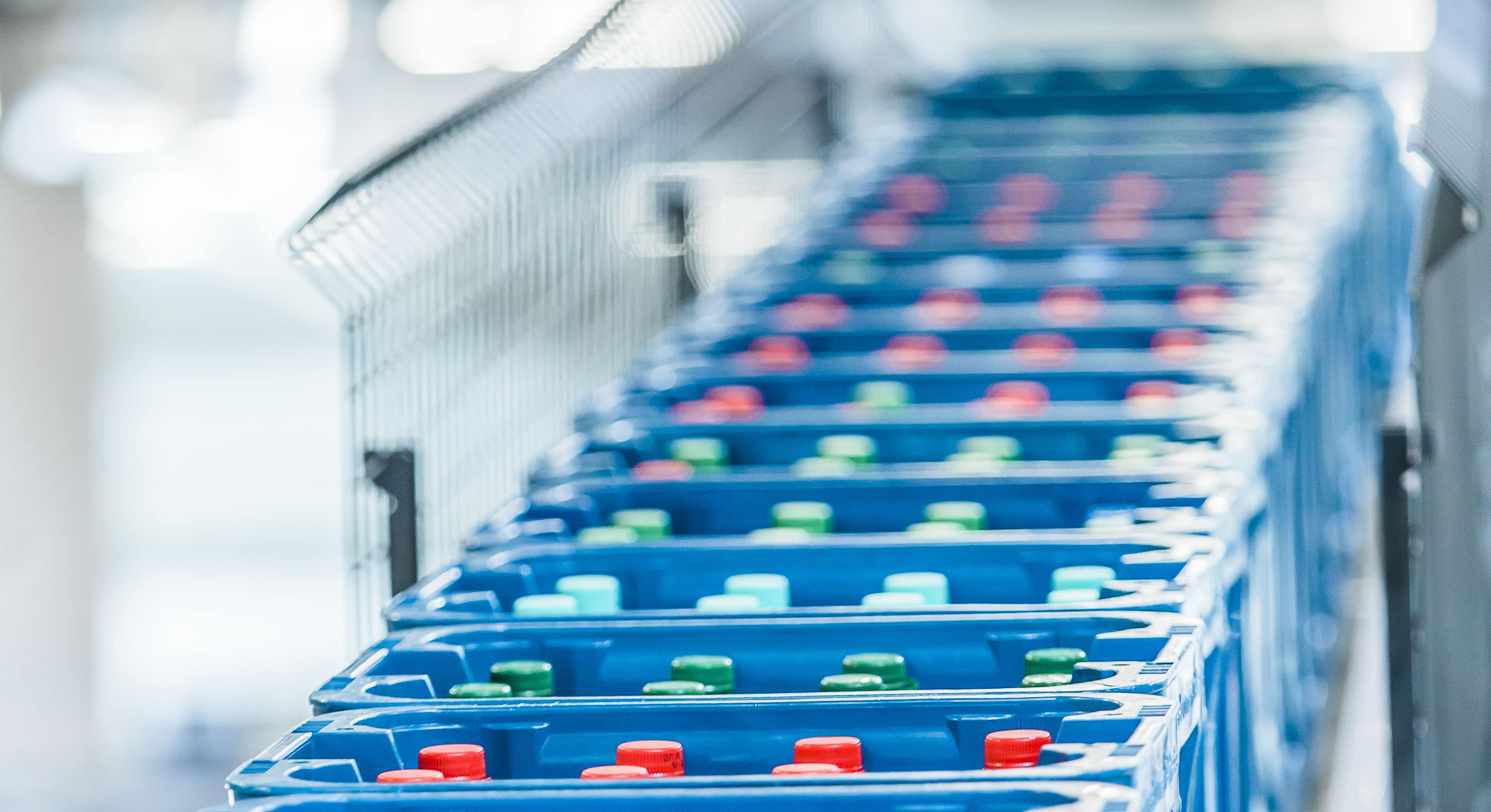 Sustainable empties management for bottles and crates
Empties management plays a central role for beverage manufacturers, bottlers and breweries. Bottles returned by the consumer must be returned to circulation as quickly and resource-efficiently as possible. All the steps in the process must be carried out in the most efficient way, spanning from bottle sorting to stock management and from cleaning to deposit crediting.
KNAPP's Reusables Management Solutions (RMS) offers a system solution for empties management and sorting and, by including the return flow, closes the circle of bottle use in the food industry. The degree of automation can be adapted precisely to the customer's needs. Handling pallets and crates fully-automatically is a standard feature, as is the connection to single-bottle sorting robots.
"In addition to the efficient management of returns, deposits are immediately and correctly credited. All processes are therefore transparent and traceable – from the acceptance of the empties to their pickup by the producers," states Florian Nickmann, expert in empties solutions at KNAPP Systemintegration GmbH, "All the processes that take place after the point of sale are designed efficiently and save resources."

Florian Nickmann is expert in solutions for empties sorting and management at KNAPP Systemintegration.
For every requirement, the right degree of automation
Three types of crate sorting are available depending on the number and turnover rate of the various crates. The cost per item reduces depending on the degree of automation and sorting performance can be optimally adapted as well.
Articles in high demand, the so-called fast-movers are sorted fully-automatically using beverage crates. As soon as enough articles for a pallet are on a buffer lane, they are automatically conveyed towards automatic palletizing, which is carried out by a high-performance robot.
Medium movers are sorted semi-automatically. The sorting is done manually into a flow rack. A patented transfer shuttle automatically retrieves these articles from the rack where, just like the fast-movers, they are transferred to the palletizing robot.
In the manual sorting area, flow racks are there to process the slow-movers. Here, the employee takes the crates directly from the flow racks and places them on a pallet, building unmixed pallets ready for transport.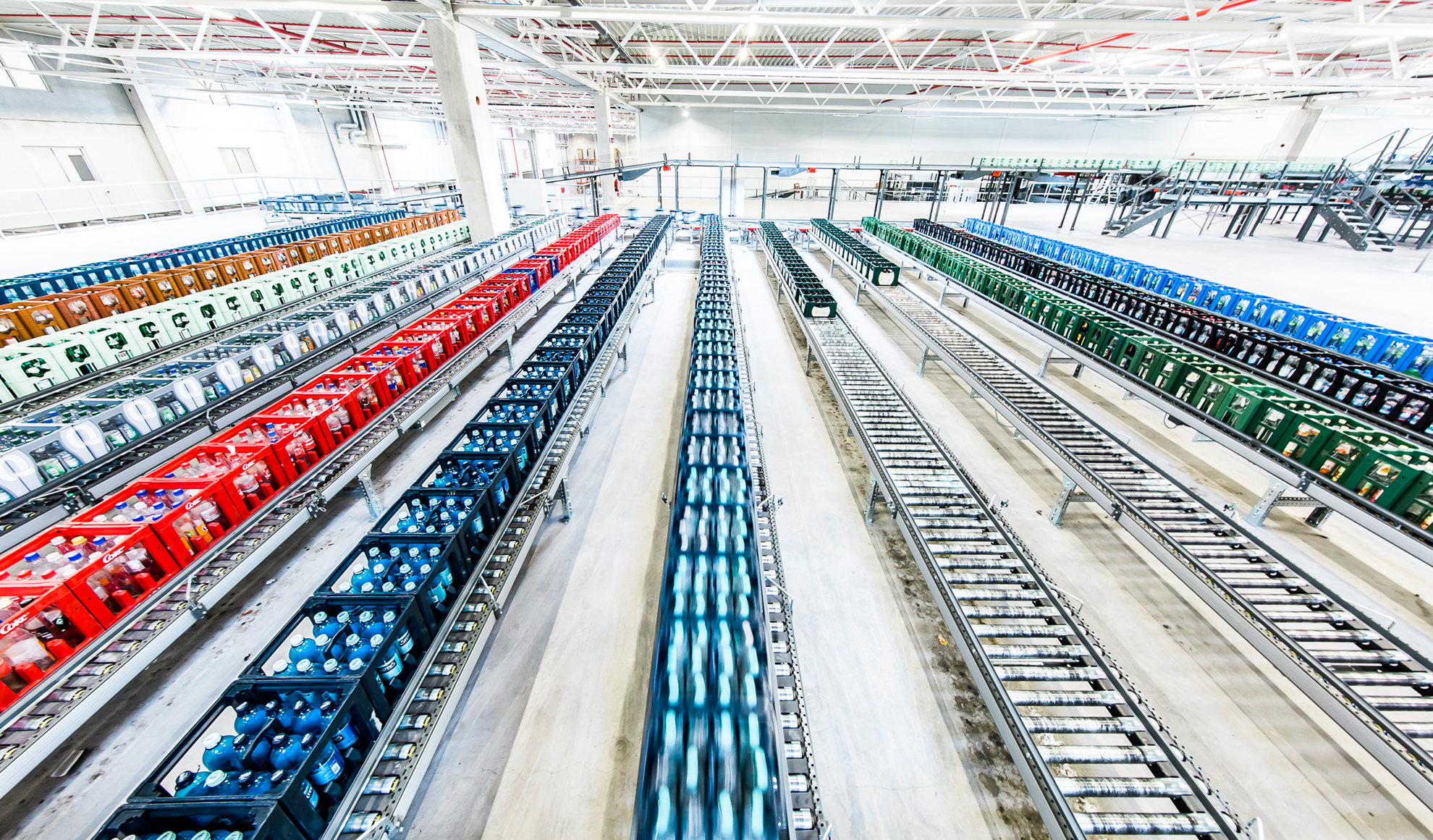 Fully-automatic single bottle sorting
Especially in the beverage industry, producing unmixed empties through sorting is an essential element for refilling. That's why breweries and bottlers are particularly interested in this special solution. Here, bottle-sorting robots as well as fully-automatic handling for pallets and crates come into play. Bottles for about 4,000 crates are sorted each hour.
The RMS advantages provided to beverage producers, brewers and bottlers:
Efficient returns management processes
Transparent and traceable processes
Immediate and precise booking of deposits
Automation where it makes sense
Customer-specific concepts for bottle and crate sorting
Supports a sustainable business model
2 minutes reading time
Additional Information
For more information on the Reusables Management Solutions (RMS) by KNAPP, please contact us at ksi.sales@knapp.com