Logistics is all about making sure the right product arrives in the right quantity at the right location and at the right time. At the same time, companies must focus on handling more complex customer requirements, rising cost pressure and personnel shortages. This is certainly no news to you. Challenging times require new ways of thinking and innovative solutions. With technologies such as robotics and artificial intelligence, we'll show you how to optimize your logistics processes and increase efficiency while lowering costs. Employees also benefit from changes in logistics as they are relieved from difficult or monotonous tasks and advance to the status of smart workers. Follow us on a journey to a new world full of exciting opportunities and solutions – to the world of cutting-edge, streamlined logistics.
A new logistics concept for solving new logistical challenges
Whether online or offline, we all pursue the same goal: We want to make our customers happy. For customers, a stellar shopping experience includes quick delivery and free returns.
But how can we fulfill our customers' wishes even when we're lacking resources? The shortage of qualified personnel, caused in part by an aging population, is becoming more and more of an issue. Despite missing personnel and growing throughput requirements, warehouses have to stay on top of the volume of orders.
There are other challenges facing the logistics industry as well. Market developments are more dynamic than ever. Increasingly discerning customer requirements are met with fierce competition and sudden changes in demand. To stay competitive, companies have to master the challenges of rising cost pressure and lack of space in warehouses while keeping order fulfillment efficient, with minimal costs and personnel. The ultimate goal? Solving today's challenges with innovative technologies and new ways of thinking.
This is where robotics and artificial intelligence come into play. They have a lot of potential for making the next generation of logistics a reality. Automated systems organize production processes flexibly and efficiently, thus boosting delivery performance and allowing orders to be shipped to customers much more quickly. Zero manual intervention is the goal. We have a name for this new logistics concept: zero-touch fulfillment.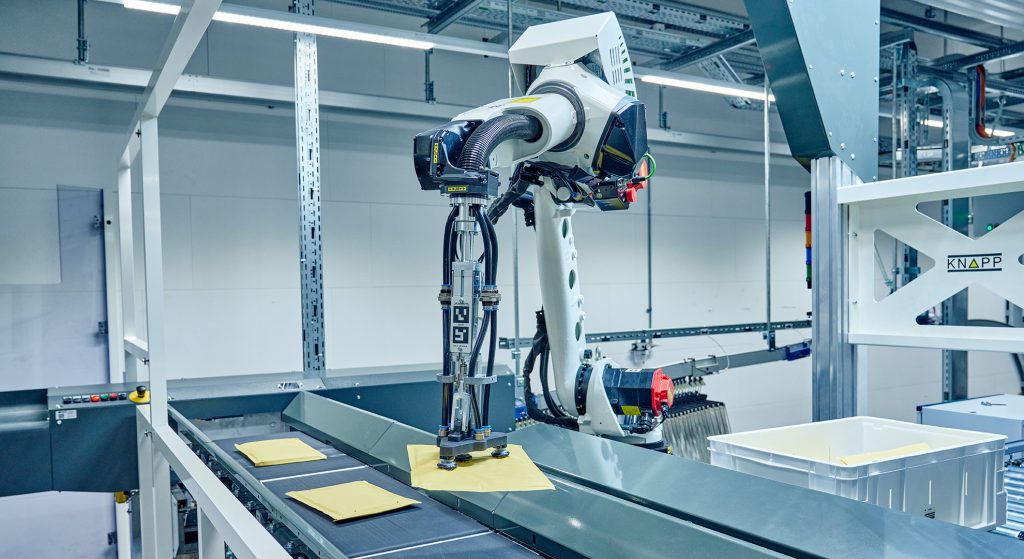 The mission for the future of logistics: zero touch
What exactly do we mean when we say zero-touch fulfillment? The goal is to increase the degree of automation while minimizing the amount of manual intervention, all the way from goods-in to shipping.
RELIEF FOR EMPLOYEES
Zero-touch fulfillment allows employees to be assigned tasks efficiently. They are freed from physically strenuous, monotonous work and can instead concentrate on key tasks that create value. Zero touch is the long-term solution to sudden personnel shortages.
HIGH PRODUCTIVITY | OPTIMIZED QUALITY
The use of innovative robotics combined with artificial intelligence can increase warehouse efficiency and productivity over the long term. Fully automatic systems can run 24 hours a day, seven days a week. They can cover unpopular night shifts, ensuring processes in the warehouse continue to run smoothly. Over the long term, the costs of errors caused by lack of concentration are reduced, both reducing order processing time and simplifying warehouse processes.
Whether it's fast order processing, improved quality or excellent service, automation offers countless optimization opportunities for your order fulfillment, meaning you can ensure your customers' satisfaction before they've even made a purchase. Read on to find out which technologies come in play when implementing mission: zero touch.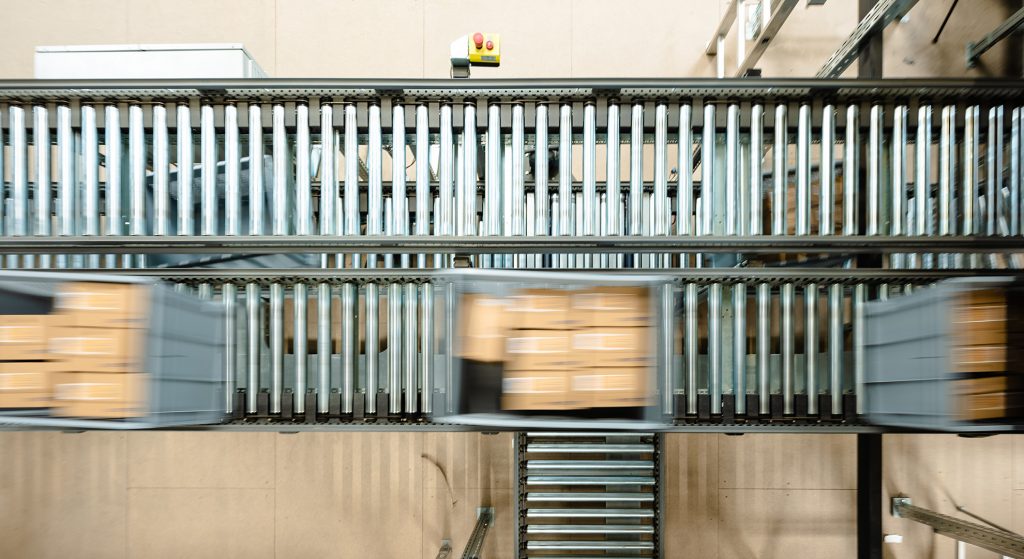 Automation made to order
Industrial automation offers many advantages. However, a solution that works beautifully for one company might not be the right one for a different company. Let's take a closer look. Naturally, you should choose for yourself what level of automation works best for your business. It doesn't always have to be a high-tech warehouse controlled by artificial intelligence. Automation can also take the form of smart software that helps optimize processes. This is automation made to order, from innovative manual warehouses to fully automated systems utilizing robotics and artificial intelligence.
"
"
"The Pick-it-Easy Robot helps us not only to make up for the shortage of workers, but also to keep our delivery promise and comply with the legal requirements of the DSCSA."
Digitalization, robotics and artificial intelligence pave the way for the zero-touch logistics concept
The use of intelligent robotics, technologies and artificial intelligence is the basis for mastering the logistics of the future. Fully automated solutions are a must in times of increasing market pressure and enable orders to be filled quickly and accurately. So, which of our technologies can help you create an automated warehouse with as few touchpoints as possible?
It takes a mix of intelligent technologies, such as automated storage systems, robots with integrated artificial intelligence, pocket sorter systems, fully automatic packing systems and the right software solution. Here's a quick introduction to the most important technologies needed to make zero-touch fulfillment a reality: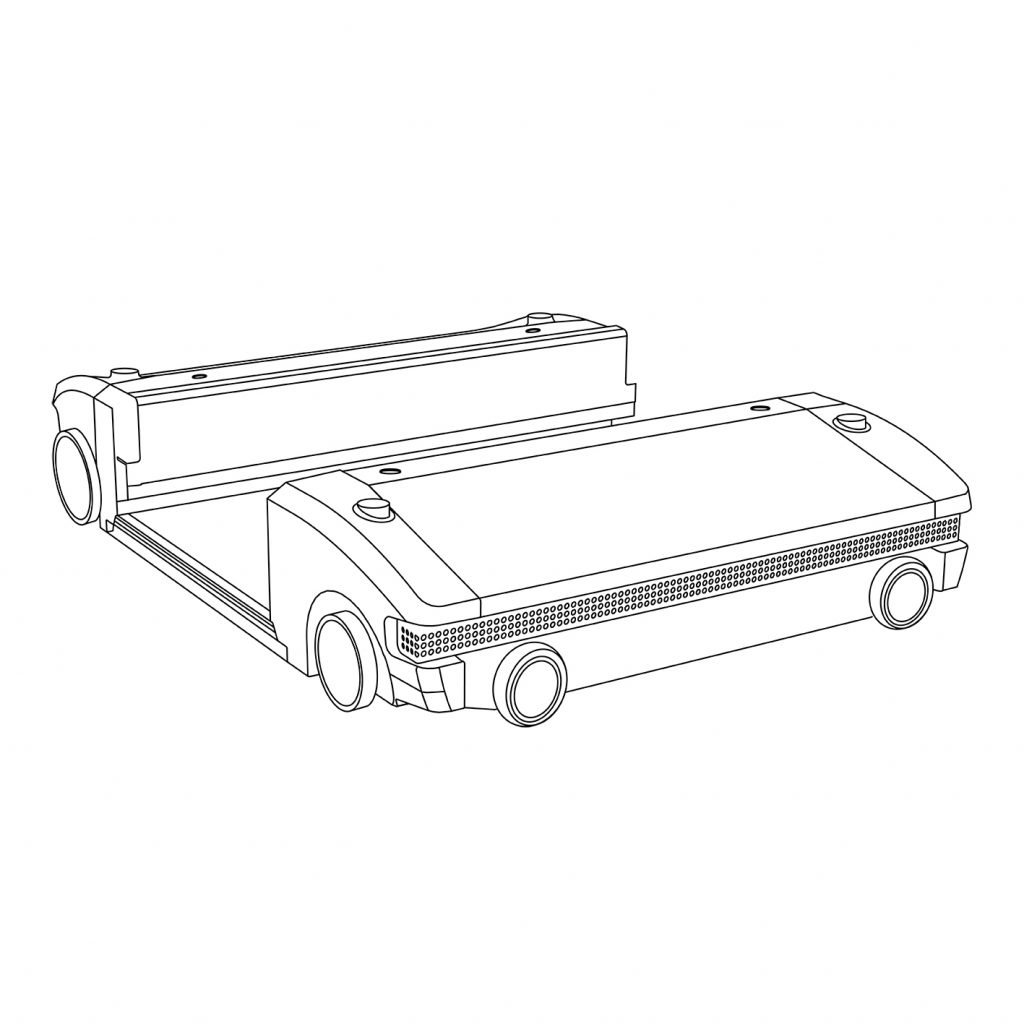 The warehouse shuttle system forms the core of today's logistics processes. It ensures high-performance order fulfillment by fully automatically storing and retrieving containers, cartons and trays. The shuttle systems allow for single-deep or multiple-deep storage depending on the rack types used, while the integrated software automatically allocates each item to its perfect storage location. This makes the system incredibly flexible and optimizes storage density. The shuttle system also takes care of other logistics processes, such as buffering, supplying work stations and creating precise sequences.
The system can be scaled up and down both in terms of size and performance and stores all types of goods.
"
"
"The deciding factor for having a future-proof warehouse is artificial intelligence. It stretches across all aspects of operation and has completely changed the way business is done."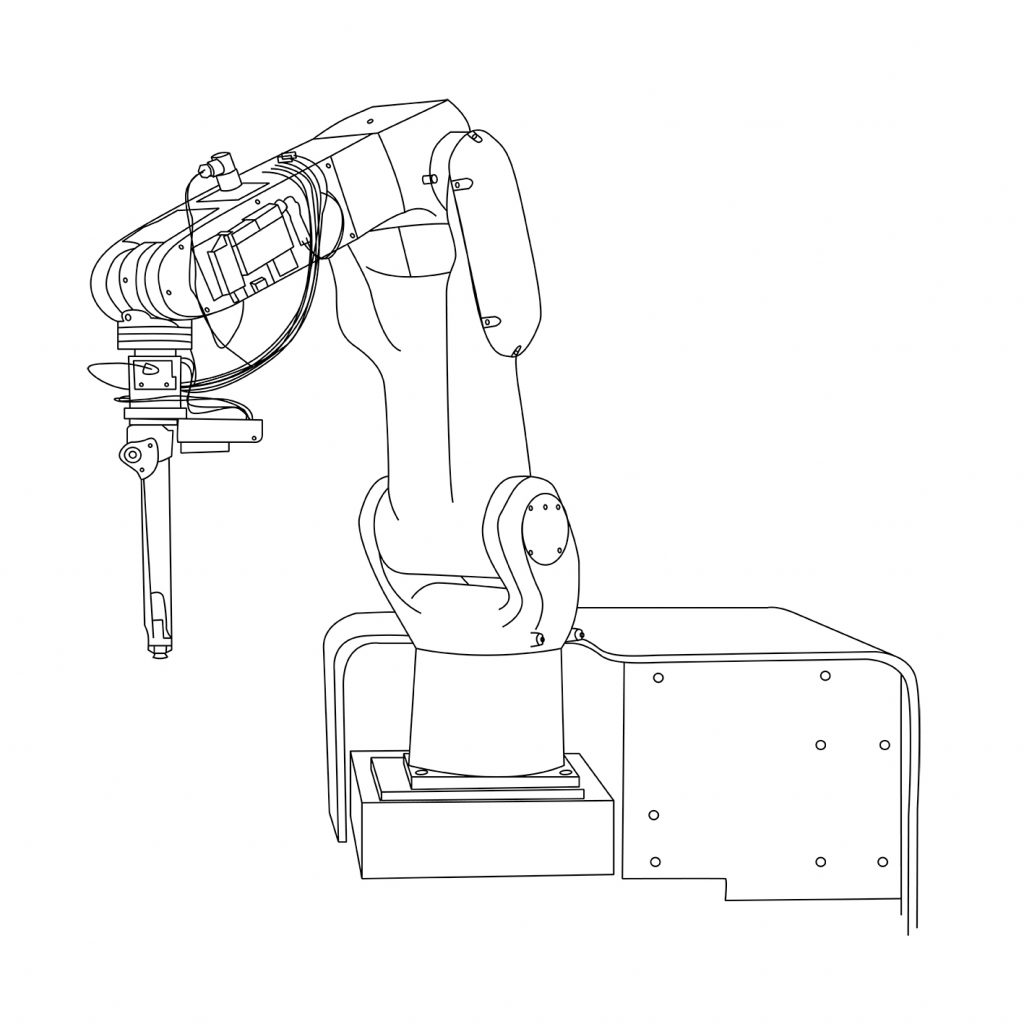 Work that could previously only be done by human hands is now being performed by intelligent robots, which assemble orders quickly and precisely. The robots, equipped with artificial intelligence, work fully autonomously and without human interaction. The robot can (almost) see and grasp items just like a human. Different grippers and AI-based object recognition, together with grip point determination, make it possible to handle a wide range of items, which means that picking robots can be used in different industries. Items wrapped in film, floppy items and fragile items can all be picked gently.
One of the robot's special feats is its ability to grip items it has never handled before and to improve its gripping movements as it gains experience. In other words, it learns over time! Additionally, the flexible picking robot can work around the clock if needed, improving delivery performance and taking the stress off employees (especially those working the night shift).
Robots can be used in plenty of areas besides single-item picking, too. They are useful for full-case picking and palletizing, where they handle large containers and assemble pallets and roll containers. The robots unite the picking and palletizing processes and provide relief to employees in the warehouse, who no longer have to do the heavy lifting and carrying.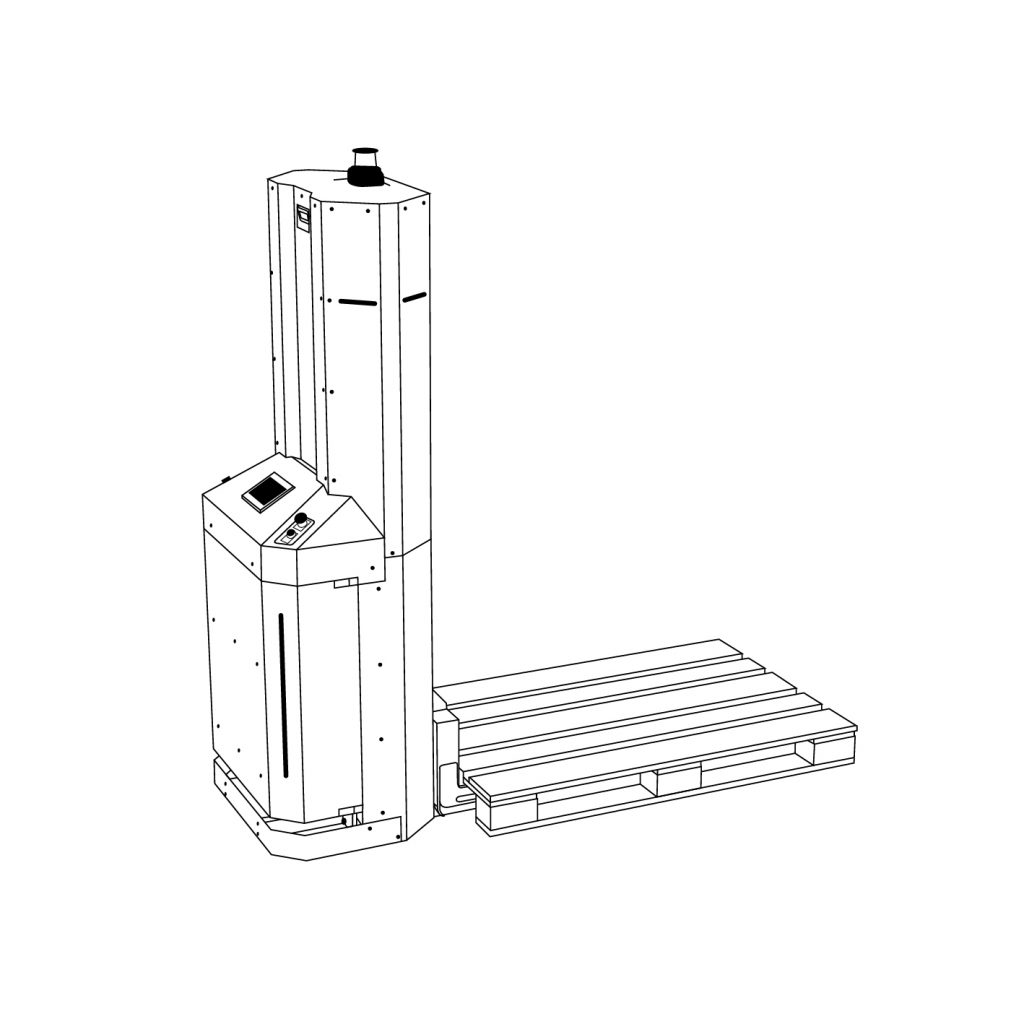 Autonomous mobile robots make it possible to flexibly organize internal transport processes. They transport goods, raw materials and components fully automatically, forming the bridge between different areas and locations. Work stations are supplied with materials, no human intervention required. Depending on the system requirements, the mobile robots can transport containers or pallets; they can also be used as a complementary solution in connection with a storage system.
Thanks to an innovative fleet management system, transport resources and orders are managed optimally and autonomously. The robots also have 3D obstacle detection, which means they are completely safe for people. What's more, they recognize any obstacles on their route using their integrated cameras and can successfully avoid them.
The key component for successful zero-touch fulfillment is intelligent, highly precise software. Along with controlling machines and robots, the logistics software also handles processes such as warehouse management and warehouse control. The intelligent software can, for example, calculate efficient packing patterns for palletizing or support business intelligence and preventive maintenance on the management level.
A higher-level warehouse management system (WMS) allocates incoming goods to the ideal storage location. The software knows the actual location and stock of all items at all times. In addition, it automatically calculates when goods need to be reordered, keeping stock optimally low and using storage locations efficiently.
As described above, picking robots learn how to grip new items over time with the help of artificial intelligence (AI). Anonymized data from each pick is saved and used to train the neural networks.
"
"
"We use the data that KiSoft Analytics provides us to run our automation intelligently. The data helps us to detect problems and find solutions, ensuring that our customers are satisfied."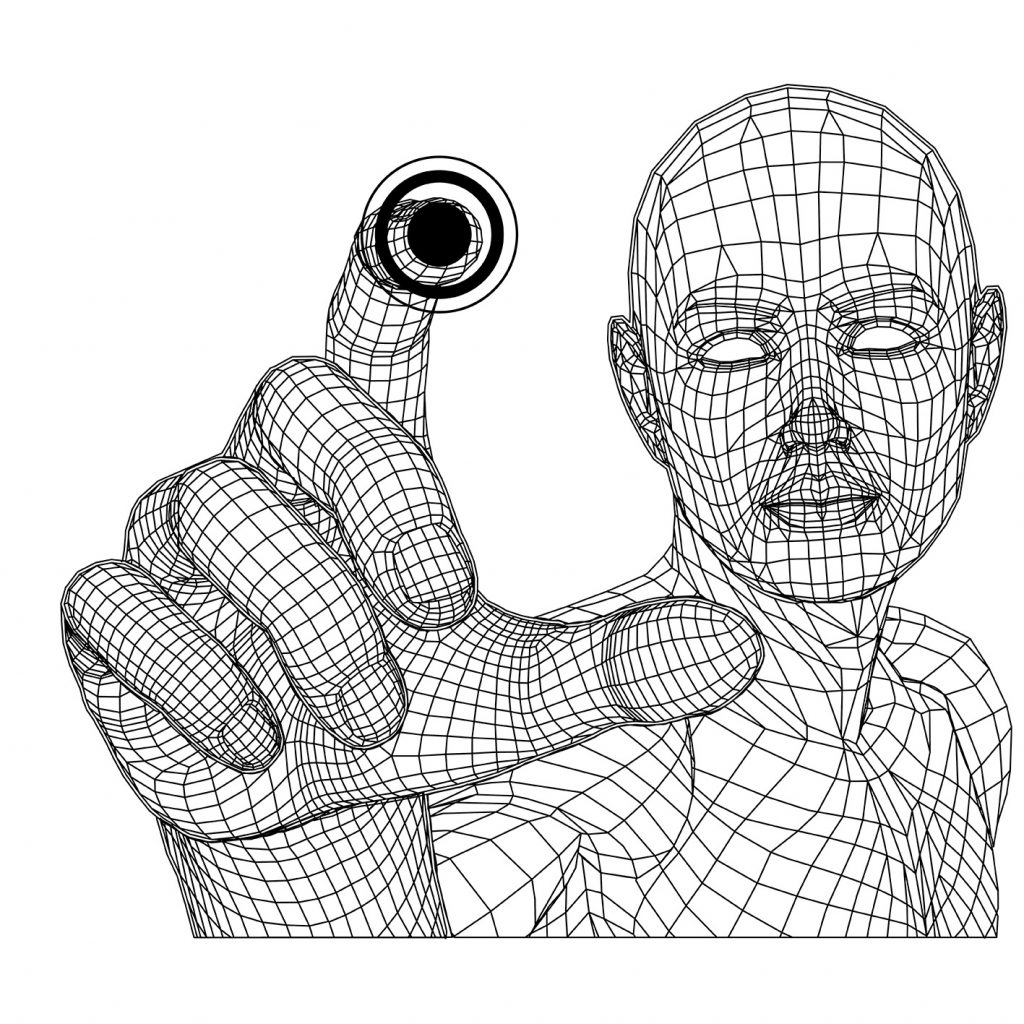 Right-size packaging refers to a fully automatic solution for picking and packing goods. During the logistics process, custom-sized shipping cartons for goods are created and automatically picked.
Carton size is calculated based on item master data. Afterward, the packing machine cuts the shipping carton to fit the exact size of the goods – fully automatically! Right-size packaging saves you space in delivery trucks while transporting less air and producing less waste, meaning this innovative technology has enormous economic potential and is sustainable to boot.
From sorting at goods-in, storage and sequencing to sorting at goods-out, pocket sorter systems are true all-rounders in intralogistics, especially when it comes to e-commerce and omnichannel fulfillment. What makes them truly special is that storage and sorting take place fully automatically, without any manual intervention. Self-opening pocket systems precisely deliver items to any location in the warehouse, whether into shipping bags, cartons or containers. The sorter pockets can open and deposit goods while moving at full speed, without having to slow down at all. Thanks to the RFID technology the pockets are equipped with, each item can be tracked and identified reliably. The system also forms the basis for other logistical processes, such as buffering or returns processing.
Overhead conveyor systems offer especially high performance and flexibility when used in combination with high-performance automatic storage systems or picking robots.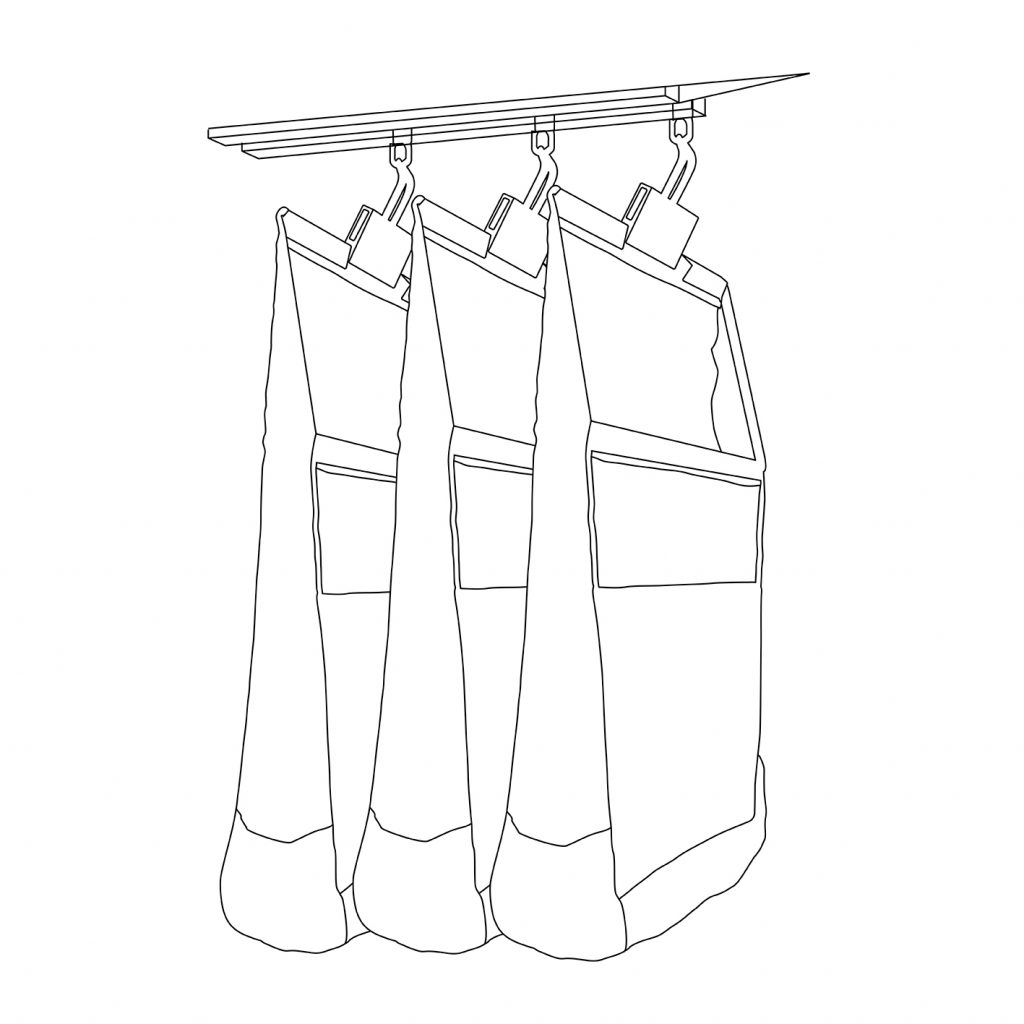 The future of logistics means future jobs
Many people worry that workplaces will change drastically as new technologies gain ground. More automated processes mean there will be fewer jobs left for people. This opinion is widespread, but does it have a leg to stand on? Our answer is "no"! It's clear that automation is changing intralogistics. And that change is offering new opportunities for workers as well.
"
"
 "For generations now, we have been developing these aids to make our lives easier. We are not building robots to replace humans. They will simply make our work easier and relieve us of certain tasks."
Along with creating economic advantages, another aim of automation is to pay more attention to employees' skills and make the most of them. Automation relieves employees from repetitive work, allowing them to instead focus on tasks that generate profit and take over more complex duties in the distribution process. Instead of pushing buttons and operating machines routinely, employees in the future will be responsible for coordinating robots, for example.
Full automation does not mean a warehouse without people. It means a warehouse full of technology. Zero-touch fulfillment has one goal: people and machines working together efficiently and error-free. Connecting storage systems, work stations and robots creates new jobs, especially in the field of system service and monitoring.
Making the right decisions based on data: Smart software connects logistical processes with real-time data on the machine level and can optimally process and visualize the vast amounts of data generated by connecting different technologies. In doing so, it provides employees with an overview of the complex processes in the warehouse and along the supply chain, allowing trends and prognoses to be derived. Decisions are made on a short-term tactical basis and on a long-term strategic one.
Resident engineering: New perspectives are also developing in maintenance. Service technicians do much more than just make sure that the mechanical and electrical components are functioning at their best. They also ensure that systems are running reliably and look for opportunities to improve and optimize the system.
Technology or not, one thing is clear: The logistics concept of the future will change the work we do each day, but people will always be key.
An example of the new trend in logistics: zero touch
We've all ordered goods online and then held the package in our hands a few days later. But what exactly happens in the background? Which intralogistics processes take place? To see how an online order can be processed using zero-touch fulfillment, check out this video:
Now let's take a look at the entire order handling process in detail: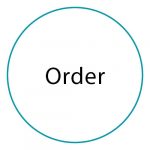 The end customer orders goods online. The order is registered in our logistics software and the stock is checked.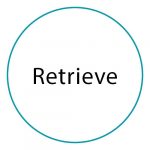 The integrated software activates the shuttle systems in the automated warehouse. The shuttles retrieve the goods from their storage locations fully automatically. A conveyor system brings the goods to a picking robot. Zero-touch fulfillment connects different processes in the warehouse and supplies every work station with the right items at the right time.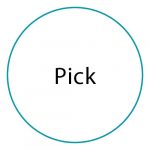 The robot uses the right picking technique to remove the item from its source and places it in the sorter pocket in the overhead conveyor system, which serves as the dynamic buffer. The result of the software-controlled sorting process is that all items for the order are together in one block. In the next step, the self-opening sorter pockets deposit the goods in a carton at exactly the right time.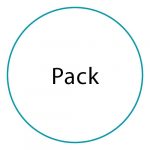 Zero-touch fulfillment also covers the packing and palletizing processes. A conveyor system brings the carton containing the order to a packing machine. As described above, a software program calculates the carton size based on the item master data. The shipping carton is then cut to the minimum height, enabling efficient, economical and sustainable packing.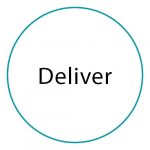 In the last step, the now packed goods are labeled and then either shipped as individual cartons or stacked on pallets for shipping. With the help of fully automated systems, end customers receive their orders in just a few days.
The combination of automated storage systems, picking robots and pocket sorters are especially efficient for omnichannel applications in fashion and retail. It creates an innovative automation solution with new ways to organize intralogistics processes. The advantages are clear: 24/7 operation, a wide range of products, automatic item code identification, high performance and cost effectiveness.
Do you want to transform your logistics processes and take your automation up a notch? Or are you interested in learning more about the topic? We're happy to advise you on how you can implement zero-touch fulfillment at your business. Drop us a line at blog@knapp.com and schedule a meeting with one of our experts today.