3 minutes reading time
Article contains videos
It's that time of the year again! From May 31 to June 2, 2022, we are presenting our latest automation technologies at the intralogistics trade fair LogiMAT. We live by the motto: shaping the value chains of the future! This year, our trade fair highlights include new robot technology, automatic pocket sorters and innovative software that visitors will be able to experience live in Hall 3 at stand B05. Join us and immerse yourself in the fascinating world of logistics.
New picking robot infused with artificial intelligence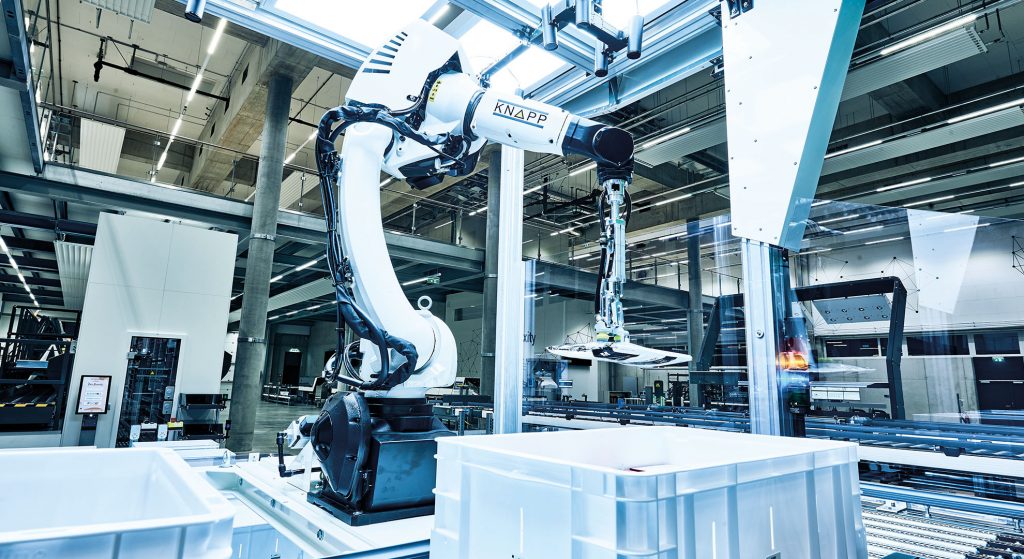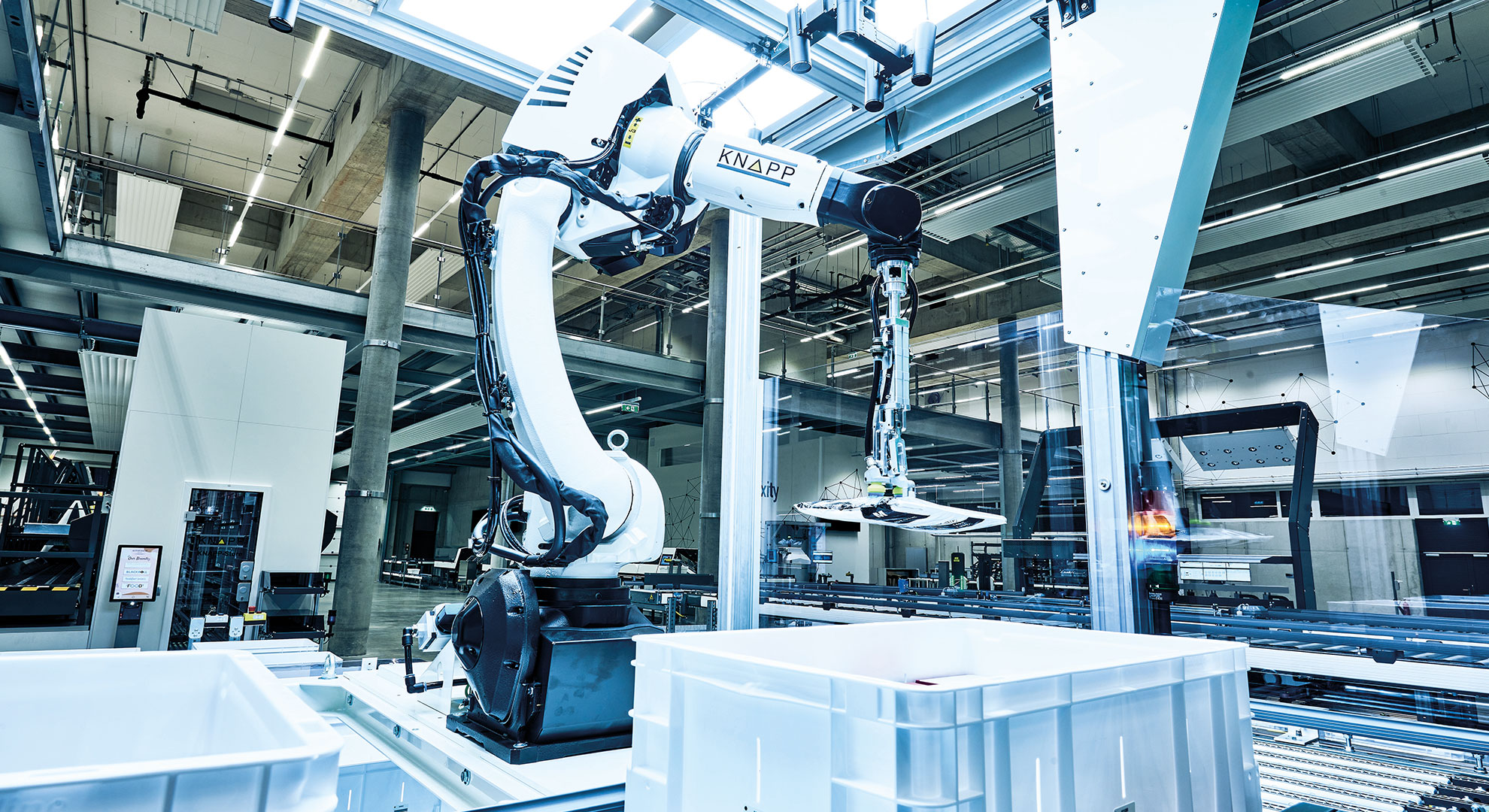 In live action at LogiMAT 2022: our intelligent, industrial-grade Pick-it-Easy Robot for fully automatic single-item picking.
The Pick-it-Easy Robot is an intelligent, fully automatic picking solution suitable for industry. The powerful AI robot station grips items reliably, regardless of their properties. Various grippers, AI-based object recognition and grip point determination from Covariant mean that the Pick-it-Easy Robot can handle a broad range of items for many applications in diverse sectors, from food retail to electronics, from healthcare to e-commerce. McKesson, GXO and Obeta bank on the robot's precision and versatility.
"
"
The AI-equipped robot from KNAPP plays an essential role in our warehouse operation. It surpasses the capacities of manual picking stations and runs fully automatically.
Fully automatic pocket sorting at full throttle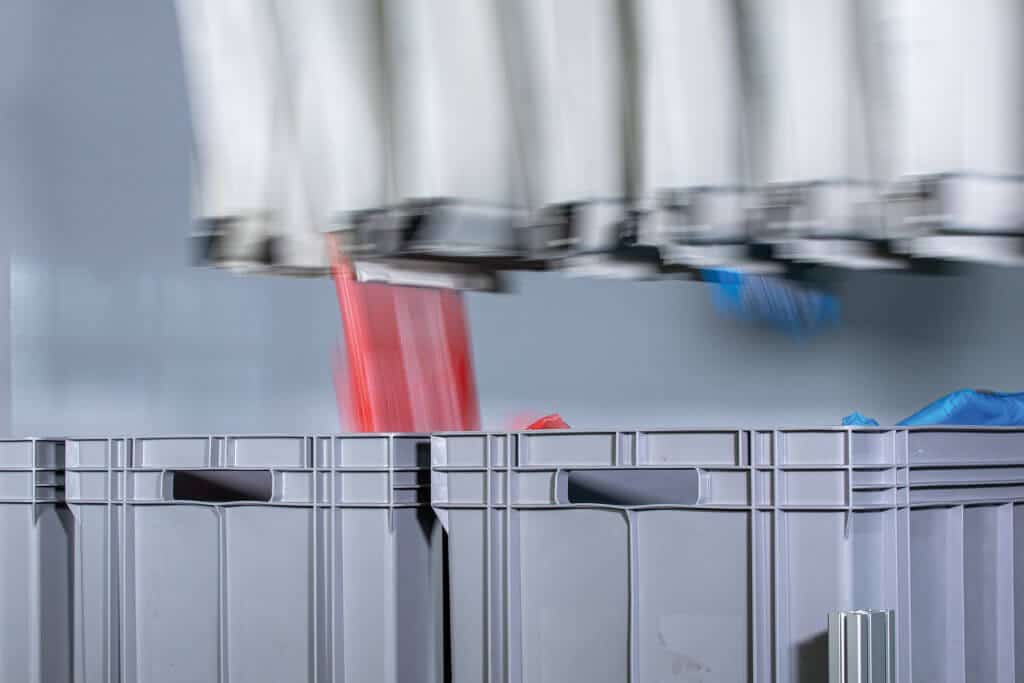 AutoPocket is premiering at LogiMAT 2022: A new pocket sorter system that automatically drops off goods without losing speed
The AutoPocket solution is ideally suited for applications with a broad item range. The new pocket sorter system can automatically and precisely drop goods off anywhere in the warehouse, without slowing down or stopping. Equipped with RFID technology, the solution is able to access and track all items at any time as well as clearly identify them. AutoPocket, combined with Pick-it-Easy Robot, our fully automatic picking robot, offers intelligent zero-touch handling for high-performance operations.
KiSoft suite expanded to include a cloud-based service platform
Catch a glimpse of what KiSoft Cloud can do at LogiMAT 2022: introducing our comprehensive service platform for logistics
With KiSoft Cloud, we're offering a comprehensive service platform that makes logistics operations future-proof. It bundles all the data and services and makes them available to customers in a single infrastructure. KiSoft Cloud saves all the operating data of one or more installations centrally, so all the data is in a single place ready for further processing. Using the data is easy for a variety of applications, such as KiSoft Analytics and KiSoft Genomix. In addition, KiSoft Cloud supports a range of different AI applications such as machine learning, including deep learning for training neural networks. Hardware and software support, IT security, data security and interfaces between applications are ensured out of the box, regardless of the software or automation supplier.
"
"
We use the data that KiSoft Analytics provides us to run our automation intelligently. The data helps us to detect problems and find solutions, ensuring that our customers are satisfied.
Come visit us at LogiMAT:
May 31 to June 2, 2022
Hall 3, stand B05
Shaping the value chains of the future
Can't wait until this years' LogiMAT? If you'd like to know more about our intelligent solutions and technologies now, just drop us a line at blog@knapp.com.