5 minutes reading time
Article contains videos
It's not just a work station, it's an experience.
The work station serves as the link between the person and the warehouse technology. That's why the question of how best to combine efficiency and quality in one work station concept has captured our imagination for more than 20 years. With Pick-it-Easy, our multifunctional goods-to-person work station series, we have successfully combined profitability with the user experience in the creation of a future-oriented work station design that focuses on the person.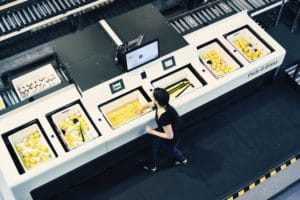 Our latest stroke of genius is the Pick-it-Easy Evo. The new member of the Pick-it-Easy family that completes KNAPP's portfolio of work stations. The all-in-one work station promotes the warehouse worker to the role of smart worker. Furthermore, it turns a simple work station in storage and production into an experience. This is accomplished through space-effective design, optimal quality assurance, efficient order processing and usability.
Pick-it-Easy Evo – the new member of the Pick-it-Easy series represents a new workplace experience.
Pick-it-Easy Evo promises maximal flexibility
The modular design of the Pick-it-Easy Evo delivers maximal flexibility. The work station can be flexibly scaled depending on individual requirements, offering a variety of configuration possibilities.
Just like other work stations in the Pick-it-Easy series, the Pick-it-Easy Evo is designed with the OSR Shuttle™ Evo in mind. In addition to the classic connection to the storage system through a pre-zone, the Pick-it-Easy Evo can also be connected directly to the OSR Shuttle™. This saves space and guarantees a streamlined system design.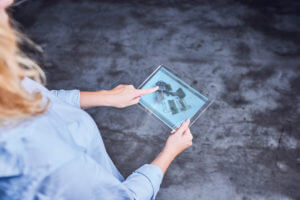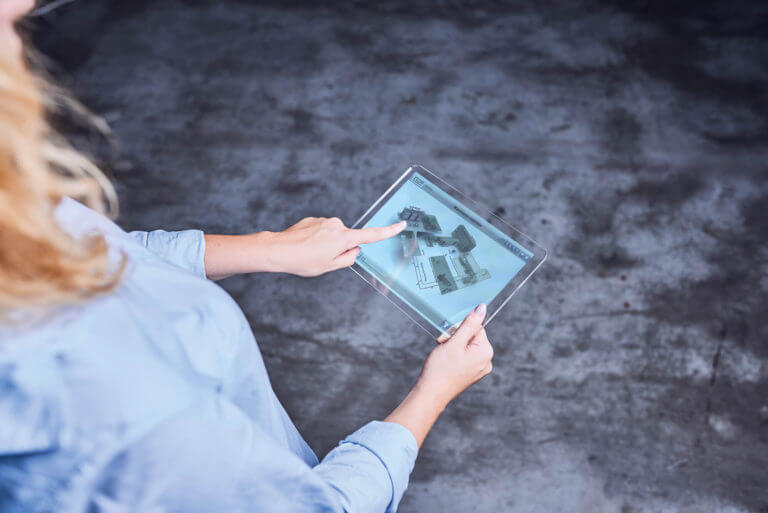 Furthermore, the Pick-it-Easy Evo was designed with a broad range of goods and different load carriers in mind, with loads of up to 50 kg. Thanks to this outstanding versatility, the work station is suitable for applications in diverse sectors. Using the KiSoft One software, various classic processes are covered such as picking or inventory as well as customer-specific processes.
New workplace experience thanks to optimal ergonomics and usability
A distinguishing feature of the Pick-it-Easy Evo is its user-friendliness. The innovative KiDesign reduces physical strain, making it easier to concentrate on the task at hand. At the work station of the future, lifting, bending and reaching are a thing of the past.
From physical to cognitive ergonomics
In addition to physical ergonomics, the LED displays and touch screens with intuitively operated easyUse user interfaces complete the new workplace experience. In keeping with our slogan, making complexity simple, easyUse stands for the highest degree of user friendliness and operating comfort as well as a modern and attractive human-machine communication.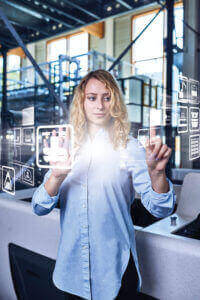 Pick-it-Easy Evo stands for attractive human-machine communication. 
These intuitive ways of operating ensure error-free, efficient processes and shorten the training time for new personnel. Furthermore, through its wide palette of add-ons for quality assurance, Pick-it-Easy Evo guarantees the highest picking quality. At the work station of the future light curtain, scales, scanner, printer and photo-documentation support and motivate the smart worker not only in their tasks but in creating a one-of-a-kind user experience.
This user friendliness, paired with optimal ergonomics and modern design, makes Pick-it-Easy Evo much more than a way to connect employees and warehouse technology. Pick-it-Easy Evo is an attractive interface that creates a new workplace experience. Our motto: Work smart, not hard!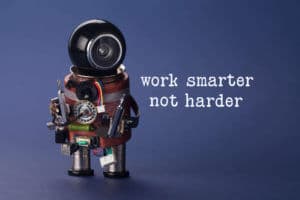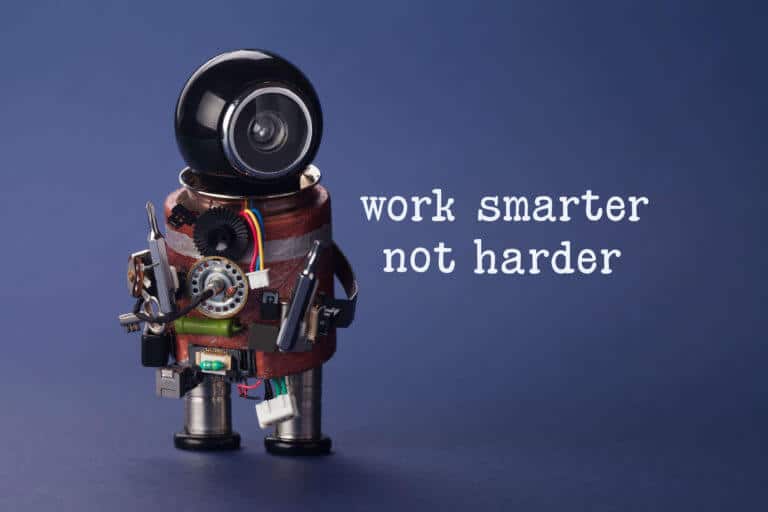 The new workplace experiences means work smart, not hard!
The advantages of Pick-it-Easy Evo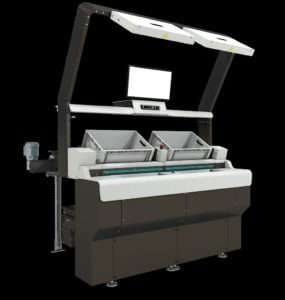 Optimized for the OSR Shuttle™ Evo à, this is the simplest option for connecting to the 1D and 2D shuttle systems, providing dynamic access from each work station to each article in the system
High scalability according to demand
Suitable for use in various different sectors
Wide article range and working load of up to 50 kg
Maximum flexibility with load carriers: Containers, trays, cartons with various heights and outer dimensions
Goods-to-person picking takes the pressure off employees, boosting ergonomics and efficiency
Ideal usability and cutting-edge man-machine communication: User guidance through touch screens and LED displays
Error reduction through quality-assurance add-ons: Scales, light curtain, photo function
5 minutes reading time
Article contains videos