Open Shuttle Fork: Our Autonomous Mobile Robot for Pallet Transport
The demands on production and distribution are high. Businesses need to react quickly to rapidly changing processes, shortages of qualified personnel and lack of space. Our autonomous mobile robots (AMR) for pallet transport are the ideal first step toward solving these challenges by automating your warehouse.
The AMRs keep work stations supplied optimally and flexibly while connecting different warehouse areas with goods-in and goods-out. Furthermore, their impact on the warehouse environment is minimal and they can be installed without any need for construction. Automate your internal pallet transport with our Open Shuttle Fork robots today!
Are you looking for flexible AMRs for pallet transport?
Find out more about KNAPP's Open Shuttle Fork!
Innovating AMRs for pallet transport
Our Open Shuttle Fork is an autonomous mobile robot (AMR) that transports pallets flexibly and efficiently. What makes it special are its numerous functions, its diverse applications and how little space it requires. Plus, its 3D object detection means it is safe to use in the warehouse. The industrial vehicle can rotate around its own axis, drive sideways and has a completely electric lifter.
Thanks to its intelligent software, the AMR can be integrated into the warehouse quickly and start transporting pallets without requiring any changes to the existing infrastructure. Additionally, travel paths, processes and layouts can be adapted very quickly. Open Shuttle Fork offers the perfect starting point for automation thanks to its short delivery and installation times.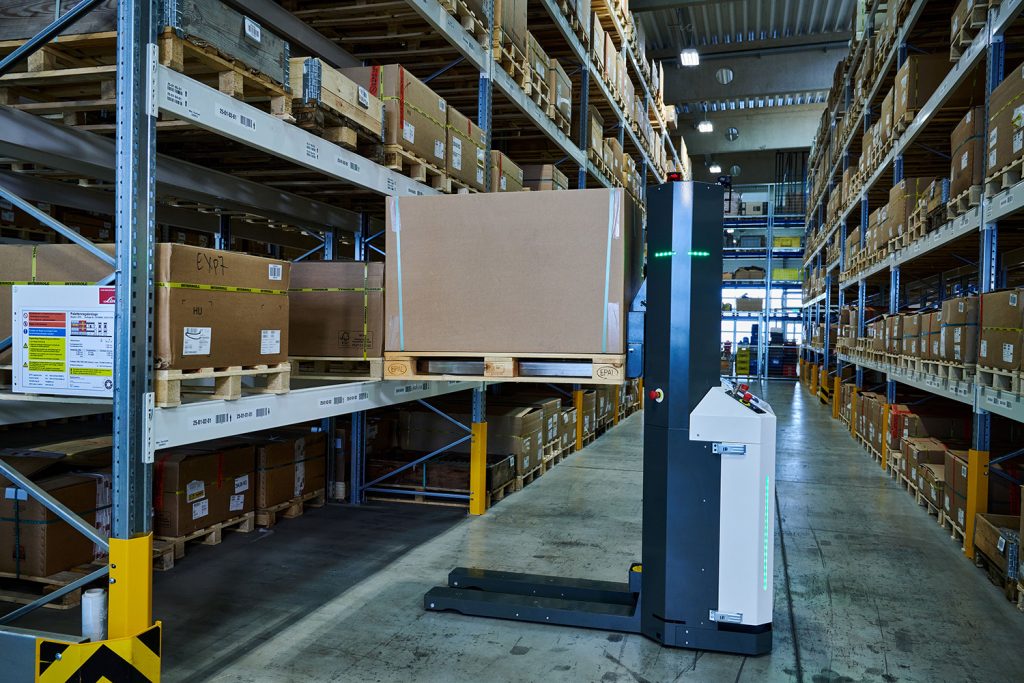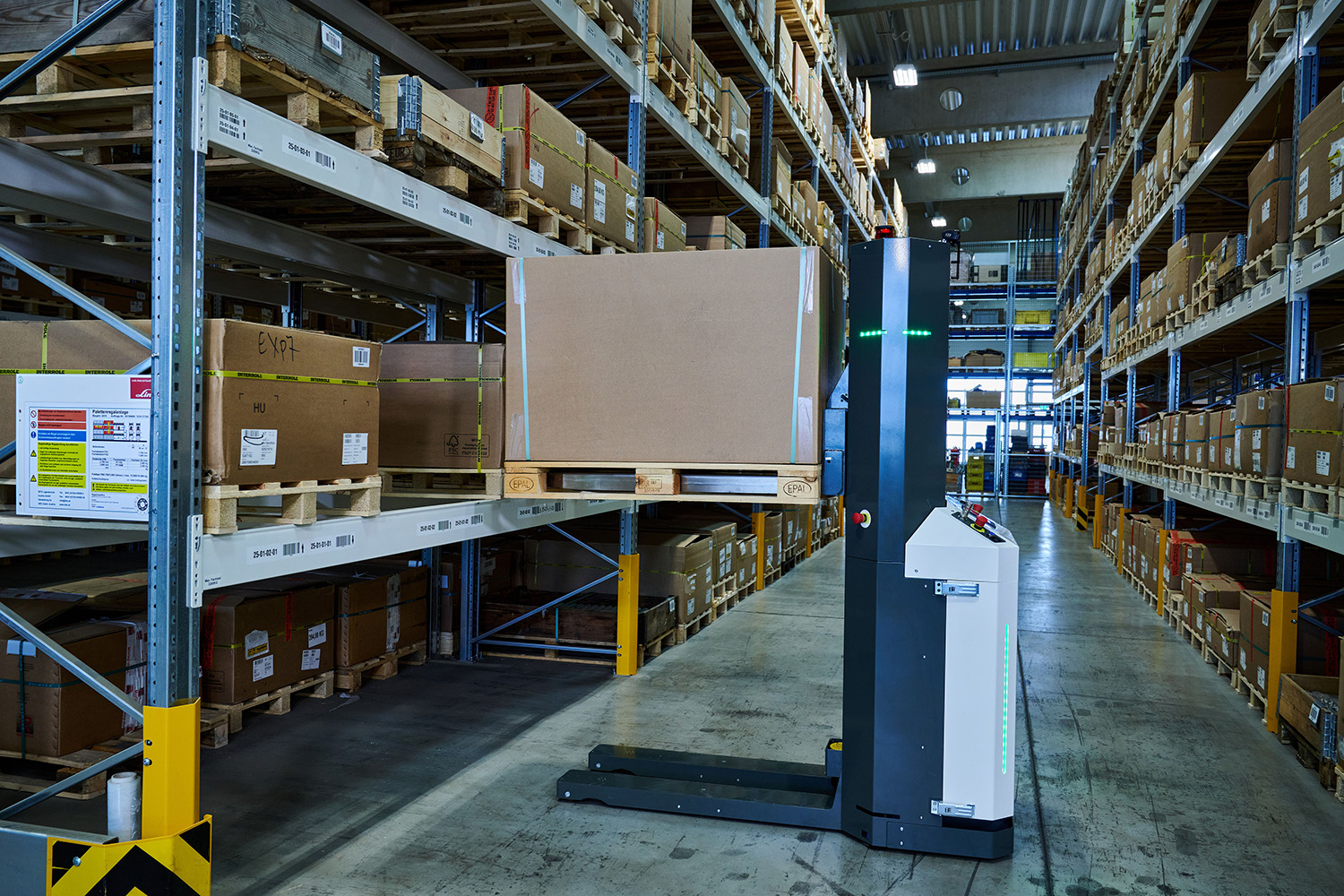 Check out Open Shuttle Fork's technical features:
Pallet transport made easy with AMRs
Open Shuttle Fork boasts a unique combination of characteristics that make it ideal for diverse applications.
Uses for the AMR for palett transport at a glance:
Internal pallet transport
Supplying work stations and production lines
Support for mobile picking
Connection to manual or automatic pallet storage systems
Complementing existing pallet conveyor systems
Supplying kanban racks and flow racks
Special transport jobs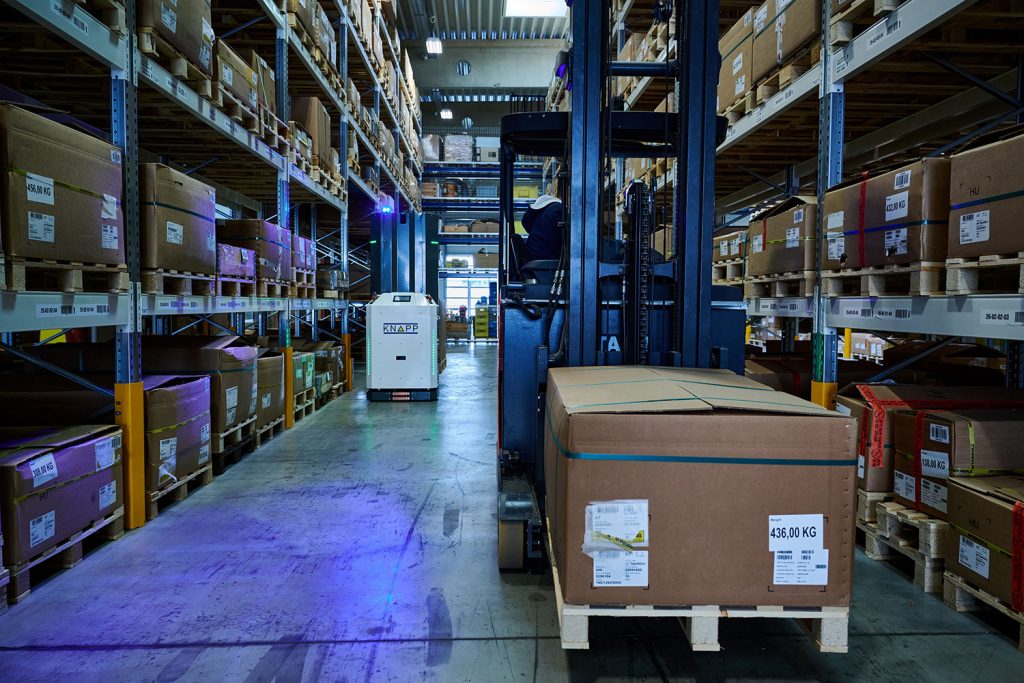 "
"
The Open Shuttle Fork turns on a dime and is great for compact layouts with narrower aisles. Best thing is, you can get it at a very competitive price.
Advantages of the AMR for palett transport Open Shuttle Fork
Ready to use ASAP in all industries
Compatible with VDA 5050; autonomous, robust, deterministic navigation
Intelligent management
Smart path planning and intelligent management of orders and transport resources
Easy to configure
Simple simulation and control of the layout, processes and fleet
100 % flexible
Flexible interconnection of all warehouse areas, easy-to-adapt layout, processes and fleet
Maximum safety
3D object detection and blue light make the warehouse even safer
Instant automation
Easy to integrate into existing systems, no structural modifications needed
Cost-efficient system
Increased efficiency thanks to 24/7 availability and consistent performance
Over 400 Open Shuttles operating successfully worldwide
How do KNAPP's autonomous mobile robots work?
Find out more about our intelligent Fleet Management Software: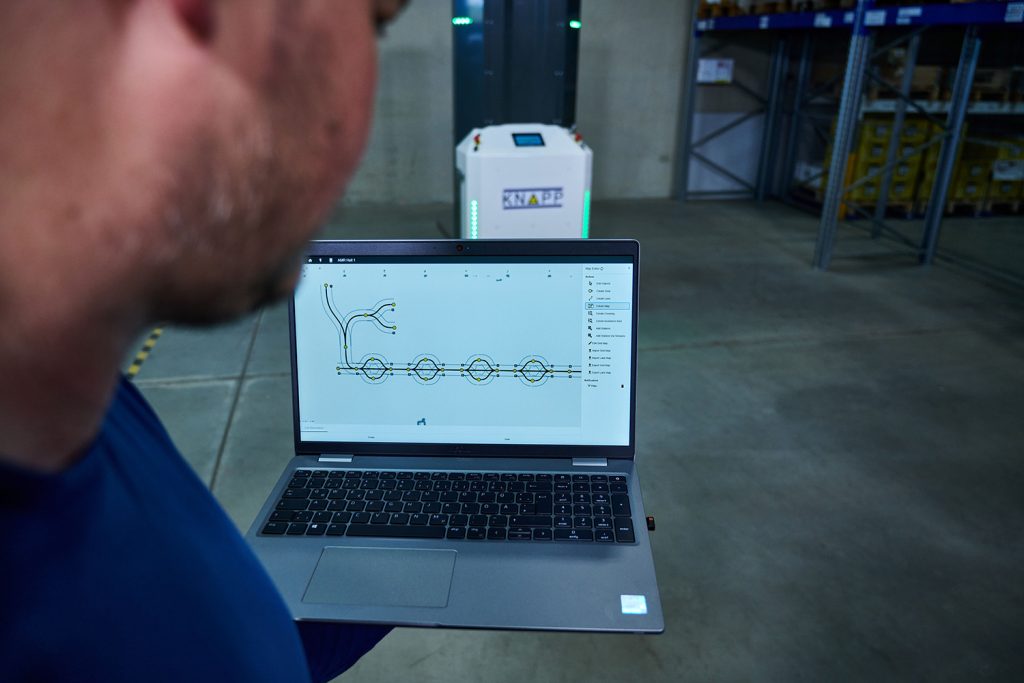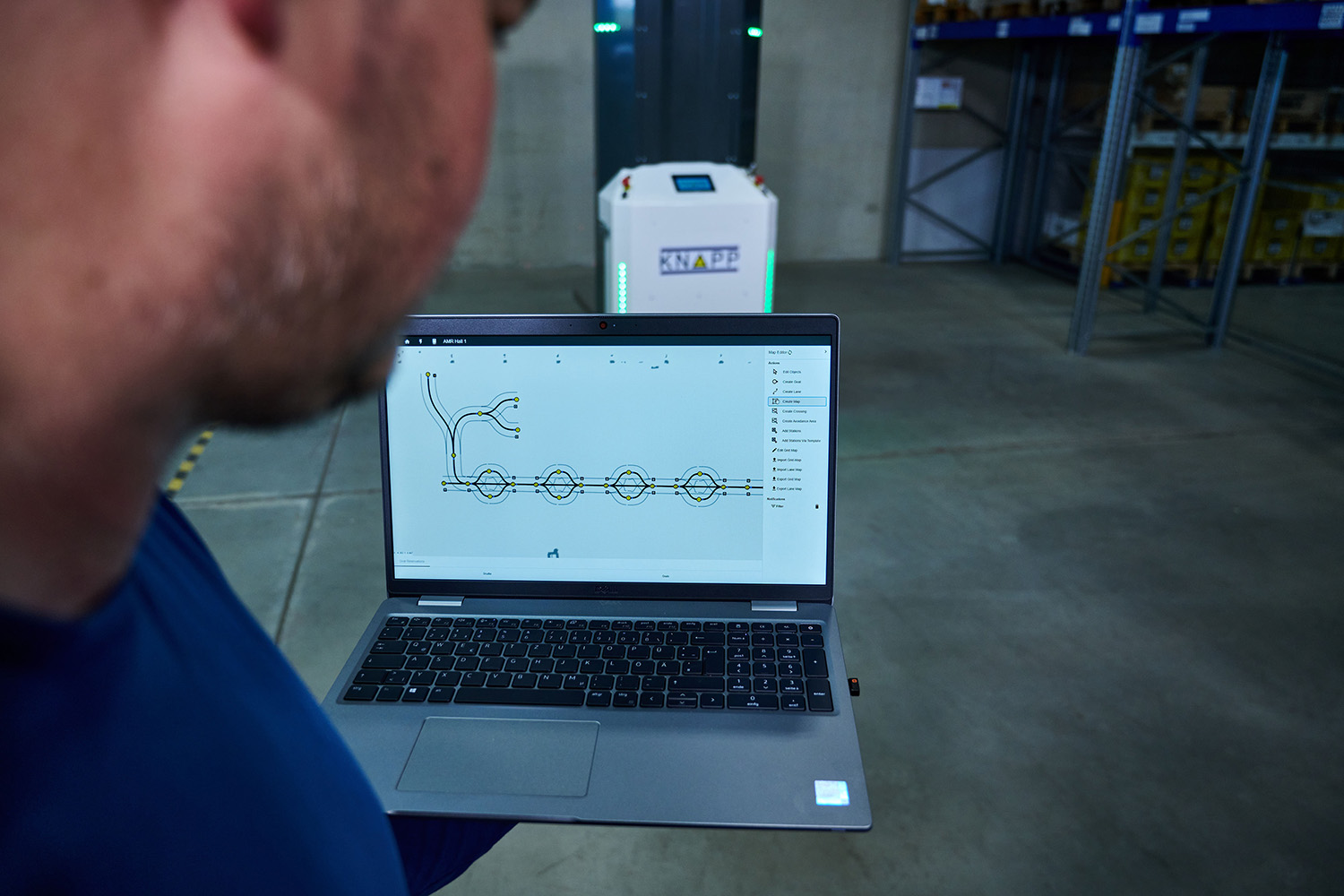 Open Shuttle Fork + Open Shuttles + intelligent Software
= the perfect solution for production supply and internal transport at Fronius
Fronius is a worldwide leader in battery charging, welding systems and solar energy. In Sattledt, Austria, Fronius manufactures welding systems for industry, inverters for photovoltaic systems and charging devices for forklift trucks. The existing production hall with 41,000 m² (441,000 ft²) was expanded by a hall with 28,000 m² (301,000 ft²) last year. Fronius selected our AMRs to serve as the connecting link to the new hall. Using the Open Shuttle Fork gives a real boost to production supply and internal transport at Fronius.
"
"
We chose KNAPP because their system allows us a very high level of autonomy. We can adapt the paths ourselves and add stations. This makes us faster and more cost-efficient in our overall operation in comparison to other systems.
Are you curious about what other AMR models we offer?
Find out more about our AMRs for pallet transport and the electronics industry!