KiSoft FCS: Fleet Management Software Provides Universal Control of Warehouse Vehicles
In today's warehouses or production facilities, many different kinds of warehouse vehicles are used to transport various things from A to B. This results in a mixed fleet, also from different manufacturers, that can range from forklifts and the like that are fully controlled by a person to completely autonomous mobile robots (AMR).
Our KiSoft Fleet Control System, KiSoft FCS for short, makes it possible for you to see, manage and control a diverse fleet using a single software. Equipped with KiSoft FCS, you can manage all the transport orders for any warehouse vehicle, whether automatic or manually controlled. It's the right choice to overcome the challenges of today and tomorrow.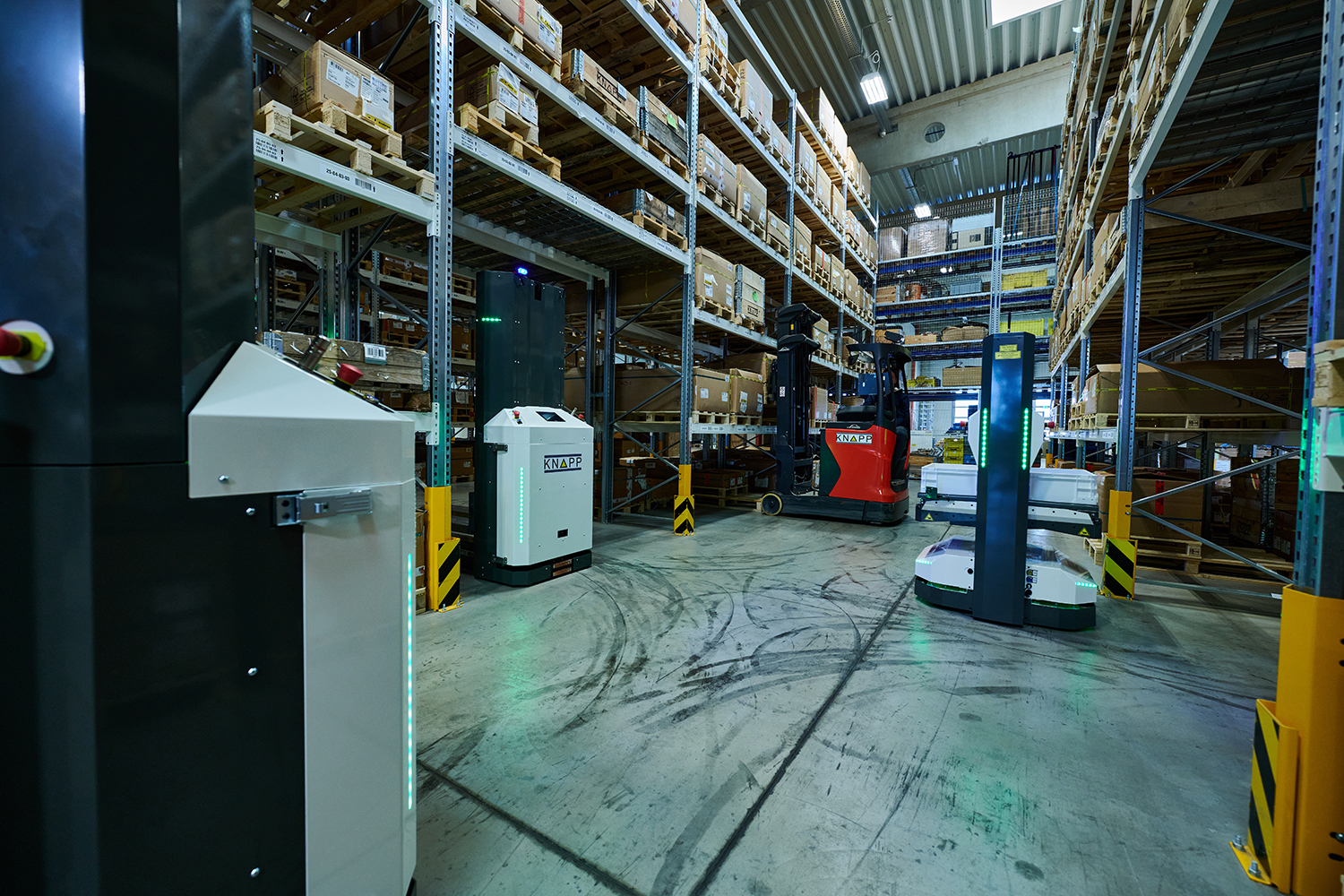 "
"
The functionality of KiSoft FCS is comparable to a flight control system, where very precise directions from the system ensure the smooth and efficient flow of traffic.
KiSoft FCS and digital twin: Virtual simulation ensures efficiency
KiSoft FCS has a digital twin to make it possible to simulate and test not only new systems but also any changes made to processes and existing systems before they are used in the real environment. Would you like to test and see what the effects of adding another autonomous mobile robot would be? Or perhaps you want to see if changing the delivery position would influence the transport efficiency in terms of time. With the digital twin, you can check the changes in the fleet control system in advance. The fleet management software can be operated intuitively. You can apply the test results to your next system start-up quickly and easily.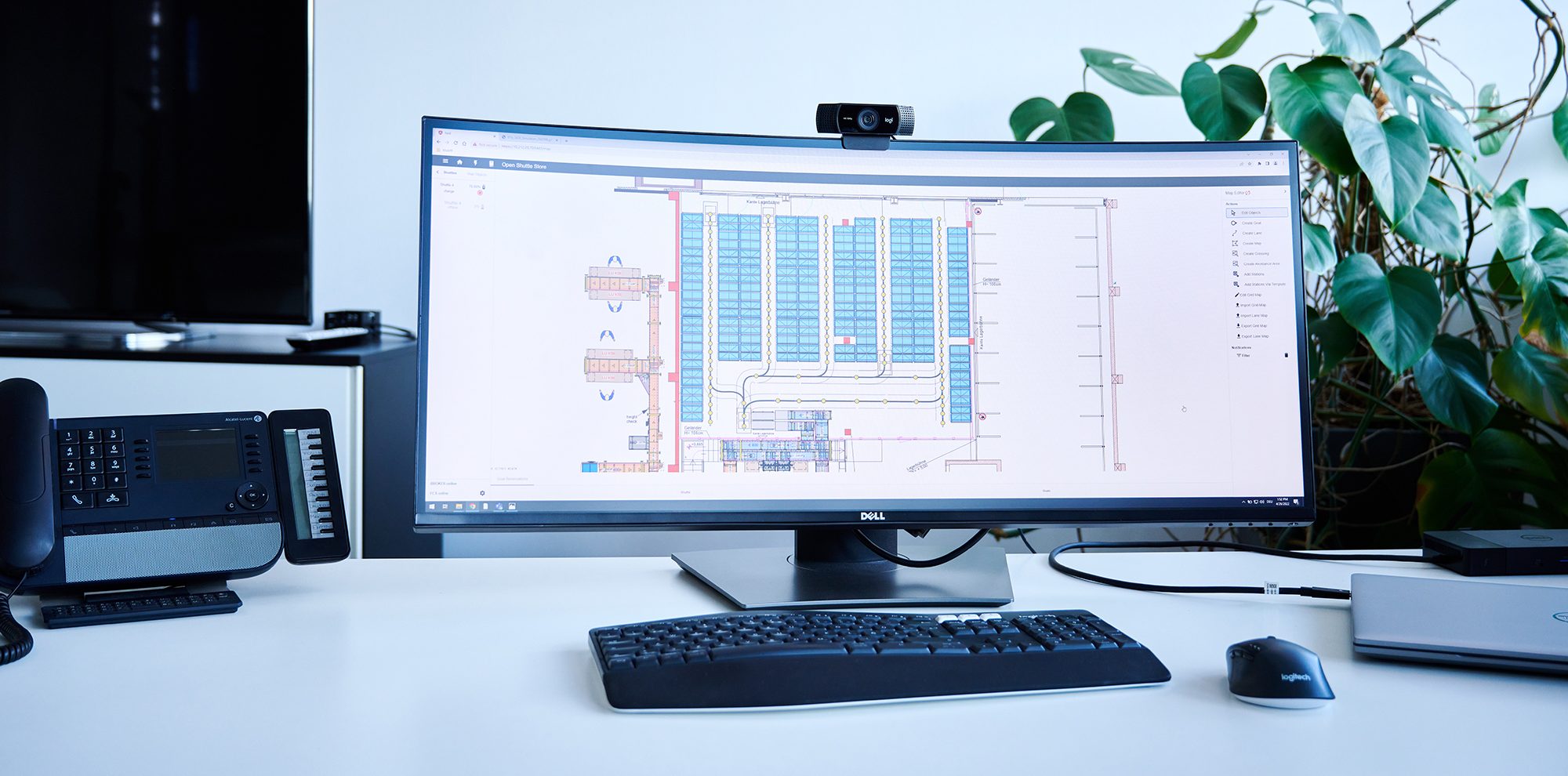 Do you want to optimize your transport processes using KiSoft FCS?
Intelligent fleet management system for your distinct fleet
KiSoft FCS makes it possible to efficiently see and control all available transport resources. This could be different AMRs, from different manufacturers, but also manual transport processes such as a forklift truck. Our software is naturally also a perfect match for our KNAPP Open Shuttles. In the warehouse or production facility, Open Shuttles transport cartons, containers and pallets – wherever and whenever they're needed.
You decide what your Open Shuttle fleet should look like. You can have two shuttles, or more than 30 – the size of the fleet can be adapted to your current situation and changed at any time.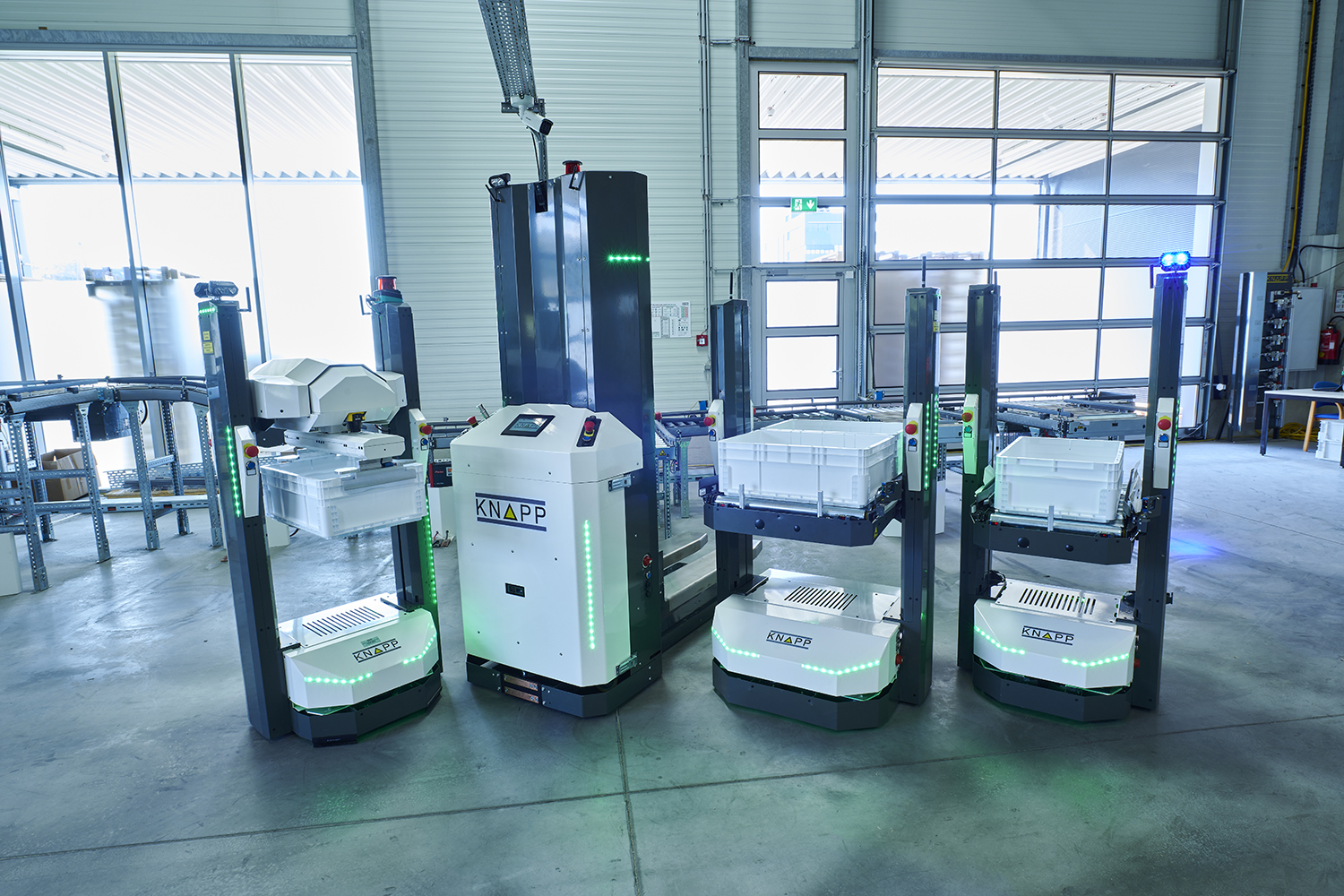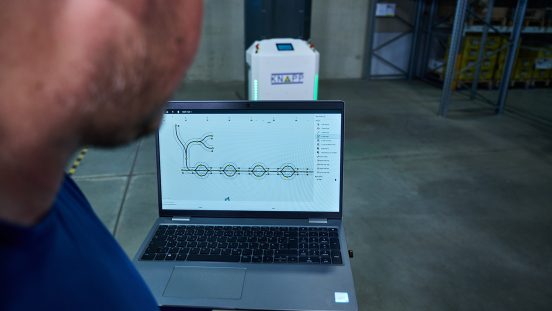 Intelligent traffic management
The fleet control system manages and monitors all the routes that are possible for the AMRs. From this, KiSoft FCS automatically selects the most suitable route for the respective vehicle. To increase efficiency, the routes are designed to allow double cycles. The vehicles respond quickly to obstacles, immediately adjusting their route to avoid a deadlock situation.
Intelligent order management
KiSoft FCS manages all transport orders and distributes them to the transport resources. When assigning the orders to the vehicles, the following parameters are considered:
Distance
Energy
Other upcoming transport orders
The prioritization of the orders is freely selectable and carried out as you want it.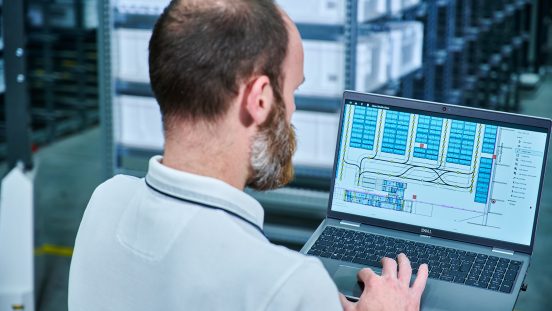 Easy, rapid integration
Integrating the fleet management software is quick and easy. KiSoft FCS combines perfectly with other KNAPP systems. Thanks to standard interfaces, the fleet control software can also be integrated in external systems. Do you want to control different types of AMRs with one software? This is also not a problem. With KiSoft FCS, we support the VDA 5050 interface, among other things, as controller and agent. The software can also be used as a stand-alone. The generation of orders is based on defined processes or sensor signals.
Advantages of KiSoft FCS
Change it up
Manage all your transport orders and all your warehouse vehicles with flexibility and flair
Simulate it
Use the digital twin for an optimized and productive system in the shortest possible time
Plug and play
As a stand-alone solution or integrated into KNAPP systems and other host systems
Scope of application
Autonomous mobile robots (AMR)
Control and monitoring of autonomous mobile robots
Manual transport resources
Order management for manually operated transport resources
Mixed fleets
Control of mixed fleets (VDA 5050)
Be the captain of your fleet
Stay in control for smooth sailing.