Our success is made possible by our employees, who put in outstanding work in various areas and on multiple continents. They all have diverse backgrounds, qualifications and points of view – and that's a good thing. What unites us is the passion we feel for our daily work: our KNAPP spirit. Our 5 corporate values of openness, reliability, courage, appreciation and creativity form the basis for our positive corporate culture and our everyday working life.
In this blog post, we take a look behind the scenes and provide insights into the daily work of 5 of our colleagues. From apprentices to inventors to globetrotters – get to know our KNAPP spirit from different perspectives.
KNAPP spirit and innovation since 1952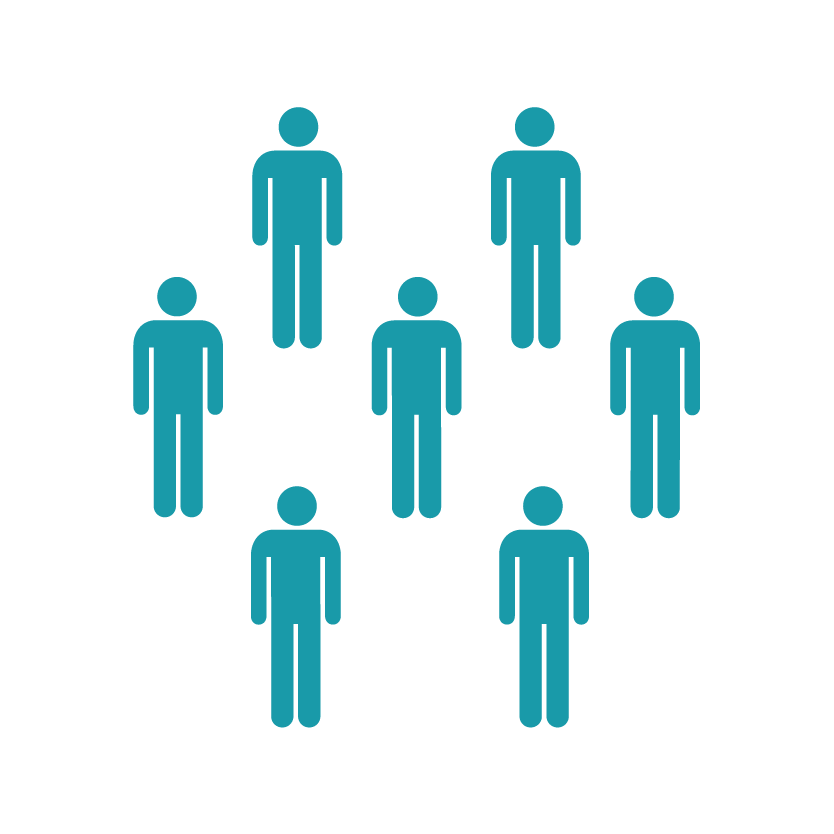 OPENNESS
Flexibility and openness for new things are part of our work.

Our company founder Günter Knapp was a passionate tinkerer and a visionary inventor, and this remains part of our company DNA today. His ideas, which solved many of the problems faced by businesses in the fifties, are also still with us. Despite our size and international orientation, we are still a family-owned business at heart and are proud of our positive corporate culture. Our employees appreciate the trust we put in them, that their active contribution is desired and valued and that they can use their creative freedom. Our innovative strength and the openness found in every area of the company spur us onwards.
A great number of our colleagues have been with us for many years. They have experienced the company growth first hand and have also helped to shape our corporate culture. Claus Blödorn is one of them. He has been developing machine control systems at KNAPP for 34 years. Thanks to many years of experience, he knows that it takes cross-functional teams to plan and implement the complex KNAPP systems: "I started at KNAPP over 30 years ago. Processes are much more structured today than they were back then. My job is to develop control systems strategically, which involves many different tasks: At one point I'll be busy with the controls of the stacker crane, then I'll be working on automatic and error-free picking of medicines. My job requires a lot of teamwork. Together, my colleagues and I continue to find new solutions for customers. I'm also very proud to be listed as a co-inventor of our patented Pick-it-Easy Robot."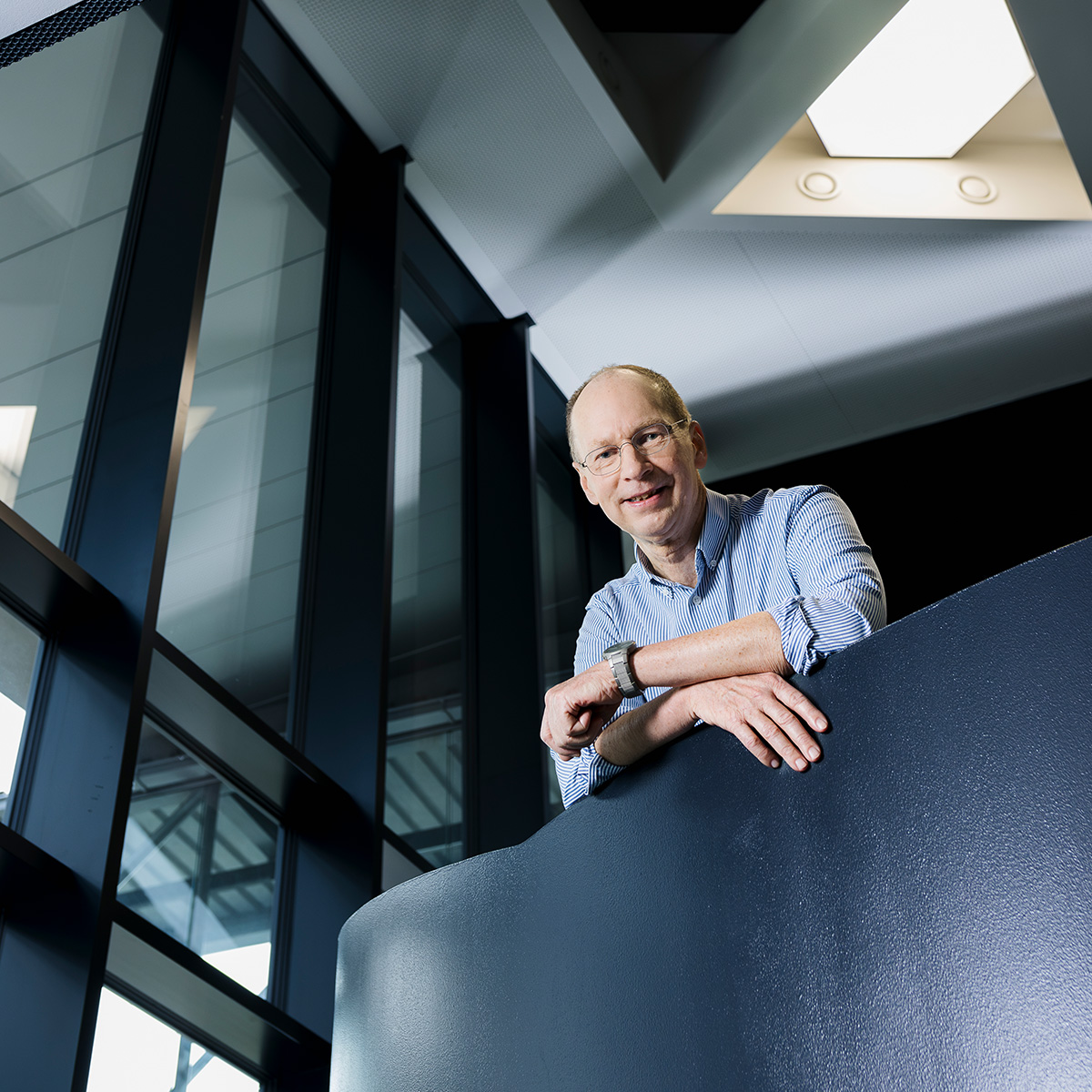 My contribution to the future: "As a developer, my colleagues and I are always finding new solutions for our customers."

– Claus Blödorn, Development Project Manager
You can rely on our experts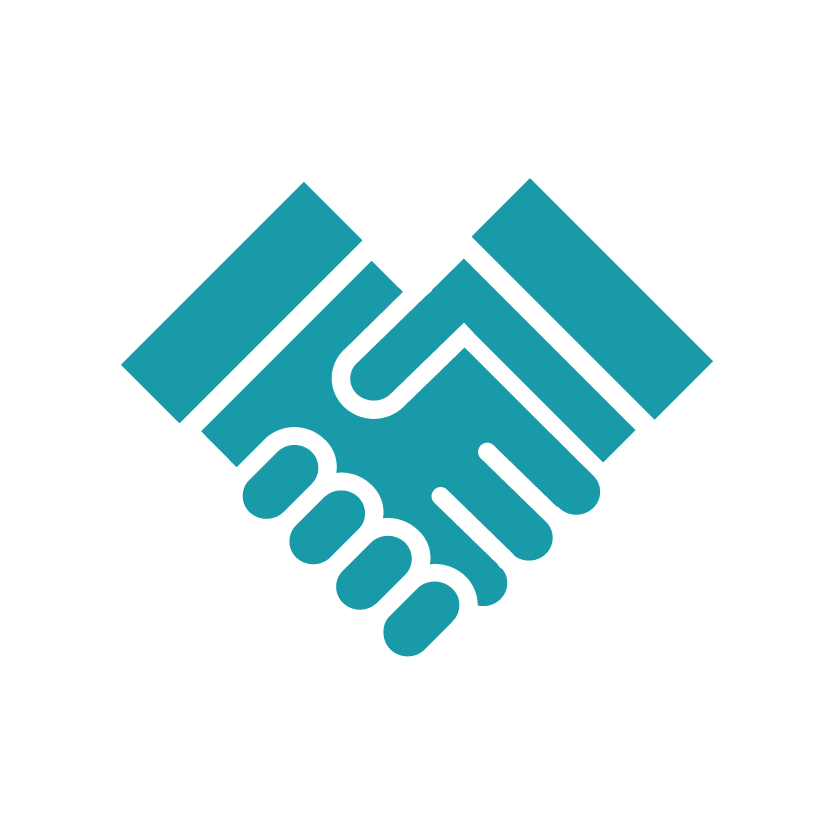 RELIABILITY
We rely on and have faith in each other.

As an experienced and reliable value chain tech partner, our passion is to create customized and flexible systems for various industries. Fashion, one of our six core business areas, is an excellent example of this. Through close collaboration with our subsidiary Dürkopp, we have developed extensive expert knowledge over the years in this area. Since 2010, Dürkopp Fördertechnik, headquartered in Bielefeld, Germany, has been a member of the KNAPP group, providing valuable insight and knowledge about the fashion industry. A pioneer in pocket sorter technology, the company boasts an impressive track record.
Through regular close collaboration, we pool our expert knowledge and technological strengths to optimally fulfill the requirements of the fashion sector. This work relationship leads colleagues from both teams, in Bielefeld as well as in Graz, to share their knowledge and learn from each other. Under the leadership of Vera Ellmeier, Team Leader, Systems Engineering at KNAPP, the teams design all-in-one intralogistics solutions for the clothing industry. Through the synergies created by the cross-company project management, both companies continually expand their know-how of overhead conveyor systems. The end result is not only an innovative product made up of two technologies that adds value for the customer; the teams of both companies also become one strong unit running like clockwork. "The collaboration with Dürkopp Fördertechnik allows us to offer our customers a wide range of scalable solutions with the degree of automation they seek. The combination of our technologies is an approach that, in the future, is likely to be interesting for other industries as well," says Vera Ellmeier.
My contribution to the future: "The multicultural atmosphere at KNAPP motivates me to put all my heart and a sense of humor into our projects to create the best solutions together with our customers."

– Vera Ellmeier, Team Leader Systems Engineering
Strong growth:
an international success story
COURAGE
We shape the future, even though we haven't seen it yet.

We are close to our customers wherever they are, with innovative solutions for their entire value chain. As an expert for complete solutions, we support our customers through the years and are always there in the background as a reliable partner to support their success.
With this as our aim, we have been expanding several KNAPP subsidiaries around the globe over the last decades, including KNAPP US. Starting out in a small garage office in Kennesaw in 1997, KUS today has a state-of-the-art office building with around 500 employees. This growth was only possible through a heaping helping of courage and the international network of KNAPP subsidiaries.
Our colleague Christina Kritz has worked with multiple subsidiaries, collaborating across different locations. She works in Marketing at KNAPP in Leoben and has twice spent several months at the US subsidiary: "I was able to help organize KNAPP's participation in a number of larger US trade fairs. The team on site was very welcoming right from the beginning, kick-starting a continuous and close collaboration with my US colleagues, both in the professional and private sphere. This formed a great basis for our mutual projects. Everyone benefits from the different perspectives, not only our Food Business Unit, but also our subsidiary in the US, because we can tailor our work to the US market more precisely. International growth and collaboration across subsidiaries go hand in hand."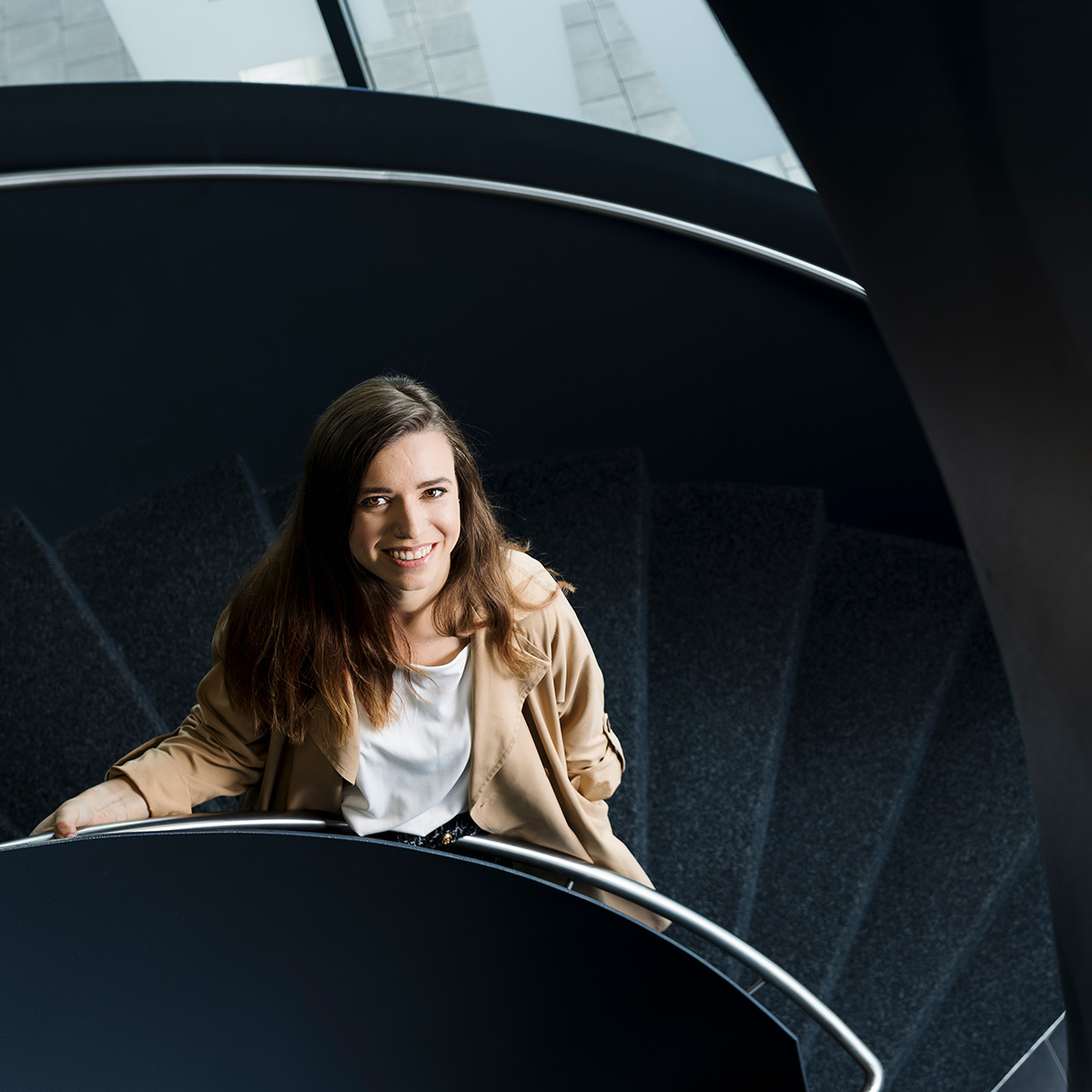 My contribution to the future: "When working on international projects, I consider different perspectives to facilitate collaboration across multiple subsidiaries."

– Christina Kritz, Marketing Manager Food Retail Solutions
Appreciating apprentices:
the key to success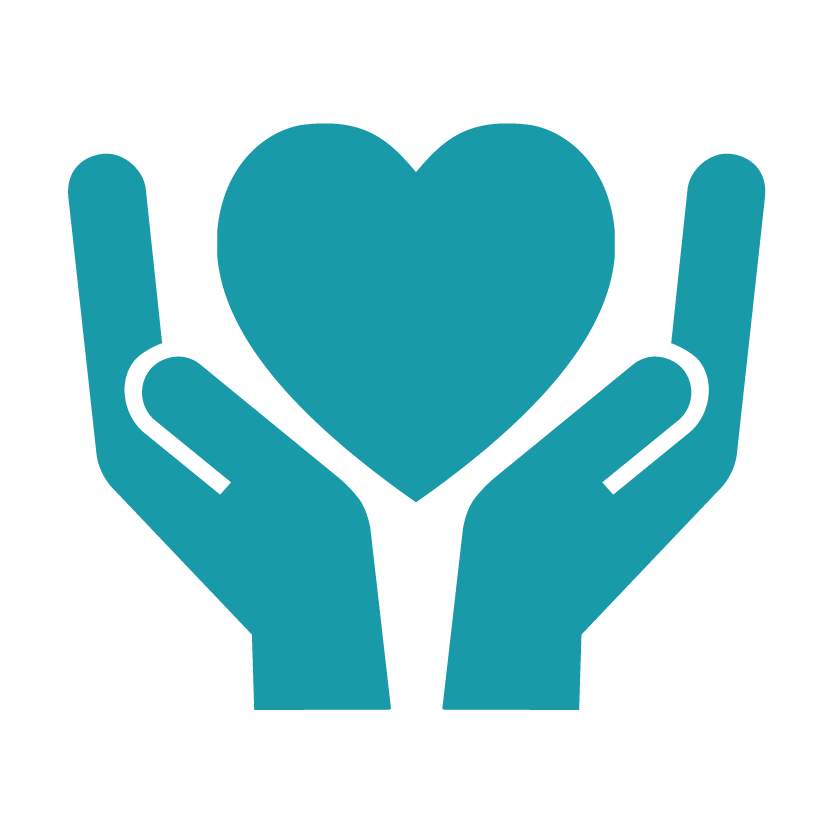 APPRECIATION
We appreciate each individual point of view.

For more than 30 years, our apprentice training program has been an important aspect of our long-term company success. As a state-honored training company, we currently have six different types of apprenticeships for training tomorrow's skilled employees:
Our apprenticeship program had humble beginnings, but has grown and become more diverse with time. Case in point: While we once trained just one apprentice per school year, today we are educating around 120 apprentices at our locations in Hart bei Graz, Leoben and Bielefeld. Our comprehensive apprenticeship program provides young people with a solid technical foundation, preparing them for exciting prospects in logistics, the industry of the future, and ensuring our company has the experts we need over the long run.
More than two-thirds of all apprentices remain with the company once they have completed their training, and about 20 percent end up in leadership at KNAPP during their careers. Andreas Gerlitz is one of them. He was KNAPP's first-ever apprentice in 1992. He started his apprenticeship as an industrial electrician at KNAPP and is now Head of Prototypes. Since then, he has been involved in driving the transfer of knowledge onwards in the company. "KNAPP has grown with the times and with the technologies. As the company continually improved and developed to handle the new demands in the field, the apprenticeship program improved along with it."
My contribution to the future: "Sharing my knowledge with the younger generation in the company."

– Andreas Gerlitz, Head of Prototypes
Providing challenges and opportunities is key, which is why we place great value on promoting individual strengths in our comprehensive training of our young talents. Both young and experienced colleagues being able to exchange ideas as equals is key to our success. The apprentices often have a different point of view on a question and contribute creative ideas. Appreciating these ideas and actively involving the apprentices are cornerstones of our corporate culture. After all, where would we be if no one listened to our ideas?
Smart solutions:
central elements of today's value chains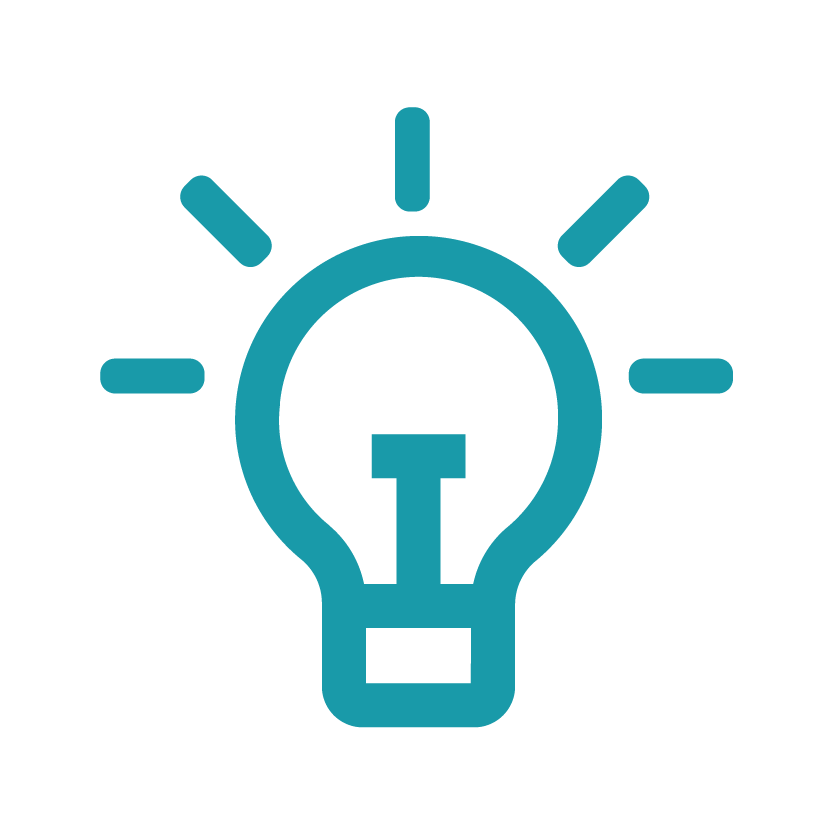 CREATIVITY
New ideas and our passion for innovation drive us forward.

Our creative, innovative, tailor-made solutions cover every step of the value chain. Our colleagues in Product Development focusing on robotics make this possible thanks to their in-depth industry expertise and comprehensive technical knowledge.
One of our robot solutions is our Open Shuttle. Open Shuttles are highly flexible, mastering various logistical challenges whether deployed as a stand-alone solution or as part of an all-in-one solution. Thanks to their innovative technology, these robots act with complete autonomy and are 100 % safe for people. In 2014, the first Open Shuttles were put into operation successfully and we have continued to develop them since then. Thomas Ulz has been at KNAPP in Dobl since 2019 and heads software development for our Open Shuttles: "It's really great to be part of the development of the Open Shuttles every day – it's been a real adventure. There are quite a few disciplines involved in making our robots: mechatronics, control engineering, computer vision and AI. For developing the software, we need to find solutions for complex, interdisciplinary challenges. But since mobile robotics is a very dynamic field, we can't rely on established concepts, so we mainly focus on research and development."
In 2022, we introduced a new generation of automated transport robots by launching the Open Shuttle Fork, an AMR for pallet transport.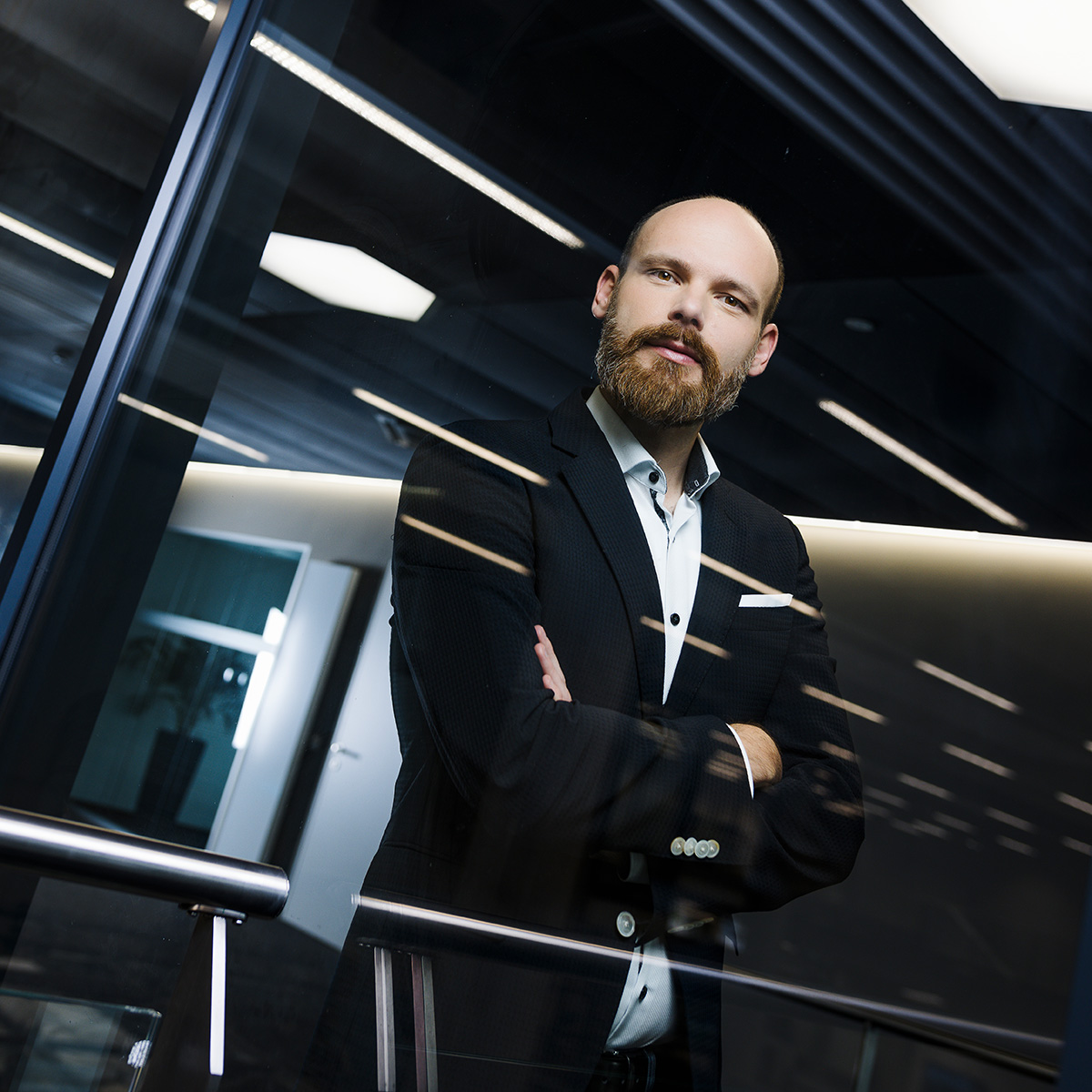 My contribution to the future: "Finding the right software solution to form the intelligence behind our Open Shuttles together with my team."

– Thomas Ulz, Director Software Development
Sounds exciting? Bring in your individual experience, your skills and your different perspectives. Become part of our international team! We welcome new colleagues who share our passion for their daily work.
We look forward to receiving your application!