Our Autonomous Mobile Robots (AMR) for Container Transport
Production companies in industry are facing many challenges such as a shortage of qualified personnel, constantly changing environmental and market situations and fluctuations in performance. Change is the only constant. The challenges for logistics are also growing – existing systems need to be adapted faster than ever. With the Open Shuttles – our autonomous mobile robots (AMR) for container transport – you can master these challenges, reduce costs and increase efficiency at the same time.
Our Open Shuttles allow you to jumpstart your automation endeavors, helping you overcome the following challenges:
Seasonal peaks and fluctuations in performance
Ever-changing processes and the required adaptions in your warehouse and production facility
Handling different load carriers
Lack of space and high levels of traffic inside the warehouse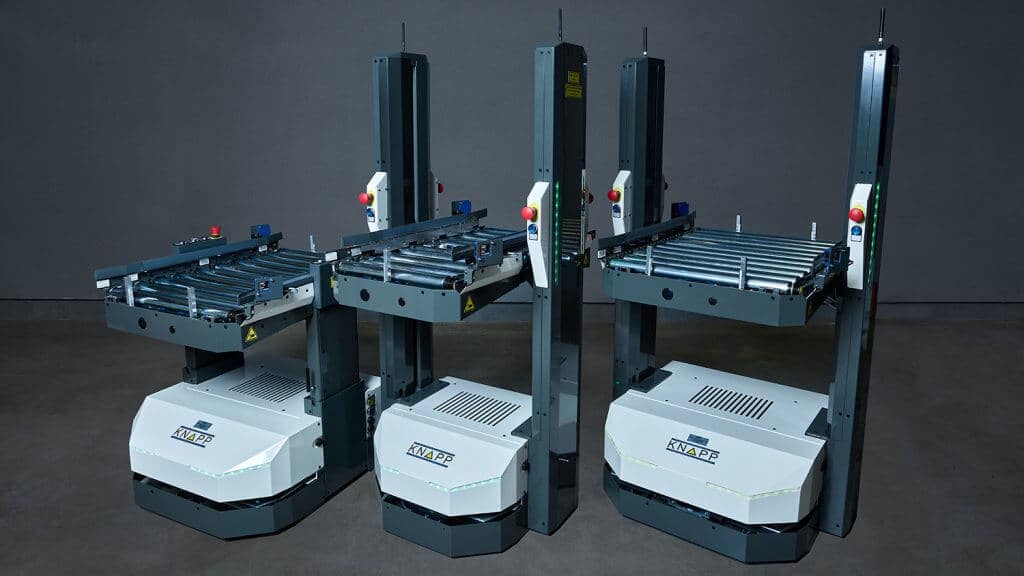 Looking for flexible AMRs for container transport?
We are here to help!
Our selection of AMR robots for container transport
Our Open Shuttles are the ideal solution for transporting containers, cartons and trays around your warehouse. Have a look at our scope of models; you will most certainly find the right one for you: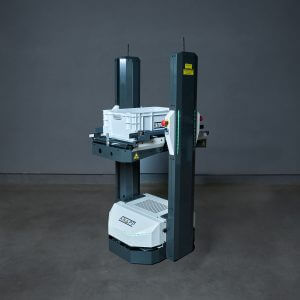 Open Shuttle 50
AMR for transporting individual containers
Payload of up to 50 kg (110 lb)
Max. dimensions of load: 600 x 400 mm (23.62 x 15.75 in)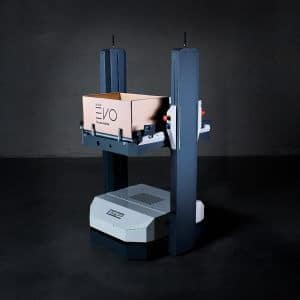 Open Shuttle 100
AMR for transporting two containers
Payload of up to 100 kg (265 lb)
Max. dimensions of load: 800 x 600 mm (31.5 x 23.62 in)
Check out our high-tech AMRs for container transport:
Our AMRs feel at home in a number of settings
Open Shuttles are highly versatile and the AMR fleet can be installed without any structural modifications, making Open Shuttles an ideal solution for retrofitting existing automated or manual systems with cutting-edge robotics
What the AMRs for container transport can do
Transport various different load carriers within the warehouse
Supply work stations and production lines
Support the picking process
Connect to automatic storage systems, such as our OSR Shuttle Evo and InduStore
Complement an existing pallet conveyor system
Supply kanban racks and flow racks
Carry out special and express transport tasks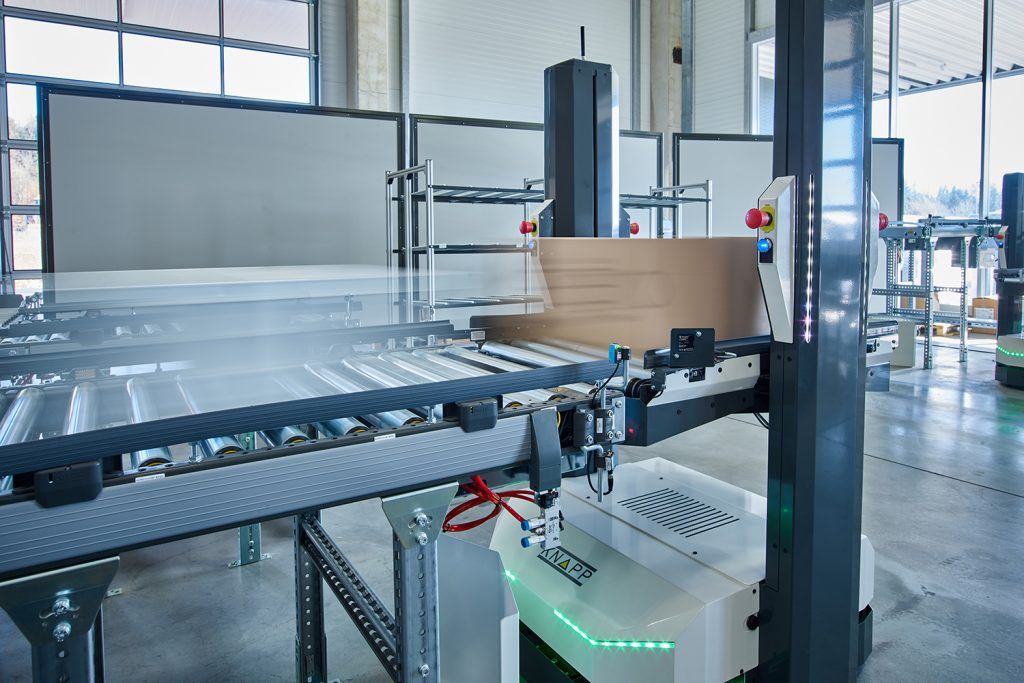 "
"
Our Open Shuttles open up novel opportunities for interconnected transport in the warehouse. They are flexible and can be used in a number of settings, making them the perfect solution for handling peak periods.
Advantages of our AMR robots for container transport Suitable for all industries
Compatible with VDA 5050; robust, autonomous and deterministic navigation
Intelligent management
Smart path planning and intelligent management of orders and transport resources
Easy to configure
Simple simulation and control of the layout, processes and fleet
100 % flexible
Flexible interconnection of all warehouse areas, easy-to-adapt layout, processes and fleet
Maximum safety
Scanners on the sides of the vehicles, blue light and signal lights for more safety in the warehouse
Instant automation
Easy to integrate into existing systems, no structural modifications needed
Cost-efficient system
Increased efficiency thanks to 24/7 availability and consistent performance
400+ Open Shuttles in operation worldwide
How do KNAPP's autonomous mobile robots work?
Find out more about our intelligent Fleet Management Software!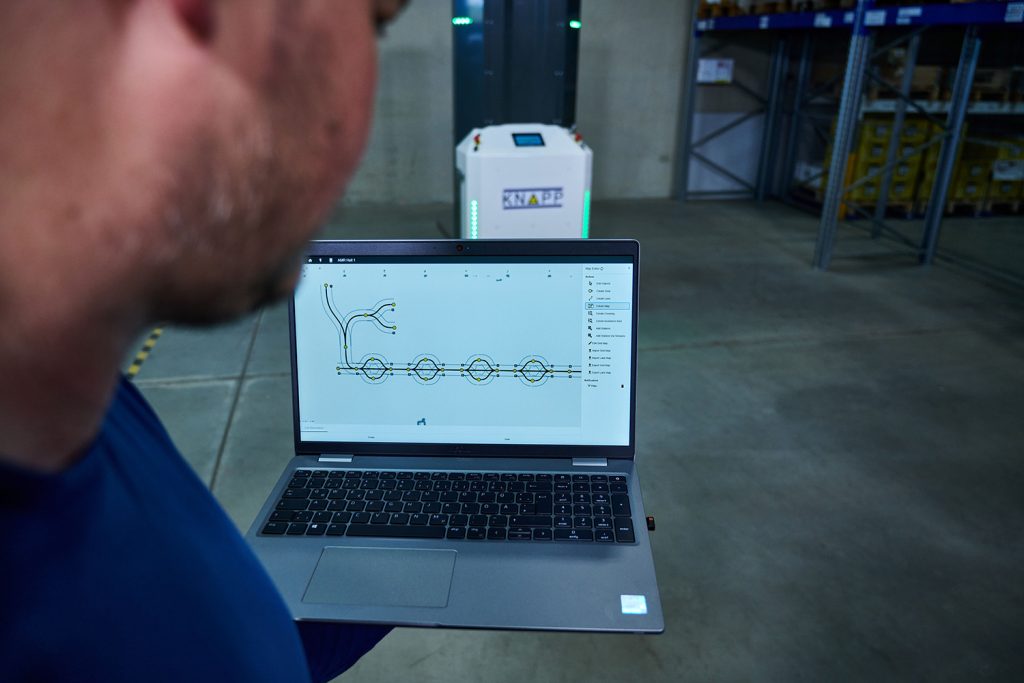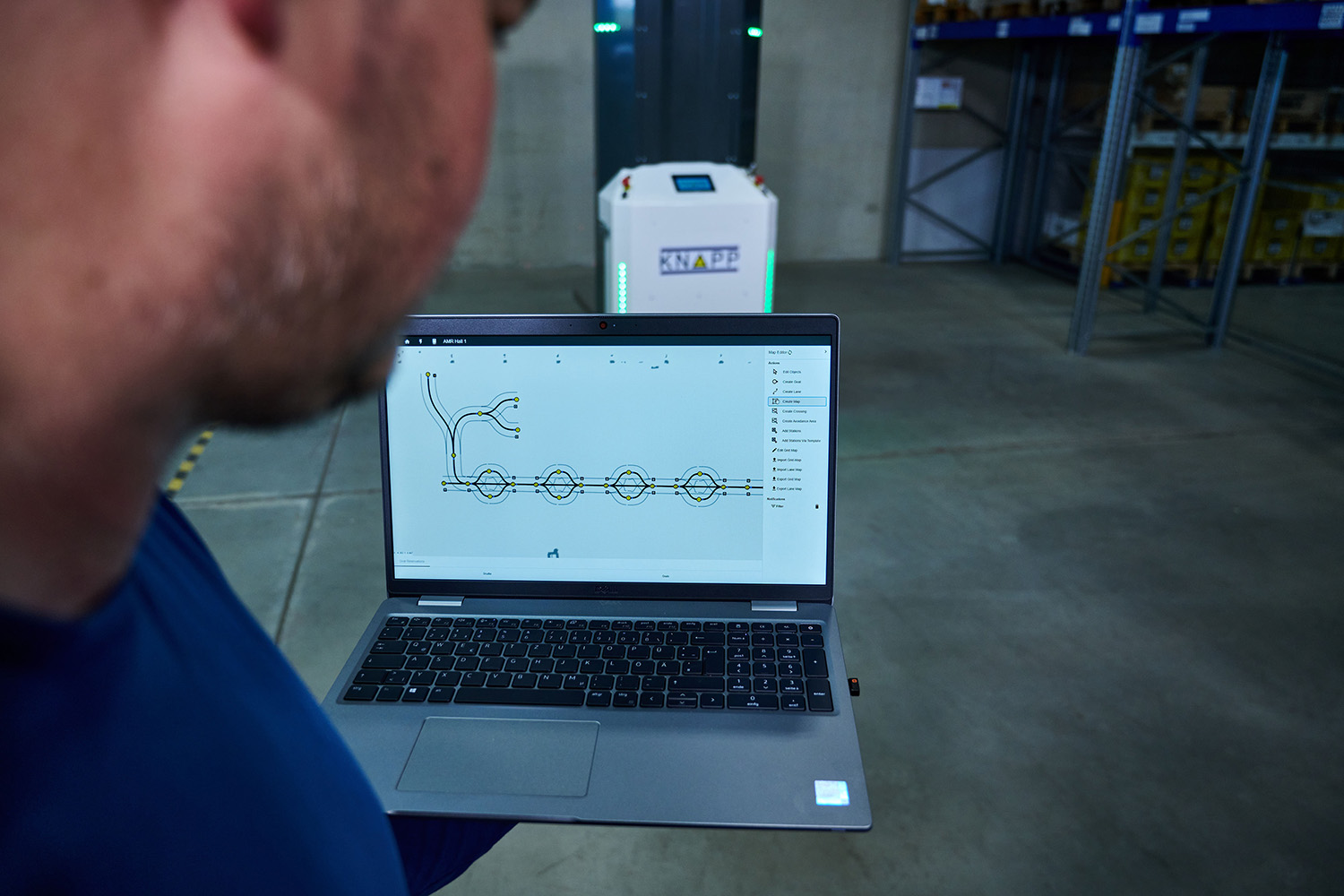 Open Shuttles + intelligent software
= the perfect solution for production machine supply at Digmesa
When the locations of the subsidiaries Digmesa Polyform and Digmesa AG were combined, the production processes had to be restructured and production moved to a new hall. As part of this relocation project, they wanted to automate the transport processes supplying the assembly machines. An Open Shuttle system was installed and implemented within just four months. The autonomous mobile robot now brings empty containers to the injection molding machines and transports the finished pieces to a flow rack, which serves as a buffer area. The robot automatically transfers the full container to the flow rack according to the first-in first-out principle. The containers are equipped with an RFID tag, ensuring continuous traceability of the goods.
"
"
The flexibility that we gain by using this system is incredibly valuable. We didn't have to install anything for the Open Shuttle in production. All it needs is the general travel paths and nothing else.
Are you curious about what other AMR models we offer?
Find out more about our AMRs for pallet transport and the electronics industry!