DIGITAL2GO… now that sounds interesting! But what's it all about? And what does digitalization have to do with the success of small- and medium-sized enterprises? Find out how and more in this blog. But before we dive into what DIGITAL2GO actually is, let's take a closer look at the term "digitalization".
What does digitalization mean?
Digital transformation at its core involves digitizing analog contents and digitalizing work processes. Today, digital transformation is seen as an opportunity, but also poses some real challenges to companies and society. For many of us, the digital world is already an integral part of our lives, like an ever-present invisible net around us. In digitalization, networks also play a central role, especially with regard to smart homes. In the world of work, processes are also digitally connected, which saves time and costs and boosts efficiency. Many companies have already digitalized their processes or are about to complete their first digitalization projects. At KNAPP, digitization and digitalization are more than just buzzwords, they constitute central elements in our concepts.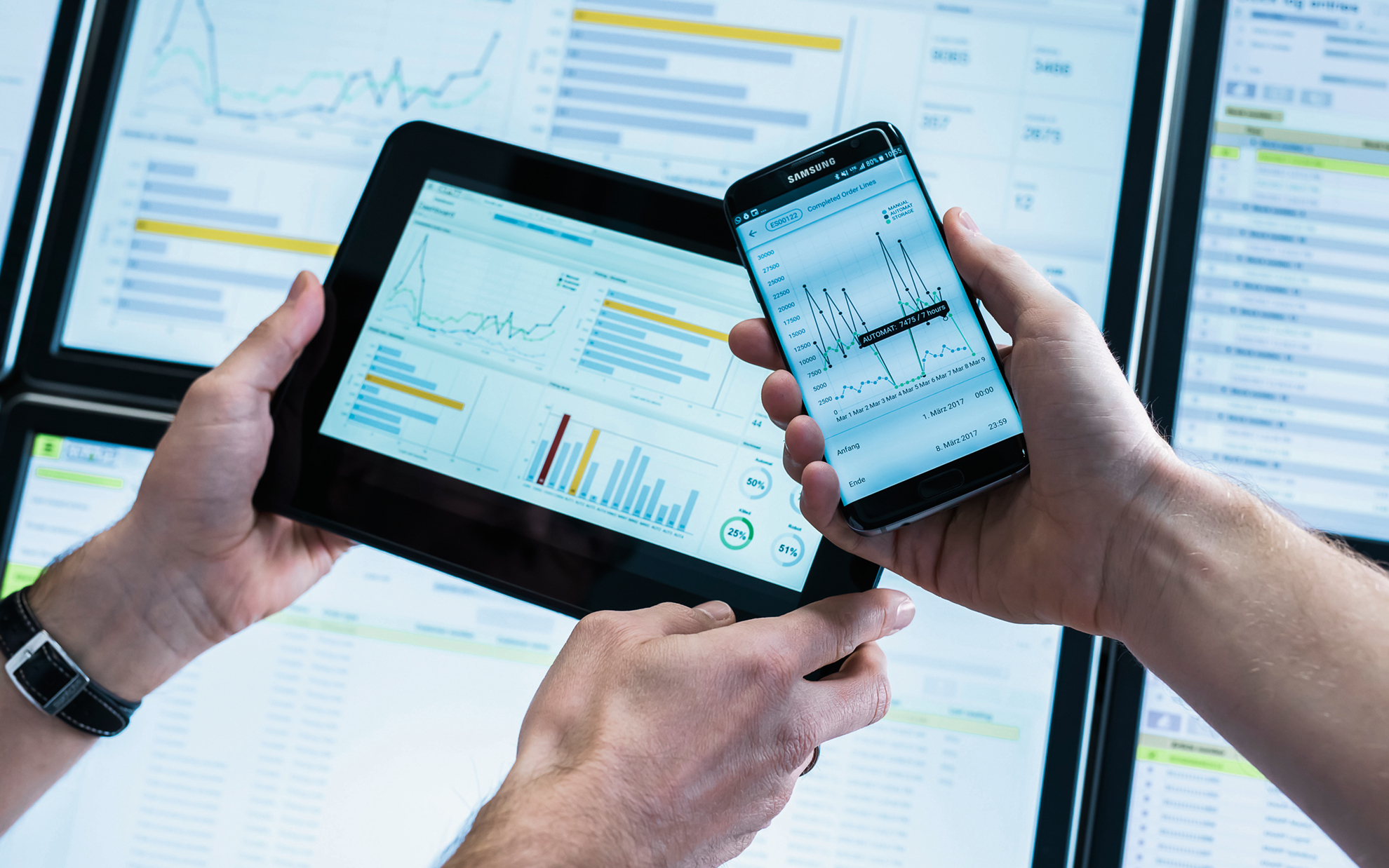 A major opportunity: digitalization for small- and medium-sized enterprises
Small- and medium-sized enterprises (SMEs), in particular, may have a hard time getting a grip on digitization and digitalization. There are a variety of reasons for this. They often lack the time and resources or ideas in general about which processes are worth digitalizing and which technologies are out there that can do this. It's a shame since SMEs actually have enormous potential to benefit from digitalization. Our goal and focus are to lend a helping hand to small- and medium-sized enterprises on their course towards digitalization. That's why we have created the DIGITAL2GO platform. On the platform, SMEs can find everything they need to launch their digitalization strategy quickly. The platform provides information on digital transformation, attractive funding options and offers suitable technologies. With DIGITAL2GO, SMEs can jump-start their digitalization process – fast, at reasonable costs and with immediate, tangible results.
What is DIGITAL2GO?
DIGITAL2GO is a smart online platform for high-tech products. For companies, in other words, it's a short cut to the technologies they need to jump-start their digital transformation. The technologies available on the DIGITAL2GO platform are all designed according to the plug-and-play principle. This means that they can be put into operation immediately without requiring a technician and generate added value right away. The proven technologies are designed for a range of different applications – from the factory to the workshop. They are a surefire way to attain digitalization – quicker, smarter and step by step.
What's more, an easy-to-use configurator helps tailor many of the technologies on the platform to the individual needs of the company.
"
"
Digitalization is the key to improving the quality and efficiency of processes. This applies to more than the latest communication channels. Our integration projects have shown us that there is a lot of potential for creating ready-to-use products using existing and purchased developments. Our goal is to make these benefits available to a broader circle of customers outside of KNAPP's core industries.
Innovative technologies for the digital transformation
The future will demand solutions that improve existing processes, preferably right away. The DIGITAL2GO platform offers key technologies and tools that generate benefits for the long term – step by step.

Accurate master data with MultiScan
Today, high-quality master data is of utmost importance. This quality starts at goods-in. Here, the mobile product scanner MultiScan is hard at work capturing product master data reliably. MultiScan automatically records all the relevant master data of a range of products and sends it to the inventory control system. This allows all processes from efficient and space-effective storage to picking and shipping to be optimized, saving time and easing the strain on employees.

Save time and costs with the smart CartonScan
You intend to capture the dimensions, volume and weight of cuboid items and cartons? Then CartonScan is the right choice for you. This intelligent technology has an integrated set of scales to record the items' weight and measure their dimensions using an ultrasonic sensor. The results from the measurement are automatically sent to the shipping software. CartonScan therefore offers a clear advantage: its precise measurement of items reduces shipping costs.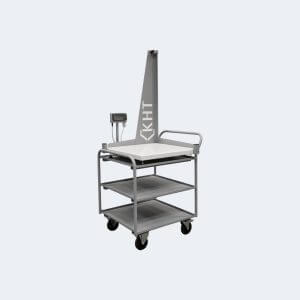 Lower reclamation costs thanks to the ivii.photostation
Whenever the goal is to prevent reclamation costs and reduce the time to process reclamations, then the ivii.photostation is exactly what you need. In the goods-in area, the intelligent ivii.photostation is installed directly on the conveyor and takes pictures of cartons and containers passing through. The captured image data includes a time stamp and the container code so that it can be clearly attributed to a particular order. The image data is automatically saved on the server and can be accessed if required. Digitization and clever image capturing help to clearly document customer orders and simplify and reduce the time for processing reclamations.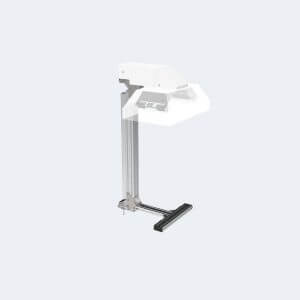 SLOC Productivity: a must-have for logistics managers
One device, all information at a glance: The compact SLOC Productivity continuously collects data coming from warehouse vehicles, for example:
Load status (full run, empty run)
Movement profile (in motion, at a standstill)
Warehouse vehicles experiencing shocks
This data is then used for comprehensive analyses of the vehicles. With just one click, the collected data can be evaluated with SLOC Business Intelligence. The results serve both the fleet manager and the logistics and warehouse managers to identify what needs to be optimized in order to increase the efficiency and productivity of the warehouse vehicles.
If you're interested in finding out more, we regularly share online posts to provide inspiration for your digital business transformation. Find out more here: digital-2-go.com/magazine/en/
Find out more about DIGITAL2GO here: digital-2-go.com/en