4:15 minutes reading time
Not only at supermarkets, but also pharmacies have recently experienced a surge in demand as consumers stockpile medical supplies. Pharmaceutical wholesale in particular has been flooded with orders to supply pharmacies with medicines. Since many people have been stocking up on medical supplies, replenishment has become a central issue. The spike in orders has pushed many wholesalers to their limits, utilizing all available resources to ensure the sufficient supply of medicines. In a situation like this, it is all the more important to have a reliable partner such as KNAPP doing their part securing and strengthening the supply chain so that you can rest assured you will get the medicines you need in time. 
Supplying the population with medicines and health products is not the only challenge. Pharmaceutical wholesalers are generally facing difficult challenges including:
A growing variety of products
Increasing cost pressure
Legal regulations concerning patient safety
Personalized medication and
Availability of goods
As a technology partner, we take on these challenges and make our contribution to society by securing and strengthening the supply chain.

This creates a value chain that customers and patients can rely on. We provide support to our more than 650 customers in the healthcare business and 1,000 pharmacies worldwide throughout the entire lifecycle of their projects, thereby forming long-lasting partnerships with our customers.
Error free – the key to a secure supply chain
How can we seamlessly and securely integrate complete traceability into the supply chain for each medicinal product, from the manufacturer to the patient? By using the right mix of smart technology and software. This creates the zero defect warehouse which unites quality and process reliability with high efficiency, fulfilling all serialization and lot documentation requirements.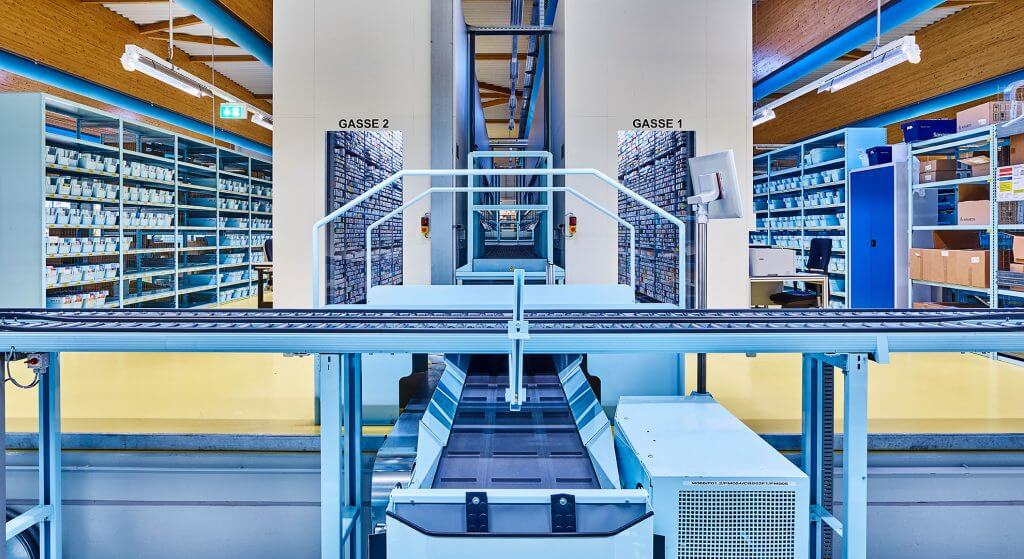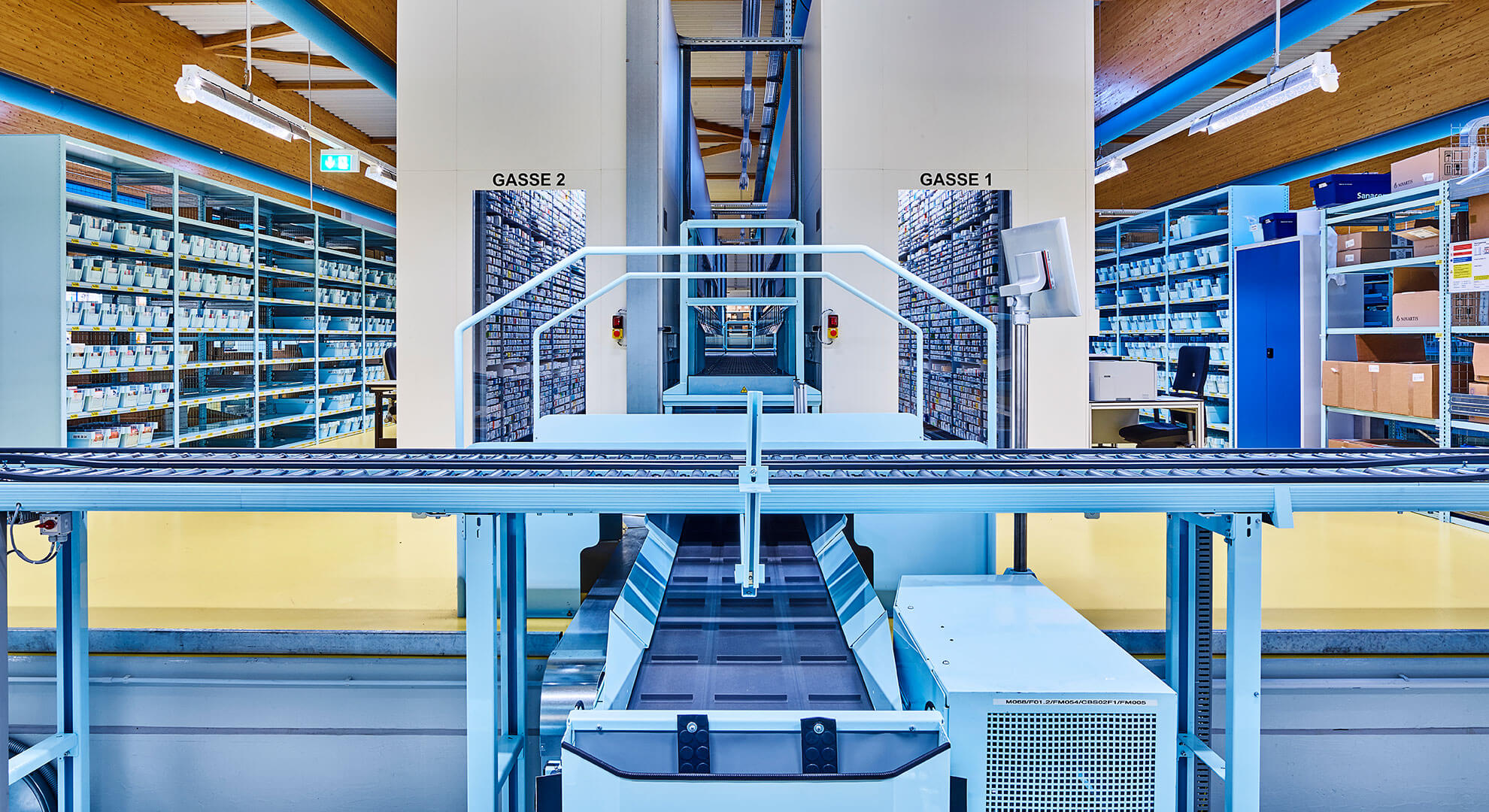 In this context, we have a combination of proven technologies including:
By combining these technologies into tailored solutions, error-free workflows in the warehouse become a reality, with the ultimate outcome of patient safety.
Secure supply thanks to 24-h pharmacy service
In addition to supporting pharmaceutical wholesalers with automated solutions and customized services, we offer solutions for digitized processes in pharmacies.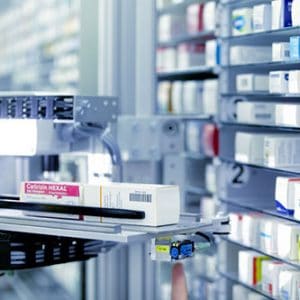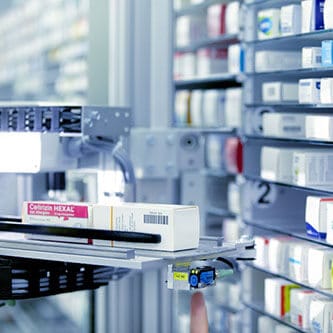 The Apostore robot retrieves 400 drug packages per hour from wholesalers' containers and transfers them to the storage system. Working automatically, dynamically and autonomously around the clock, the robot is even equipped with an integrated function for delivery note management. Thanks to an OCR recognition system, the national drug code, the Data Matrix code as well as imprinted expiry dates and lot numbers can be read during the storage procedure in just one step. Pharmacists therefore enjoy full transparency and control and can check the authenticity of a pack before it is added to stock. Automated inventory and stock management provides a precise overview of the stock at any time, including the number of packages according to categories, expiry dates, the stock value by position as well as the entire stock value.
Automation has given us many advantages: We not only have more time to spend with customers, our operational processes have also been simplified. Regular maintenance, including remote maintenance, software updates as well as a 24-hour Hotline service ensure trouble-free operation. A camera connects us with the service employees, so help is always available.

Dr. Roswitha Kuttner, owner of the Weiz Pharmacy in Austria, on working with the Apostore picking robot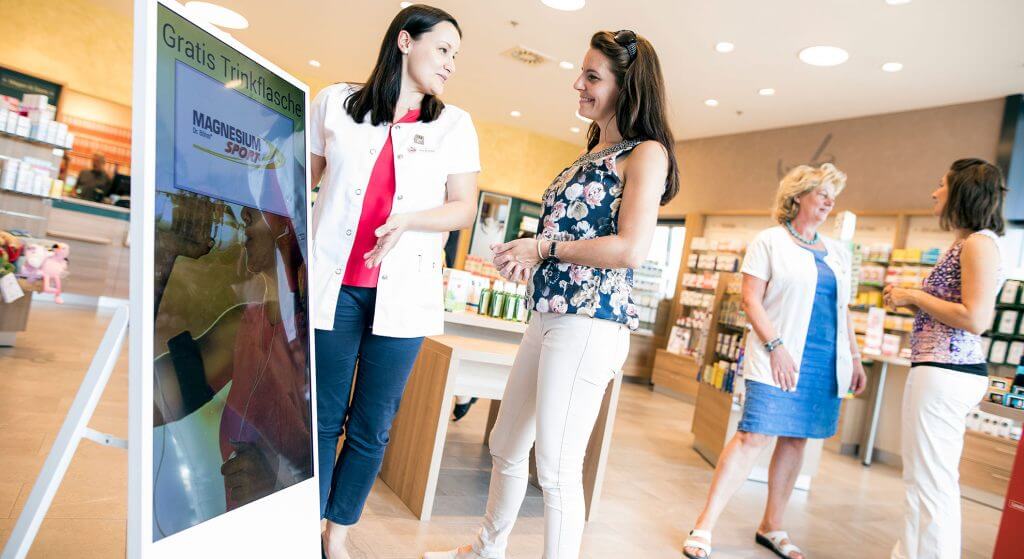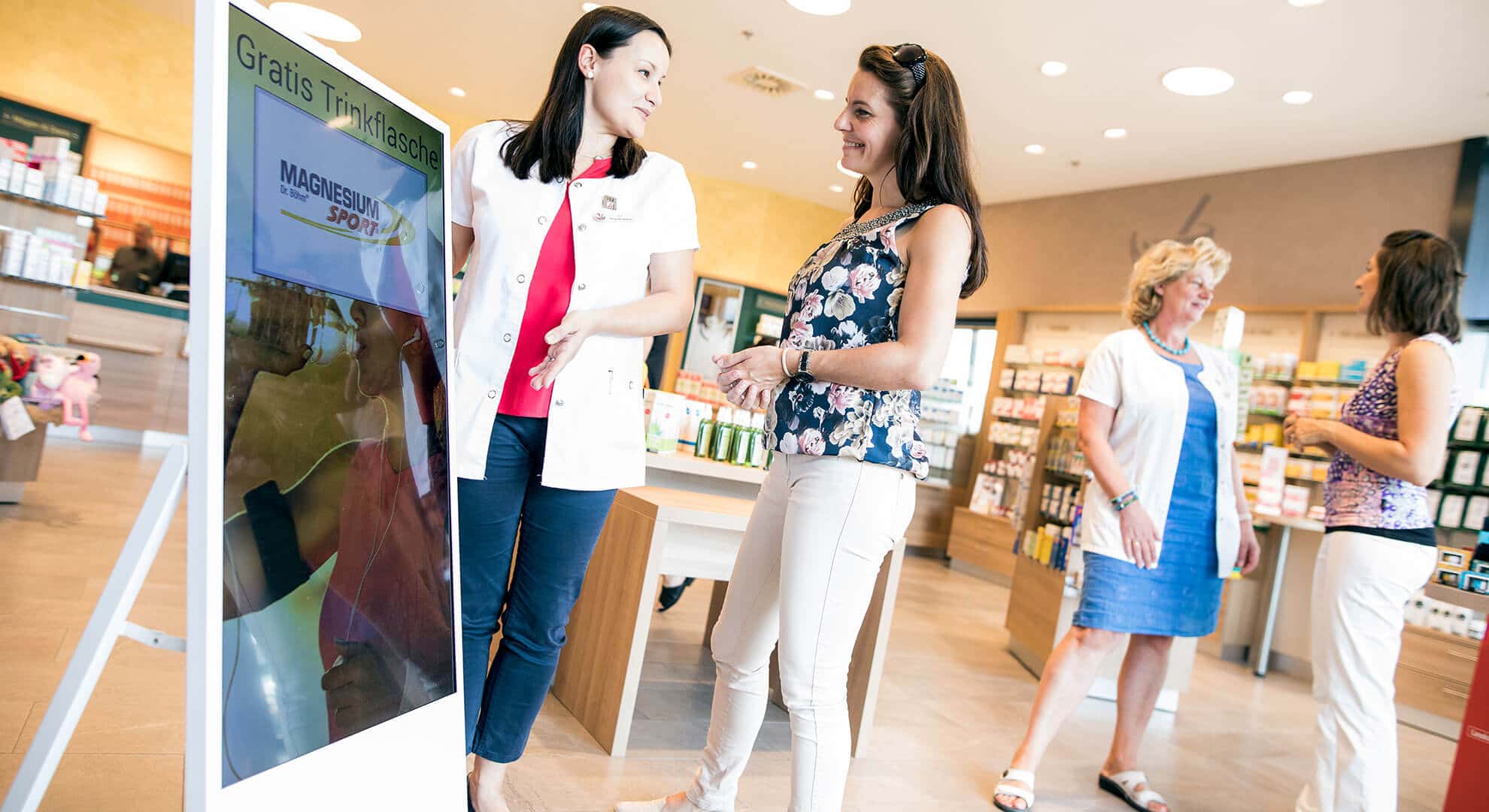 However, our technologies not only allow the economic and efficient management of pharmacies, new solutions for the point of sale also cater to changes in the market such as electronic prescriptions or online orders. With the help of our digital solutions, pharmacies can fulfil the expectations of their omni-channel customers as the need increases for more flexibility, better quality and faster availability.
Pharmacy of the future
In future, customers will look up information on their tablet or mobile phone in advance whenever they need new items. They then place the orders for the desired preparations online using an app or through the webshop of their go-to pharmacy.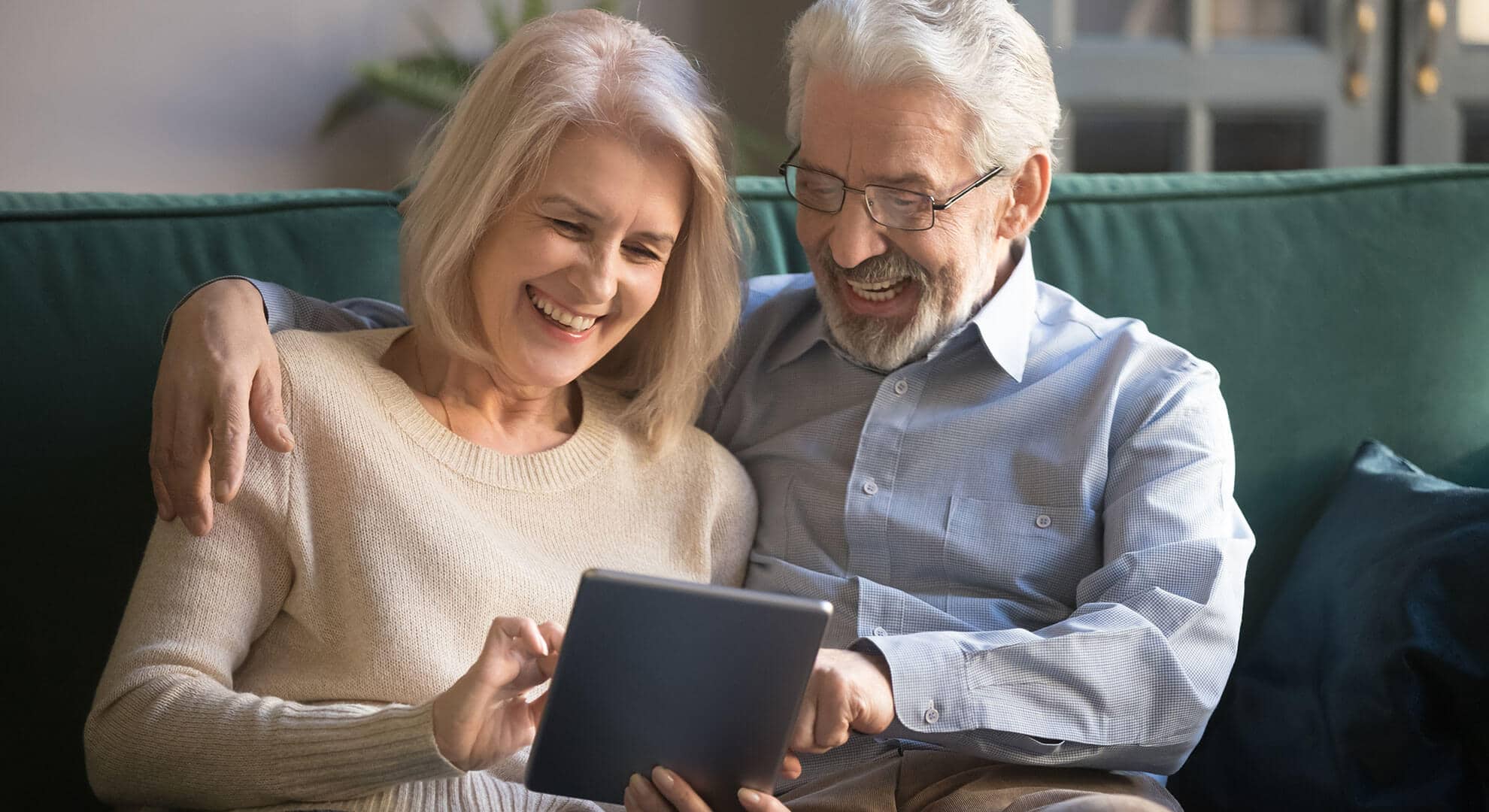 Without much delay, the orders placed online can be picked up from the pharmacy at the desired time. Bright, heat and UV-resistant displays for continuous use are installed in shop windows or on 24/7 terminals on the store facade, providing customers with animated and changing advertisements. What's more, the terminal gives customers the opportunity to select items on the spot and to purchase them using a card payment system. The picking robot retrieves the orders and hands them over to customers through an output tray.
This eye-catching opportunity to present services and sales promotions around the clock enables pharmacies to generate a higher turnover. Depending on the legal situation in each country, customers can also use the terminal to access their medicines or urgently needed care products outside the opening hours.

Christian Bauer, Managing Director of Apostore GmbH, on the advantages for both pharmacies and patients
Whether they order items personally or online, this solution allows brick-and-mortar pharmacies to provide maximum service while simultaneously providing discerning consumers with new ways of shopping.
Feeling secure and supported with the right service
Whether it's wholesale, brick-and-mortar or online pharmacies, KNAPP's Customer Service supports their customers in securely processing their orders. This ensures the supply for patients visiting pharmacies as well as those ordering through online channels. However, KNAPP's Customer Service offers so much more than just ensuring smooth warehouse operations.
Complete lifecycle support
Supervision of over 2,000 installations and 1,000 pharmacies around the globe
Close to customers at all times with over 30 service offices
Over 1,250 service employees worldwide
24/7 Hotline service available in 9 languages
Remote access worldwide
Training and consulting
Resident engineers
KNAPP Service Portal and e-insight app
Visualization and KiSoft Analytics analysis tool
Customers are always provided with the right kind of service over the entire lifecycle of their warehouse system: Services include Warm-up during the startup phase, Run for optimal operation during daily business and finally Boost for on-going system optimization. When optimizing warehouse systems, KNAPP not only provides their traditional services such as a 24/7 Hotline service, support by the Customer Care Managers and ongoing remote services, but also smart analysis tools such as KiSoft Analytics to better understand the system and the customers' needs and to make the right decisions at the right moment.